Physical therapy is an essential service to those who need physical rehabilitation. It's also a highly-competitive field where every client matters for success. And to top it all off, healthcare is one of the most regulated industries in the country. That makes marketing hard for physical therapists — but you have to market to get new clients.
Your website is a great way to get those clients to help your business grow. When your site shows up in search results, you can get qualified traffic to your site, so you can turn those visitors into paying customers. All you have to do is make sure your search engine optimization (SEO) strategy will deliver what you need.
Call 888-601-5359 to speak with a strategist about SEO services from WebFX, or keep reading to learn more about why optimizing for search engines is so important.
Independent research from Clutch has named WebFX the
top SEO company

in the United States.

Clutch has personally interviewed more than 250 WebFX clients to discuss their experience partnering with us.

Read More Clutch Reviews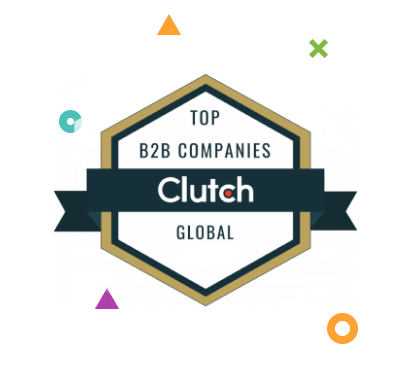 What is SEO?
SEO is the process of gaining online visibility in the search engines. This is important since more people than ever use search engines to learn information about new topics, especially medical issues. If you want to stand out, you have to make sure your website is up to par and better than your competitors'.
You want the right people to find your business when they're looking for therapists. If your website is buried in search results by dozens of other physical therapists, you won't get any traffic. That's why it's so critical that you make sure you create and launch an SEO strategy that's unique to your company. And once you have it, you can start to achieve company-wide growth with more clients than you've ever had before.

Hear What It's Like to Work With WebFX!

"WebFX has completely transformed my practice. With their support, I have expanded my practice significantly and grown exponentially. I could not have expanded to this degree, nor this quickly had it not been for the incredible efforts provided by WebFX and my team."
Healthcare
Why physical therapists need SEO
You run a business that's based on trust and reputation. That means you have to be an authority in your industry just to get a potential client's attention. If you don't have that kind of background, you'll have an exceptionally hard time achieving your company's goals.
SEO can help you with both of those. The Internet gives you a golden opportunity to talk about your business and industry so that everyone who looks at your site fully understands that you're a trusted authority. It also shows them that your company is up-to-date since you have a modern website, and you clearly care about your clients since you're actively reaching out to them.
To start, you can learn about the two major parts of SEO: On-page factors and off-page factors.
On-page SEO for physical therapists
On-page ranking factors are different strategies that you can write, code, or otherwise include on your website. These need to be set up for each individual page for best results.
Title tags — A title tag is a page's name. It shows up in search results in big, bold, blue text to stand out, and it tells Google what that page is about.
H1 tags — H1 tags are the first headings that you use on a page. You can only use one for each page, and it helps Google understand what your page is about.
Content quality — The best pages include thorough, helpful, and informative content. You can do this by offering in-depth expertise on different topics that are relevant to physical therapy.
Images and alt attributes — You should include images on long pages and blog posts. After you add them, you can code the "alt" attribute to help Google understand the photo better.
If you need to make changes to your on-page elements, you can make them quickly and easily. However, you'll probably have to wait for a while to see the results take effect on Google, especially if you're starting a new site.
After you've perfected your on-page factors, you can start working on the next step.
Off-page SEO for physical therapists
Off-page SEO refers to ranking factors that take place off of your site, many of which you can't directly control. But these factors are all important to your website's success.
Links — When Google sees that another website linked to you, they interpret it as a vote of confidence. Google wants to supply their users with the best possible search results, and if someone is vouching for you, then you must have a high-quality site.
Social media profiles — Social media profiles give you the chance to interact with your potential client base, promote new content you create, discuss current issues, and more. They act as the face of your business online.
The best SEO tips for physical therapists
With the basics of SEO down pat, now you can figure out what kind of strategy will work for your business. The following ideas can work wonders for your physical therapy center, and they're great ways to start your SEO strategy.
Discover — and monitor — your keywords
Keywords are the terms people use in the search engines to learn about your industry. When you use them, you're talking to your client base using the same language that they use. That makes keywords incredibly important to your SEO strategy, especially long-tail keywords, or keywords that are specific to your services and reflect customer intent.
One of the most common kinds of long-tail keyword is the location-based keyword. For example, if someone wanted to find you locally, they would look for "physical therapists in [your town]", and that would be a valuable keyword for you to use in your strategy.
Publish high-authority content
The medical field is known for dry, dull content, which often leaves readers feeling unsatisfied or unmotivated to keep reading. Your content does not have to be either dry or boring to stay within legal boundaries. You have a lot of possibilities that you can use to reach and engage new customers.
Informational articles
Checklists
White papers
There are other kinds of content that you can create, but these five are some of the most common online. They're also incredibly effective, especially when you produce them regularly according to a schedule. Consistency is key when you're reaching out to your clients, just like it is in physical therapy itself.
WebFX knows SEO and physical therapy
If you're too busy running your physical therapy firm to start using SEO, WebFX is here to help! We have a full staff of experienced SEO professionals who are on the cutting edge of SEO strategies and information, so they can quickly get the results you need for your company to grow. We've achieved outstanding results for our clients in the past — and we'll do the same for you.
Do you want more clients for your business? Contact us today to talk about how an SEO plan could help you.
Earn a 20% greater ROI with WebFX