As of 2023, the United States has over 43,000 rehabilitation centers for physical therapy. Growing a business in the health sector means you need to stand out. Most patients are exploring their options online. To appear in search results when someone is looking for helpful services relating to muscle relief and improved body movement, you need to show Google you have a credible and relevant presence online.
You should optimize your strategy on and off your website pages to grab the attention of searchers and increase brand awareness of your clinic. You can stand out amongst your competitors and gain more prospective patients when you market the value your services provide.
Learn more about how to increase lead generation — and subscribe to our newsletter, Revenue Weekly, to get the latest marketing tips delivered to your inbox for free!
Don't miss our Marketing Manager Insider emails!
Join 200,000 smart marketers and get the month's hottest marketing news and insights delivered straight to your inbox!
Enter your email below:
Inline Subscription Form – CTA 72
"*" indicates required fields
(Don't worry, we'll never share your information!)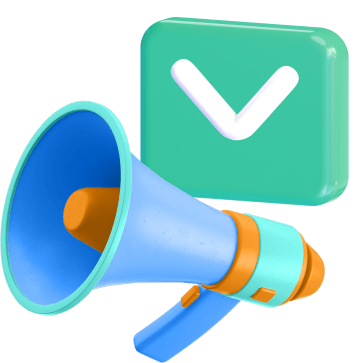 What are the benefits of lead generation?
A lead is someone who shows and interest in your services. They might do so by completing a contact form, following your brand on social media, subscribing to your newsletter, or downloading a file you offer on your website.
Prioritizing ways to increase your list of prospective patients offers several benefits:
Increased visibility and brand awareness

A more substantial following for credibility on social media

Boosted revenue from an increase in booked appointments

More reviews for people to see when they research your clinic

Opportunities to improve more lives in your community
5 ways to increase lead generation for physical therapy
Check out these five marketing strategies to learn how to generate more leads for your physical therapy business.
1. Optimize your website design
When someone visits a website, about 94% of first impressions relate to the web design. To create a memorable experience for potential patients, your site should include a clean, appealing background. Visual elements that incorporate the colors of your brand's logo will create a cohesive look.
Consider incorporating the following on your landing page:
High-quality images and videos

Descriptions of your services

A map of your location

Operational hours

Contact information

Client testimonials

Blog snippets

Social media links

A call to action (CTA)
An organized and effective page design presents the most important information first. Make it easy for visitors to see the name of your physical therapy company and the types of services you offer above the fold of your welcome page.
2. Strategize for search engines
In addition to providing essential information about your services, the content on your site should include long-tail keywords potential patients are searching for. You can research terms using a keyword suggestion tool. This strategy is part of search engine optimization (SEO).
Incorporate relevant keywords in these areas:
The page title and subheadings

The introduction, body content, and CTA

Image file names and alt tags

The meta tags and description

Post categories and tags

Inbound links
Because the most searched terms change over time, it's best to perform research and refresh your content with adjusted keywords every few months or when data analytics show a dip in your amount of site visitors, time spent on the page, and clicks on links.
3. Host events in your community
Events offer a way to inform locals about your physical therapy services. Provide details such as the location, date, and time of an occasion you plan to host using word-of-mouth marketing at your clinic and promotion on social media to increase attendance.
Plan events your clients may show an interest in, such as:
Sporting events.

Athletic tournaments.

Marathons for runners.

Seminars about healthy living.

Educational classes at workplaces.

Online webinars about injuries and treatments.
At events, give guests the incentive to follow your business on social media with a discount or a freebie. Ensure each guest leaves with something physical to hold onto, like your business card or an informational pamphlet, so they can look up your business later.
4. Encourage online reviews
Reviews influence about 80% of people's decisions when choosing whether or not to become a customer. When you receive an excellent testimonial from a patient, share it on your website on social media for leads to see.
To gain more reviews for your physical therapy services, perform these actions after a patient visit:
Send a follow-up email thanking them.

Ask them to rate your services online.

Include a link for them to fill out a survey or complete a review.

Ask if you can highlight positive feedback on your website or social media.
Google Business features allow you to reply to your reviews. You should apply a professional, friendly tone to thank patients for their feedback, answer questions, and resolve any issues appearing in the comment section.
5. Use email marketing
About 89% of marketers identify email as their primary channel of lead generation. Clinic management software can provide a digital list of your patients and their email addresses in segmented lists, such as new patients and those who have a history with you.
When planning to send a promotional email or newsletter, include these components:
A simple, catchy subject line that will stand out in an inbox

An engaging email opening of no more than two sentences

A text body with relevant information you're promoting

A CTA telling readers to click on a link to your site
Email personalization is an effective strategy that involves grabbing a user's attention by incorporating their name in the subject line or introduction of the message. This customization helps you connect with your audience so they're more likely to click on a link, learn more on your website, or book an appointment with you.
37% of marketers say that generating high-quality leads was one of their biggest challenges.
We want to decrease that percentage.
WebFX can help you generate high-quality leads with a customized marketing strategy.
Learn More About Lead Generation Services
Want help with lead generation for your physical therapy services?
If you're interested in attracting more patients to your physical therapy business, let WebFX help. So far, our experts have used award-winning digital marketing services and a proprietary technology platform to generate over 7.8 million leads for our clients.
Our knowledgeable team can customize a plan to increase your site traffic and leads so you can generate more revenue. Learn more about some of our specialized strategies:
Ready to increase bookings for your physical therapy services? Request a free quote today!
Increase your leads, sales, and revenue with digital marketing