How to Write a Title Tag: 8 Best Practices
Title tags are an essential part of search engine optimization (SEO), yet many website owners forget about them.
If you haven't paid attention to your title tags, you're missing out. With a little time and effort, you can boost your rank and your traffic simply by optimizing your title tags for SEO.
On this page, we'll show you exactly how to write a title tag for SEO! If you need help with optimizing your title tags, contact us online or call us today at 888-601-5359 to speak with a strategist about our SEO plans that help you optimize title tags!
Do you need help writing the perfect title tags?
What is a title tag?
Title tags are HTML elements that indicate the title of a web page and tell both search engines and people what to expect on the page. You will see this title displayed in the search engine results pages (SERPS).
It's the very first thing your audience sees when they discover your brand on search engines like Google or Bing.
A good title is key to your site ranking well in SERPs, as well as attracting people to your site. If you have a clear, relevant title, you'll satisfy both people and search engines.
Types of title tags
Your page has two different titles:
Your display title: This is the title you indicate SERPs to show using the title tag
Your headline: This is the title you display at the top of your content's page most often marked with an H1 tag
In some cases, your display title and your headline will be the same, but often, you'll want to provide more detailed information about your article in your headline while keeping your title tag short and easy to read.
Here's an example from MILK Handcrafted Photo Books showing different titles for their title tag and headline:


Title tags also show up in several places on the web. Knowing the different types of title tags can help you create a solid title tag for your content.
Title tags in search: Title tags are the most eye-catching portion of your page's organic result in SERPs, and they draw visitors to your page. Title tags on SERPs are marked in large blue font and describe the main information visitors need to know about your page.

Title tags in browser tabs: Title tags also show up in browser tabs to help visitors know which tab your page is on. Often, not all of your title tags will show, but the amount that does is enough for users to keep track of your page if it contains your important keywords near the beginning.

Title tags in social network posts: Social media platforms also show title tags when someone links to content. Some social networks like Facebook and Twitter will even have their own meta tags that let you choose a title specific to social media. These meta tags are especially useful since longer titles tend to work better for social sharing.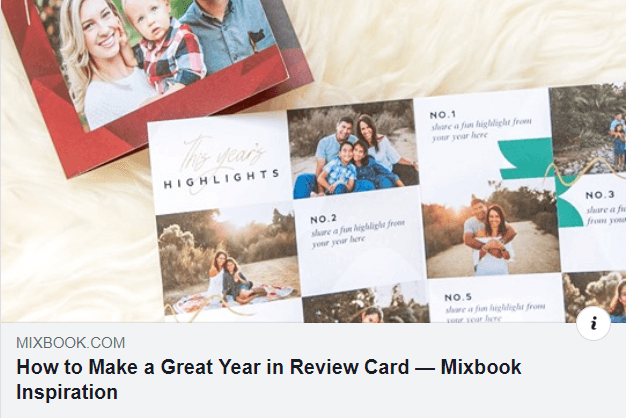 Why are title tags important?
One of the leading indicators to search engines what your page is about is title tags. Search engines use these tags to help determine the page's relevancy. Title tags are one of the most significant on-page ranking factors, and it's one you can easily control.
Moreover, title tags:
Help search engines categorize your content
Determine which search results you show up on/rank for
And most important, entice people to click and visit your page
If you aren't taking the time to optimize your title tags, you're opting out of increasing your traffic.
8 best practices for writing compelling title tags
That said, here are our eight top best practices for how to write a title tag for SEO:
1. Plan out your title tag
First things first, when writing title tags for SEO, you need to plan out what title you are going to use.
The process shouldn't take that long, only three or four minutes. If you spend longer than that, you're spending too much time on your title tag.
Don't forget that you can go back to your title tag once your page has been published. Your title tag is one of the things you can quickly revisit when optimizing previous pages to rank higher in SERPs.
In fact, we suggest you check-up regularly on how your content ranks, then boost your traffic by optimizing your title tag to better match the search results.
2. Write for your audience
One thing to note is that for your title tag to work its best, you need to have a useful page for your visitors to land on.
This means quality content and user-friendly experience.
These two requirements are what make your page valuable to visitors. Once you have that in place, then you can start thinking about how your title tag can improve your visitor's interaction with your brand.
The most important thing to remember when it comes to title tags is that they should provide an upbeat, accurate message about your content.
3. Entices visitors with a benefit
More than rank and search engines, title tags are about bringing people to your page. The best way to do that is to communicate a benefit that resonates with your audience.
Your benefit (and your title) must be relevant to your content. You should describe in your content exactly how readers will get that benefit.
Some examples you could choose from are:
In-depth information — they'll find more information on a particular subject
How-to guides — they'll learn exactly how to accomplish something (just like in this article!)
Deals and bundles — they'll discover good deals on your products and services
Online tools — they'll find online tools and calculations they can use
One of our earlier examples from Mixbook displayed the awesome benefit of "Create the best photo book online." Still, often, the best benefit you can provide to make visitors click is enticing information.
4. Watch the title tag's length
General SEO practices advise keeping your title tag's length to be below 60 characters in length. Most search engines display around 50 to 60 characters in a title, depending on how wide the individual characters are ("W" will take up more room than "I").
Any longer and the title will get cut off with a "…", so make sure to check what your title tags look like in SERPs.
Check out these two similar organic results:
57 characters: Photo Books – Create Custom Photo Books | Walgreens Photo

69 characters: Photo Books | Create Your Own Custom Photo Book | Costco Photo Center

With our Google Preview Tool, it will help you in more than just character counting for your title tags — it allows you to visualize how your site pages will appear on search engines.
5. Important keywords first
Typically, it's a good idea to put your target keyword first when creating a title tag. If notice in our example screenshots, several are targeting the keyword "Photo Book," and each of them has the keyword at the very beginning.
Having your keyword at the beginning does two things:
Keeps your keyword from being cut off
Puts your most important keywords where users can see it
6. Use different titles for every page
Use a unique title for every title tag you create, one that shows the value of your content to both search engines and users.
SEO good practices suggest that each piece of content you create should be different. Your title tags should reflect the unique information you describe on each page.
Sometimes, you might be tempted to use the same title tag for multiple pages, especially if those pages contain similar content.
Google frowns upon using boilerplate titles — standardized, near-identical titles that can are often used across multiple pages with little to no change.
It's not a good idea to use identical, repeat titles because they provide very little unique information about your pages. If you have very similar title tags for multiple pages, try to change them up a bit, so they're each unique.
Having a unique title for each piece (especially avoiding default titles like "New Page" or "Untitled") is one of the indicators that tells search engines that you do not have any duplicate content on your site, a factor that could drive down your ranking.
7. Make use of your brand
Title tags also provide a great opportunity for boosting traffic using your brand. This opportunity is especially true with your home page (which should include the most branding, according to Google).
Some caution, though, when branding, because it can be easy to overdo it. In most cases, it's enough just to use your company name (usually placed at the end of the tag, but often at the beginning).
Make sure to be aware of how your results are appearing in SERPs. Google sometimes makes its own decision on what to display, such as appending brand names to display titles.
8. Don't overuse keywords in your title
Keyword stuffing is an ill-advised gimmick for any SEO endeavor. If you have too many keywords within your title, it doesn't look good to users or search engines.
Here's an example of a keyword-stuffed title tag:
Photo Books | Custom Photo Books | Best Photo Books | Make Your Own Photo Book
Keyword stuffing affects your rank negatively. It also comes off as spammy to users, so they'll be less likely to click to your page if they see it.
If your title tag contains too many keywords, Google may choose to re-write it. You want to provide a quality experience for your visitors, which a keyword-stuffed title does not give.
Fix your title tag by sticking to one keyword. If that keyword is very short, you could add another keyword, but keep it no more than that.
An excellent example of a title tag with two keywords is:
Photo Books | Create Professional Photo Books Online | Your Brand
Interested in SEO? Contact WebFX!
Experience will make an expert out of anyone, and WebFX has 25 years' worth of SEO experience! We have loads of online tutorials and how-tos that'll show you exactly how you can build an SEO strategy that will give you the highest returns.
We also offer online digital marketing consultations with some top SEOs in the industry and provide results-driven services to meet all your SEO needs!
Contact us online or call us at 888-601-5359 to learn more!
How Is Your Website's SEO?
Use our free tool to get your score calculated in under 60 seconds.