A website is a great tool for marketing your contracting business. In addition to providing a new way for prospects to get in touch with you, it also allows you to describe your services and highlight past projects. Before you can do any of this, though, your site needs the right design.
Web design for contractors involves more than just creating an attractive design—it also involves incorporating elements that ensure a good user experience. Your site may be the first impression people have of your business, so everything has to look good and work properly every time.

First impressions can be the difference between whether a potential customer chooses to give your their business or not. And the design of your website plays a large role in that since first impressions are 94% design-related.
At WebFX, we specialize in website design for contractors.
With a custom, fast, and responsive site, your business can start attracting (and closing) more leads, as well as take its growth to the next level. Keep reading to learn more about our contractor web design services and how we've helped our clients' sites earn more than 7.8 million leads in the past five years!
If you need your website designed or aren't sure if the current design is working, you can call 888-601-5359 or click on the button below to contact us online today!
We'll help you create a website that stands out.
"WebFX has been instrumental in helping us develop a new website, allowing us to be a leader in our industry."
Learn More About Our Web Design Services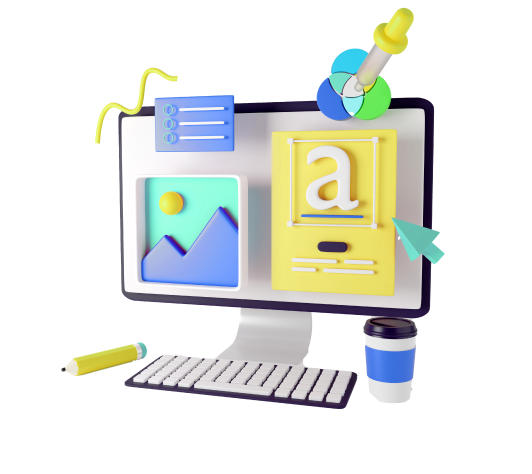 Explore contractor website design services
When it comes to contractor website design, WebFX offers your business all the services, skills, and support it needs. With our in-house team of designers and developers (they've won more than 50 awards for their work), your company can launch an attractive, lead-generating site.
Learn more about our contractor web design services now:
Web design services
Launch a new, custom website. All our sites include a responsive design, search engine optimization (SEO), and more!
Website redesign services
Get a fresh, updated look for your website with all the features of our contractor website design services!
30-day web design services
Design or redesign your site in 30 days by choosing from one of three website templates, which we will customize to your brand.
ADA-compliant web design services
Meet Americans With Disabilities Act (ADA) standards and create a website that everyone can access to expand your reach.
Website maintenance services
Keep your site and content management system (CMS) secure and live with monthly or hourly maintenance plans.
Contractor landing page design services
Earn better results from pay-per-click (PPC) advertising with custom landing pages that drive leads to your business.
Hear What It's Like to Work With WebFX!

"We were looking for a forward-thinking but down to earth SEO company to partner with. Not only were we looking to build a long term business relationship but we needed them to understand our needs as a small company. And WebFX met all of that criteria. Our experience has been unparalleled; from the sales team who made the drive to our office to meet us in person to our Internet Marketer who has been an absolute joy to work with. They are completely transparent about their services and they take the time to explain everything which not only sets them apart from every other SEO company we have worked with but we also feel like we're taking something away from our interactions with the staff at WebFX. We are exited to see where this year will take us knowing that we have such a great support system with their company."
Home Contractor
Get everything your business needs with contractor web design from WebFX
Website design for contractors goes beyond an attractive, professional site. You need a website that considers (and counters) the factors that can impact your site's ability to attract and generate leads, as well as appear in search results, which influences your online lead generation efforts significantly.
That's why our web design company provides everything your business's site needs to succeed:
Custom design
All our contractor web design services deliver a custom design — even our rapid web design services.
While we start with a template design for our 30-day web design services (a template allows us to create a high-quality, personalized website in this timeframe), we customize that template to your brand and feedback, resulting in a unique site that captures your company.
In comparison, our web design and website redesign services do not use templates. Like our rapid web design services, however, they do learn about your business's ideas and preferences, as well as listen to your feedback to create a 100% original design.
Transparent pricing
Like your company, we value transparency.
That's why our contractor web design services are free from hidden fees and surprise charges. You can even use our web design calculator to get an instant estimate online — zero contact information required.
Our upfront pricing is one reason why our client recommendation score exceeds the industry average by 488%.
Responsive design
When it comes to website design for contractors, plumbers, electricians, flooring professionals, and any other company, responsive design is essential. A responsive design (sometimes called mobile-friendly design) makes your website accessible to everyone, whether they're on their smartphone, tablet, laptop, or desktop.
In comparison, a non-responsive design makes your website a mess for on-the-go users. Someone on a tablet, for example, may have to scroll horizontally and zoom in-and-out to view your website and its content, which makes for a frustrating user experience.
Since more than 50% of the world's Internet traffic comes from mobile devices — and 67% of users are more likely to purchase from a company with a mobile-friendly website — it's vital to make your contractor web design responsive, which WebFX does.
Dedicated project manager
If you're hiring a web design agency to create your website, you want a smooth, hassle-free experience. At WebFX, we make that happen. When you partner with us, we provide you with a dedicated project manager.
Your project manager serves as your trusted point-of-contact. Whether you have questions, feedback, or resources to share, you can always contact them. With their experience and know-how, they make designing and launching your website seamless.
As one client shared, "Our project manager did a great job keeping the project on track on a very tight timeline. Solid communication throughout the process was very important to me. The design team did a great job capturing the tone, look and feel we were trying to communicate."
Optimized design
Your contractor web design from WebFX also includes an optimized or SEO-friendly design, which means your site follows best practices for SEO. SEO is vital because it influences your ability to get found in search results, like on Google.
Around 93% of online experiences start with a search engine, with more than 70% of business buyers using a search engine to begin their research on a product or service. In addition, over 70% of people look up a business before moving forward with a quote or purchase.
Search (and search engines) matter to your company's ability to:
Attract potential leads
Generate qualified leads
Earn revenue
That's why SEO matters to your business's website design — and why our services include it.
Following best practices in your contracting company's web design allows our team to help your business rank at the top of search results. A high ranking matters in SEO because most users (around 75%) stick to the first page of search results.
In-house design and development team
Our contractor website design services give your business access to an experienced in-house design and development team. With more than 1000 sites launched, our agency can design, build, and release a website for your company that meets your requirements, captures your brand, and achieves your goals.
Fast website
Fast websites earn more leads.
Most users expect websites to load within two seconds, which is why achieving a fast page speed is critical. If you launch a slow website, it will cost your contracting company leads and revenue, no matter how good it looks.
That's why our website design for contractors includes page speed optimization. With a focus on page speed optimization, plus design, we help your company get the best of both worlds — a fast and attractive website.
Professional copywriting
While optional, your business can take advantage of our in-house copywriting team. Our copywriting team, which features specialized writers and experienced editors, can create optimized copy for your site to help you rank in search results and generate qualified leads.
If you choose our 30-day web design services, you receive 10 pages of content automatically. Your business will, of course, get to choose which pages our copywriting team will write, as well as review and approve the pages.
Proactive website maintenance
With WebFX, you can also keep your contracting company's website secure and up to date. Our site maintenance services offer your business an easy solution to keeping your website accessible and safe to use.
Learn more about our contractor web design services by chatting with a WebFX strategist. Contact us online or call us at 888-601-5359 to speak with an experienced strategist about your website, questions, goals, and more!
How much does it cost to build the website of your dreams?
Use our FREE website design cost calculator to get an idea!
Web Design Cost Calculator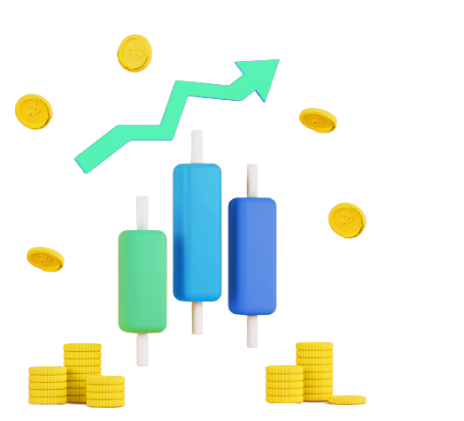 Support your contractor website design with digital marketing services
If you're looking to get the most value from your contractor website design, WebFX can help. As a full-service marketing agency, we provide an all-in-one solution to web design, online advertising, and digital marketing.
That means you have one trusted partner versus multiple agencies that require your time and attention each month. Even better, you get a complete marketing team that features web designers, web developers, digital marketers, social media specialists, and more.
It's everything you need in one place.
A few examples of the digital marketing services we offer, in addition to contractor web design, include:
And more
With a client retention rate of over 90%, you can trust that WebFX will work as an extension of your team and help your business achieve its goals, whether it's earning more contractor leads or attracting more high-value leads, like with account-based marketing.
The best way to keep your JS files tidy is using the free online JavaScript formatter program.
What makes a contractor web design good?
Like a home or office building, it takes more than aesthetics to build an attractive contractor website design. Yes, colors and themes help distinguish it from other sites, but those elements require a strong foundation that enables:
Functionality
If a website doesn't work right the first time someone visits, that person probably won't come back for a second visit. Your site's design should ensure pages and photos load quickly, links go where they're supposed to go, and the site looks good regardless of the device used to visit.
Navigation
Your site should include important details about your contracting business, and that information also needs to be easy to find. An experienced designer knows how to make key information stand out, either with proper placement on the page or with colors and fonts that make it hard to miss.
Interaction
Every home and office has an area where people can get together to socialize. Your site needs to provide a place for "interaction" if you want visitors to become clients. Many visitors will choose to reach out right then and there, so your contact information needs to be prominent and easy to use.
Now that you know what's involved in a good site design, keep reading to find out why it matters to your contracting company.
Why does web design for contractors matter?
Good web design is good for business.
Visitors make a lot of assumptions about your business just by looking at your website. In fact, a web user will leave a poorly designed page after 10 seconds, but stay on a well-designed page for as long as two minutes—and maybe even come back.
Speed, layout, and responsiveness all play a role in the time someone spends on a page.

If a page takes too long to load or doesn't work on the device, the visitor will leave seconds after arriving. On the other hand, a site with an appealing design that loads fast and makes information easy to find has a lower bounce rate—and a better chance of generating new leads and new projects.
4 tips for improving a contractor's website design
Your website is the center of your online marketing strategy, and an attractive design is the key to keeping people around for longer than a few seconds. Keep these tips in mind when designing your site.
1. Use contrasting colors
One of the objectives of web design is making key information stand out. Light and dark colors will help. Use them together to make your site more eye-catching, as well as to highlight calls to action, headers, and other important content on your site.
Use a light background for copy and darker colors for other sections such as footers, text boxes, and request for information forms. You can choose from a wide range of colors, but make sure they look good on a screen and are consistent with the rest of your marketing materials.
2. Avoid clutter
When a page is crowded with text and photos, it's hard to know exactly where to go to find what you need. Keep the most important elements of the page and take the rest out to simplify the design and layout.
Break up text into smaller paragraphs of 4-5 lines each, and leave ample space between text and sidebars or menus. If your page contains photos and videos, consider a slideshow format in which one graphic at a time appears, or place them along the left side of the page with captions or descriptions on the right. If you place ads on your site, try to limit them so that they do not distract from your content.
3. Use responsive design
Prospective clients will visit your site using desktops, laptops, tablets, smartphones, and any one of the most popular web browsers. Your site has to look good on every one of these devices, or you'll lose that visitor, along with any potential projects.
Create your site using responsive design. This will save you hours of time trying to make your site look right on every device. It also ensures your site works no matter what visitors are using to browse it. The end result is a seamless user experience.
4. Build a fast website
Some elements of web design can slow down the site's performance. Large photo or video files and non-responsive elements can add several seconds to a page's load time. Avoid older tools like Flash and frames and shrink the size of multimedia files.
The difference in load speed will not only make your site easier to use, it will also reduce its bounce rate. Since many web users leave a slow-loading site after only a few seconds, ensuring fast speed means people will stick around longer—maybe long enough to contact you for more information.
Get started with web design for contractors
Design is an important part of the building process, and it's also an important part of marketing your contracting business. When building your website, choose a design that makes your content look good and perform well.
If you're interested in improving your site with professional contractor web design, take a look at our web design services or get in touch with a strategist! Our talented designers have years of experience creating results-driven designs for our clients, and they'll do the same for your contracting business.
Earn a 20% greater ROI with WebFX