No matter what your company manufactures, a steady client base is what keeps your business running smoothly, and today, the best way to reach your customers is with Internet marketing.
On this page, we'll discuss:
If you'd like to speak to a specialist about using digital marketing to drive leads and revenue, you can contact us at 888-601-5359 or contact us online!
Our digital marketing campaigns impact the metrics that improve your bottom line.
See More Results

WebFX has driven the following results for clients:

$3 billion
In client revenue

7.8 million
Leads for our clients

5.2 million
Client phone calls
Does my manufacturing company need Internet marketing?
In today's Internet-driven business environment, Internet marketing is essential for manufacturing companies.
Marketing online includes many different strategies like optimizing your website for greater traffic from search engines, paid advertisements, marketing on social media, and monthly newsletters.
With a robust digital marketing strategy, your manufacturing company can reach more clients and outperform your competitors online.

Hear What It's Like to Work With WebFX!

"Working with your team has been amazing! Creating a new website with SEO and starting a SEM campaign is intimidating but you have made each step completely manageable and even easy! The regular reports and personal contact during and after the project was complete has been greatly appreciated – above and beyond. It's hard to find that level of service with other companies. From start to finish, the management of the project was a very organized, well-thought process that was seamless for our company."
Manufacturer In Pennsylvania
How can I market my manufacturing company online?
Ready to reap the benefits of manufacturer digital marketing? Here are four of the best Internet marketing strategies for manufacturing companies and how they can help your business succeed:
1. SEO
SEO, or search engine optimization, is the most important Internet marketing strategy because it allows your website to rank highly in search engine results for searches related to your services. It also helps attract more traffic.
Website traffic is extremely important to the success of your manufacturing company, especially when 81% of consumers do online research before committing to a service.
When you use SEO best practices on your site, your website is optimized for both visitors and search engines.
SEO involves researching keywords to determine how your potential clients search for your services. This way, you can ensure that your site ranks for the keywords that mean the most to your manufacturing company, like "manufacturing companies in Pittsburgh, PA." When you incorporate these keywords in your content, you help your most valuable customers find you.
SEO also involves optimizing your on-page elements and ensures that your most valuable keywords are included in your title tags and that your alt text is updated.
2. PPC
PPC, or pay-per-click, is an advertising model that allows you to set an exact budget and only pay the platform when your ad is clicked. You can use PPC ads within search engines like Google or Bing, or on social media channels like Facebook, Twitter, and Instagram.
PPC ads are targeted, which means that you can serve them to users that are already looking for your products and services – giving your ads a higher chance of clicks.
Search engines allow you to select your audience based on the keywords users are searching for, which allows you to advertise to users that are already looking for what your company offers.
Social media platforms allow you to select your audience based on age, location, career, interests, which helps you hone in on different demographics related to your audience.
3. Web design
Web design is another important part of marketing your manufacturing company online.
The design of your website is the first thing that users see when they enter, and it's often how they create a first impression of your company.
Your web design should include an easy-to-access navigation bar that helps users get around your site, an organized design, and images of your work.
It's also beneficial to include a testimonial section that includes satisfied customers talking about your business, and the work you've done for them.
4. Social media
Social media is another great tool for expanding your business – especially because it allows you to market your service to billions of users every day.
Social media includes platforms like Facebook, Twitter, and Instagram that allow you to post and share information about your business. You can use these platforms to share company updates and photos, and interact with potential clients.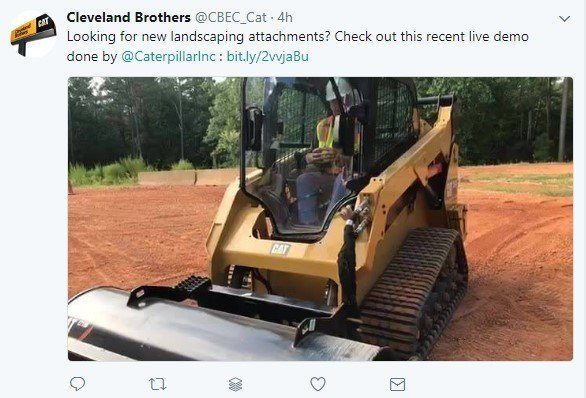 5. Email marketing
Email marketing is one of the most cost-effective strategies for marketing your manufacturing company.
Sending monthly newsletters helps you stay in touch with potential customers. Even though they might not be ready to contract your services when they first subscribe, you'll be the first business they contact when they do.
Within email newsletters, you can include company updates, special offers, and information about upcoming services to become available.
WebFX knows manufacturing.
"Working with WebFX, everything is very organized and strategic. We're only a year into our partnership, and our expectations have definitely been met."
— C.H. Reed, Industrial Solutions and Services
See the Testimonial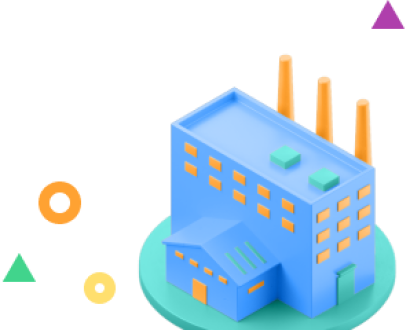 How to market your manufacturing business in 5 steps
Now that you know about the different manufacturing digital marketing strategies available, learn how to use those strategies to market your manufacturing business:
Step #1: Create a modern website
The first part of launching an online marketing campaign is to create a modern website. The word "modern" is important here since it implies that your website should follow current conventions and best practices in order to succeed.
Those conventions and practices include responsive design and a strong foundation of established web design standards. Want to see what these standards look like in action? Check out these top manufacturing websites.
Following web design best practices will give you a sleek, attractive, and highly-functional website that allows users to find exactly what they want. And when users can find what they want, they're much more likely to become customers.
Whether your customers are suppliers of raw materials or large market distributors, you can establish the connections you need with a clean, attractive, and engaging website.
But simply having a website isn't enough. To make your website work for you, you need to make sure your audience can find it.
Step #2: Optimize your website
Search engine optimization (SEO) is the process of improving your website so that people using Google, Bing, Yahoo!, and other search engines can find your company online.
Still, that's easier said than done. SEO requires you to research keywords (common phrases that people type into search engines) and use them on your site so you can speak the same language as your customer base. By speaking the same language, you can more easily connect with those who need your services.
Whether someone is researching your industry because they want to supply you with raw materials or commission you for product creation, they'll be able to find your brand if you optimize your website for the keywords they use on search engines like Google.
Step #3: Expand your website with content
The next to step to digital marketing for manufacturers is content marketing — one of the most popular online marketing strategies. It includes conceptualizing, creating, and promoting blog posts, videos, graphics, and other original content on your website so you can attract new potential customers to your brand.
That may sound complicated, but the process is relatively simple.
You can create a blog by using a platform like WordPress to manage all of your content. Then, you can regularly update your blog with current events, industry news, or even updates about your company.
Regardless of what you do, you're showing users and search engines that you're an active presence online — and that means more traffic for you.
You can also create pages on your site dedicated to your own brand.
Customer testimonials, lists of awards, employee certifications, and similar pages are all great ways to show potential business partners that you're a quality, respected company. You can show off the way you satisfy customers and keep up with manufacturing trends. However, the key to creating an effective content marketing plan is action.
That's why you should have a clear idea of what you want someone to do whenever they're done reading a page on your site. If they're reading the blog, tell them at the end to sign up for a newsletter you create. If they're reading a page about your industry, tell them to contact you directly for more information.
Using these instructions — called "calls to action" — you can generate leads online like never before.
Step #4: Use social media (like LinkedIn)
Companies that sell directly to consumers have an easy time with social media. They just have to talk to their customers, and their customers are individual people making their own purchasing decisions. But manufacturing is different. You have to talk to other business owners and work out the details of individual deals.
Fortunately, LinkedIn — the premier social network for professionals — gives you the chance to do that online. All you need to do is create a personal profile and a business profile. Then, you can start updating both with news about your industry or company.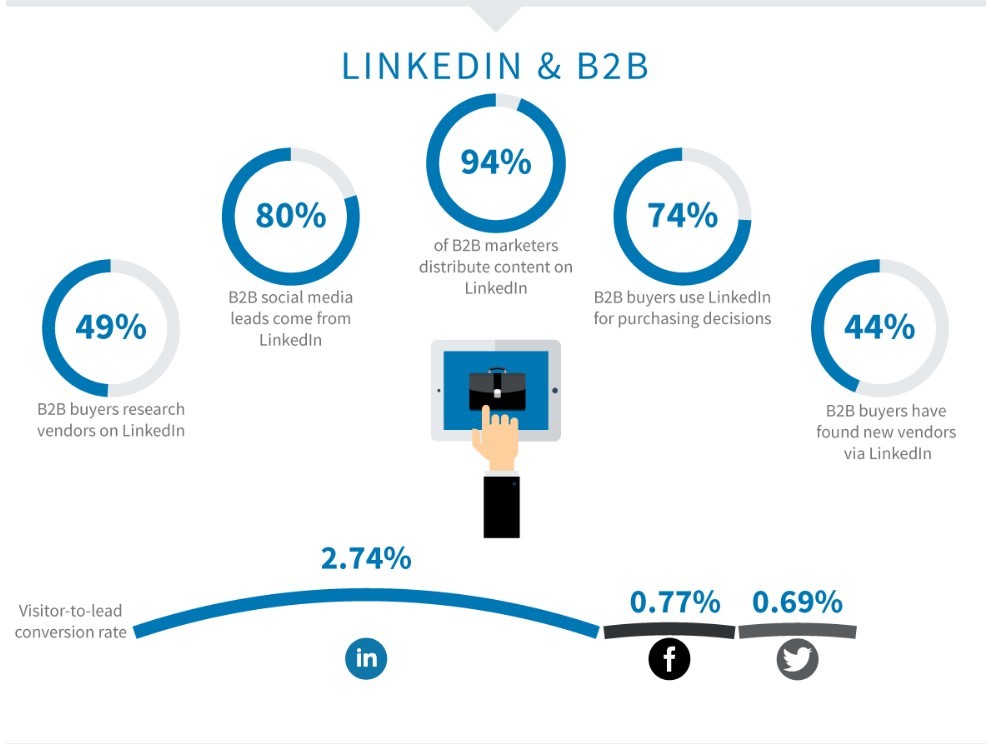 LinkedIn operates like a second blog for your website, but you can also interact with other business owners right from your desk. It's the simple, convenient solution to getting in touch with other company decision-makers who seek opportunities to grow.
You can even take out ads on LinkedIn and target LinkedIn users who are likely to become your customers — like CEOs or SVPs of industry companies. The more you attract them to your website, the more successful you can be with your marketing strategy.
Step #5: Repeat and grow
Once you've made improvements to your online marketing, you can't rest on your laurels. Instead, you have to keep up with the rapidly-changing scene of online marketing. That means adding to your website, regularly updating your blog, testing your calls to action for efficiency, and speaking with potential business partners via LinkedIn.
Online marketing is incredibly helpful for any manufacturing company — but it's not a once-and-done strategy. If you want to keep growing, you have to keep going.
Drive leads with digital marketing for manufacturers
At WebFX, we know that in a competitive industry like manufacturing, every lead counts.
We have 500+ Internet marketers dedicated to creating more leads and conversions for your manufacturing company, and they'll work with you to create an Internet marketing plan customized to your goals.
Already, they've helped our clients earn more than 7.8 million qualified leads and more than $3 billion in revenue in the past five years.
Contact us today for more information and a free quote!
Earn a 20% greater ROI with WebFX