No matter what your company manufactures, a steady client base is what keeps your business running smoothly, and today, the best way to reach your customers is with Internet marketing.
On this page, we'll discuss why your manufacturing company needs Internet marketing and a few different ways that you can market your business online.
If you'd like to speak to a specialist before reading on, you can contact us at 888-601-5359.
How to pick your manufacturing marketing partner
Does my manufacturing company need Internet marketing?
In today's Internet-driven business environment, Internet marketing is essential for manufacturing companies.
Marketing online includes many different strategies like optimizing your website for greater traffic from search engines, paid advertisements, marketing on social media and monthly newsletters.
How can I market my manufacturing company online?
Here are four of the best Internet marketing strategies for manufacturing companies and how they can help your business succeed.
1. SEO
SEO, or search engine optimization, is the most important Internet marketing strategy because it allows your website to rank highly in search engine results for searches related to your services. It also helps attract more traffic.
Website traffic is extremely important to the success of your manufacturing company, especially when 81% of consumers do online research before committing to a service.
When you use SEO best practices on your site, your website is optimized for both visitors and search engines.
SEO involves rresearching keywords to determine how your potential clients search for your services. This way, you can ensure that your site ranks for the keywords that mean the most to your manufacturing company, like "manufacturing companies in Pittsburgh, PA." When you incorporate these keywords in your content, you help your most valuable customers find you.
SEO also involves optimizing your on-page elements and ensures that your most valuable keywords are included in your title tags and that your alt text is updated.
2. PPC
PPC, or pay-per-click, is an advertising model that allows you to set an exact budget and only pay the platform when your ad is clicked. You can use PPC ads within search engines like Google or Bing, or on social media channels like Facebook, Twitter, and Instagram.
PPC ads are targeted, which means that you can serve them to users that are already looking for your products and services – giving your ads a higher chance of clicks.
Search engines allow you to select your audience based on the keywords users are searching for, which allows you to advertise to users that are already looking for what your company offers.
Social media platforms allow you to select your audience based on age, location, career, interests, which helps you hone in on different demographics related to your audience.
3. Web design
Web design is another important part of marketing your manufacturing company online.
The design of your website is the first thing that users see when they enter, and it's often how they create a first impression of your company.
Your web design should include an easy-to-access navigation bar that helps users get around your site, an organized design, and images of your work.
It's also beneficial to include a testimonial section that includes satisfied customers talking about your business, and the work you've done for them.
4. Social media
Social media is another great tool for expanding your business – especially because it allows you to market your service to billions of users every day.
Social media includes platforms like Facebook, Twitter, and Instagram that allow you to post and share information about your business. You can use these platforms to share company updates and photos, and interact with potential clients.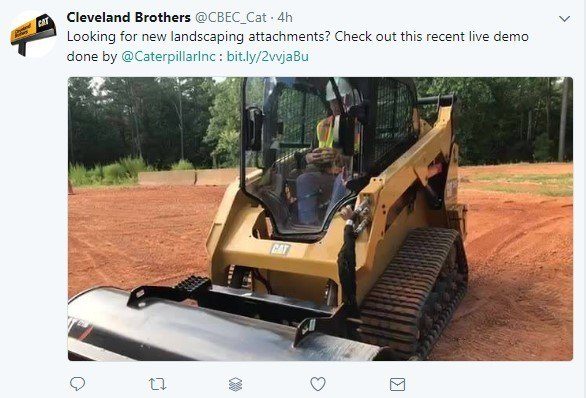 5. Email marketing
Email marketing is one of the most cost-effective strategies for marketing your manufacturing company.
Sending monthly newsletters helps you stay in touch with potential customers. Even though they might not be ready to contract your services when they first subscribe, you'll be the first business they contact when they do.
Within email newsletters, you can include company updates, special offers, and information about upcoming services to become available.
Do you need some help marketing your manufacturing company?
At WebFX, we know that in a competitive industry like manufacturing, every lead counts.
We have an entire team of Internet marketers that are dedicated to creating more leads and conversions for your manufacturing company, and they'll work with you to create an Internet marketing customized to your goals.
Contact us today for more information and a free quote!
Find out how WebFX can create an effective Internet marketing strategy for your website. Call 888.449.3239 or contact us online today for a free evaluation.