Online marketing is one of the best ways for a company to reach new customers and earn more revenue.
While many people think online marketing is only for online stores, it can also help brick-and-mortar industries as well. And one of the industries that benefits the most from online marketing is manufacturing.
In the United States, manufacturing isn't nearly as big of an industry as it once was. It declined as the US population became more interested in white-collar jobs as opposed to blue-collar occupations. But those two industries don't have to be independent of one another — they can help each other thrive.
That's what online marketing does for manufacturers. It combines the best of America's manufacturing workforce with the most profitable ideas from the Internet marketing industry. Combined, any manufacturer can use online marketing to succeed. You just have to know where to start.
If you'd like to speak to a marketing specialist before reading on about digital marketing services, you can reach us at 888-601-5359 or contact us online.
See how we can help you GROW YOUR BUSINESS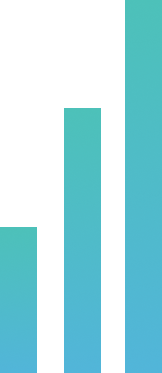 Step #1: Create a modern website
The first part of launching an online marketing campaign is to create a modern website. The word "modern" is important here since it implies that your website should follow current conventions and best practices in order to succeed.
Those conventions and practices include responsive design and a strong foundation of established web design standards.
Combined, that will give you a sleek, attractive, and highly-functional website that allows users to find exactly what they want. And when users can find what they want, they're much more likely to become customers.
Whether your customers are suppliers of raw materials or large market distributors, you can establish the connections you need with a clean, attractive, and engaging website.
But simply having a website isn't enough. To make your website work for you, you need to make sure your audience can find it.
Step #2: Optimize your website
Search engine optimization (SEO) is the process of improving your website so that people using Google, Bing, Yahoo!, and other search engines can find your company online.
Still, that's easier said than done. SEO requires you to research keywords (common phrases that people type into search engines) and use them on your site so you can speak the same language as your customer base. By speaking the same language, you can more easily connect with those who need your services.
Whether someone is researching your industry because they want to supply you with raw materials or commission you for product creation, they'll be able to find your brand if you optimize your website for the keywords they use on search engines like Google.

We measure our success by how much we WOW our clients.

Bill Craig
Webfx president
Step #3: Expand your website with content
Content marketing is one of the most popular online marketing strategies. It includes conceptualizing, creating, and promoting blog posts, videos, graphics, and other original content on your website so you can attract new potential customers to your brand. That may sound complicated, but the process is relatively simple.
You can create a blog by using a platform like WordPress to manage all of your content. Then, you can regularly update your blog with current events, industry news, or even updates about your company.
Regardless of what you do, you're showing users and search engines that you're an active presence online — and that means more traffic for you.
You can also create pages on your site dedicated to your own brand.
Customer testimonials, lists of awards, employee certifications, and similar pages are all great ways to show potential business partners that you're a quality, respected company. However, the key to creating an effective content marketing plan is action.
That's why you should have a clear idea of what you want someone to do whenever they're done reading a page on your site. If they're reading the blog, tell them at the end to sign up for a newsletter you create. If they're reading a page about your industry, tell them to contact you directly for more information.
Using these instructions — called "calls to action" — you can generate leads online like never before.
Turn digital into a powerhouse channel for driving leads and revenue.
Call 888.449.3239 or contact us online today
for a free evaluation.
Get my free evaluation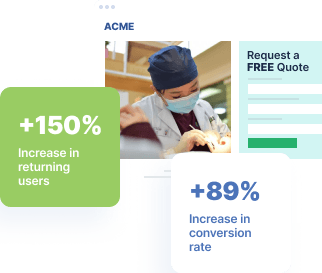 Step #4: Use social media (like LinkedIn)
Companies that sell directly to consumers have an easy time with social media. They just have to talk to their customers, and their customers are individual people making their own purchasing decisions. But manufacturing is different. You have to talk to other business owners and work out the details of individual deals.
Fortunately, LinkedIn — the premier social network for professionals — gives you the chance to do that online. All you need to do is create a personal profile and a business profile. Then, you can start updating both with news about your industry or company.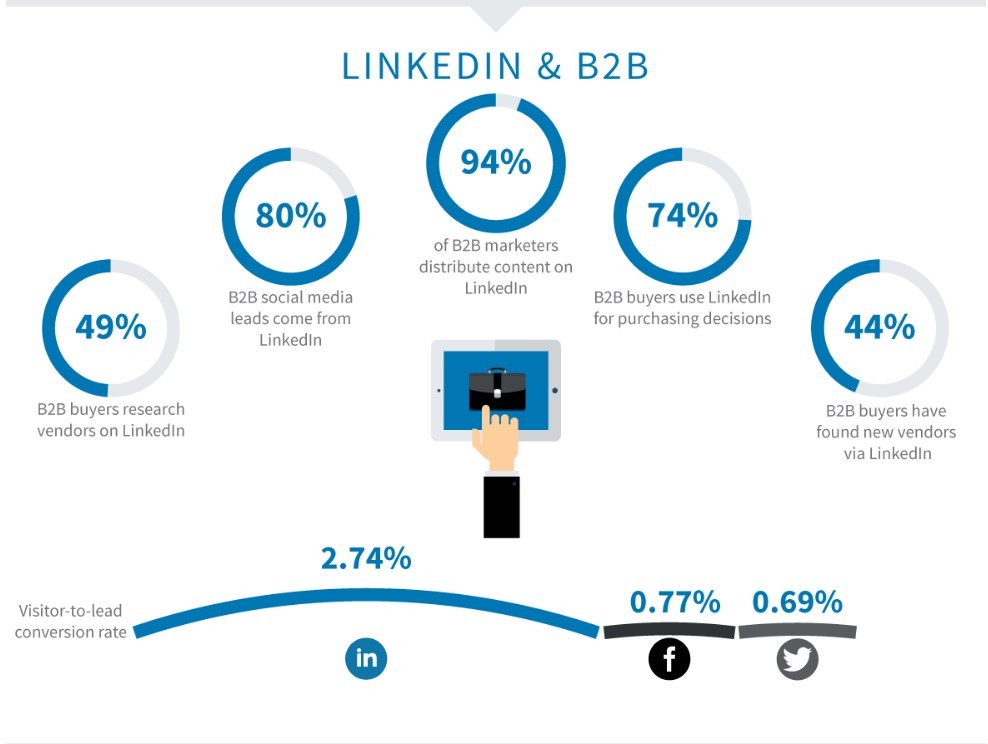 LinkedIn operates like a second blog for your website, but you can also interact with other business owners right from your desk. It's the simple, convenient solution to getting in touch with other company decision-makers who seek opportunities to grow.
You can even take out ads on LinkedIn and target LinkedIn users who are likely to become your customers — like CEOs or SVPs of industry companies. The more you attract them to your website, the more successful you can be with your marketing strategy.
Step #5: Repeat and grow
Once you've made improvements to your online marketing, you can't rest on your laurels. Instead, you have to keep up with the rapidly-changing scene of online marketing. That means adding to your website, regularly updating your blog, testing your calls to action for efficiency, and speaking with potential business partners via LinkedIn.
Online marketing is incredibly helpful for any manufacturing company — but it's not a once-and-done strategy. If you want to keep growing, you have to keep going.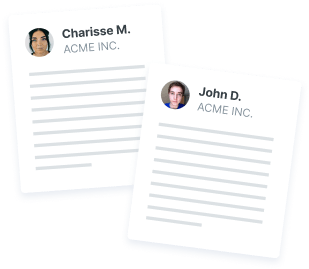 WebFX is a full-service online marketing agency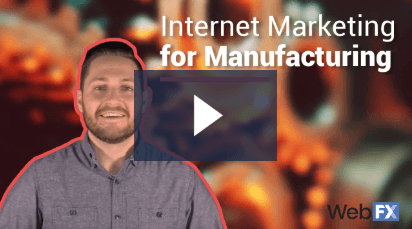 At WebFX, we know that online marketing requires constant work and effort. We've been in the business since 1997, and in that time, we've learned the best ways to promote companies' websites — including manufacturers.
We've worked with hundreds of B2B companies before, and we've helped them get the results they wanted.
Now, we'll do the same for your manufacturing company.
Contact us today to create an online marketing strategy for your manufacturing business!