Companies that focus on offering consumers and commercial entities delivery services come in all shapes and sizes. Some provide delivery for all sorts of general packages; others provide delivery only for particular items, such as those that cater to delivery of healthcare supplies to hospitals, physicians' offices and urgent care clinics.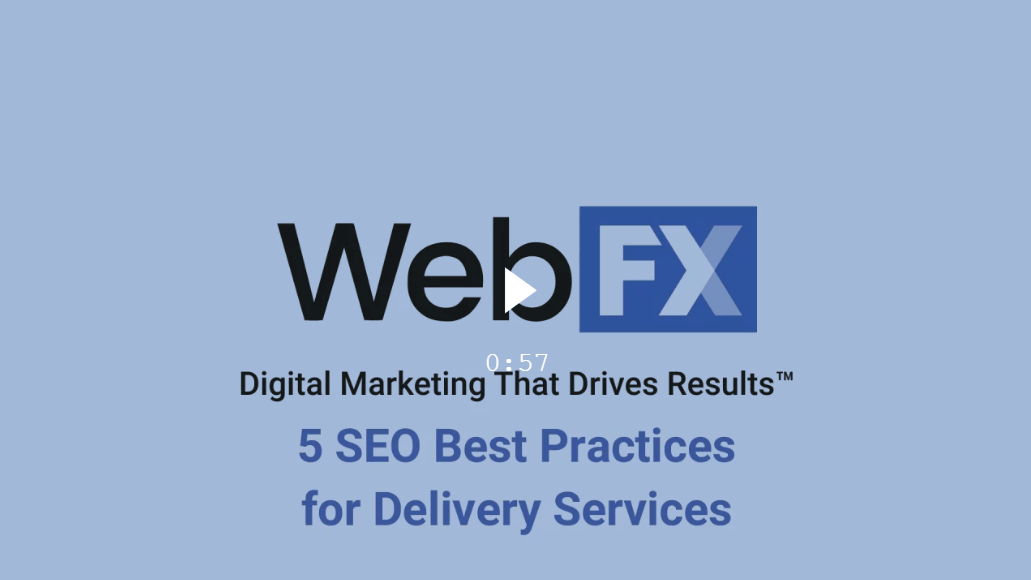 The one thing they all have in common is that they're each fighting to get as big a portion of the marketplace as they possibly can. In order to make sure that they do everything in their power to get themselves visibility, it's important that they consider how SEO for delivery services businesses can give them a revenue boost.
If you want to learn more about how SEO can benefit your delivery business, give us a call at 888-601-5359.
Independent research from Clutch has named WebFX the
top SEO company

in the United States.

Clutch has personally interviewed more than 250 WebFX clients to discuss their experience partnering with us.

Read More Clutch Reviews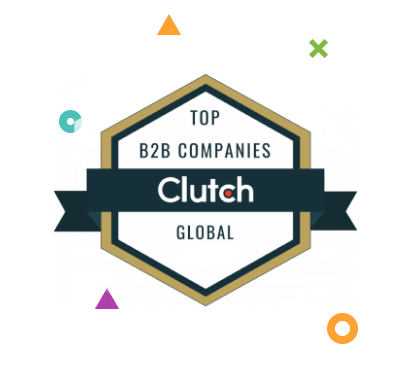 What does SEO matter for delivery services?
SEO is an acronym for "search engine optimization". Although it sounds complicated, it isn't. You've probably already used SEO yourself in some capacity — maybe even today!
Every time you input a keyword phrase into a search engine, you're setting in motion SEO. The search engine uses the word or terms you've provided as a guideline to find relevant search results. This helps you quickly find whatever you need online, such as "delivery services for pet food stores" versus "delivery services for restaurant supplies".

Because we regularly use platforms on the Internet to make buying decisions, SEO has become increasingly essential for any business, including companies that provide delivery services. Without a strategy to boost SEO (and distinguish your business online), any delivery service business is making its marketing much less effective.

Hear What It's Like to Work With WebFX!

"WebFX did amazing work creating a new website for us on a tight schedule. They have taken the time to learn about our business and give us ideas of how to make our digital marketing better. We still have work to do with WebFX but overall very pleased."
Professional Service
What SEO practices work for delivery services companies?
There are some SEO practices that work very well for delivery services companies, no matter what type of delivery service is offered:
1. Having a robust, keyword-optimized website.
Without a website that's keyword-optimized in both the front end (what you see) as well as the back end (what the search engine spiders see), you're making life difficult for the future of your delivery services company.
Each page on your delivery services site should be optimized for at least one keyword (your primary keyword), and perhaps one or two other keywords (your secondary keywords.) The primary keyword should usually show up in the first 100 words of your content at least one time, and all the keywords should be peppered naturally (and that's a key word!) throughout the copy. Doing so will help search engines recognize what your page is about, and send visitors to that page when they input corresponding keywords into search engines.
2. Offering quality content that is meant for humans, not just robots.
Once upon a time, many SEO professionals recommended stuffing keywords into website content in order to boost page rankings.
This is no longer an acceptable practice. Instead, all content on your delivery services website should be written with the visitor in mind, and nothing should sound awkward or out of place. Google's newest algorithms are placing a very high price on content that's of high quality; don't try to buck the system and outsmart search engine coding! It's a game that you won't win, and that could cost you a hefty Google penalty.
3. Providing social markers.
Is your delivery services company currently active on at least one, if not several, social media channels? Search engines look for social media markers, and so do humans.
Your organization should set up a business Facebook page to begin this process. Make sure you post frequently after launching your Facebook presence; social media is all about staying up to date. Most people aren't going to browse through your old posts in a leisurely fashion, so stay in front of your followers with content and information that you honestly think would intrigue or interest them.

4. Offering a continuously-updated blog.
A website with a blog that's regularly updated is probably going to rank higher than a site without a blog. Why? The answer lies in the way that search engines crawl sites.
If a site is inactive (meaning that it hasn't been updated and new pages haven't been added), the search engines will give that site less importance. Every time you add a blog post to your delivery services website, you'll be updated the site as a whole. This sends a signal that the site is very active. Make sure that your blog posts aren't too fluffy; keyword optimize at least half, if not all, of them. But do it in a very natural way that engages your target audience.
5. Improving your number of quality backlinks.
Backlinks are golden for delivery services websites! Search engines like to see quality backlinks — links back to your site from other sites.
Never, ever purchase backlinks; this can quickly backfire! Rather, you have to take some time and develop your backlinks through the online relationships and reputation you build. For instance, when you offer a new blog post on your website, make sure to advertise that fact on social media. If someone shares your new blog post alert, that share can be considered an organic backlink, because it contains the hyperlink sending visitors to the post.
There are many other ways to encourage backlinking ethically, too, such as writing guest posts for high quality sites and being an engaged commenter on message boards and community forums.
Extend the Reach of Your Delivery Services Company with SEO
Ready to extend the reach of your delivery services company? SEO is an excellent way to achieve your goals! For more information on SEO for delivery services, contact a web marketing firm that specializes in working with clients representing your niche industry. Contact us today to get started!
Earn a 20% greater ROI with WebFX