Imagine you're scrolling through Facebook, wondering what to have for dinner, and you see an ad for free delivery from your favorite local restaurant.
Or perhaps you're a business owner browsing LinkedIn, and you see an article about how office supply delivery services can save you time and reduce your costs.
In both of these instances, you may want to try out the delivery service or do some more research on it. At the very least, you'll be more aware of your delivery options and the brand that posted the article or ad.
There's a reason over 90% of businesses use social media for marketing. Social media has 5 billion active users, and 74% of shoppers use social sites when making purchase decisions.
Keep reading to learn more about how social media can benefit your delivery business, or contact us to talk about how our social media services packages can help you drive brand awareness, leads, and revenue.
Not happy with your social media engagement?
We've got just the blog post for you.
Read the Blog Post & Watch the Video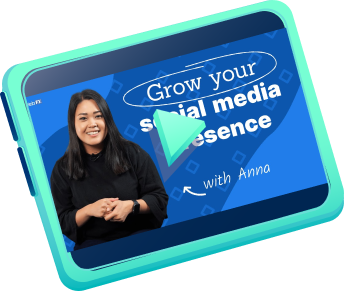 The benefits of social media for delivery services
Social media is a versatile and valuable platform for delivery businesses, especially with a smart social media strategy in place. There are several social media advantages and disadvantages, with the pros far outweighing any cons.
Here are some of the top benefits of social media for food delivery services and other delivery businesses.
Increased brand awareness: Social media is excellent for establishing your brand and increasing brand awareness. Creating a consistent, relatable brand can help you connect with your audience. Think of each post as a chance to cement your brand's persona in people's minds.
Enhanced customer engagement: Social media is interactive by nature, so you'll have plenty of opportunities to engage with your current and potential customers. This engagement can help keep your company top-of-mind and increase brand loyalty.
Quick communication with customers: Social media can also be an effective customer service channel. If someone complains on social media about an error with their order, you can quickly respond and correct the mistake, which protects your reputation. You can also quickly respond to positive comments, which helps to amplify them.
Increased visibility: Social media offers lots of opportunities for people to discover your delivery company, including through your organic posts, ads, and interactions with other users.
Increased website traffic and conversions: This increased visibility can eventually lead to increased traffic to your website or increased downloads of your app. Ultimately, this can lead to increased conversions and revenue.
Cost-effectiveness: Social media is a powerful, cost-effective marketing tool. You can create a profile and post for free, or create affordable social media ads to increase your reach beyond organic posts.
Hear What It's Like to Work With WebFX!

"WebFX did amazing work creating a new website for us on a tight schedule. They have taken the time to learn about our business and give us ideas of how to make our digital marketing better. We still have work to do with WebFX but overall very pleased."
Professional Service
Social media tips for delivery services
Social media for courier services can help you build your brand, connect with new customers, and keep your existing customers happy.
How can you boost the benefits you get from social media? Try these tips:
Set goals and create a plan: Before you start using social media, determine what you want to achieve with your social presence, and create a plan for achieving those goals. For example, your main goal might be increasing brand awareness or generating leads.
Show off your personality: Feel free to show off your personality on social media, while ensuring your posts are on-brand. This will make your posts more interesting and engaging for users.
Use a consistent voice: Make sure you use a consistent style in your posts, as this will help with establishing your brand and increasing brand awareness.
Engage with your audience: Social media is at its best when it's interactive, so ask questions in your posts and encourage users to interact with you. Also, respond quickly when someone reaches out to you.
Monitor and analyze your results: Be sure to track your results so that you can see what's working well and what you might need to change. When you work with WebFX, you can use our proprietary MarketingCloudFX software to track your online performance and get AI-powered recommendations for your campaigns.
Social media services list
Working with an experienced social media management and marketing company like WebFX can help you get the most out of your social media. We can create a custom social media strategy for you based on your goals, manage your social media, and monitor the results of your campaigns.
Check out the following list of social media marketing services.
Social strategy creation
Social media account audit
Account setup and optimization
Brand reputation analysis
Competitor analysis
Original social media posts
Custom images
Monthly reports
Daily social media monitoring
We also offer services for paid advertising on social media, which can help boost your visibility and conversions even further. Take a look at our social media services list for advertising.
Custom ad strategy
Ad account setup
Ad campaigns and ad creation
Advanced audience targeting
Regular campaign reporting, analysis, and consultation
Organic social media posts vs. social media ads for delivery services
Organic social media posts and paid social media ads typically look similar, but they differ in a few key ways.
Organic posts don't require any payment, and your social media followers will see them. You can target paid ads, on the other hand, to specific groups of users, including people who don't follow your business.
For more insight into social media posts and ads, check out the following examples.
Here's a non-paid Facebook post from Entrepreneur in which they share an article from their site.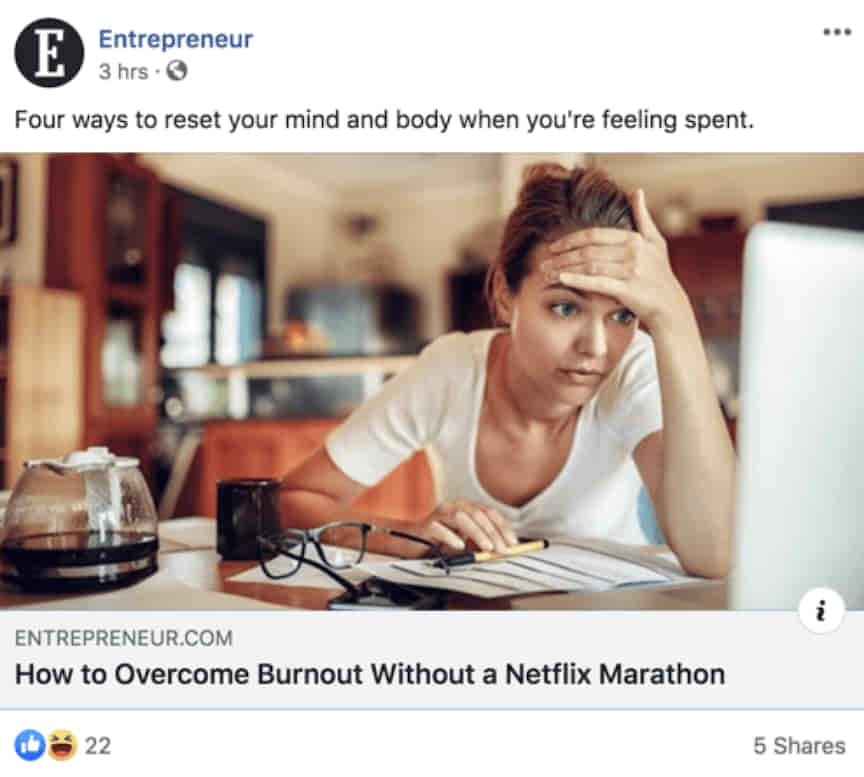 And here's a Facebook ad from Schwinn Bikes. Users can tell it's an ad because the word "Sponsored" is included at the top of the post.
Below is a non-paid tweet from Progressive, the insurance company.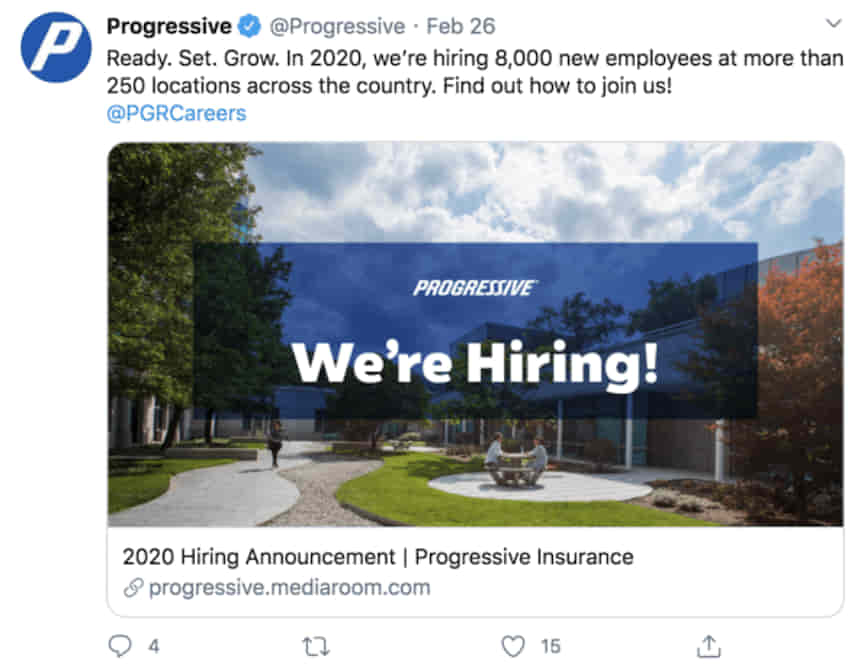 And here's an example of a paid Twitter ad for Bolt24, a sports drink from Gatorade.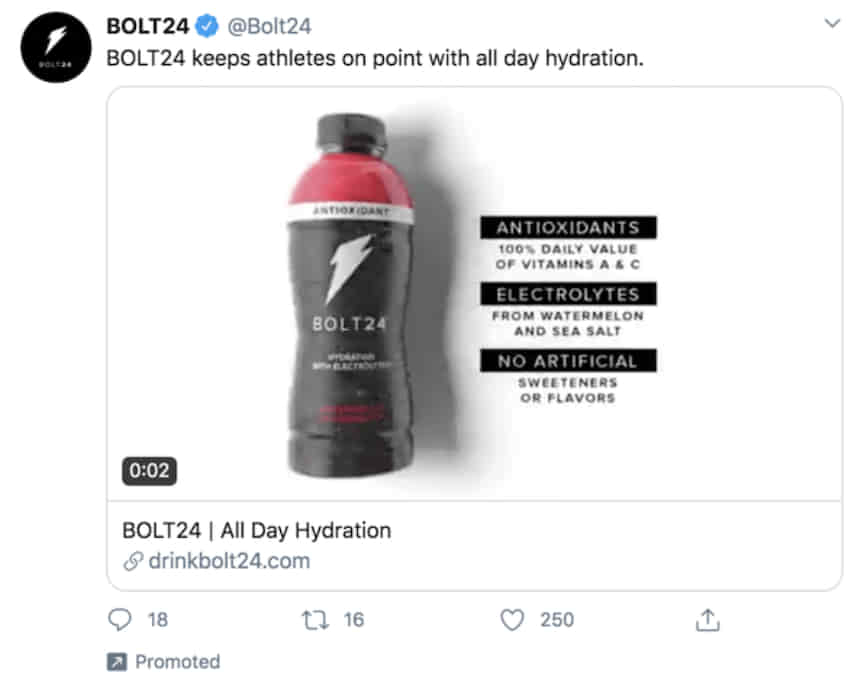 Social media marketing services packages and pricing
At WebFX, we offer a variety of social media marketing services packages to help you get the services that are right for you. Here's a quick look at our social media services pricing and packages.
Our social media management services packages include:
Social media management for one network: Fifteen social posts per month, six custom images per month, and two boosted posts.
Social media management for two networks: Thirty social posts per month, eight custom images per month, four boosted posts.
Social media management for three networks: Forty-five social posts per month, 10 custom images per month, six boosted posts, and two blog posts per month.
Here's our social media services pricing for advertising packages:
Social media advertising for one network: Two advertising campaigns, four unique ads, one custom advertising image, and four monthly targeting and copy tweaks.
Social media advertising for two networks: Three advertising campaigns, six unique ads, two custom advertising images, six monthly targeting and copy tweaks, one social media remarketing campaign and ad, demographic targeting, and keyword, interest, and user intent targeting.
Social media advertising for three networks: Four advertising campaigns, eight unique ads, four custom advertising images, eight monthly targeting and copy tweaks, one social media remarketing campaign and ad, demographic targeting, and keyword, interest, and user intent targeting.
Good agencies have more than 50 testimonials.
Great agencies have more than 100 testimonials.
WebFX has over 1000+ glowing client testimonials.
See What Makes Us Stand out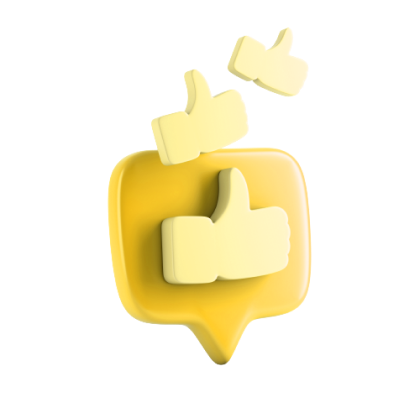 Social media for delivery services from WebFX
If you want to use social media for your restaurant delivery service or other delivery business, consider working with WebFX.
We've published more than 165,000 client posts. Our team of more than 500 digital marketing experts is ready to provide you with next-level social media services, as well as other digital marketing services, such as search engine optimization (SEO) and PPC campaign management.
When it comes to results, WebFX delivers. We've generated $3 billion in revenue for our clients and managed more than 12.9 million client transactions.
To learn more about social media for delivery services, explore our free resources, learn more about our social media services, or contact us today.
Earn a 20% greater ROI with WebFX