Years ago when you wanted to find a product, you consulted a phone book and called whatever business had the biggest advertisement or appeared first alphabetically. These days, however, people no longer look there first. They turn to the Internet, and that's what makes website design is a very important part of your boat dealership's overall marketing plan.
Your website is the first impression a potential customer gets of your business. You want it to be professional and accessible, but you also want it to present a thorough picture of what you do and what you can offer. Customers should be able to use your website to find the answers to their most important questions about your boats, or at least find the contact information to ask you those questions.
We believe the best boat website design can help bring in new customers for your business. It's a key aspect of marketing your boat business, and a great website is a cost-effective way for a boat dealer to market online.
On this page, we'll discuss the benefits of great website design for your boat dealership and how you can start implementing those ideas. We'll start by explaining why you should invest in website design, or a redesign, for your dealership. Keep reading to learn more, and give us a call at 888-601-5359.
We'll help you create a website that stands out.
"WebFX has been instrumental in helping us develop a new website, allowing us to be a leader in our industry."
Learn More About Our Web Design Services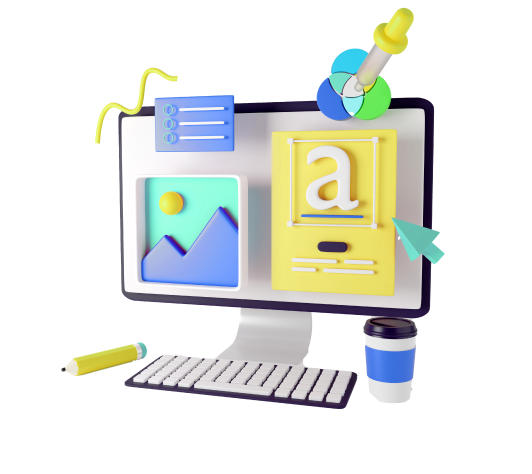 Why is good boat website design important?
The best sites are designed with great visuals, friendly to users, and also friendly to search engines. You want to make a great first impression on anyone who navigates to your site, whether it's from a link in their email or by browsing through the search results for "boats for sale."
If your website looks out of date, the first impression visitors might have of your business is that it, too, could be out of date. If your website takes a long time to load or isn't user-friendly, again, that could be the first impression visitors have of your business. Because your boating website has become the first "touch point" that potential customers have with your business, it is sometimes your first opportunity to make a good impression.
Because of this, it's in your best interest to present online visitors with a clean, well-organized, professionally designed website that reflects your business appropriately. By giving online visitors a good first impression, you'll be telling them that you are reliable, trustworthy, and up to all modern standards… just like your website.

Hear What It's Like to Work With WebFX!

"SEO is a complicated concept, and is, very frequently, a moving target. I think WebFX have done a great job at explaining our goals and how we're going to meet them."
Boat Manufacturer
What does a well-designed boat dealer website need?
Once people get to your site, they should have an enjoyable experience that reflects well on your business. The best boat website design will include:
Responsive design elements to ensure a consistent browsing experience on both mobile devices and desktops
Lots of photos or even videos of the boats you sell
Prominent, easy to locate contact information
Pages and content that loads quickly, even on mobile devices with small screens
Let's take a look at each one of these elements, how they come together to form a great design, and how they can help with your boat dealership's overall online marketing efforts.
1. Responsive design
The term "responsive design" refers to websites that can be easily read across a wide range of devices, including a traditional PC, laptop, tablet, or smartphone. A responsive website automatically scales its content up or down to fit the screen size on which it is displayed, which prevents visitors from needing to zoom in or out or scroll up and down excessively to read information or navigate the website.
People use lots of different devices to surf the web, and it's hard to predict where your potential customers will surf onto your site from. Because of this, using responsive design is a cost-effective way to ensure your boat dealer website can be viewed properly by anyone who accesses it.
Responsive design is quickly becoming the preferred method of website design, especially because so many people are now doing research and visiting websites from their smartphones and tablets. If your website is not already responsive or mobile-friendly, you should consider investing in this design method right away, as it can result in large increases in traffic for you!
2. Photos and videos
One of the big selling points for your boat dealership should be the great-looking boats you have to offer. After all, if someone is looking to buy a boat, they're going to expect to see what you have to sell them—and they aren't always going to want to visit you in person to do this.
Make an effort to include many pictures of your boat inventory on your site. You should update this frequently with the latest boats you have on your lot. If possible, you should also include videos, perhaps of a quick pan shot of the side of a boat, or even of a particular model "in action." These can both be taken and uploaded to your website with an inexpensive digital camera, or even your smartphone.
You may choose to make a page with pictures of your newest boats, but make sure you add photos to other pages as well. Customers may not always make it to your "gallery" page. If there is a particular boat model that you regularly sell, you should always have a page for it on your website with photos and video that never goes away.
3. Prominent contact information
It is incredibly frustrating to search a page for contact information and be unable to find it. You can increase the likelihood of generating leads from potential customers if you post your address, phone number, and email address on the same location on every page. By doing this, people do not have to look far to find you.
It is also wise to include a "contact us" page, just in case people miss the contact info elsewhere. You can also add a contact form to this page that allows potential customers to get in touch with you without picking up the phone or opening their email client. The messages from this form will go right into your email inbox, and you can reply right away. This can increase conversions and start conversations at a much higher rate than other methods!
4. Fast-loading pages
The Internet has done a number on our attention spans. Slow-loading pages can cost your boat dealer website potential customers. Your website should load pages in no less than two to three seconds. Studies have shown that once you go over this number, people get impatient, and they surf away from the page, which means you lose out on potential business.
How fast are your pages loading? Great question! You can use a speed test website like Pingdom to measure the speed of your entire website, or individual pages. If your site seems to be taking a long time to load, try compressing or removing images or upgrading your server to speed it up.
Make sure to test your own pages on multiple devices to ensure they are loading well. You can also study your website in Google Analytics to see what your website's bounce rate and exit rate look like. Take note of any big drop-offs in traffic, which could be an indicator that your page loading has slowed, or that your load times are potentially driving visitors away to your competitors.
How much does it cost to build the website of your dreams?
Use our FREE website design cost calculator to get an idea!
Web Design Cost Calculator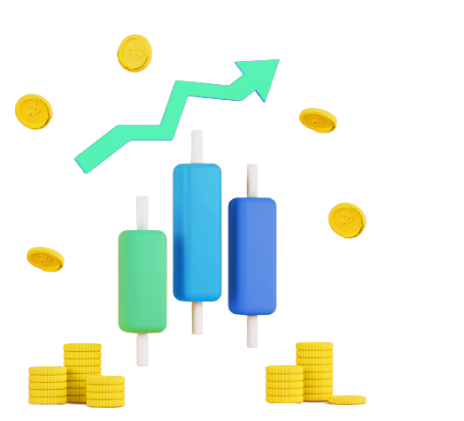 Need help making your boat dealer website stand out?
Now that you know what you need to do to create a beautiful website for your boat dealership, you may be exited… or you may be apprehensive. After all, where are you going to get the time and money to improve your site? How are you going to improve your marketing when you're already pressed for time?
A great boat dealer website does not have to cost an arm and a leg. With the help of a full-service web design and Internet marketing agency like WebFX, you can continue to do what you do best—run your boat business—while we affordably manage your marketing and make your website look amazing.
We've designed responsive, modern websites and created custom, comprehensive marketing plans for 1000+ businesses just like yours, and we'd love to help you, too! Contact us online or by phone today to find out what we can do for you. Our experts are eager to hear from you!
Earn a 20% greater ROI with WebFX