It makes sense to use the web to market your tech company. People can visit your site to look up your products or services, contact your sales team, and convert into paying customers all in one space online.
The challenge is finding a way to bring those visitors to your site in the first place.
Fortunately, pay-per-click advertising (PPC) is a good place to start.
Unlike traditional advertising, PPC for tech companies advertises your brand to targeted audiences who will probably become new sales leads.
On this page, we'll look into the different factors of PPC for your business and the strategies you can use to achieve success. Contact us at 888-601-5359 to learn more.
Why does PPC for tech companies work so well?
With all the options available to market your products and services, PPC is simply one of the best. But what makes it so effective at earning new qualified leads for your tech company?
Greater flexibility
Traditional advertising requires a lot of advanced planning and investment because you have to sign contracts, plan an ad, produce it, and finally air it. And once that ad goes out to the public, there's no way you can change it.
On the other hand, you can be regularly test and change PPC ads in a matter of days to get better results for your investment. Plus, the actual cost of an ad is based on a budget that you set, so you'll never pay more than you want. And if you suddenly want to spend more or less on PPC, you can change your budget (or even pause your campaigns) with the push of a button.
Pinpoint targeting
One of the biggest advantages of PPC is the ability to get more traffic to your site from people who want to become your customers.
This happens because ads only appear for people who have already indicated that they're interested in your business. The way your PPC provider determines this is different depending on whether you're using Google, Facebook, or some other provider. But the results are always the same — highly targeted traffic for money-making results.
Competitive advantage
Your tech company is vying for customers against stiff competition, and you can assume they all have a similar or larger advertising budget compared to you.
PPC gives you a fighting chance against your competitors, even big-name brands that may dominate traditional marketing. This happens because you have the chance to target specific people or keywords (depending on your PPC provider) that your competitors may have overlooked or simply don't want.
Regardless, PPC gives you a great opportunity to get the traffic your tech company needs to grow.
Precise tracking
Whatever the size of your marketing budget, you want to be sure every penny is working. And when you set up a PPC campaign, you can make sure that happens.
At any given time, you can measure click rates, revenue per click, overall return on investment, and other data that'll tell you if you're spending your budget wisely.
And if you're not seeing the results you want, you can quickly make adjustments that get more traffic for you over time.
Traffic attracted through PPC advertising yields 50% more conversions than organic advertising.
Are you leveraging PPC in your marketing efforts? Let's get started.
View the Guide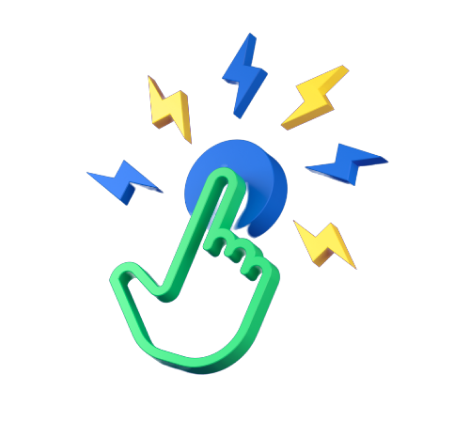 Hear What It's Like to Work With WebFX!

"I've trusted WebFX with our SEO and SEM management as I've moved through several companies, each time they've done an outstanding job. Highly recommended (just not to our competitors)."
Technology Services
3 tips for using PPC as a tech company
Now that you know why PPC is a good idea for your company, you need a plan. Your specific tactics will change depending on what you want your campaign to accomplish and the resulting data you gather. What won't change is the need to follow these steps to achieve success in any SEO campaign.
1. Select the most effective keywords
Beginner PPC marketers often try to use every relevant keyword they can find in their campaigns. But there's a big problem with that — those keywords may make your ads show up all over the place, but they won't be focused enough to actually get you traffic. That's why you should focus your PPC strategy on a few keywords or interests that relate the most to your niche.
2. Implement a bidding strategy
Once you narrow your list of keywords, you'll quickly see which ones work well for you and which ones don't. That means after a while, you should cut the keywords that don't work for you and allocate that budget to other keywords that will.
On top of that, you'll have to pay more for some keywords than others. You decide how much you're going to pay per click, but you still have to bid enough to beat your competitors. That means bidding higher than them, and sometimes you'll have to bid a little higher than you'd like.
3. Measure results
PPC is a fast-moving marketing medium. Search behaviors change over time (along with costs), and another tech company will eventually outbid you for the top position on a particular word or phrase if you're not careful. You can't possibly keep up with all of these changes unless you're regularly tracking and monitoring the results of your PPC strategy.
Track your campaigns every day, so you can be sure you're constantly up-to-date on your data. Watch for sudden changes in metrics like your click-through rate, placement, and costs. If one of them fluctuates suddenly, you probably have a new competitor for a keyword or interest group, and you'll have to adjust your campaign accordingly.
Ready to speak with a strategist now? We're happy to chat! Give us a ring at:
888-601-5359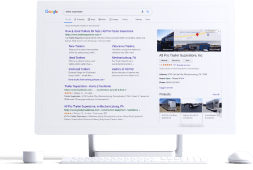 WebFX is an expert PPC agency
At WebFX, we have a talented team of PPC experts who know the best ways to set bids and get traffic to your site. They also know how to use every part of your Google Ads data to improve your PPC campaigns over time, so you see better results as you use it. With such great service, we can help you grow your company in no time.
Contact us today to create a unique PPC strategy for your company!
Earn a 20% greater ROI with WebFX