Successful web developers understand that technology is always evolving. It can be a daunting task to write all the code for a functional website.
But the code you write can also impact a site's ability to show up in search engines. In fact, optimizing a website begins with streamlined, efficient coding.
And that's not all — there are dozens of other factors that play into search engine optimization (SEO) from a development standpoint.
Luckily, understanding a few basics about SEO will go a long way to your website's overall success. Keep reading, and contact us at 888-601-5359 to learn more!
These are real SEO results driven for a WebFX client.
You're next.
Learn More About SEO Services


260%
increase in organic revenue

198%
increase in organic transactions
150%
increase in organic traffic

3872%
increase in sessions from SEO
What does SEO mean for developers?
SEO is a crucial part of any marketing strategy for developers. In its broadest sense, SEO includes the different strategies and methods that people use to increase their website's visibility on Google, Bing, Yahoo!, and other engines.
For developers, it means learning to code pages efficiently.
If you're willing to work with the search engines to have them deliver potential clients to your virtual door, you need to learn the basics of SEO.

Hear What It's Like to Work With WebFX!

"I've trusted WebFX with our SEO and SEM management as I've moved through several companies, each time they've done an outstanding job. Highly recommended (just not to our competitors)."
Technology Services
1. Understand the search process
The specifics behind how search engines operate are closely-guarded secrets, though SEO is dedicated to determining the most likely factors. This also includes understanding how users interact with search engines to discover answers to their questions.
Users begin by entering keywords, and they commonly click on the first few results that show up search engine results pages (SERPs). But if a page takes too long to load, doesn't answer their question, or looks too busy, a user can leave the site right away.
For web developers, that means you have to use efficient code so that your page loads quickly in browsers. It also means your overall design should be conducive to communicating with your target audience, and it should also be simple, yet elegant.
2. Give crawlers access to your pages
This is an important SEO guideline for developers — you have control over the pages that search engines index. If you employ a simple architecture, it will be easy for the crawlers to analyze your pages. You can also modify your robots.txt file to keep certain pages from being indexed by certain engines.
3. Write reader-friendly URLs
For URLs to be effective, they need to be concise, descriptive, and easy to read. Both users and search engines like that quality about page addresses, and you can easily use it to your advantage.
SEO guidelines for developers include a lot of information about writing bot-friendly URLs. Specifically, you can:
Add keywords. Add them to your URLs where they fit naturally. However, don't use too many, and don't make your URL too long — otherwise, it'll appear spammy.
Use a single domain and subdomain. Using a subdomain can come with mixed results, so it's best to sick with a single domain whenever possible.
Use hyphens. Bots prefer hyphens — instead of spaces — to separate words in URLs.
Eliminate unsafe characters. Certain characters like spaces, carats, and tildes can cause bots to stop in their tracks, so avoid them.
4. Know your redirects
Your job often includes moving and shifting content on a website, which is why SEO guidelines for developers include redirects. There are several kinds of redirects, though two are more often used than the other three.
301 redirects. This type is used when you take a page down, move it somewhere else, or guide users to an original page when you remove duplicate content. It also consolidates SEO value on the destination page, so your individual pages aren't competing with one another on search engines, enabling you to rank better. It's also called a "temporary redirect."
302 redirects. This type is used if a page is unavailable or if your site has changed addresses. The pages don't retain or transfer their SEO value, though any previous links you've earned can send visitors to your new website. This kind of redirect is often called a "permanent redirect."
5. Mind your site tags
Tags help search engines and users contextualize your page, so it's wise to understand the requirements of how to use them well.
Title tags and meta description tags are the very first lines of contact between your website and a search engine user. If the tags express relevancy to a user's original query, they'll probably click.
If you use duplicate tags on multiple pages, search engines could completely ignore your pages since there's confusion about which is the intended destination page. This means the user won't even have chance to click on it.
As with URLs, the tags should be concise. They should use keywords, actionable language, and brand mentions to help search engines and users understand what they're going to see before they click on your website.
Independent research from Clutch has named WebFX the
top SEO company

in the United States.

Clutch has personally interviewed more than 250 WebFX clients to discuss their experience partnering with us.

Read More Clutch Reviews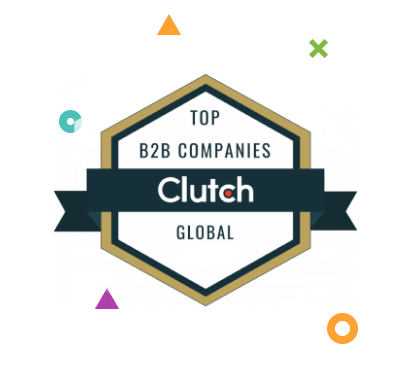 Need help with SEO for developers?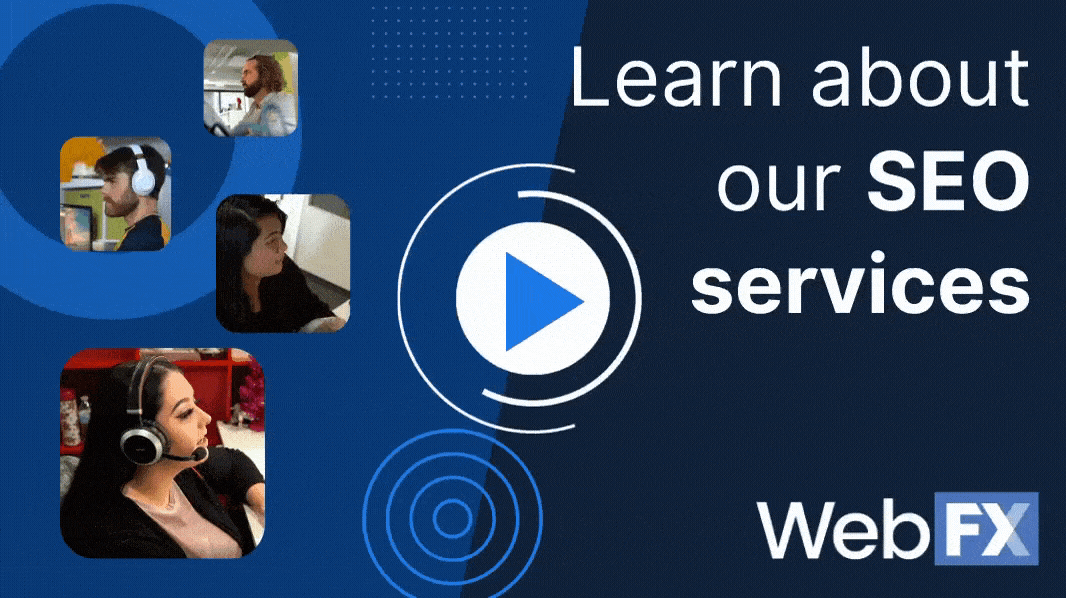 If you're looking for web developers who can create high-quality websites while remembering SEO, we can help. Our award-winning team of developers and designers know how to best optimize websites to make them Google-friendly, helping you to grow your potential customer base and your business. Whether you're a new business or an established presence in your community, we can help distinguish your online presence.
Contact us today to work out an SEO plan that will grow your brand.
Earn a 20% greater ROI with WebFX