Marketing a rehab center online is challenging. You have to know how to reach the people who may need your services, and it's equally important that you address their families and other loved ones, too.
At WebFX, we know rehab centers need to reach new clients to help as many people as possible, but we also understand that each potential client has their own unique needs. That's where marketing automation becomes extremely valuable.
Call 888-601-5359 to speak with a strategist about marketing automation services from WebFX, or keep reading to learn more about the role it plays in rehab center marketing.
Good agencies have more than 50 testimonials.
Great agencies have more than 100 testimonials.
WebFX has over 1000+ glowing client testimonials.
See What Makes Us Stand out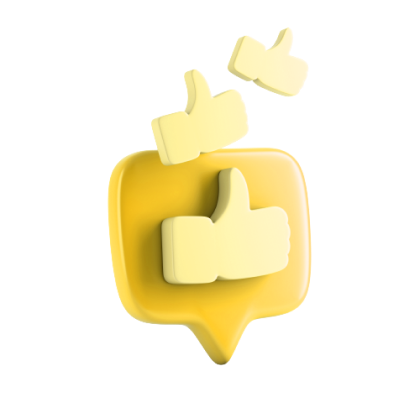 What is marketing automation?
Marketing automation is the process of creating email marketing messages that automatically trigger once someone completes an action on your website.
That action at some point must include a visitor giving you their email address, so they can receive more information from you about rehabilitation, your services, and other similar topics.
For marketing automation to be successful, you need to plan your emails well in advance of when they send.
It's also important to only send certain emails to people, depending on the pages they use to give you their information.
For example, let's say your rehab center has two pages that ask for users' email addresses. The first page is titled "Alcohol Addiction Treatment," and the second page is titled "Narcotics Addiction Treatment."
Clearly, these two pages are for two very different needs. As a rehab center, you need to accommodate both of them.
To do that, you could create two separate sequences of emails. For "Alcohol Addiction Treatment," you could start with an email that talks about the effects and dangers of alcohol addiction. The next email could talk about what someone can do before entering rehab. And the final email could encourage the recipient to contact you to set up a consultation.
For "Narcotics Addiction Treatment," you could use a similar formula based on illicit drugs. You could even get hyper-specific and address different kinds of narcotics, what they do, and how someone can get help for a friend or loved one.
No matter how you choose to approach your marketing, the end goal is the same — getting someone to become a client.
Naturally, that means the emails from your marketing automation process should always include links to your website or phone numbers that someone can call to learn more about your center.
Once you make it easy for website visitors to become your clients, you set the stage to get more clients than ever before.
But you don't have to take it from us — just take a look at these stats on marketing automation.
Hear What It's Like to Work With WebFX!

"WebFX has worked diligently to learn our business and has been successful and continuously upgrading search engine optimization results. Their passion for getting results shows."
Addiction Treatment Center
How rehab centers benefit from marketing automation
Marketing automation yields a 34% increase in sales revenue. So if you take however much revenue you earn right now and increase it by 1/3, that's how much you could earn with marketing automation.
But it's not all about money. As a rehab center, your first goal is to help people. That's where this second stat becomes important.
Companies that use email marketing automation generate twice as many leads as they did before.
So consider how well your rehab center did at attracting new clients last year. Now, double that number. That's how many leads you could earn in the next year with a marketing automation strategy.
It's worth noting that leads don't always become new clients. But still, if you have twice as many leads, you can be sure you'll get at least a few new clients.
And you will get new clients, too. Companies that start using marketing automation see 53% more conversions year over year. So if you take the number of clients you had last year and increase the total by half, that's your potential number of new clients with marketing automation.
Finally, 75% of companies that use marketing automation see ROI in 12 months. That's relatively fast for any form of marketing — even Internet marketing. And it means that you could start tomorrow and expect to see sizable results in just one year.
And, based on the other statistics in this list, that ROI will be pretty significant. If you're earning twice as many leads, 53% more clients, and 34% more revenue, it could have a major impact on your overall success.
How to use marketing automation at your rehab center
To use marketing automation, you have to look at where you're getting most of the leads from your site.
Are most of your leads coming from pages about alcohol? Narcotics? Inhalants? Or another page? Your answer will guide the rest of your marketing automation process.
Now that you know where most of your leads come from, you can pre-write emails about those topics that'll engage the recipient. Emails don't have to be long — in fact, they can be more effective when they get to the point — and they don't have to be showy. Just write a few paragraphs, add a couple images, and link back to your site a few times to catch your lead's attention.
You should repeat this process multiple times to keep yourself in contact with your lead for a long time. The more emails you have, the longer you can contact them.
In addition, your later emails should urge recipients to contact you directly to set up an appointment or consultation. Whether you want them to call you, email you, or show up in person is up to you — but you should give recipients the information they need to do it.
Last, every email you send should include an option for recipients to unsubscribe from future emails. It may seem counter-intuitive, but if a lead no longer wants to hear from you, they're no longer a lead. So rather than sending them information they don't want, you can market to prospects who might become customers.
How to get the most from marketing automation
No email is perfect, but you can optimize your emails to get as many responses as possible.
The most common way to do this is with A/B testing with your preferred software provider. You can test different subject lines, links, and content to see which emails get the most recipients back to your website.
The goal of A/B testing is to discover what trends and patterns you can use in future emails to get more customers in a shorter amount of time. Whether you do that through improving your subject lines, adding calls to action, or making all of your links look like buttons is ultimately up to you.
Eventually, you want to be able to take a lead and turn them into clients with just a couple emails. That way, you can earn more revenue and fill more beds at your rehab center with minimal vacancies.
WebFX is a top-tier automation firm
At WebFX, we've worked in marketing automation for dozens of our clients.
That means we've set up successful email campaigns, personalized landing pages, and other automatic website elements to create an unbeatable user experience for our clients' customers.
We've helped hundreds of clients grow their companies in general, and lots of them use marketing automation for success — especially B2B and ecommerce companies.
Do you want your company to grow?
Earn a 20% greater ROI with WebFX