As patient needs evolve, health care providers must undergo technological and digital transformations to meet these needs and create strong patient-provider relationships. Customer relationship management (CRM) software will help your urgent care center improve internal processes while increasing patient satisfaction.
Keep reading to learn more about what CRM can do for your business! If you're interested in implementing a CRM, see how WebFX can help.
WebFX helps clients in the healthcare industry grow their practices.
"My practice has grown quickly and improved our accessibility to those we serve or hope to serve within our community. WebFX is directly responsible for our growth and the fact that we have more than doubled our revenue in six months."
— Merrimack Valley Psychological Associates
See Case Study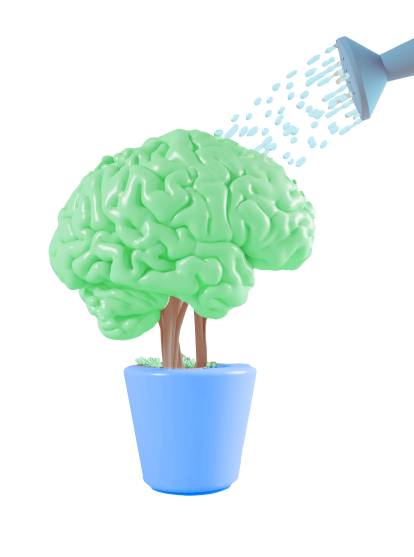 What does a CRM do for healthcare companies?
CRM software helps businesses track customer data, unify internal teams, and save time. For the healthcare industry, a CRM solution allows organizations to offer necessary services while contributing to business growth.
It helps medical providers attract, manage, and retain patients while delivering comprehensive medical care. A CRM can also let organizations manage contacts with other doctors, medical professionals, and referral networks.
CRM programs will streamline billing, internal workflows, and reporting by automating processes and freeing up team members to focus on more vital tasks, like providing care to patients. These programs will also help your organization stay compliant with health care security regulations by keeping data organized, confidential, and secure.
Why do urgent care centers need a CRM?
CRM software will save your urgent care center time and resources, allowing you and your team to focus more on patient needs and less on fixing errors or performing redundant tasks. It allows your organization to be flexible and adjust to your evolving needs.
A CRM will also help you:
Keep track of patient needs
Collect requests and complaints
Reduce errors in billing
Provide sufficient data security
Optimize resource distribution
Ensure accuracy
Stay compliant
Attract new patients
CRM software allows you to provide great experiences for your patients at every touchpoint, helping them receive the type of care they expect and need. CRM provides several benefits for patients:
Easy appointment scheduling
Consistent communication
Personalized care
Convenient and informed customer support
How CRMs benefit urgent care centers
Urgent care centers focus on providing convenient access to healthcare services. CRM software helps centers fulfill their purpose by improving several areas within business structures and communication methods.
Patient management
A CRM program will store all the relevant information you need about your patients, including contact information, insurance, and billing details, appointments, prescriptions, and medical history. Approved individuals can access, edit, and use this information at any time.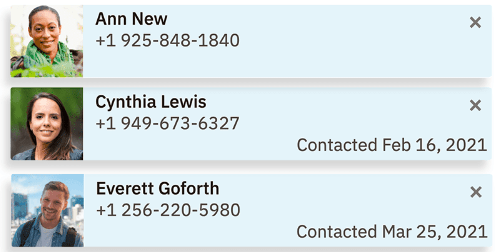 Your urgent care center requires frequent communications with various segments of people, including employers, employees, patients, other medical practices, and more. With CRM software, you can keep your messaging in a centralized location, easily targeting your audience whenever and however you need to.
After patients leave your clinic, they may require follow-up communication about tests, procedures, or lab results. A CRM system allows you to speak with patients through their preferred contact method, from phone calls to text messages. With assistance from CRM, your team can manage targeted post-visit care communication quickly and efficiently.
Document organization
Creating documents such as invoices or certificates is simple and easy with regulations with CRM. You can store documents securely and access them immediately. When you automate record-keeping tasks with digital solutions, you can free your employees to focus on patients while also lowering operational costs.
Collaboration
With a CRM system, departments within your facility can quickly and seamlessly share data, helping teams get the information they need right when they need it. You can communicate in secure and compliant ways to ensure patients receive the care they require.
CRM software will improve workflows within your organization by keeping schedules organized. It can send notifications for events, urgent tasks, training sessions, progress reports, and more to help departments run smoothly and efficiently.
Reporting and analytics
Your CRM program will provide the reports you need to improve the level of care you offer to patients. Dashboards show a clear and comprehensive view of leads, opportunities, and current patients. CRM software will easily compile records for referrals, patient requests or complaints, or internal issues so you can quickly solve concerns and improve your organization's flow.
Sales automation
CRM software will allow your urgent care center to keep track of leads and sales with patients and other companies, tracking information about activities, locations, and prospects. All of your communication will be logged centrally, helping you keep track of leads so you can better grow your business.
A CRM program will also simplify feedback collection, revealing patterns in patient needs, organization performance, and potential issues in lead nurturing.
Logistics
If your urgent care center works with large employers to provide onsite services, CRM software will help you coordinate resource collection and delivery, ensuring the right medical personnel are available with the right equipment. CRM systems will also assist with appointment scheduling and confirmation to keep everything organized and efficient.
Referrals
CRM provides a platform for addressing referrals in a simple and manageable way. The software contains comprehensive data about patients, allowing staff members to make automatic referral appointments. You can safely transfer data between departments and practitioners, ensuring patients get the care they need while protecting their information.
Customer service
Many patients expect understanding, compassionate support when they have a question or a concern. With a CRM system, your representatives can access relevant information and schedules to provide the knowledgeable answers and quality care patients seek.
How to choose the best health care CRM
There are many CRM platforms available for health care organizations to utilize to improve their business structures. You'll want to be sure to select one that offers:
Data security
Privacy regulation compliance
Flexibility
Ease of use
Customization
Cross-platform compatibility
Comprehensive features
Learn more about CRMs for healthcare
Ready to improve your organization with CRM? WebFX can help! As an industry-leading CRM agency, we know how to track digital marketing efforts and organize patient data so you can drive revenue and meet the needs of those you serve.
Contact us online today or call us at 888-601-5359 to learn more.
Earn a 20% greater ROI with WebFX