Pay-for-Performance SEO
Are you looking for ways to cut costs for your top performing keywords in pay-per-click advertising? Then pay-for-performance (PFP) SEO services may be right for you. PFP SEO tactics are for companies that:
Understand the return they would receive from achieving coveted top ranking positions with a pay-for-performance SEO pricing plan
Have experienced fluctuation in search engine rankings for traffic-driving terms that are most valuable to their site conversion metrics
Have experienced significant return on investment for individual keywords they are interested in targeting either in the past or in a pay-per-click campaign
Speak with a Consultant
or call 888-601-5359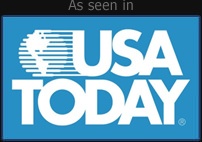 The Value of First Page Search Engine Results Positions (SERPs)
Are you paying top dollar in AdWords for a specific keyword that brings you a significant ROI, but looking to cut costs? Have you made it to the first page and enjoyed the enormous value to this organic placement, but have since been bumped further down, or even to page two?
A pay-for-performance SEO ranking model is for companies that understand the return they will receive from achieving these important ranking positions in organic search results. This model is ideal for companies that are willing to invest in SEO activities to achieve the specific results they desire.
Sometimes called pay-on-performance SEO or pay-per-results SEO, we know how to achieve specific goals for our clients since so many businesses have their sights set on particular objectives. This is where pay-for-performance SEO excels, especially for companies who want to recapture rankings that they may have recently lost. Performance SEO is based on just that — performing well for one or more keywords.
Pay-for-Performance Cost Estimation Tool
WebFX has proven time and time again that we are a pioneer in the Internet marketing industry, and providing pay-for-performance services is no exception to that rule. We already have a history of client satisfaction in pay-for-performance search engine optimization, and we know we can deliver the same results to other businesses. So it's only fitting that we have also developed an innovative tool that provides an estimated quote for targeting your desired keyword or phrase.
Simply type in the term you are looking to target and click "go." You will receive three results. The first is an estimated monthly fee for appearing in the top three positions, 1-3. The second is the monthly fee for a top five position, spots 4 and 5. The final result is the fee for first page positions from 6-10. Once you receive your estimates, all you have to do is decide how much these first page results are worth to you.