Grow Your Business With an SEO Marketing Company Near You
Search "SEO marketing company near me" on Google, and you'll find dozens of agencies offering search engine optimization (SEO) marketing services, including WebFX. With decades of experience, hundreds of satisfied clients, and a reputation for results, WebFX makes finding a nearby SEO agency easy.
Choosing an SEO company near your business still takes time and research, though. You have to review service plans, check prices, and meet with the agency to determine if they're a good fit for your business.
We understand that, which is why we created this page to answer all your questions.
Keep reading to learn more about partnering with the best SEO firm you can find. From reviewing our services to researching our prices, this page provides all the information you, your team, and your company needs to move forward with SEO marketing.
If you'd like to chat with our team directly, contact us online or call us at 888-601-5359!
We foster and form long-term partnerships so that your business has long-term results.
Over 90% of WebFX clients continue partnering with us into year 2 of their campaign.
Hear from Our Happy Customers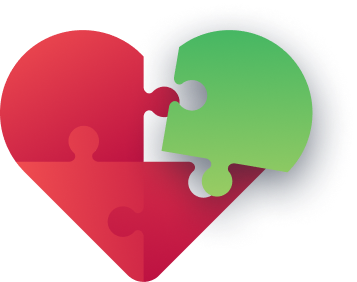 Explore our SEO marketing company's 15+ locations to find one near you
Location — it's vital not only to your team, but also our SEO agency.
You want to collaborate with an experienced and trusted SEO marketing company nearby, and we make that easy at WebFX. With more than 15 satellite offices across the U.S., you can chat with our strategy team in-person, as well as via phone and video.
Our complete list of office locations near you include:
| Our SEO Marketing Company's Locations Near You | |
| --- | --- |
| Washington, D.C. | Raleigh, NC |
| Jacksonville, FL | New York City, NY |
| Orlando, FL | Cleveland, OH |
| Tampa, FL | Columbus, OH |
| Atlanta, GA | Harrisburg, PA |
| Boston, MA | Philadelphia, PA |
| Baltimore, MD | Pittsburgh, PA |
| Detriot, MI | Richmond, VA |
| Minneapolis, MN | Dallas, TX |
| Charlotte, NC | Sydney, Australia |
No matter which location is closest to your business, we've made sure they're easy for you to access. While we maintain 20 local offices for our clients and team members, you'll find our headquarters in Pennsylvania's capital. We invite all our clients to stop by and meet our talented team of more than 200 SEO marketing specialists at our home base in Harrisburg.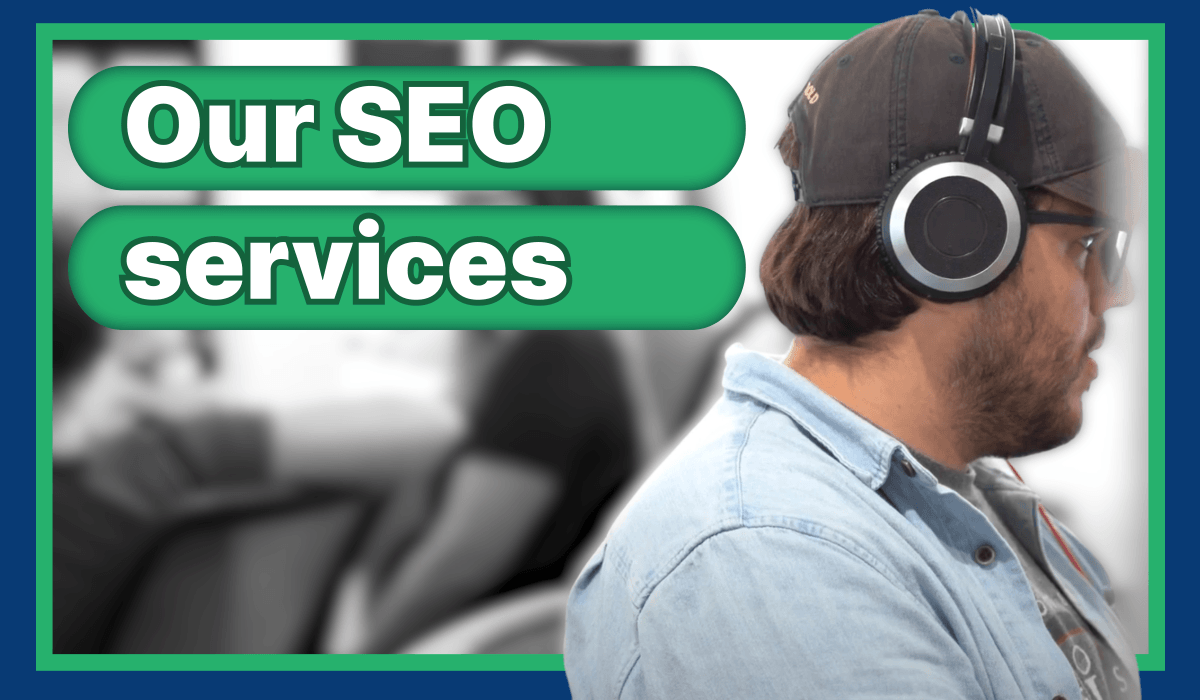 Find the best SEO marketing services near you
Digital marketing strategies like SEO offer an immense return on investment (ROI) for adopters. That's why many companies not only invest in SEO services but also invest in fantastic partner strategies like content marketing, pay-per-click (PPC) advertising, and video marketing.
As a full-service SEO marketing company, we provide your business with access to all the Internet marketing services you need to help your company drive website traffic, leads, and revenue.
Whether you're looking to optimize your website for local search or advertise on social media, we offer the expertise and resources to get it done.
If you're looking for an SEO marketing company near you that does it all, WebFX is it.
As a full-service online marketing agency with a dedicated team of SEOs, designers, copywriters, and developers, we have the skills and resources to provide your business with a complete marketing and advertising solution.
Contact us online or call us at 888-601-5359 to request a custom proposal for your company!
7 reasons businesses like yours choose our SEO marketing company
You can choose from a variety of nearby SEO companies. Why make WebFX your partner?
Companies, from enterprises to small-to-midsized businesses (SMBs), choose our SEO marketing company for a wide variety of reasons. All these reasons, however, relate to our clients' experiences with us and results we're able to drive.
Learn more about the top seven reasons businesses like yours partner with WebFX:
1. CUSTOM STRATEGIES
Any agency can develop a marketing and advertising strategy. However, that doesn't mean the strategy will drive the results you're looking for.
At WebFX, we realize that no two businesses are the same, which is why we offer custom strategies that help your business succeed online. As your dedicated agency, we provide your company with a unique strategy built specifically for your business.
You won't find copy-and-paste approaches at our SEO marketing company because they simply don't work. They deliver the bare minimum (if that) when it comes to results, and that just isn't our style.
We tailor your strategy to your business by:
Learning about your products, services, industry, and brand
Collecting important information about your competition
Asking about your monthly, quarterly, and yearly goals
Chatting with your team about what you want to accomplish with different marketing channels
This personalized approach makes a tremendous difference in your strategy and its results.
Our digital marketing campaigns impact the metrics that improve your bottom line.
See More Results

WebFX has driven the following results for clients:

$3 billion
In client revenue

7.8 million
Leads for our clients

5.2 million
Client phone calls
You can see the difference by looking at our clients' results over the past five years. In that short timeframe, we've helped their businesses earn more than $3,021,182,299 in revenue, more than 7,839,684 leads, and more than 5.2 million phone calls.
2. MEASURABLE RESULTS
The search, "SEO marketing company near me," can deliver pages upon pages of results.
Your team, however, can narrow your options by looking at how those agencies report results to their clients. At WebFX, we measure our success by your success. We look at how our custom strategy helped your business move closer to its goals, like generating more online leads.
Then, we share that data with your team in transparent, easy-to-read monthly reports.
While some agencies may limit your data access, we provide you with complete access to your custom reports.
With our exclusive return-on-investment tracking software, MarketingCloudFX, your team can view campaign data instantly. Plus, you can keep it simple for other team members with no-fuss dashboards that provide critical details, like your marketing strategy's ROI.
This upfront approach builds on our value of being transparent with our clients.
3. ADVANCED AI TECH
Online marketing strategies benefit tremendously from technology.
Not all agencies, however, take advantage of marketing and advertising tech. That isn't the case at WebFX. We've invested more than $2 million into researching and developing our client-exclusive marketing automation suite, MarketingCloudFX.
MarketingCloudFX provides businesses like yours with immense advantages, including:
Access to the machine learning and artificial intelligence power of IBM Watson
Ability to personalize web content based on location, industry, company, and more
Insightful website visit recordings to help improve your site's usability
Accurate cost per lead (CPL) breakdowns, as well as adjusted CPL calculations
All-in-one review dashboard for checking reviews across platforms
Custom lead nurturing triggers to reach and drive more leads
In-depth insights into competitor strategies, organic traffic, and more
Deep learning predictions on a piece of content's value and potential performance
Phone call tracking and transcription in real time
Transparent lead management reporting for website-generated leads
And more
MarketingCloudFX also integrates with more than 10 other platforms, including:
Amazon Seller Central
Salesforce
Marketo
Shopify
No matter what service you select from our SEO marketing company, your team can use and access MarketingCloudFX. This software suite provides your business with an immense advantage against competitors by offering actionable data, insightful reports, and more.
With MarketingCloudFX's features, we can create data-backed strategies for your business.
4. TRANSPARENT PRICING
Like our reporting, we take an open approach to pricing.
While many agencies will require your business to contact them for a quote, we publish our prices online. We even offer pricing calculators, like for our web design services, to make it easy and fast for your team to get pricing information.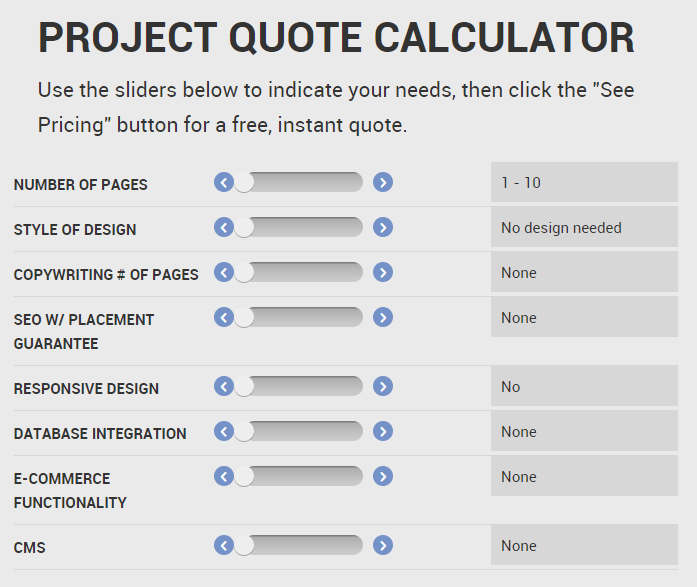 We understand that you're busy and likely comparing various nearby SEO agencies, so we share our prices.
Even if your company requires a custom quote, like for an advanced enterprise-level SEO plan, we provide a transparent breakdown of the various costs. With this kind of summary, it's hassle-free for your team to compare and find an agency.
With WebFX, you also don't have to worry about hidden fees or surprise charges.
5. FULL-SERVICE AGENCY
Managing a marketing and advertising campaign in-house requires time, resources, and dedication. While outsourcing your marketing and advertising efforts takes a significant amount of work off your schedule, it can cause problems when working with multiple agencies.
As an example, some businesses will partner with one company for SEO and another for PPC.
With WebFX as your partner, your team can outsource your marketing and advertising to a single agency. This takes away the stress and frustrations that can come with disconnected outsourcing.
Instead of coordinating with multiple teams and companies (and trying to get their strategies on the same path), you're working with a single agency and team. We know your business, we know your goals, and we know your communication preferences.
For you and your business, it's a win-win situation.
Plus, you get to work with an SEO agency in your area.
6. DEDICATED ACCOUNT MANAGERS
A dedicated account manager or consistent point-of-contact is critical in digital marketing.
Even if you're working with an SEO agency near you, not having a dedicated account manager can make overseeing your campaign and strategy difficult. You may leave voicemails with no answer, for example, or send emails that go unread for weeks or even months.
This kind of situation can leave your team frustrated and your business exasperated.

With WebFX, you don't have to worry about this scenario. We provide you with a dedicated account manager that answers your emails, returns your calls, and takes the time to get to know your team and company.
Unlike other SEO marketing companies in the area, we see ourselves as an extension of your business.
That kind of perspective can make all the difference in your campaign. Understanding your goals, as well as investing ourselves in your success, allows us to drive the results your company and your team want to see.
7. INDUSTRY-LEADING RECOMMENDATION SCORE
Our strategies, technology, transparency, and team make us one of the best SEO marketing companies in the industry. That's why our client recommendation score exceeds the industry average by almost 500 percent.
Browse our reviews on sites like Clutch or read our 1,020 testimonials, and you can see that WebFX is a one-of-a-kind digital marketing agency. We value our clients and want to see their businesses succeed, and you can see that in the results we drive.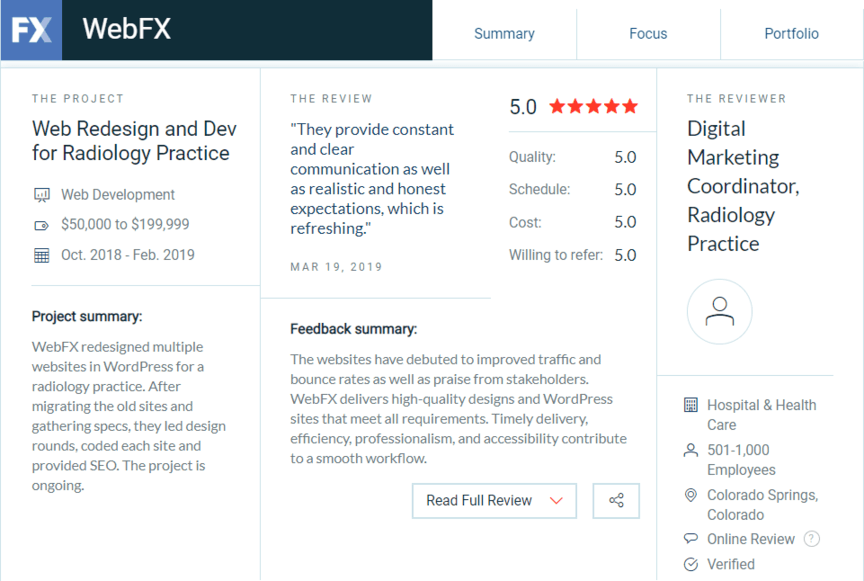 Our dedication to our clients is also why our client retention rate exceeds 90 percent.
If you think WebFX is an excellent fit for your business and its marketing needs, contact us online today!
FAQs about finding SEO agencies near you
Do you have questions about finding SEO agencies near you? Browse these FAQs!
How do I find a nearby SEO marketing company?
You can compile a list of nearby SEO marketing companies a few ways, including:
Search on Google or Bing for "nearby SEO companies" or "SEO marketing company near me"
Ask professionals in your network for local marketing agency recommendations
Browse trusted sites like UpCity by service and location to find a nearby agency
Based on your research, you can create a list of potential SEO marketing companies.
You and your team can review the list, check the agency's background, specializations, reviews, and more to determine if they're worth contacting. In most cases, your business will need to contact each agency for pricing because many won't publish their prices online like WebFX.
What services do SEO marketing companies offer?
SEO marketing companies can provide a range of services.
All of these agencies offer services aimed at helping your business grow through search. In addition to standard SEO services, SEO companies may offer some specialized SEO services, like:
Depending on the company, their service selection may feature some additional marketing services, like:
While many SEO marketing agencies specialize in SEO, they often function as full-service agencies. A full-service agency, like WebFX, can provide an all-in-one solution to advertising and marketing your business online.
If you want to partner with a full-service agency, versus an SEO agency, research their experience.
You don't want to sign with an agency that doesn't have the experience, team members, or resources to manage a full-fledged marketing and advertising campaign. If you do, it can hurt your campaigns' performance and waste your marketing and advertising budget.

You can look into an agency's background by reviewing their portfolio, reviews, and testimonials.
In most cases, full-service companies will have dedicated teams for each specialized area.
WebFX, for example, features the following teams:
Design
Development
Internet marketing
Outreach
Social
Copywriting
With our expansive group of more than 200 members, we can provide the services and solutions your business needs. Plus, we can deliver a top-notch strategy due to our team's expertise. These factors impact your client experience, as well as ROI directly.
What does an SEO marketing company do?
An SEO marketing company (whether near you or halfway across the globe) aims to improve your visibility in search engines like Google or Bing. Higher visibility in search results can help your site receive more traffic, process more transactions, and gain more leads.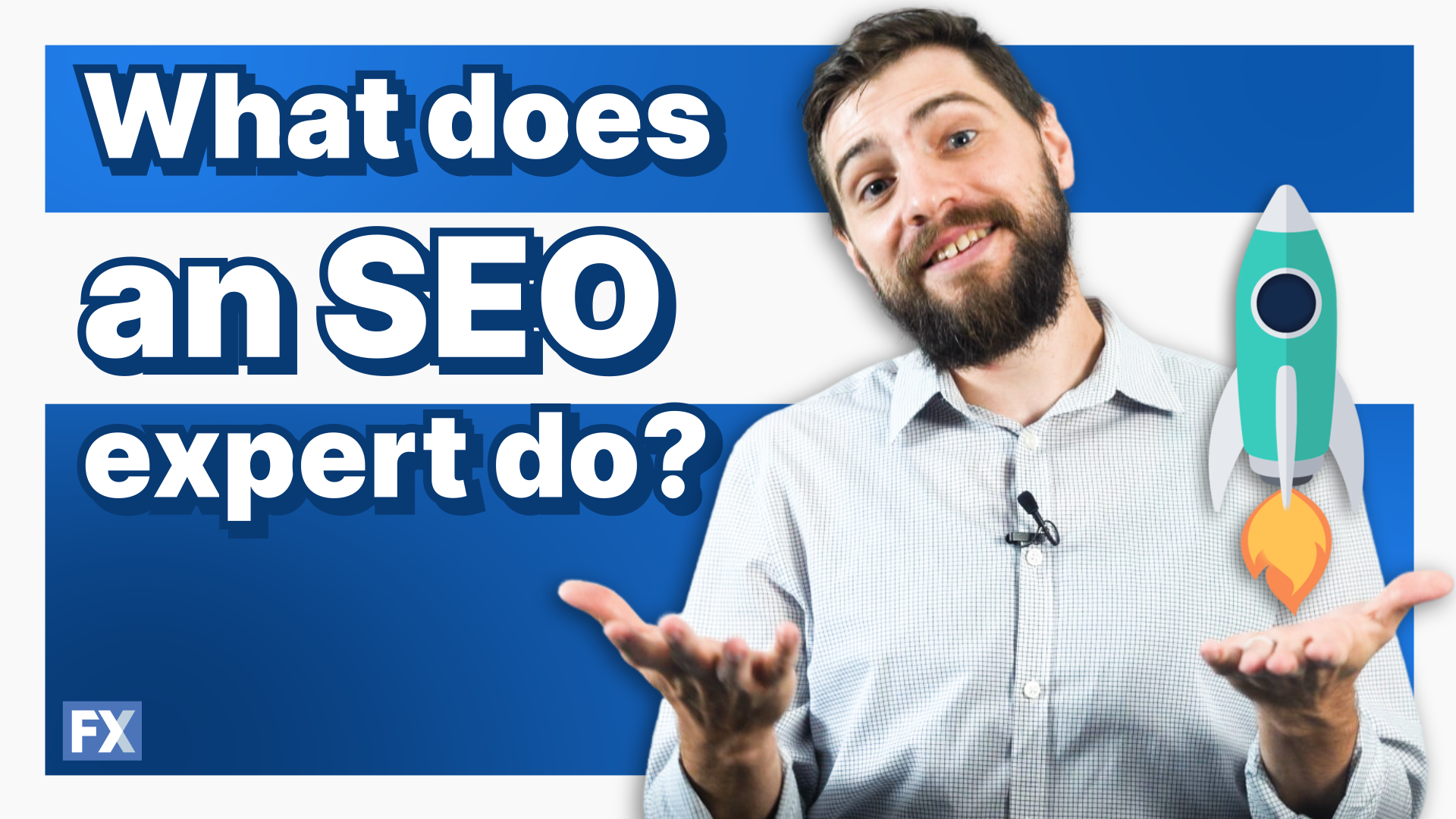 Depending on the agency, their responsibilities may go beyond increased search visibility.
They may focus on improving your overall online visibility, for instance, with strategies like social media, paid advertising, and content marketing.
In most cases, however, SEO will influence and support those strategies. Content marketing, for example, partners extremely well with SEO — and SEO actually relies on great content to be successful.
As you research and contact nearby SEO agencies, remember to ask these important questions:
What are they going to do for your company?
How are they going to help or support your team?
What information will they provide to your team?
What resources will your business need to provide?
How much time will your team need to set aside each month to check-in with the agency?
These questions help your business resolve some critical points when finding an SEO marketing company. They also help you learn more about an agency and their client experience. Plus, you get answers to questions that company decision-makers or team members will often ask.
How much do SEO marketing companies cost?
The cost of SEO marketing companies varies substantially. On average, however, businesses will spend $2500 to $12,000 per month on a digital marketing strategy. For an SEO-only approach, companies invest around $1500 to $5000 per month.
A few factors influence your SEO, as well as overall marketing costs, including:
Your number of services
Your strategy's aggressiveness
Your agency's experience
Your company's deadline, like for a website redesign
For the most accurate pricing information, request a custom quote. Before you ask for a quote, though, research the agency. Check their reviews, portfolio, and service plans to see if they're a potential match for your business.
You don't want to waste time contacting agencies that don't meet your company's requirements.
How do I hire an SEO marketing company?
Hiring an SEO marketing company can take weeks or even months.
Taking your time to research and hire the best agency, however, can save your business money. It can also prevent headaches and frustrations, as many SEO marketing companies will require a three- to six-month commitment for certain services, like SEO.
SEO generally requires this kind of commitment because it takes a few months to show results.
For the best results hiring your SEO marketing company, follow these steps:
Compile a list of SEO agencies near you
Narrow your list by looking at each agency's reviews, portfolio, services, and pricing
Contact your top agencies to request a quote, ask questions, and set up a meeting
Meet with each agency to review their proposal and see how they get along with your team
Choose your agency
If you ever feel pressured by an SEO marketing company to hire them, like when meeting them for the first time, rethink their placement on your list of agencies. Working with someone that pushes or bullies its clients can cause problems down the road.
Overall, you want to partner with an SEO marketing company near you that:
Treats your team with respect
Shows interest and curiosity about your business, products or services, and goals
Provides valuable ideas and suggestions specific to your industry and company
Offers upfront pricing, with zero hidden fees or charges
Features a substantial number of reviews or testimonials, as well as a portfolio
When you choose an agency that makes your team feel comfortable and confident, you will often find yourself working with a trusted and respected SEO marketing company, like WebFX, that will help your business accomplish its goals and achieve results.
Partner with the best SEO marketing company near you
With some of the top SEO specialists, plus industry-leading tech, WebFX is one of the best SEO marketing companies near you. Our experience, as well as dedication to our clients and their businesses, makes us a trusted partner to organizations from a range of industries.
Let us help your business grow not only its revenue but also its operations with a custom strategy.
Contact us online or call us at 888-601-5359 to learn how our award-winning team can help!