SEO Tips for Mobile-Friendly Websites
An increasing amount of your customers are researching, buying, and talking about products on their smartphones and tablets. If your website isn't equipped to let them do these things on their favorite devices, you'll have a harder time attracting the customers—and revenues—you want.
Sales of smartphones and mobile devices are now surpassing sales of laptops and desktops. If you want users to continue finding your site and becoming customers, you need to keep up with this shift.
Call 888-601-5359 to speak with a strategist about SEO services from WebFX, or keep reading to learn more about how you can improve your rankings in search results on all the devices your potential customers are using.
Independent research from Clutch has named WebFX the
top SEO company

in the United States.

Clutch has personally interviewed more than 250 WebFX clients to discuss their experience partnering with us.

Read More Clutch Reviews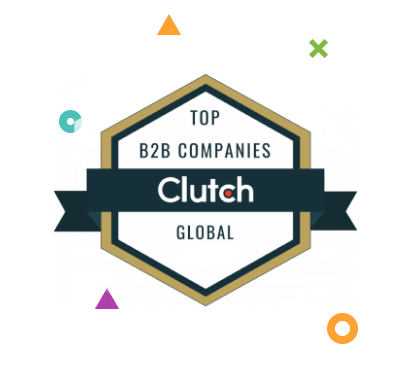 Why is SEO for mobile sites so important?
In 2014, the number of mobile device users exceeded the number of desktop users for the first time ever, and 80% of Internet users now own a smartphone. To reach these people, your site has to be easy to use—and easy to find—on mobile devices.
Is SEO different for mobile sites?
The basic guidelines of SEO for mobile devices are the same as the SEO you've (hopefully) already done for the desktop version of your site. Your pages need keywords, relevant content, and SEO-friendly URLs to rank higher and have more visits. However, your website may appear very differently on mobile devices than desktops or laptops.
Smartphone and tablet screens are generally a lot smaller than regular computer screens. As a result, page content can get distorted. In order to deal with this, you have two options: create an entirely separate site for mobile, or create a website with responsive design. While both are possible, Google recommends responsive design—and so do we.
What is responsive design?
Responsive web design means creating a site that adapts to every screen size and orientation. Whether users browse on a computer, smartphone, tablet, or any other device, the experience will be exactly the same.
With responsive design, you don't need to worry about doing SEO for your mobile site, because mobile users will be able to access your site just like any other visitor.
While optimizing for where users are, SEO for responsive websites should also take user experience into account. While you may think that users being able to find your site is the only important part of SEO, their reaction once they arrive is equally important. If your site is difficult to read or use, visitors on mobile will immediately leave, or "bounce." A high bounce rate is a negative signal to search engines, meaning that it could damage your chances of ranking well.
How can you do SEO for a responsive website?
In order to accommodate the shift towards mobile, Google announced early in 2015 that mobile-friendliness is now a ranking factor in their algorithm. This means that simply having a responsive design will help your SEO—and chances of ranking well.
But what else can you do? After you've developed a responsive site, here are some steps you should take:
Test your site on mobile devices
Even with responsive website design, you can't be sure every element of your site will work properly on every device. Test your site on mobile devices before launch. Make sure photos and videos load properly, links go to the right page, and the entire site works as it should. If your site doesn't work, users won't come back and your rankings will take a hit.
Optimize for local search
Most mobile users are looking for nearby products and services, where nearby could mean close to home or near their favorite vacation spot. Put more effort into local SEO when optimizing your mobile site. Add more location-based keywords and links to your site to Google Places and other local directories.
Use long-tail keywords
Much like desktop users, mobile users often search for detailed phrases instead of just single keywords. This is a good thing, as it allows you to attract a more targeted audience.
Do some keyword research and find out what long-tail keywords your potential audience is searching for, then include them in various elements on your site. Don't forget to add location-based text—when someone is asking where to find something, that usually translates to where to find it in their towns and neighborhoods.
Enable social sharing
Add share buttons to photos, content and other areas of your mobile site. Although shares don't have a direct impact on SEO, they serve as a kind of endorsement from your customers to their friends. If their friends and followers on Facebook, Twitter, and other social networks see that they've shared a link to your site, they may very well decide to follow it and become a customer.
As more Internet users rely on devices other than computers to find the information they need, you need to adapt your site to be accessible on those devices. And although your priority should always be providing a great user experience, it's important to do SEO as well—so that they'll actually find you.
If you need help creating a responsive site, or adapting your current site to be accessible to users on all devices, feel free to contact us! Our team is well-versed in responsive design, and is more than happy to help you.
How Is Your Website's SEO?
Use our free tool to get your score calculated in under 60 seconds.