Magento SEO: How to Optimize Like a Magento SEO Expert
As an ecommerce company, you want a Magento website. Its flexibility, as well as usability, provides businesses with the means to reduce their costs and expedite growth. In fact — according to Magento — companies that invest in the platform grow three times faster.
To maximize the success of your Magento website, however, you need to optimize it. That's where search engine optimization (SEO), which improves your online visibility to search engines and consumers, comes into use.
How do you optimize your website for Magento SEO, though? With this handy run-through. Keep reading to get started or skip ahead and contact our team of Magento SEO experts at 888-601-5359 for a free quote.
What is Magento?
Before discussing the steps of optimizing your Magento website for SEO, let's define Magento. An Adobe product, Magento is a powerful e-commerce software with more than a quarter of a million users.
Magento differs from other content management systems (CMS') because it's an open-source technology that's capable of growing with a company. As a result, there's an extensive number of developers creating add-ons to its already enormous list of features.
For example, if you have a custom request for your online sales, chances are there's an add-on that can meet your unique needs. If that extension doesn't exist, a trusted developer can create it for you, emphasizing the flexibility of Magento.
The versatility of Magento also extends to the content, look, and functionality of your website.
We don't want to tell you about the work we do, we want to SHOW you.
View Our Portfolio

We've built over
Websites
in a variety of industries.
What is Magento SEO?
If you're familiar with Magento, but not SEO, this section is for you. The focus of SEO is simple — improve your online visibility to users and search engines, resulting in increased revenue and business growth.
What is SEO, though?
It's an umbrella of strategies, from keyword research to content creation, which improve your ranking in search results. The idea is that when users search for a keyword that one of your webpages targets, such as, "dual zone wine refrigerator," your website appears at the top of search results.
With Magento SEO, you're optimizing your website with those strategies. Since Magento is a bit different than other websites, such as Drupal or Joomla, it requires additional steps to ensure optimization.
How to Optimize Your Website Like a Magento SEO Expert
Learn how to optimize your website like a Magento SEO expert with the seven following steps:
1. Audit yoru website
Before you begin researching keywords, improving page speeds, or revamping product categories, look at the current condition of your website. In some cases, your website may already have an excellent categorization strategy or impressive page speed. That's why you want to audit your website's SEO.
A comprehensive audit lets you build a smart plan for improvement, so focus on reviewing these areas:
Domain: It's critical that Google, as well as other search engines, only crawl and index the www or non-www version of your website — this check also applies to the HTTP or HTTPS version of your website. Otherwise, search engines will index multiple versions of your site. Fix these potential errors by entering your System, followed by Configuration and Web settings.
Structured data: Another factor you want to assess is your website's use of structured data, which can include product reviews, social media links, and product listings. This data provides search engines with more information, which they can provide to users. Check the status of your structured data with Google's free testing tool.
Duplicate content: When it comes to Magento SEO, duplicate content is one of the most frequent problems. Updating your domain settings fixes one part of this issue. Resolve it completely by enabling a canonical link meta tag for categories, as well as modifying your Google Webmaster settings for URL parameters.
Sitemap: To maximize the technical side of your SEO strategy, you want to include an XML sitemap. Crawlers reference this sitemap when exploring your website, which ensures they find all your webpages. This problem is often an easy fix, as Magento includes a tool for generating an XML sitemap, which you can submit to Google.
Title tags: An essential part of your Magento SEO checklist is reviewing the title tags of your webpages. These appear in search results and encourage users to click on your website. You want unique, yet concise title tags that tell users what your webpage is about. Depending on your number of product pages, this issue can take some time to remedy.
Meta descriptions: In coordination with your title tags, you also want to review your meta descriptions. While they appear in search results, they don't influence your ranking. They do, however, provide users with additional information about your webpage or product so make them original and persuasive.
Page speed: A slow page is one of the fastest ways to deter users from your website. That's why you want to check the speed of your webpages, which you can do through Google's PageSpeed Insights While the average load time for ecommerce websites is 10 seconds, you want a better speed than that as most users expect a website to load in three seconds or less.
A website audit generates a lot of information. Create a document for compiling your results and notes. You can use a Google Sheet, as well as an Excel document, to keep track of your progress and your to-do tasks.
2. Research your keywords
A core step of Magento SEO is keyword research. By investing the time in keyword research, you can optimize your product pages to drive valuable traffic from shoppers looking to purchase your product, whether it's clothing, furniture, or another item.
Improve your keyword research results — as well as the time required — with the following tools:
Use these online tools, and you can find information on the search volume, competition, and cost-per-click (CPC) of keywords fast. Some, like Ubersuggest, will also share the number of results for that keyword and give you the option to export them to a CSV file.
If you're unsure about where to start your keyword research, look to your target audience. Depending on your market, your audience may have an active community on Reddit or may post questions related to your product on Quora.
3. Investigate your competitors
The next step to becoming an expert in Magento SEO focuses on assessing your competitors. Create a list of competitor websites and analyze their product pages. What keywords are they targeting, and what websites are directing shoppers to them?
While you want to create an original and unique SEO strategy for your Magento website, it's important that you monitor the performance of your competitors. Their decisions can also influence yours, such as targeting a certain keyword or revamping a homepage layout.
4. Revamp your product categories
With your competitor analysis, keyword research, and website audit complete, you can start revising your product categories, which is a crucial step in Magento SEO. They're valuable to users, as well as search engines, so you want to dedicate some time to revitalize them.
Focus on the following areas when optimizing your product pages:
Name: Create a product category name that's descriptive and concise. If you're selling different work shoes, for example, you may create categories for construction boots, military boots, or fire and safety boots.
Description: Write a product description that's informative and helpful. Include the keywords you're targeting for that product category too. Make sure, however, that you avoid keyword stuffing your product category description.
Title tag: Develop a title tag that's 60 characters or less. It should feature your primary keyword near the beginning too. Depending on your Magento settings, your title tag may also include your brand name at the end.
Meta description: Brainstorm a meta description that's 160 characters or less. It should also offer value to users and encourage them to click on your website. Include the keyword you're targeting in your meta description, and it'll appear bold in the search results, which is a bonus.
In some instances, you may revamp the structure of your website by including category pages, as well as sub-category pages. These can provide search engines and users more information about your products, but you should only use sub-category pages if they make sense.
5. Revise your product pages
Depending on your past investment in SEO, you may edit a few older pages or revamp an entire product line-up. No matter the scope of your project, create a plan or calendar for optimizing your product pages to streamline your time.
Improve your product pages with the following steps:
Choose a descriptive product name: Like your product category, you want to create a product name that's helpful for your users — tell them what your product is and include your keyword. Brainstorm a few options to create a product name that entices users.
Write a unique product description: Next, focus on your full and short product description. You want to write descriptions that are unique, relevant, and informative. For your full description, provide as much detail as possible — your short description should highlight the key features.
Create a compelling title tag and meta description: For your product title tag and meta description, follow the same standards for product category pages. Include your keyword and provide users with compelling calls-to-action (CTA) that encourages them to click.
Develop a concise URL: The URL of your product pages should contain several pieces of information, including the product name, manufacturer, and model number. In some cases, this can lead to a long URL, but it's often the best practice for Magento SEO.
Add a compilation of high-quality media: It's essential to include images on your product pages — it's even better to add images and video. They provide users with perspective, as they highlight your product's features, uses, and size.
Include a series of shopper reviews: A review serves as a powerful trust signal to users, which is why you want to incorporate shopper reviews onto your product pages. Make sure, however, that the reviews are for that product, versus all your products.
Incorporate social media buttons: Depending on your target audience, social media buttons can offer value to your website. They can encourage users to share their most recent purchase, as well as your company, with their followers. Include these buttons on your product pages.
As your Magento SEO strategy drives results, you may notice several products run out of stock. If this happens, don't remove the page from your website. Instead, update the page with a notification about the product's status and direct users to similar products.
6. Optimize for page speed
It's critical to optimize the speed of your website — maintaining a website that loads in five seconds can lead to 70 percent longer user sessions, as well as a 35 percent decrease in your bounce rate. Even better, improving your website by a single second can increase conversions by seven percent.
How can you optimize your website, though? With the following measures:
Compress product images: Before you upload images to your website, compress them with a tool like io. It'll reduce the file size, but without creating a blurry image that leaves users unimpressed.
Use Lazy Load: One of many extensions for Magento, Lazy Load, delays the loading of your images to optimize the user experience. Instead of loading all your images at once, it loads them as users scroll down the page. It also ensures search engines can crawl and index these images.
Enable flat catalog: In your website settings, enable flat catalog, which merges product data into one table versus multiple tables. This action improves loading times, as well as makes your data management more efficient.
Use full page caching: Another way to improve your page speed is with caching, which you can access in your admin settings. A cache is a reference for your website — instead of sending a query to your server, which takes more time, it refers to the most recent cache of your website.
Minimize extensions: While Magento offers a variety of extensions, it's worth keeping them to a minimum. If you have a lot of extensions, they can decrease your website speed and your user experience. Review your extensions with your team and see which ones you need.
Before you start improving your website's speed, make sure to test the initial speed of your webpages in PageSpeed Insights. The result can serve as a benchmark for measuring your success in page speed optimization. If you're looking for more information about page speed optimization, this guide explains in detail how to configure your Magento store to improve page speed.
7. Add your Google Analytics code
To monitor the results of your Magento SEO strategy, you need to add your tracking code from Google Analytics to your website. Access your tracking code from your Google Analytics account and then add it to your Magento website with the following steps:
Go to System
Click Configuration
Select Google API
Choose "Yes" for Enable
Enter tracking code for Account Number
If you're looking for additional analytic data from your website, you can look for an extension on the marketplace that meets your needs. You may also consider partnering with a company that specializes in Magento website development to build a custom extension.
Once you add your Google Analytics tracking code, start monitoring the performance of your website and webpages on a routine basis. The data from your code can help you make further improvements to your Magento SEO strategy.
Need a Magento SEO expert for your website?
For many businesses, it requires a development team and marketing team to maintain a Magento website. That's why small and mid-sized businesses will partner with an agency that specializes in Magento SEO.
With an expert in Magento SEO managing your website, your team can focus on providing the signature service and products that set your business apart from your competitors. That maximizes the time of your team, as well as the results of your SEO strategy.
If you're considering partnering with a company that specializes in Magento SEO, we've compiled a few helpful resources for you to review. From the average price of a Magento website and SEO project to the features of a trusted agency for Magento.
How much will a Magento SEO and site project cost?
To develop a preliminary budget for your project, please use the calculator below. Then contact us online or give us a call at 888-601-5359 to learn more about how our Magento SEO services can increase your sales and grow your business.
What should you look for in a Magento SEO expert?
With an estimate for the cost of your Magento SEO, you can start looking at companies that specialize in Magento SEO. When comparing your options, it's important to look at several factors that set agencies — and their services — apart.
A few features to pay attention to include:
Experience
The experience of a Magento SEO expert matters. You want an agency that brings years of experience to the platform, as well as a passion for Magento. That translates to partnering with an individual that understands how to optimize your success.
At WebFX, we have more than 25 years of experience in search engine optimization. That's why we've driven more than $3 billion in revenue for our clients in the past five years.
With our experience, as well as transparent results, you can trust you're with the right company.
Results
The results matter in digital marketing, which is why your Magento SEO should deliver real results to your company. You want more than traffic to your website — you want improved sales, increased product chatter, and a raised revenue.
That's why we've designed our Magento SEO product to result in the highest number of conversions.
Magento itself supports a large number of industry standard practices that have been proven to work. From one-page checkouts to easy re-orders for account holders to sales without sign-ins, our Magento SEO solution is based on what works.
But more than that, at WebFX, we go beyond what works. In fact, we obsess over the details.
Our specialists know the psychology behind online sales. We know that the size, shape, color, and placement of a button can mean the difference between an abandoned shopping cart and a purchase.
That's why our SEO experts will continue tweaking your site for optimal sales. Magento itself makes this easy by supporting A/B testing, as well as a variety of other functions and features that make optimization a breeze. With our knowledge and experience, SEO for Magento is a cinch.
Check out our more than 1020 testimonials and our extensive portfolio to get an idea of the type of success, as well as partnership, that you can enjoy when you choose WebFX as your marketing partner for Magento SEO.
Strategy
When you're searching for a Magento SEO expert, you want a team that's innovative and up-to-date on the industry. That leads to a strategy tailored to current standards, which results in bigger results for your company and a return on your investment.
What sets WebFX, a leading Magento SEO company, apart from the rest?
The Internet marketing we put behind your site to catapult it to success. Magento is designed with features to make it as enticing to search engines as it is to your customers, optimizing your site is easy. But we don't stop there!
We use our innovative and hard-hitting strategies to create a comprehensive marketing solution.
Your site won't just show up in top search engine results. Your site will get buzzed about on social media outlets, talked about in blogs, and clicked on through pay-per-click ads. Our varied approaches and Magento SEO services can help make your website noticeable, visible, and popular online.
It's exactly this comprehensive marketing solution that's earned WebFX the title of top SEO agency.
Independent research from Clutch has named WebFX the
top SEO company

in the United States.

Clutch has personally interviewed more than 250 WebFX clients to discuss their experience partnering with us.

Read More Clutch Reviews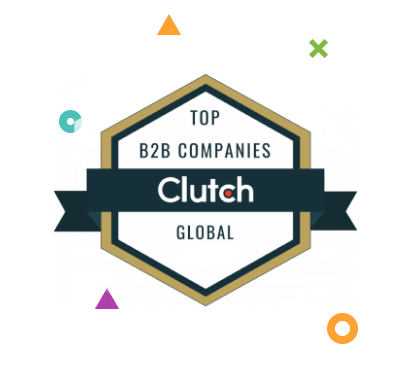 Ready to partner with the leading Magento SEO expert?
WebFX is the right choice for you, whether you're looking for SEO solutions from a long-term online marketing partner or a web development firm that creates ecommerce websites backed by Magento and designed for success.
To start using SEO for Magento, call or contact us online today for a free, no-obligation quote.
How Is Your Website's SEO?
Use our free tool to get your score calculated in under 60 seconds.