SEO Packages: Capture More Traffic & Revenue From Search
Say goodbye to the work of search engine optimization and hello to the revenue with WebFX's custom SEO packages. Unlock a do-it-for-me solution with search engine optimization packages that include off-page, on-page, and technical SEO — plus access to revenue-driving insights from MarketingCloudFX. Start customizing your SEO package by requesting a proposal today!
Grow your online revenue with WebFX's SEO packages
Explore our pre-built SEO packages for driving more revenue online.
Looking to customize your SEO plan? Contact us online today to speak with a strategist!
Silver Plan
$2,500 / month
150 keyphrases optimized

30 pages optimized

6 content, outreach, UX, or CRO assets per quarter

8 custom dashboards

Phone call, lead, and revenue tracking dashboard
200 keyphrases optimized

40 pages optimized

12 content, outreach, UX, or CRO assets per quarter

8 custom dashboards

Phone call, lead, and revenue tracking dashboard
Diamond Plan
$8,000 / month
300 keyphrases optimized

60 pages optimized

24 content, outreach, UX, or CRO assets per quarter

10 custom dashboards

Phone call, lead, and revenue tracking dashboard
Capture more revenue from search with a pre-built or custom SEO package
SEO packages from WebFX help your business drive:
Traffic
Brand awareness
Leads
Revenue
Marketing ROI
That's because we provide custom SEO packages — tailored to your business, industry, and goals — and deliver a winning combination of talent and tech.
Just in the past five years, our clients have generated more than $3 billion in revenue through our custom plans, award-winning team, and advanced marketing tech.
Start driving revenue with WebFX's SEO packages for small-to-midsized businesses by requesting a proposal today!
WebFX has been, far and away, the best experience I've ever had with SEO. Their staff is attentive, knowledgeable and really stay on top of an ever-changing landscape. I couldn't be more pleased with my experience.
Founder
FOOTWEAR COMPANY
View plans & pricing for WebFX's SEO packages
While WebFX offers pre-built SEO packages, we customize your package to your business. From your goals and industry to your website and competitors, we use this information to design an SEO strategy exclusive to your business.
National SEO Packages Ecommerce SEO Packages Local SEO Packages Enterprise SEO Packages
Features
Silver
Gold
Platinum
Diamond
Enterprise
Number of keyphrases optimized (Keyphrases with less than 1M results)
Up to 150
Up to 200
Up to 250
Up to 300
Custom
Pages Optimized
Up to 30
Up to 40
Up to 50
Up to 60
Custom
Technical Website Analysis & Opportunity Report
Custom
Keyword research & selection
Custom
Keyword mapping to target pages
Custom
Title Tags & Meta descriptions
Custom
Robots.txt optimization
Custom
XML sitemap creation & submission
Custom
Quarterly Earned Media Content Assets – Content, Linkbuilding, Consulting, or CRO Assets
6 Content, Outreach, UX, or CRO Assets
12 Content, Outreach, UX, or CRO Assets
15 Content, Outreach, UX, or CRO Assets
24 Content, Outreach, UX, or CRO Assets
Custom
Google Business Profile optimization (if needed)
Custom
Information architecture audit
Custom
Canonicalization analysis
Custom
Initial external link analysis and disavow
Custom
Link redirect audit
Custom
Internal linking restructuring & optimization
Custom
Duplicate content analysis
Custom
Header Tags Optimized (Ex. H1s)
Custom
Setup of website sitemap
Custom
Image optimization
Custom
Custom 404 error page setup and optimization
Custom
Schema Implementation (JSON-LD)
Custom
Google Analytics setup w/ conversion tracking
Custom
Google Analytics traffic analysis
Custom
Google Data Studio Reporting Dashboard Setup
8 dashboards
8 dashboards
10 dashboards
10 dashboards
Custom
Initial visitor profile report
Custom
Ongoing quarterly keyword ranking reporting
Custom
Ongoing monthly traffic, goal & CPL reporting
Custom
Ongoing user experience reporting (bounce rate, device category, etc.)
Custom
Ongoing quarterly competitor conquest reports
Custom
Keyword rank checker access with weekly updates (if requested)
Custom
Ability to check location data accuracy across 40+ local directories
Custom
A/B Testing of SERP title & description to improve clickthrough
Custom
Notification of new reviews (major review platforms)
Custom
CalltrackerFX access
Learn more
Leverages

Leverages

Leverages

Leverages

Custom
Analyze your leads to project the # of leads competitors receive on a monthly basis
Custom
Predict your and your competitors' market share on a monthly basis
Custom
Competitor intelligence login to view competitor data
Custom
LeadManagerFX access
Learn more
Leverages

Leverages

Leverages

Leverages

Custom
CompanyTrackerFX access
Learn more
Leverages

Leverages

Leverages

Leverages

Custom
ContentAnalyticsFX access
Learn more
Leverages

Leverages

Leverages

Leverages

Custom
Dedicated Internet Marketer
Custom
Online Project Management Platform
Custom
450+ SMEs behind campaign driving results
Custom
Website conversion analysis implementation
Custom
Custom
Custom
Custom
Custom
Initial campaign investment:(Two month duration)
$7,750
$12,750
$15,750
$18,750
Get Quote
Progressive monthly optimization:(6 month commitment – Subsequent 4 months)
$2,500
$5,000
$6,500
$8,000
Get Quote
GET STARTED
GET STARTED
GET STARTED
GET STARTED
GET STARTED
What are SEO packages?
SEO packages are custom or pre-built SEO plans that aim to improve your ranking in organic search results so your business can capture more traffic and revenue from search. Deliverables for SEO packages will vary, but most plans will include off-page, on-page, and technical SEO deliverables.
What separates your SEO service packages from other agencies?
At WebFX, we've built a series of SEO service packages that stand apart from other agencies. Our focus on custom strategies and transparent reporting, as well as proven white-hat SEO tactics, allows our experienced team to drive bottom-line results for your business, from leads to sales.
Just in the past five years, we've helped our clients:
Generate more than 7.8 million leads
Receive more than 5.2 million phone calls
Earn more than $3 billion in sales.
With MarketingCloudFX, our client-exclusive marketing automation software, you can see the real-time impact of your SEO management package along with insights into which parts of your site contributed to phone calls, in-store visits, quote requests, and purchases.
Measuring your SEO package's ROI is automatic with MarketingCloudFX
With MarketingCloudFX, your business can:
Track calls, leads, and more
Measure return on investment in real-time
Capture, store, and send first-party data
Monitor search engine rankings for high-value keywords
And more
Get more value from SEO packages with WebFX. See what MarketingCloudFX can bring to your SEO strategy by contacting us online for a demo!
Why do businesses' choose WebFX's SEO packages?
For more than 25 years, businesses have chosen WebFX's SEO packages — and more than 91% of those companies have continued to partner with us after the first 12 months. Why, though? A few reasons, including:
Move faster than the competition with 500+ experts: You need more than an SEO for SEO. That's why our team includes SEOs, developers, copywriters, designers, and more. Remove the wait times for in-house talent and start moving faster with your WebFX team.
Save time with a do-it-for-me solution: Your time is limited. Maximize it with our SEO packages. From research to development to implementation to reporting, we take care of everything for you and your team.
Show impact with automated ROI tracking: What impact is SEO having on your bottom line? Finding the answer is easy with our client-exclusive marketing automation software. See SEO's ROI in real-time and demonstrate your impact on the company's bottom line instantly.
Adapt (and overcome) industry and market changes: For decades, we've helped our clients navigate industry changes, economic downturns, and market shifts to come out ahead. With WebFX, you get more than an SEO agency — you get a trusted partner and consultant.
Want to more learn about what it's like to partner with WebFX? Check out our reviews and case studies to hear from our clients!
Independent research from Clutch has named WebFX the
top SEO company

in the United States.

Clutch has personally interviewed more than 250 WebFX clients to discuss their experience partnering with us.

Read More Clutch Reviews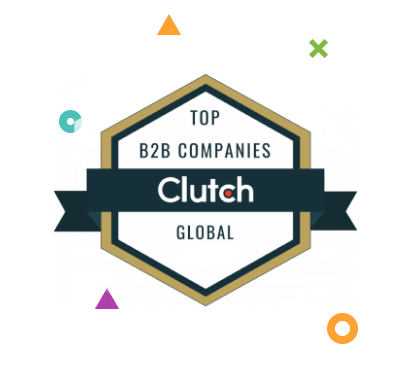 Start driving revenue: Build your custom SEO package
Revenue is waiting, and we're here to help you drive it. Contact us online or call us today at 888-601-5359 to create a custom SEO package with a seasoned strategist!
FAQs about SEO packages
If you have more questions about our SEO packages, browse our FAQ!
Is professional SEO (and an SEO package) worth it?
Yes.
Professional SEO from a reputable SEO agency, like WebFX, can help your business take full advantage of SEO. For many companies, it's a challenge to manage SEO in-house because of the time, resources, and skills required.
With an SEO package from WebFX, your business can use SEO and make it cost-effective.
You can start earning higher rankings in search results, which can lead to more website traffic. As a part of our packages, we'll help improve your rankings in high-value search results — or results that often lead to purchases, phone calls, or in-store visits.
This focus helps your company turn SEO into a revenue-generating marketing tactic.
What is the difference between your SEO packages?
Our SEO packages differ in a few areas, including:
Number of keywords targeted
Number of earned media assets
Number of reporting dashboards
Some packages will also include additional services from our team. Our base SEO service package, for instance, doesn't include a website usability analysis or searcher experience analysis like some of our other packages.
Overall, our packages differ by their deliverables.
Do your SEO service packages include a dedicated account manager?
Yes!
When you partner with WebFX for any service, from SEO to web design, you will receive a dedicated account manager. Your account manager will serve as your trusted point-of-contact, which makes asking questions and sending information hassle-free.
How much do SEO packages cost?
Monthly SEO packages vs. one-time SEO packages: Which is better?
As you research more about SEO plans, you'll come across two types of plans: monthly and fixed. So, what's the difference between these packages and which one is best for your business?
Monthly SEO
A monthly plan allows time for a natural, long-term build-up with your campaign. Since you're constantly optimizing your campaign, you give yourself more time to create an effective campaign. You'll optimize over time, which allows you drive better results with your campaign.
A monthly SEO package is stable. You'll always have someone working on your campaign, which means you don't need to worry about it. You reap the benefits of having an ongoing SEO campaign while you worry about running your business.
It is an investment, however. You'll need to pay a set amount each month for your campaign.
One-time SEO
SEO campaigns that are a one-time solution tend to be more cost-effective. They're set at a fixed, one-time cost that your business pays. You run your optimizations for a set amount of time.
The issue with these types of campaigns is that the time runs out before you get desired results. It forces your team to take over, which can be difficult if you don't have experience with an SEO campaign.

Once you take over, you can end up spending a large amount on SEO tools to run your campaign.
Which is better?
While one-time SEO may seem like a quick and easy fix, SEO works best in long-term situations. If you want to see the best results with your campaign, you should stick to a monthly SEO package. It will ensure that you drive an effective campaign and get the most out of your budget.
How do I determine the best SEO package?
When you're looking at website and SEO packages, it's hard to determine which package is best for your business. After all, what features make an SEO services package great?
Let's look at some features you should expect to see in your SEO services package.
1. Competitor analysis
As we stated previously, you need to be aware of your competitors. When you're looking at different packages, you want to see competitor analysis in your package. It's important to understand how your competitors rank in search results so you can perform better.
A good SEO company will offer search engine optimization packages with competitor analysis. This analysis will help you see how you rank for keywords compared to the competition. You can see if there are certain keywords that you must work on or if there are keywords that you perform better with than your competitors.
If you want to have a quality SEO package, ensure that it includes competitor analysis. This will help you get a package that drives valuable results for your business.
2. Technical analysis of your site
No SEO company can help you with your SEO campaign without analyzing your website. Your site is the heart of your SEO campaign. They must get to know your business and review your site to give you recommendations on how to proceed.
The best SEO package will include a proper analysis of your page. An SEO company will look at your overall site as well as page performance.
They should do an audit of your page to gain an understanding of website's current performance.
This analysis helps you identify issues with your site that can be holding you back. Sometimes, it can be something as simple as slow loading pages. Speeding up your page's load time can improve the user experience and keep leads on your page longer, which improves your site's ranking.
When you're looking for the best SEO packages, ensure that they include a technical analysis of your site.
3. Keyword research & customer behavior analysis
Keyword selection is a crucial part of SEO. If you want your site to appear in front of relevant leads, you must choose the right keywords. Keywords trigger your website to appear in the search results.
It's important that you choose relevant keywords for your campaign so you can reach relevant leads. A good SEO company will focus on helping you optimize for long-tail keywords. Long-tail keywords are keywords that contain three or more words.
These keywords are specific and explicitly show user intent. If someone searches "bar," the search intent could be anything. They may be looking for a local bar, a type of metal bar, or even information about taking the bar exam for lawyers!
A long-tail keyword, such as "local bars in Harrisburg, PA," tells you exactly what your audience wants to find. You know they want to find a local bar in the Harrisburg area. If you owned a local bar in Harrisburg, you would drive relevant traffic to your page.
In addition to keyword selection, your SEO package should include customer analysis. These two aspects go hand in hand. Customer analysis helps you understand how your customers search for products, and therefore, you can optimize for better keywords to help them find your products.
When you understand how your audience searches, you can optimize your strategy better. The right SEO plan will include keyword research and customer analysis to help you create the best SEO campaign for your business.
4. Content development plan
An important part of SEO is your content. Content helps boost your site's ranking to get to the top of the results.
People are constantly seeking out information. They want answers to their questions and want to obtain valuable insights that help them understand. Providing content helps you direct them to your business.
When you're looking at the best SEO packages, they should include some form of content marketing. Content marketing allows you to boost traffic on your website and get leads to engage with your page.
Different forms of content include blogs, videos, infographics, and ebooks. All of these different forms of content contain valuable information that helps your audience gain the knowledge they seek.
You want to deliver content that will attract your audience and get them to engage. When they spend more time on your page, it sends a positive signal to Google that your page is relevant. Google will rank your site higher in the search results to help more people find your relevant content.
Quality content helps boost your site's ranking and reach more people. You'll drive more traffic to your page and engage your audience.
When you look into search engine optimization packages, ensure that yours includes a content development plan.
5. Close integration with other marketing methods
SEO is a great method on its own, but it can be enhanced further by integrating other methods. As we stated previously, content marketing is a valuable addition to SEO that helps improve your campaign.
As you look at different search engine optimization packages for your business, ensure that you can integrate multiple methods into your package. This doesn't mean that the cost is included in the package, but that your campaign can be easily aligned with other digital marketing methods.
For example, let's say you're running an SEO campaign with new keywords. You're focusing on marketing your protein blender bottle in the search results on Google. You've spent an abundance of time conducting keyword research to find relevant keywords for your campaign.

You aren't sure that they will produce the right traffic, so what can you do? In this case, you could run a PPC ad with your keywords to see how it generates traffic. You could run an ad for the keyword "protein blender bottle" and see the type of traffic it drives (and if people convert).
When you look at SEO packages, you would want one that would make it easy for you to add additional services, like PPC, to enhance your SEO campaign.
The best place to find these types of packages is full-service digital marketing companies. They offer multiple marketing strategies for your business, so you can easily add them to your plan. It helps you create a more cohesive and effective campaign.
6. Continuous reporting
When you're investing money in an SEO package, you deserve to know what's going on with your campaign. That's why it's important that your package includes constant reporting. You should know how your campaign is performing and if it is effectively driving results.
The right SEO package will include campaign reporting. You should get insights on your campaign metrics to see how your site is performing. It's also a great way to verify that your SEO company is making progress with your site.
You'll also want to ensure that your strategy includes the latest trends and methods. Google is constantly updating their algorithm, so it's important that your SEO campaign changes with it. A good SEO package includes monitoring and reporting of your campaign.
Why invest in an SEO package?
Why invest in an SEO package?
Did you know that 93% of all online experiences start with a search engine?
Many people rely on search engines to find businesses, information, and more. By investing in a quality search engine optimization (SEO) package, you can help drive these leads to your business.
You may hear people tell you that it's important to invest in SEO, but why? SEO offers numerous benefits to your business. Let's look at five reasons to invest in an SEO package.
1. You gain your audience's trust and authority
When users conduct searches, they are looking for reputable businesses or websites that will provide them with what they need. SEO ensures that your content gets in front of the right users at the right time.
SEO helps you gain trust and authority because you boost your content to the front page of results. Considering that 75% of people don't go past the first page of results, it's crucial that you're on the first page if you want to attract leads.
Users trust that Google will put the best search results first. If your business appears at the top search results, you're building up your trust and authority. Users trust that you have valuable information that will help them.
Building trust and authority takes your business a long way. When leads are ready to convert, they are more likely to choose your business over the competition because they trust you. It's a great way to earn conversions for yourself.
A competitive search engine optimization package from WebFX can help you take full advantage of this benefit.
2. SEO is cost-effective
According to a study, 71% of searches result in a page-one organic click. This means that it's extremely important to have your content showing up on page one of Google – and that goal is nearly unattainable without an SEO campaign.
According to a study, 71% of searches result in a page one organic click.
SEO is an investment, but it drives valuable results for your business. Depending on your monthly SEO package, it can cost anywhere from $1500 – $5000 per month.
So, what do you get when you invest this money?
SEO helps you boost traffic on your website. When your listings appear higher in search results, you attract more traffic to your page. More traffic on your page means more opportunities for you to obtain leads.
When you obtain more leads, you earn more conversions.
Let's say you sell expensive tool kits and your SEO plan is $1,300 a month. Each kit sells for $100. You would only need to sell 13 kits, attract 13 leads, to break even on your investment.
By investing in an SEO package, you would be able to attract many more leads than the bare minimum to break even. Your optimizations allow you to appear in front of leads that, in this case, are looking for a tool kit. It creates the opportunity for you to grow your business.
SEO is well worth the investment. It is a cost-effective method that helps you drive valuable results for your business.
Overall, search engine optimization is extremely cost-effective. When your website is in the organic listings and a user lands on your site, you're not paying for the click that enabled the visit like you would with PPC. This doesn't make PPC less cost-effective, but it does mean that SEO is also an extremely cost-effective strategy.
3. SEO delivers a substantial ROI
Looking for return on your online marketing investment? Our website SEO packages all include services that are meant to bring you the best value for your dollar. In fact, we believe getting the most out of your money is critical to your satisfaction as a client.
There are plenty of reasons to implement an SEO campaign into your overall marketing strategy, but they all come down to one thing: ROI. When you select an SEO package, we'll work to maximize your ROI so your business can reliably grow from the investment you made.

Optimizing your site for search engines puts your company in front of your target customers (literally). Potential customers voluntarily searching for your product and/or services are presented with your website by a trusted search engine, as long as your site is properly optimized.
Search engines, more often than not, are the starting places for a product or service search, and they're becoming more and more popular with each passing day. In fact, more than half of all Internet users search at least once a day. Missing out on this market can potentially be a huge loss for your company.
At WebFX, we'll work with you to turn that loss into a major gain by implementing a custom SEO campaign with a search engine optimization packaged tailored to your business.
4. SEO drives local traffic
Not all business you do will be online. Some people prefer to go to a physical location to buy a product. SEO helps you reign in these local leads and get them to visit your business.
A big part of SEO is optimizing for keywords. Keywords trigger your website to appear in the search results.
By optimizing for local SEO, you help your website appear in more relevant search results. Local keywords typically contain phrases like "near me" and "in [city]." These are phrases people use when they're looking for local businesses.
SEO helps you optimize for these keywords. You can integrate these keywords on your site to help your business rank better for local search queries. This allows you to drive more local traffic for your business.
5. SEO works
Perhaps the most important attribute of SEO is that it works. This method has a proven track record of success for businesses. Many businesses see increase in traffic, rankings, and conversions.
In fact, 15% of all SEO leads close. This compares to 2% of outbound leads. SEO is very effective in helping you capture leads that convert, making even a basic SEO package a smart choice.
6. Your competitors are doing it
You must remain in competition with your competitors. The best way to do this is to continually improve your marketing strategy to outperform them. If you aren't already optimizing for SEO, you're falling behind the competition.
Your competitors are already improving their sites. If you don't improve yours, they're going to perform better in the search results. They will outrank you and obtain more traffic on their site.
By investing in a monthly SEO package, you will drive better results with your campaign. You'll remain in competition with your competitors and work to outrank them.
What shouldn't an SEO package include?
When you're shopping for the best SEO package, you'll come across many companies that offer you deals that seem to be too good to be true. If you don't know much about SEO, it's hard to know if the company is reputable or not.
To help you out, here are a few things you don't want to see in your SEO package:
1. Promises for instant results
If there is one thing to know about SEO, it's that it doesn't drive instant results. SEO takes time to show results because you're working with an algorithm that requires constant optimization on your end. If you're looking at SEO services packages, shy away from ones that promise instant results.
Companies that promise instant results typically use black hat techniques. These are techniques that go against Google's search engine guidelines to try to boost a website's ranking in the search results. It includes behaviors like keyword stuffing and cloaking.

Google picks up quick on these types of practices. The algorithm will notice the rapid, in-organic growth and report it. Google will instantly penalize your site and remove your ranking.
When you're choosing your SEO package, ensure the company uses white hat techniques. Practices like keyword optimization, content creation, and creating easy to use navigation are organic and acceptable ways to improve your site's ranking.
2. Lack of research
If an SEO company doesn't mention any hints of conducting a site audit or doing research on your industry or competitors, they're not a good fit for you. A company needs to know your business and your website before they can optimize it. If you want to have a successful SEO campaign, research must be a key component of your SEO package.
Without research, you won't have an effective SEO campaign. It's important to understand your business's current rankings and your competitor's rankings to have a successful campaign. Not to mention, you need to conduct keyword research to know which keywords will generate the best results for your business.
3. Packages without reporting
As we stated previously, it's important to know what's going on with your campaign. You want to be kept in the loop and have insights into your campaign's performance. If a company doesn't offer reporting in their SEO service packages, they aren't a good fit for you.
When companies don't explain results or offer reporting, they are often either repeatedly unsuccessful or using questionable techniques. The right company will be open and honest about their tactics, and they will state they offer reporting in their packages.
4. Promises to get the #1 position on Google
No SEO company can guarantee you'll get the first position. They may be able to get you the top position through months of optimizations, but there is no guarantee that you'll get the top spot. If a company tells you they can get you to #1, you'll want to shy away from that SEO package.
If someone is guaranteeing a top position, there's a good chance they're using black hat techniques. Even the best marketers can't guarantee a top position. The decision is up to Google's algorithm.
Always take caution if companies offer something too good to be true in their packages. Chances are, it probably is too good!