Turn Traffic Into Revenue With Professional SEO Services
When you're looking for professional SEO services, you need to trust that the company you're looking at is a reliable provider. On this page, you'll learn why WebFX is a leading SEO company you can trust. Keep reading to see how we drive revenue through custom, tech-enabled plans for our clients.
Professional SEO services: Find the perfect plan
Silver Plan
$2,500 / month
150 keyphrases optimized

30 pages optimized

6 content, outreach, UX, or CRO assets per quarter

8 custom dashboards

Phone call, lead, and revenue tracking dashboard
200 keyphrases optimized

40 pages optimized

12 content, outreach, UX, or CRO assets per quarter

8 custom dashboards

Phone call, lead, and revenue tracking dashboard
Diamond Plan
$8,000 / month
300 keyphrases optimized

60 pages optimized

24 content, outreach, UX, or CRO assets per quarter

10 custom dashboards

Phone call, lead, and revenue tracking dashboard
"We have been very pleased with the SEO service we have received from WebFX thus far. Even though it has only been a very short time since SEO has started, we can already see a positive move in our page rank. We would recommend WebFX's SEO services to anyone looking to increase their web exposure."
Manager
JEWELRY COMPANY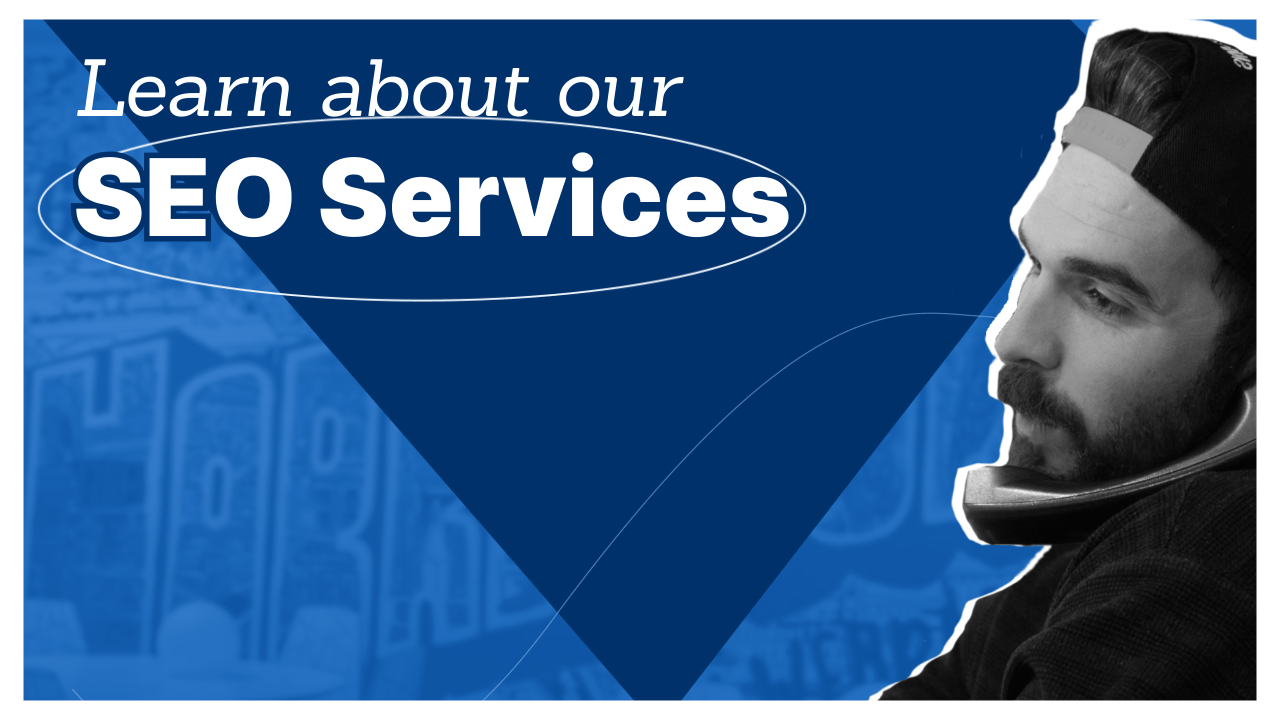 You wouldn't buy the first car you see on the lot or pick up the first carton of eggs without first checking for broken ones. Likewise, you shouldn't settle for the first SEO marketing service company you find.
But searching for online services providers — especially those claiming to offer expert SEO services — is a little more difficult. How do you know that the company you're looking at is a truly professional SEO services provider?
At WebFX, we do things differently than other SEO firms. Whether we're the first firm you're checking out or the 20th, this page will help you understand what sets us apart from the rest.
If you'd like to speak with a specialist before reading on, you can reach us at 888-601-5359 or connect with us online.
What are professional SEO services?
Professional SEO services are search engine optimization services that work to improve your visibility in search results so that your business can capture more qualified traffic from the web. Most professional SEO services will include keyword research, content creation, outreach, and more.
What do professional SEO services from WebFX include?
WebFX provides high-quality, white-hat SEO services designed to naturally increase your website's ranking and visibility in search over time. We don't promise quick fixes or overnight results.
While it's true that some of our clients have experienced huge increases in conversions, traffic, and visibility, we know that only hard work and the best SEO services around can get you where you want to be in search results.
Here's a look at some features our professional SEO services include. You can expect capabilities like these from a professional SEO company:
SEO auditing
Strategy development
Keyword research
Keyword integration
On-page optimization
Page speed analysis
Content creation
Off-page optimization
Link profile analysis
Link building
Technical SEO
Local SEO
Results analysis and reporting
Below, we'll look at a few of these components more closely.
Keyword research and analysis
When you buy SEO services from WebFX, you don't just purchase on-page optimization. We start each of our plans with in-depth research. We ask you questions about your brand, products, and services, and the keywords you associate with them. Then we do research to find out where you're ranking on search engines for those keywords.

From this research and analysis of the keywords most relevant to your business, we'll formulate a plan to determine how best to get you ranking, and what changes need to be made to your website to get you there.
Keyword incorporation
If you want to rank highly for a specific keyword, but that word or phrase doesn't appear anywhere on your site, it's going to be very difficult! WebFX will analyze your website's title tags, header text, copywriting, and other text and make changes to ensure that these relevant keywords are properly incorporated.
Link building
Link building is an important part of off-page SEO. Through link building strategies, you can increase the quantity and quality of your website's backlinks — links from other websites to yours.
Links from reputable websites tell Google that your site is reputable too, helping to boost your search engine rankings.
A dedicated account manager and monthly reporting
Finally, our professional SEO services packages includes a dedicated account manager who provides you with monthly reports, as well as frequent updates, on the progress of your SEO program. Your account manager will let you know how your rankings have changed and how we're planning to handle the optimization of your site moving forward.
How much do professional SEO services cost?
Pricing for professional SEO services varies based on numerous factors, including the scope of the project, the agency's experience, and the quality of the work.
Professional SEO companies may also charge for SEO services using different pricing models, such as monthly, hourly, and project-based.
Typically, costs range from $1500-$5000 per month or $5,000-$30,000 for a one-time project.
While cheap SEO services may be appealing, it's important to remember that higher quality services may provide a better return on investment (ROI) even if they cost more initially.
To give you a better idea of the cost of SEO services from a professional SEO agency, explore our professional SEO service packages.
Explore Our SEO Service Plans
What makes WebFX the best SEO services provider?
The professional SEO team at WebFX has won numerous awards, including being named the world's top SEO agency by Clutch.
Our awards and achievements aren't what set us apart, though. We treat our clients differently than other firms, because we know that their success depends on the success of their website. That's why we have regular check-ins, make our team available for meetings, phone calls, and emails, and do research and analysis before starting any campaign.
Finally, our SEO plans get real results for our clients. We deliver measurable, significant increases in search engine traffic for those who trust us for their search engine optimization. In fact, we've driven more than 7.8 million leads and $3 billion in revenue for our clients over the past five years.
These are real SEO results driven for a WebFX client.
You're next.
Learn More About SEO Services


260%
increase in organic revenue

198%
increase in organic transactions
150%
increase in organic traffic

3872%
increase in sessions from SEO
Choose WebFX for professional SEO services from an expert team
When you're looking for the best SEO services, you know it's important to find a company that can truly give you the best — not one that can give you the most inexpensive or one that says they'll deliver the fastest results. With WebFX, you'll get reliable, revenue-driving, professional SEO services that outperform the rest.
To learn how our expert team can improve your search engine rankings and bring more qualified leads and revenue to your business, call us at 888-601-5359 or request a free quote today. We can't wait to hear from you!
WebFX Professional SEO Services
See everything included with our professional SEO services now!
Features
Silver
Gold
Platinum
Diamond
Enterprise
Number of keyphrases optimized (Keyphrases with less than 1M results)
Up to 150
Up to 200
Up to 250
Up to 300
Custom
Pages Optimized
Up to 30
Up to 40
Up to 50
Up to 60
Custom
Technical Website Analysis & Opportunity Report
Custom
Keyword research & selection
Custom
Keyword mapping to target pages
Custom
Title Tags & Meta descriptions
Custom
Robots.txt optimization
Custom
XML sitemap creation & submission
Custom
Quarterly Earned Media Content Assets – Content, Linkbuilding, Consulting, or CRO Assets
6 Content, Outreach, UX, or CRO Assets
12 Content, Outreach, UX, or CRO Assets
15 Content, Outreach, UX, or CRO Assets
24 Content, Outreach, UX, or CRO Assets
Custom
Google Business Profile optimization (if needed)
Custom
Information architecture audit
Custom
Canonicalization analysis
Custom
Initial external link analysis and disavow
Custom
Link redirect audit
Custom
Internal linking restructuring & optimization
Custom
Duplicate content analysis
Custom
Header Tags Optimized (Ex. H1s)
Custom
Setup of website sitemap
Custom
Image optimization
Custom
Custom 404 error page setup and optimization
Custom
Schema Implementation (JSON-LD)
Custom
Google Analytics setup w/ conversion tracking
Custom
Google Analytics traffic analysis
Custom
Google Data Studio Reporting Dashboard Setup
8 dashboards
8 dashboards
10 dashboards
10 dashboards
Custom
Initial visitor profile report
Custom
Ongoing quarterly keyword ranking reporting
Custom
Ongoing monthly traffic, goal & CPL reporting
Custom
Ongoing user experience reporting (bounce rate, device category, etc.)
Custom
Ongoing quarterly competitor conquest reports
Custom
Keyword rank checker access with weekly updates (if requested)
Custom
Ability to check location data accuracy across 40+ local directories
Custom
A/B Testing of SERP title & description to improve clickthrough
Custom
Notification of new reviews (major review platforms)
Custom
CalltrackerFX access
Learn more
Leverages

Leverages

Leverages

Leverages

Custom
Analyze your leads to project the # of leads competitors receive on a monthly basis
Custom
Predict your and your competitors' market share on a monthly basis
Custom
Competitor intelligence login to view competitor data
Custom
LeadManagerFX access
Learn more
Leverages

Leverages

Leverages

Leverages

Custom
CompanyTrackerFX access
Learn more
Leverages

Leverages

Leverages

Leverages

Custom
ContentAnalyticsFX access
Learn more
Leverages

Leverages

Leverages

Leverages

Custom
Dedicated Internet Marketer
Custom
Online Project Management Platform
Custom
450+ SMEs behind campaign driving results
Custom
Website conversion analysis implementation
Custom
Custom
Custom
Custom
Custom
Initial campaign investment:(Two month duration)
$7,750
$12,750
$15,750
$18,750
Get Quote
Progressive monthly optimization:(6 month commitment – Subsequent 4 months)
$2,500
$5,000
$6,500
$8,000
Get Quote
GET STARTED
GET STARTED
GET STARTED
GET STARTED
GET STARTED