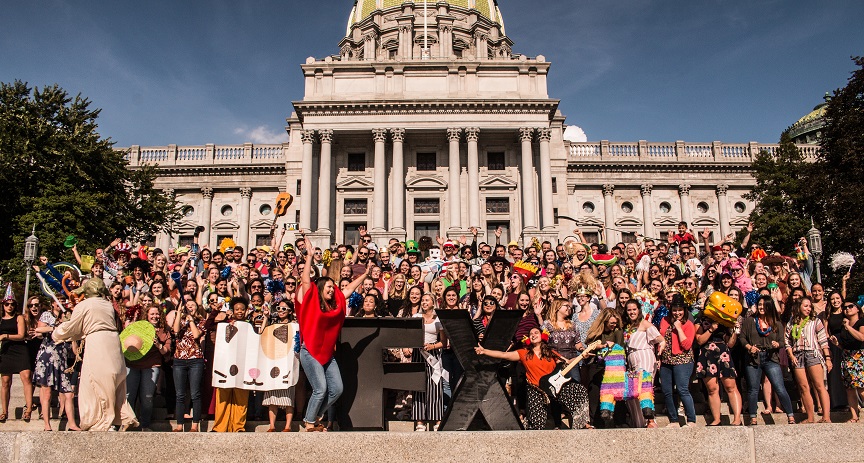 SEO Campaign Management Services that Drive Real Results
WebFX is a leading SEO agency that focuses on growing your business successfully with Internet marketing. Whether you want to increase conversions, traffic to your website, or both, we can help you design a customized SEO campaign that can help you reach your unique business goals. We don't believe in cookie-cutter strategies, which is why all of our plans are custom to your needs.
Explore SEO management plans
Up to 100 keyphrases optimized

Competitor rankings, content, and link monitoring

Custom dashboards: 4

Ongoing earned media and content marketing assets: 4.5/quarter

Dedicated digital marketing expert

Phone call, lead, and revenue tracking dashboard
Up to 150 keyphrases optimized

Competitor rankings, content, and link monitoring

Custom dashboards: 8

Ongoing earned media and content marketing assets: 9/quarter

Dedicated digital marketing expert

Phone call, lead, and revenue tracking dashboard
Up to 200 keyphrases optimized

Competitor rankings, content, and link monitoring

Custom dashboards: 8

Ongoing earned media and content marketing assets: 12/quarter

Dedicated digital marketing expert

Phone call, lead, and revenue tracking dashboard
"We have been very pleased with the SEO service we have received from WebFX thus far. Even though it has only been a very short time since SEO has started, we can already see a positive move in our page rank. We would recommend WebFX's SEO services to anyone looking to increase their web exposure."
Manager
JEWELRY COMPANY
WebFX SEO Management Services
SEO services from the experts at WebFX
If you're looking to reap the benefits of an SEO campaign, you need a company that can provide SEO services that earn you the highest possible return on investment (ROI).
At WebFX, our SEO experts have developed the perfect combination of transparent deliverables that allow you to see results while growing as an industry leader.
Check out our pricing table below to see all that is included in our holistic SEO services that we offer, and if you're interested in learning more about them, read on below the table! We develop customized strategies for every business we partner with but the deliverables below give you a glimpse at the depth of service we provide. We'll talk about the different strategies that are a part of SEO, and how they can help your business to grow and thrive among your competitors.
At WebFX, our SEO services are designed specifically to drive results for our clients. We pride ourselves on our winning combination of keyword research, competitor analysis, transparent reporting and data analysis that help increase revenue for your business.
We offer four different plans for our services, including our aggressive plan, market leader plan, market leader with earned media plan, and enterprise plan. Depending on what service plan you choose, you'll pay a specific amount per month after your initial campaign investment.
Our SEO Management Process
R.O.C.K.E.T
A look at our SEO process that has driven over 6.3 million leads and more than $2.4 billion in revenue for WebFX clients. Discover how our SEO marketers will improve your online presence, lead generation or sales efforts, and revenue numbers.
RESEARCH
When we kick-off an SEO campaign, your dedicated SEO consultant begins by doing a deep dive into your company, your website, your competitors and your industry. We put on our detective hats and use data to put together a roadmap for your website's SEO.
In-depth Competitor Analysis
Site & Server Analysis
Analyze 200+ On-Site SEO Factors
OPTIMIZE
From IA to UX, we make hundreds of changes both big and small to your website to help Google better understand who you are. With a dedicated web development team, our SEO agency can also take care of your technical SEO, helping you increase the usability, speed, and functionality of your website.
Attention-grabbing titles & meta descriptions
Improve usability
Update Site Architecture
CONTENT
The content of your website is what users count on to help educate and guide them through the purchasing funnel. Whether you are discussing your company's unique selling point or providing educational content through a blog post, we'll provide topic suggestions, professional copy, and quality content to propel not only your website's ranking but also your company's growth.
Website SEO Copy That Converts
Longform Copy That Educates
Informative Blog Posts That Intrigue
KEYWORDS
Our meticulous keyword research process is at the heart of our SEO services. The specific keywords we target help us define our audience and drive valuable traffic to your site. With relevant traffic heading to your website, your company can secure fresh leads, high-value sales, and more.
Competitor Keyword Analysis
Keyword Mapping Report
Advanced Rank Tracking
EARNED MEDIA & LINKS
Earned media and off-page SEO are crucial services for getting your site in front of your target audience. Our dedicated content marketing team will create new opportunities for website growth by helping your company build links (and relationships) with trusted experts in your industry.
Content Promotion
Relevant Mentions From Blogs/Press
Viral Marketing Campaigns
TESTING
Getting relevant, qualified search traffic to your site is just the beginning of our SEO optimization services. We partner with you to make sure that your website is driving visitors through the purchasing funnel in a clear, concise way. We believe in testing everything and making continual improvements to your SEO marketing strategy.
Conversion Path Analysis
Calls-to-action Improvements
Continual Improvements Via ROI Tracking
How can SEO improve my online presence?
Read on to get an SEO crash course!
SEO is one of the best online marketing strategies to help your business target qualified leads, attract more traffic to your site, and earn more conversions and revenue.
However, SEO is more than just one strategy — in fact, it's an umbrella term for many smaller strategies that work together to create an effective conversion machine.
Let's talk about some strategies that we use on your website with an advanced SEO campaign.
Keyword research
Without keyword research, you won 't be able to properly target the audience that has the highest chance of converting on your site.
Keyword research is the process of investigating the search volume, competition, and cost per click of keywords that mean a lot to your business and your industry. As you conduct keyword research, you'll be able to gain valuable insights into which terms you should use in your title tags, content, and more.
Using these key terms in important locations on your website will help you rank highly for those key terms in search engine results pages, which is one of the best ways to increase site traffic and ultimately convert more customers.
Content creation and implementation
Content is what ranks in search engines, so without it, an effective SEO campaign is nearly impossible.
Content creation is based on your keyword research and includes the terms that you deem to be the most important to your business and industry.
There are many kinds of content, and all are beneficial to your website. Here are some of the most popular kinds of content and how they can benefit your site visitors.
Blogs: Google loves fresh content, so naturally, blogs are a great option since you update and add to them often. Blogs are usually short pieces of content, around 1000 words or less, that give personal insight into an industry-related topic. People love to follow blogs because they contain helpful tips and personalized information for your target customers.
Service pages: Service pages are pages on your website that detail the services you offer. These are beneficial because potential clients love to read about what they're getting before they commit. Your service pages are a great place to inform visitors about what's included in each of your service offerings, pricing for those services, and more.
Product pages: Much like service pages, product pages give descriptions and images of the products that you offer. These pages inform users about the specific items that you sell and include information like dimensions, color availability, size availability, ingredients or materials, etc. These pages are important because they can really make or break sales depending on the information you provide.
Longform content: Longform content is content that is over 2000 words long, and it provides lots of useful, beneficial content to readers about topics related to your industry. For example, if you run a manufacturing business, you could write a longform article about a specific kind of material you use. The point of longform content is to be an extensive look into a detailed topic and provide the only resource a user should need to fully understand that subject.
On-page optimization
Page speed: If your page doesn't load in three seconds or less, you can bet that some users will navigate away from your page to find another resource that loads more quickly. Page speed is an important SEO factor because it not only helps users to have a good experience, but it also sends great signals to Google. (if your pages load quickly)
Inclusion of multimedia: If you only have large walls of text on your website, your readers will likely become bored and grow unengaged with your content. To avoid this issue, and to keep users on your pages for longer periods of time, elements like images, graphics, and videos. When you include these interactive elements, you allow users to become fully engaged with your content.
Responsive on all devices: To ensure that users on smartphones and tablets get the same experience as users on a desktop, it's important to ensure that your website is responsive. This means that your pictures look great on a mobile device and that forms are large enough to fill out — even on a small screen. This is a huge plus for site visitors and sends great signals to Google about your website.
Quality of your content: Speaking of high-quality content, you need to create it if you want to receive high-quality links. You need to ensure that your website provides content with high word count (Google loves long content), easy readability, fast load speed, and unique information. These all send great signals to Google and help you to rank higher in results pages.
These are just three of the many on-page SEO tactics, so if you're interested in learning more, visit our page that defines on-page SEO, or check out the video to your right!
Bonus Reading: How to Improve On-Page SEO
How can SEO services help your business grow?
With all this talk about the positive effects of SEO, how can you know for sure that it'll help your business thrive and grow? Though there is no crystal ball to give tangible figures of how much your business will grow with SEO services, you can rest assured that your site will jump in rankings, earn more traffic, and convert more customers.
Here's a few reasons why:
When you target important keywords correctly, you'll rank higher in search engine results pages. When you find a keyword that is important to your business and your industry, you want to target it with your content, your meta tags, your alt tags, and your URL. That means you include that keyword in these important places so that you have the best chance of ranking for it when someone searches the term within Google.
When you rank highly for an important keyword, you'll get more site traffic. Studies show that the first position on results pages gets roughly 33% of clicks, while the second position receives around 15%, with decreasing numbers from there. The top position truly is a prized location in search, and if you can get there, you're going to see an increase in site traffic.
When you boost site traffic, you'll see an increase in conversions. When more people visit your site because of your high rankings in search results, it means that you'll also earn more conversions. If your page ranks in the first position of organic results, it's there for a reason —you've created a page that is informative, high-quality, and provides everything that a user is looking for when they search for the targeted keyword. When people click on your page, since it's so high quality, they'll be more apt to spend time on your site, and there's a higher possibility that they will purchase your products or services.
Increased conversions pave the way for a growing business. When your conversions increase, it means your SEO campaign is successfully driving results and that your business is thriving. The more thriving your business does, the more potential it has to grow.
Why choose WebFX for SEO services?
If you're looking for an SEO agency that delivers, WebFX is here for you. We've been providing outstanding SEO services to hundreds of clients for over two decades, and each year, we get better at our craft.
We have 450+ marketers in-house that are experts in their fields — they're Google Analytics certified, and know how to provide and analyze the results they drive for your business.
To date, we've driven over 6.3 million leads for our clients, and the number continues to grow.
Since we're a full-service Internet marketing firm, SEO is far from the only thing we offer. We also offer the following campaigns that work extremely well alongside our SEO services:
And that's just the start of the services we offer. We also offer services including landing page design, video marketing, and more.
If you're interested in creating an SEO campaign that drives results, WebFX is the agency for you. You can reach us online by filling out a contact form, or you can call us at 888-601-5359. We can't wait to start driving results for your business!