4 Lead Generation Strategies for LinkedIn
When you think of social media marketing, LinkedIn may not be the first platform that comes to mind. After all, it's a professional networking site, and it's used for a very different purpose from other social networks like Facebook and Instagram.
The topics are more serious, and are typically focused on developing careers. So how effective can it be for generating leads?
As it turns out: Very, especially for B2B companies.
In some ways, LinkedIn works on a different level than other social media platforms. It's a professional site, so users are less interested in buying and selling than they are in hearing about industry trends, looking for jobs, and connecting with coworkers and colleagues.
In short, LinkedIn is where people go to build relationships and share knowledge—the very things that a good lead generation strategy can do. Keep reading to learn why LinkedIn should be part of your lead generation strategy, and how you can incorporate it for the best possible results.
If you'd like to speak with a social media specialist about how you can generate leads with LinkedIn, you can reach us at 888-601-5359.
What makes LinkedIn an effective lead generation tool?
Social media is touted as a great generation tool, and rightly so, but the different platforms vary in their effectiveness for individual businesses. For B2B companies, LinkedIn has a lot of potential.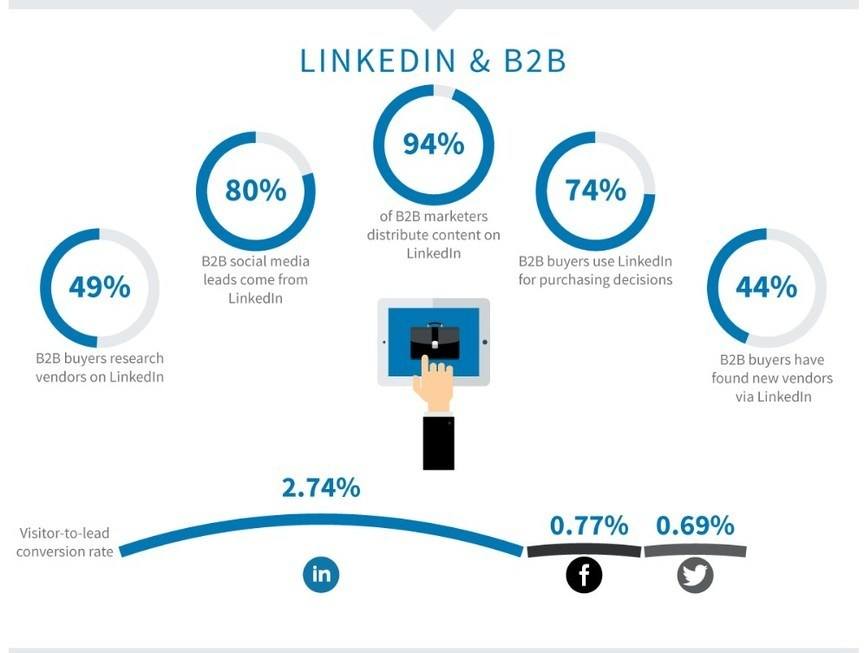 If your target audience is executives and other decision makers, your messages will get a lot more traction on a site that focuses on professional networking and knowledge sharing than on one where people are sharing their latest vacation photos.
Even if you're not trying to sell to businesses, LinkedIn presents a great opportunity for building brand credibility and authority. Thanks to their publishing tool, you can write content targeted to industry peers that's focused on trends, news and other developments affecting your field.
You can also participate in discussions with colleagues and even competitors. These kinds of activities raise your company's profile, not just among potential customers, but also among key influencers.
How can your company generate leads with LinkedIn?
Much like any other marketing channel, you need to have a strategy in order to succeed with LinkedIn. Here are four ideas to help you get started.
1. Use LinkedIn's content publishing platform
Content is an effective way to raise your brand awareness and build credibility among peers and customers alike. Many social platforms allow you to share content, but not to create it.
LinkedIn, however, offers its own platform where you can produce and share the kind of content that brings in qualified leads. Use this platform to showcase your experience and expertise. You can include blog posts, SlideShares and other presentations, or simply written articles.
Give all of your content attention-grabbing titles, and include your URL and contact information at the end of everything you publish. Then, promote the content wherever you can, including your website and even other social media sites.
Keep track of how many people like, share, download or comment on it. This data will help you understand what kinds of content your readers enjoy, as well as how you can improve your usage of the platform.
CLICK HERE TO SEE OUR WHOLE INFOGRAPHIC ON WHY LINKEDIN MATTERS TO MARKETING!
2. Promote premium content
Although LinkedIn allows you to create content from scratch, it still makes sense to use the platform to promote existing content. Since so many LinkedIn users are there to learn and to network, they're more receptive to ebooks, white papers, and other premium content than the average social media user.
Take advantage of this sentiment and promote those types of content on LinkedIn.
Offer the kinds of content that would be relevant to others in your industry or the industries you work with. Then, share it to your LinkedIn profile. Include a link to a landing page where people can submit their names, emails and other information in order to download the file.
You can add these users to your email subscriber list or to your list of potential leads. Either way, stay in contact with them and help them see why working with your company would be beneficial.
3. Consider paid advertising
When each of your connections has hundreds of other connections, it's easy for your latest promotion to get lost in the shuffle. Like other social channels, LinkedIn addresses this with paid advertising tools that allow you to choose your target audience and build a campaign that fits your budget.
Consider using these tools the next time you want to use LinkedIn for lead generation.
Decide what you want to offer, such as a free product demo or a downloadable white paper. Choose the people you want to see it by industry, job title, location, or level of experience and education. Next, bid on each click and set a daily budget, and decide whether you want to pay for each click or action taken.
Then, you can drive traffic directly to the pages that are designed to generate leads—and often for a relatively low cost.
4. Join groups and discussions
People love to share their thoughts on social media, and they also love to hear what others have to say. The same is true for LinkedIn, but the discussions and groups are focused on career- and industry-related topics instead of personal events and cat photos.
When you interact with other users, focus on answering questions and discussing the topics at hand. Avoid direct selling, as this will come across as pushy and unhelpful.
However, it's fine to post links to your blog or other content as long as it's related to the topic at hand. The increased engagement will lead to further discussion, which may someday result in an invitation to talk about doing business together.
WebFX is a partner businesses trust.
Hear from HydroWorx, who saw a 236% increase in organic sessions with WebFX services.
Watch the Video Testimonial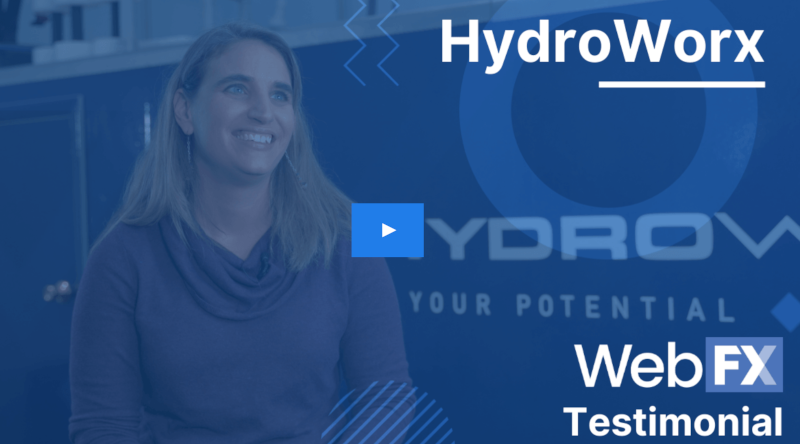 Want to start generating leads with LinkedIn?
If you're trying to reach B2B prospects or raise your company's profile among industry leaders, there are a lot of benefits to using LinkedIn for lead generation. It can help you get the visibility you want—along with a host of new business prospects.
For more information about LinkedIn marketing strategies, don't hesitate to contact us! Our dedicated social team can help you use the platform to attract new clients, generate revenue, and continue to grow as a company.