Company Pages on LinkedIn
Many companies overlook the benefits of using LinkedIn as part of their marketing strategies.
It's great to have a Facebook page and other social media accounts set up, but LinkedIn can be just as beneficial – if not more – than other popular platforms.
Call 888-601-5359 to speak with a strategist about social media marketing plans from WebFX, or keep reading to learn more about how your company can benefit from setting up a LinkedIn page.
Not happy with your social media engagement?
We've got just the blog post for you.
Read the Blog Post & Watch the Video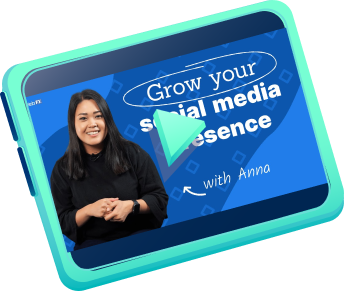 What is a company page?
A company page on LinkedIn is exactly what it sounds like – a high level overview of your company.
At the most basic level, you can list all the standard info on your company page: your website URL, areas your company specializes in, your industry, contact information, and so on.
Then, you can use this page to help other LinkedIn users learn about your company.
You can keep people informed with corporate announcements, product releases, relevant company news, and basically anything else you'd want to post about your company.
Users who view your company page can see friends, family, and colleagues who are already connected to your company, too.
Showcase Pages
LinkedIn lets you set up "Showcase Pages," which are basically mini-hubs dedicated to specific facets of your business.
For example, Microsoft has many Spotlight Pages – each is dedicated to a specific service or set of services the company offers. You can find a Microsoft Spotlight Pages for Microsoft Office, Microsoft Dynamics, Skype for Business, and so on.
Affiliated Company Pages
LinkedIn also offers "Affiliated Company Pages," where you can link to subsidiaries of your company, offshoots of your company, and partner companies.
LinkedIn suggests using Affiliated Company Pages when there's a distinction in recruiting needs relative to the bulk of your company, or if certain teams or departments need separate analytics/Showcase Pages.
However, you do have to get in touch with LinkedIn to set up an Affiliated Company Page.
Premium member benefits
Users who subscribe to LinkedIn's premium service get even more insight into your company through your page.
They can check out metrics like trends in the number of employees you have, how long the average employee stays with your company, employee demographic distribution, recent hires, and a more detailed look at current job openings.
How to make a company page
Setting up a company page with LinkedIn is pretty straightforward.
You need a personal account in order to set up a company page, so make sure you have that all set up first.
After you're logged in to your personal account, hover over the "Interests" category at the top of your homepage and click on "Companies."
Then, click the "Create" button that appears in the "Create a Company Page" box towards the right side of your screen, and fill out the necessary information and prompts.

It's important to note that your page won't be visible to the public until you "publish" it. You can't publish a company page until you add a company description and a company website URL, at the very least.
After your company page is published and live, you'll be able to do things like publish company updates, add and remove employees to your page, create Sponsored Content, and more.
What are the benefits of a LinkedIn company page?
Similar to Facebook, the main advantages of maintaining an active LinkedIn company page are exposure and engagement opportunities.
It's important to remember that the point of a company page depends on what industry you're in. For most companies, LinkedIn is primarily used as a recruiting hub to find new employees, as a medium to enter the discourse on company culture, and as a platform to publish company news.
From a recruiting standpoint, if you don't have an active company page, you're already at a disadvantage in the hiring game. If a potential hire is considering a few different companies, all in the same industry, why would they waste their time with one that hasn't even bothered to establish a recruiting presence online?
If you're a business-to-business company, on the other hand, you might also use LinkedIn to find new leads and opportunities, through advertising or networking.
No matter the industry you're in, setting up a polished LinkedIn page can only help your overall business. It's a professional networking platform, but the benefits are similar to having a company presence on any established social media network: You build transparency, trust, visibility, and engagement with your target demographic.
74% of people use social media when making a purchasing decision.
Make their decision easy with a stellar social media presence. See how your brand can level up by requesting a no-obligation proposal today.
One of our experts will be in touch within 24 hours!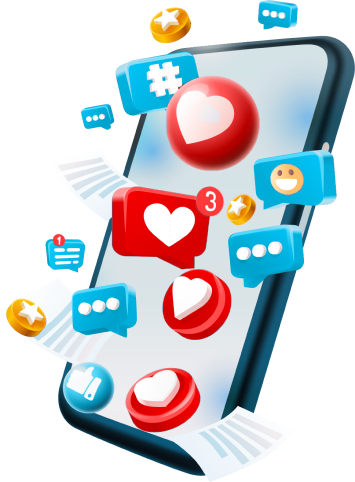 Increase your revenue today
If you're looking for assistance getting started on LinkedIn or with any other social media network, we'd love to help.
WebFX is a full service LinkedIn marketing agency – you can check out our LinkedIn page here!
Our expert team of Internet marketers has years of experience building out company brands online by increasing visibility and engagement, which ultimately results in exponential growth and more revenue.
Contact us today for more information or a free quote!