There is no debating that social media has taken many industries by storm, and the restaurant industry is certainly no exception. Patrons are Instagramming photos of food, checking in on Swarm, writing lengthy reviews on Yelp, following their favorite spots on Twitter, and liking restaurants on Facebook, so they can share them with their friends!
If you own a restaurant or are in charge of its marketing, and you're not taking advantage of these social media channels, you're without a doubt late to the party. By not using social media, you're missing out on a great marketing opportunity that can help your business grow!
If you'd like to talk to one of our specialists before reading on, you can reach us at 888-601-5359.
Not happy with your social media engagement?
We've got just the blog post for you.
Read the Blog Post & Watch the Video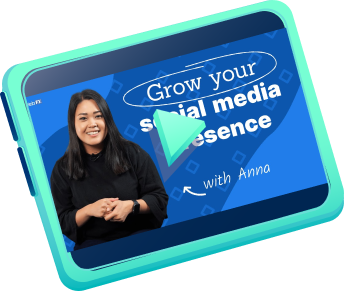 How to get started with social media for restaurants
Obviously you understand there is some value in social media for restaurants. That's why you're here reading this, right? But where do you start?
Well, for starters, it's a good idea to designate one person in charge of your social media channels. For the best results make sure the person you assign this task to is social media savvy, creative, responsible, professional, and excited about the responsibility! Hastily adding this task to the plate of the nearest person will only ensure the failure of your social media campaigns, making them a waste of time and money.

Hear What It's Like to Work With WebFX!

"I work with a couple other companies across our portfolio and I certainly have the best working relationship and success with WebFX. I appreciate the collaboration, patience and always prompt response with our last minute requests. The WebFX team always presents "guinea pig" ideas that we can test on the properties, some of which come from completely different types of establishments. I truly appreciate the ability to pivot and think outside of the box, especially during these most challenging year!"
Restaurant
Developing a social media marketing strategy
So, after you've found the perfect person to manage your social media campaigns. What next?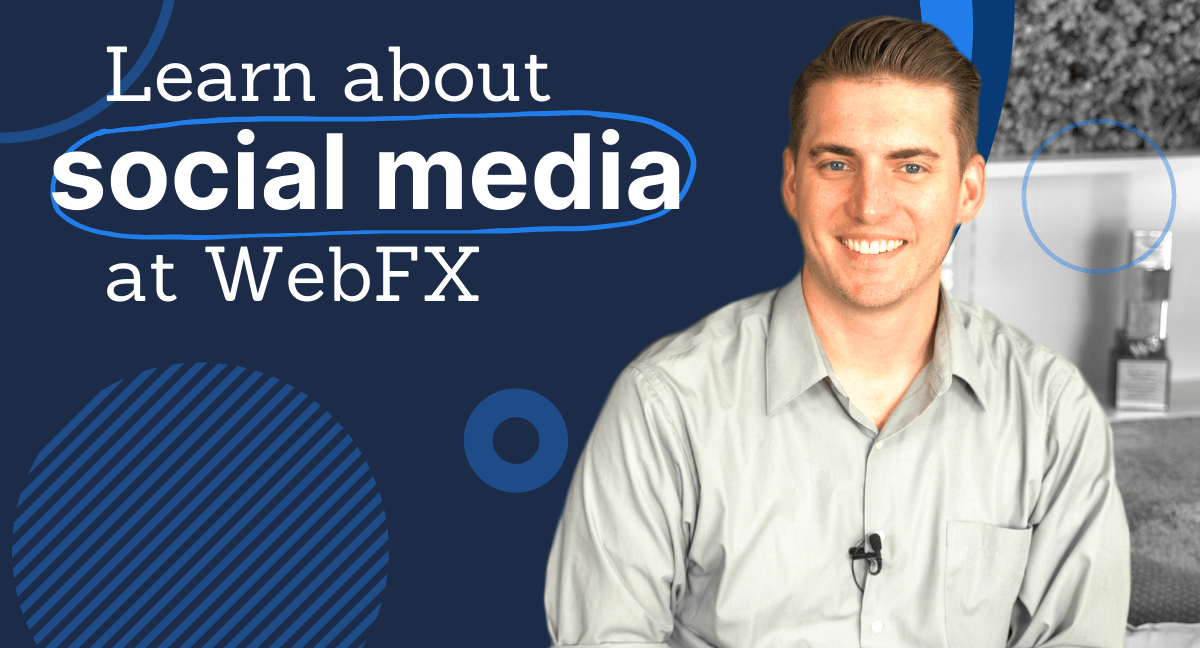 It's crucial to identify which channels are most appropriate for you to invest in. If you're just starting out on social media, you shouldn't make the mistake of trying to capitalize on every channel. Inevitably you'll spread yourself too thin and your campaigns will suffer.
Remember this: one active and properly managed account on Facebook is far more valuable than six seldomly updated social media accounts!
How to craft a successful social media campaign for your restaurant
Now that you know who's in charge and where you're going to start, let's talk about how to run successful social media campaigns. Here are a few tips to help make your restaurant's social media out of this world.
Outline your marketing goals
Clearly you already have your general marketing goals for the restaurant outlined, but are there perhaps smaller or more specific goals you can outline for your social media marketing campaign?
For example, are you marketing a new restaurant, or does your restaurant already have history and a strong reputation in the area? Do you want to promote your specials to your regulars, or do you want to drum up new business? What do you want to accomplish, and how will social media play a part in these "big picture" plans?
Making sure you have clearly defined and realistic goals will allow you to better craft your social media strategy, pick the right social media channels, and gauge the success of the social campaign for your restaurant.
Identify and understand your target market
You most likely already know who your target market is, but do you really understand them? Make sure you not only identify the demographics of your target market but also what you understand to be true about them.
For example, do they like quantity over quality? Are they excited about your unique specials, or do they stick with the tried and true menu items? Do they come to the restaurant to unwind from a long day or to get charged up for the rest of the day?
The things you already know to be true about your target market are important when you're crafting your social media strategy. This is because your message should be tailored to your specific audience. If your target market is primarily sports fans, you're going to want to send out a very different message than if you were marketing to families with children.
Review the features of each social media channel
Some of the top social media channels for marketing restaurants you'll definitely want to consider are Facebook, Twitter, Pinterest, Instagram, and Foursquare. As previously mentioned, you'll want to identify which social media channels make the most sense for you to invent in given the goals and audience of the restaurant.
When you're evaluating each social media channel, make sure to consider the features that are available on each channel, as well as the demographics of the audience that primarily uses that platform. If your restaurant is frequented by an older crowd, it may not make much sense to use Instagram—which is full of younger users—as a marketing platform.
Now that you've identified your goals, your target market, and which social media channels you want to work with, let's review some ways you can usesocial media marketing to help grow your business.
Facebook marketing for restaurants
Research suggests that more than 70% of adults who get online use Facebook. These adults all have at least one thing in common: they all eat! This makes Facebook a popular social media platform for restaurants to use in order to reach a wide demographic of current and potential patrons.
If you have elected to focus some or all of your social media marketing efforts on Facebook, we have some tips for you. Here are a couple of things you'll want to do with your restaurant's Facebook Page.
Customize your page
Make sure you customize your information, profile photo, and your cover image. The advantage you have when you're marketing a restaurant is that appetizing pictures of your food can cause users to crave it or intrigue them enough to inspire them to stop by to try it! So make sure you take very appetizing pictures of your best dishes and definitely use one as your cover photo!

Don't forget your logo
When a patron lands on your Facebook Page, you want them to know they are in the right spot. Having your logo as your primary photo helps them easily know they found you!
Be active and engage
A social media account does you little good if you're not… well, social! Post creative, appetizing, entertaining, or informative posts frequently.
When your fans comment on your posts or wall, always respond as promptly as possible! Make sure you engage with the users that are engaging with you or they will stop commenting.
As difficult as this might be, don't delete negative feedback. This kind of feedback is a patron providing you with an opportunity and platform to publically show that you genuinely care about your customers and their satisfaction. Respond kindly and solve any problems you can if you receive negative comments or feedback.

Post plenty of photos
Now, not everyone on Facebook is a "foodie." So while it's unlikely a user will share your creatively crafted mouthwatering description of this weekend's specials, you can increase your odds of a share by posting a photo with your updates. Photos get shared and liked more frequently than a status update with no visual aide.
Add your menu to your page
Last year Facebook rolled out a new feature which allows restaurants to upload their menus to their Facebook pages. Even if you already have your menu on your website, you should definitely add your menu to your Page. The simpler you can make it for your patrons to find information about your food, the better your engagement will be!
74% of people use social media when making a purchasing decision.
Make their decision easy with a stellar social media presence. See how your brand can level up by requesting a no-obligation proposal today.
One of our experts will be in touch within 24 hours!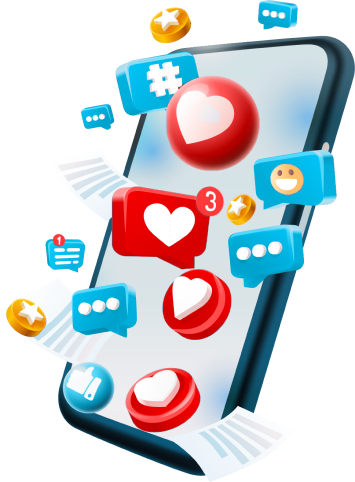 Additional social media marketing strategies
Of course, there's more to marketing than just Facebook! Perhaps more important than which social media platforms you select to focus on is how your social media marketing campaigns are managed. That's why picking the right person for the task was the first thing we discussed!
Regardless of what channel you choose to invest your time in, the more creative and innovative you can be, the better your efforts will pay off! Here are some creative tips to use on all of your social media networks (Facebook included).
Contests
Everyone loves to win something! Come up with a creative contest that you can promote on your social media accounts. Encourage your customers to engage with you on social media by promoting the social media contest in the restaurant.
What kind of contest should you run, you ask? Turn your customers into photographers! Challenge them to take the best picture of their favorite dish and post it to their social media and tag your restaurant. The winner could be determined by whoever gets the most likes, pins, shares, favorites, etc.
Deals
Everyone also loves a good deal! Offer special deals exclusively on your social media accounts, and make sure your customers are aware of them.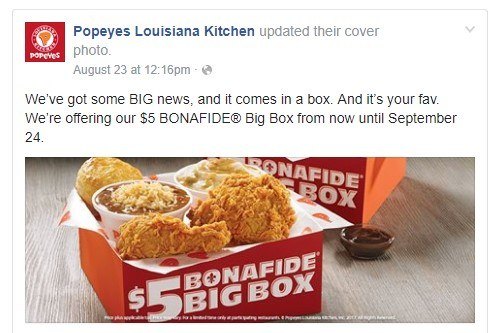 Incentivize your fans
Offer a freebie to customers for checking in on social media, like on Swarm or Facebook. When they check in, their friends are able to see they've been to your restaurant. Also, because consumers are far more likely to trust a friend's recommendation than an advertisement, this can boost new business for you.
Show authenticity
Customers like to feel connected to the businesses they support. We all like to feel good about where we spend our money, so share some insider info or behind-the-scenes pics to make your followers feel like part of an inner circle.
For example, share a picture of the chef making a secret recipe, announce employees' birthdays or anniversaries, ask customers to nominate or vote for the server of the month, share a video of the staff doing something in the community, or express gratitude for customers, employees, and vendors. These are all ways to show who you are, and make your restaurant seem more authentic.
Our digital marketing campaigns impact the metrics that improve your bottom line.
See More Results

WebFX has driven the following results for clients:

$3 billion
In client revenue

7.8 million
Leads for our clients

5.2 million
Client phone calls
Need help marketing your restaurant on social media?
Finding time to promote your restaurant on social media can be a challenge, especially if you're already busy running your business. That's where we come in! WebFX is a full-service Internet marketing agency with a dedicated social media team, and we can help you grow your business with social media in ways you never thought possible.
To find out how our social media team can improve your online presence and bring more patrons to your location, contact us online or by phone today. We'll be happy to discuss your goals, listen to your ideas, and put together a custom quote for managing your social media presence.
Contact us online or give us a call at 888-601-5359 to learn more about restaurant social media marketing.
Earn a 20% greater ROI with WebFX