Social media is one of the most effective ways to engage and communicate with your client base. Facebook, Twitter, and other social networks are designed to keep people in touch with each other day after day — and they can keep in touch with your accounting firm, too.
Whether you're looking to attract new clients, improve your public image, or simply make your accounting firm more personable, social media for accountants is the answer. Keep reading to learn why, plus how to get started with social media marketing for accountants.
For professional help, contact us online or call us at 888-601-5359. You can also browse our social media marketing services to get a preview of how we can help your accounting firm attract more clients year-over-year!
Not happy with your social media engagement?
We've got just the blog post for you.
Read the Blog Post & Watch the Video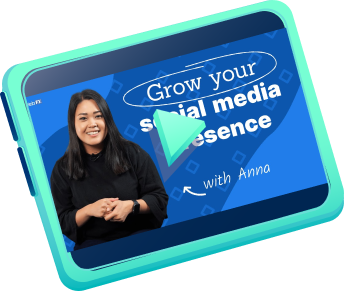 Why does social media for accountants matter?
Social media for accountants matters because most of your clients and prospects use social media platforms like Facebook, LinkedIn, and Twitter, which provides you with a new channel for building brand awareness, as well as attracting and signing new clients.

Hear What It's Like to Work With WebFX!

"WebFX has made SEO, website improvements, and just the overall process of improving the quality of the leads we have look and feel easy! With the amount of time I used to spend on this I could not imagine taking it back and getting even close to the amount of leads that they've gotten us!"
Public Accountant
Social media marketing for accountants
Do you want to use social media marketing for accountants to grow your client base? At WebFX, we offer social media marketing services that help you use social media to attract leads, engage current clients, and build your reputation.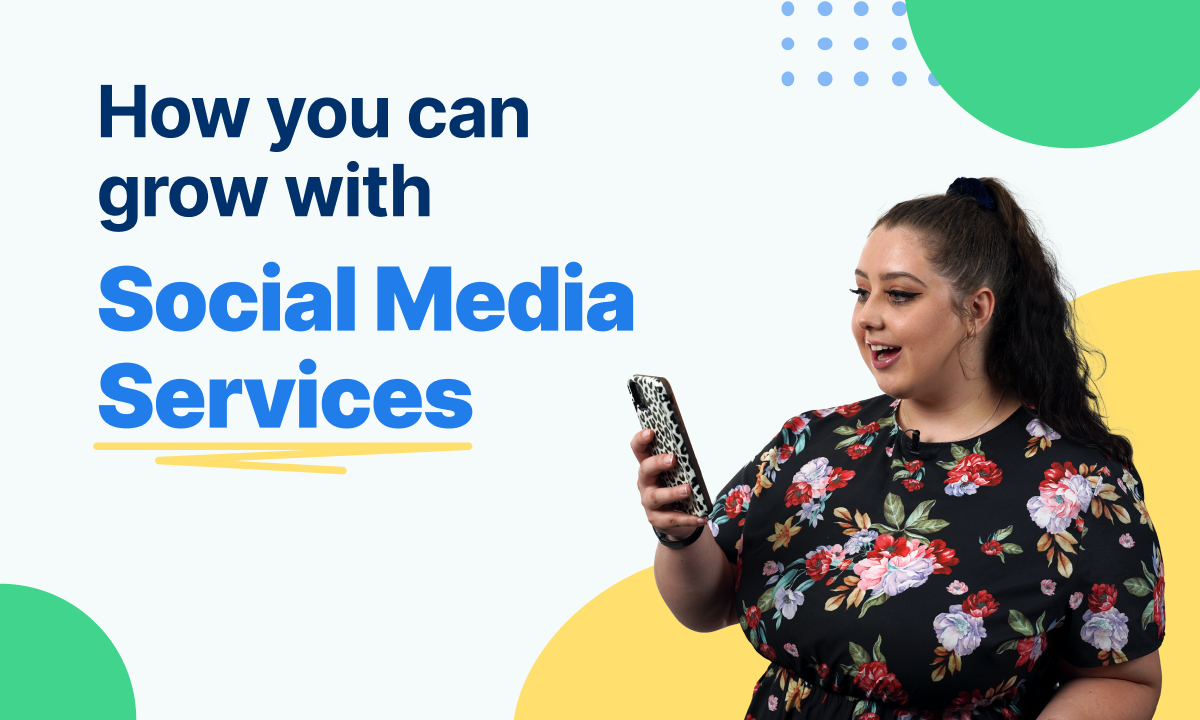 Learn more about what our services can help you accomplish and what they include now:
Keep your firm top-of-mind with engaging posts
As your social media agency, we keep your business top-of-mind by curating 15-75 social posts each month, which you approve before publishing. We also "boost" up to 10 of these posts, which helps your content appear higher in user newsfeeds.
Engage your followers in the comments
Getting followers to engage with social media content is a challenge. Luckily, we feature a seasoned team of social media specialists that know how to get users talking in the best way. That's why our social media services for accountants include comment monitoring.
Promote your firm with exciting contests
Contests can drive immense engagement and chatter about your business, which is why our social media services can include developing and promoting your company's social media contest. Get followers excited and make them remember your firm with a memorable contest.
Get your profile optimized for results
You want to make the best first impression when someone visits your social media profile, whether on Facebook, LinkedIn, or Twitter. That's why our social media marketing services for accountants include the design and optimization of your profile and cover photo if desired.
Maximize your firm's success with a custom strategy
A cookie-cutter approach doesn't cut it on social media. That's why your dedicated WebFX social media account manager will create a custom strategy and goals for your firm, tailoring it to your overall goals and feedback.
Discover how you can start attracting more clients with social media for accountants by requesting a free proposal. Contact us online or call us at 888-601-5359 to learn why more than 91% of our clients make us their long-term partner!
Why is social media important for accounting businesses?
Social media is one of the fastest-growing marketing strategies in the world. It allows you to reach out to your current clients with the potential to spread brand awareness by interacting with your followers.
The idea is that you share content on your site, interesting facts, or helpful information that your followers enjoy, and then they interact with you on your social network. As they do that, the people who follow them see that your client is interacting with you, and then they know about your accounting firm.
Social media also gives you the ability to address complaints from current or past clients so that they don't spin out of control. If someone is upset with some part of your services, you can talk to them privately or publicly, depending on what's appropriate.
How to start using social media for accountants
But how do you start with social media marketing in the first place?
1. Set up accounts on popular networks
To start, you need to set up accounts on all the popular social networks, including Facebook, Twitter, and LinkedIn. All of these networks have different audiences and formats that are valuable to promoting your brand.
Facebook is the king of social networks with over 1 billion users. That means nearly everyone you meet has a Facebook account, which makes it easy for you to build a following. Posts with images are great for grabbing and holding people's attention, too.
Twitter is more fast-paced than Facebook, but it has millions of users around the world. Twitter requires you to keep your posts short — less than 280characters — but that forces you to be concise and specific. Twitter is great for promoting content and carrying back-and-forth conversations with your clients. You can also use hashtags to extend the reach of your tweet and reach new clients.
Last, you have LinkedIn. LinkedIn is a professionals-only social network that is the B2B model of social networks. Everyone you meet on there is speaking and acting exactly as they would in a workplace, and that makes LinkedIn a great medium for attracting other businesses to use your services. Of every social network mentioned here, LinkedIn is by far the best for attracting leads to your accounting firm.
2. Choose what to share
Every social network is perfect for sharing content that you create on your site. Blog posts, articles, photos, videos, infographics, and other formats are perfect materials to share with followers.
Facebook is great for promoting content you publish on your site, showing some behind-the-scenes peeks at your everyday operations, or highlighting members of your accounting team. Every time you do that, you show your potential clients the human side of your accounting firm, so they can know and understand you better.
Twitter is the best place to share blog posts, quick photos, and infographics. These simple, fast-paced, and bite-sized pieces of information show someone what they want to know, and then allow the reader to move on. You'll also attract people who want to stay on your site for longer and learn more — and the longer you keep someone on your site, the more likely it is that they'll convert into paying customers.
LinkedIn is perfect for talking about industry news or showing off your expertise. Since everyone on LinkedIn is a professional, it's important that you show other professionals that you know what you're doing. Promoting articles, discussing important information, and offering your professional opinion on current events are all great ways to do that.
3. Work in advance
Social media marketing may not sound like a lot of work, but it quickly piles up. That's why it's important to use automation software to work as far ahead as possible.
Most automation software operates on a subscription-based service for a few dollars every month. The value you get in return is outstanding.
Scheduling posts ahead of time means you can lay out the next six months of social media promotion in one week, if you'd like. Then you just note when you'd like the tweet or post to go out, and it does. You can even schedule times down to the minute to make your posts appear more organic.
This doesn't mean you can just set your posts and forget about social media, though. You still need to monitor your feeds for client comments, new conversations, and potential complaints. Sharing your content is all well and good, but if you can't show potential clients that you'll actually interact with them, it'll make your accounting firm seem robotic and inaccessible.
In other words, work ahead as far as you can, but still talk to the people who matter — your potential clients.
Good agencies have more than 50 testimonials.
Great agencies have more than 100 testimonials.
WebFX has over 1000+ glowing client testimonials.
See What Makes Us Stand out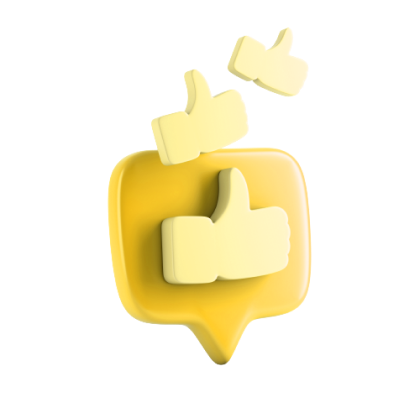 Grow your clientele with social media marketing for accountants
Social media marketing for accountants offers firms, large and small, the chance to connect with current and future clients. With an active social media presence, your business can stand apart from competitors and build a loyal following of clients.
Are you excited about using social media for your accounting firm?
Get a preview of what you can accomplish by requesting a free proposal from our seasoned team of strategists. They'll learn about your brand, business, and goals, and then develop a plan that showcases what our social media marketing services can do for you.
Contact us online or call us at 888-601-5359 to learn more today!
Earn a 20% greater ROI with WebFX