Finding success in social media isn't easy. Preparing a campaign that achieves lasting impact requires strategy, planning and timeliness. But the key ingredient to any social effort is creativity.
The perfect plan of attack for a social campaign doesn't mean anything if your efforts don't stand out from all of the noise on social networks. A poorly planned campaign can still go viral, but one lacking creativity or stickiness won't. Creativity is the fuel that powers social media marketing.
We wanted to hear from the world's leading experts on social media to better understand what a creative social media campaign looks like and why it is such a vital trait. We reached out to awesome people in digital and social realms, such as CMOs, CEOs, Communication Directors, and Social Media Managers for a variety of businesses, from Intel and Ogilvy Entertainment to reddit and Moz.
We asked one simple question:
"Describe one of the most creative things you've seen or done in social media."
Here are their answers: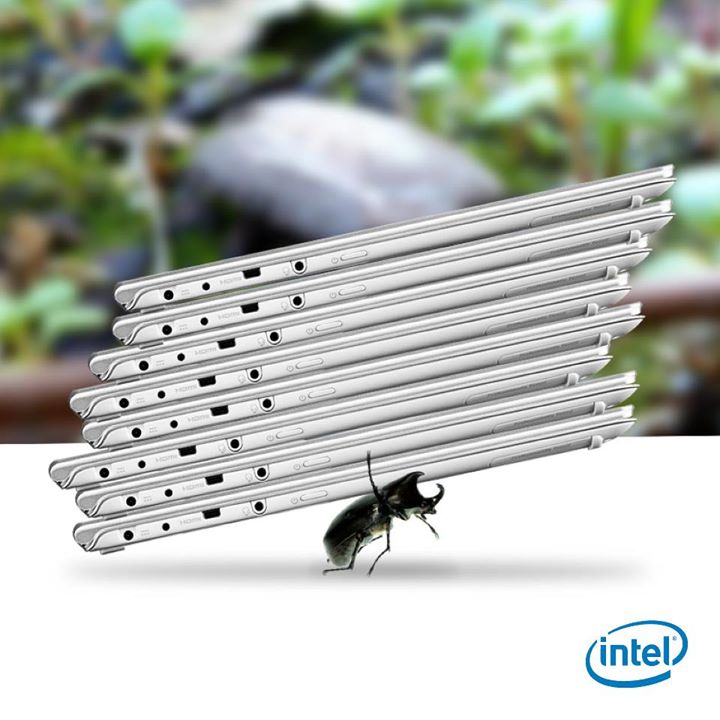 Creativity is all about thinking about how to best engage your audience.
In a world where brands have less than a second to capture someone's attention, it takes a lot of creativity and a tailored approach to cause someone to pause in their Twitter or Instagram feed and pay attention to your message.
At Intel, we have taken a point of view of edu-tainment. People want to be entertained, but (especially from a brand like Intel) they also want to become smarter - or they want to make themselves look smarter to the people who are following them.
For example...when describing a new product feature, we could have told our Facebook fans how much an Ultrabook weighs but instead we demonstrated their light weight by showing that a rhinobeetle could carry 8 of them on its back.
Holidays are done Intel-style: we celebrated the 4th of July by explaining the science that gives fireworks their color.
We took the opportunity of the Breaking Bad finale to shed a little light into what happens in the Intel fabs.
Bio: Jennifer Lashua is the Global Social Media Communities Manager at Intel.

One of the most creative uses of social media I have seen is how Dave Herman has used several social media platforms to become a huge brand and a celebrity during the last year and a half.
Through his 100 Jobs in 1 Year project, he used Tumblr, Facebook, YouTube and Twitter to keep his followers up to date on his ambitious goal of completing 100 jobs in 2012. He accomplished his goal at the New Year's Eve ball drop with Carson Daly on NBC on January 1, 2013.
I was amazed at how Dave grew his following through regular updates and cogent, well-composed video updates of each one of his jobs. He's a natural networker and brand ambassador, and effectively used these social media channels to become an international celebrity.
For more on Dave's year-long project, I interviewed him twice during the last 1.5 years (first interview and second interview).
Bio: Jim Armstrong is an Account Manager at Google and the Co-founder & Chief of Content at Get Busy Media & Marketing.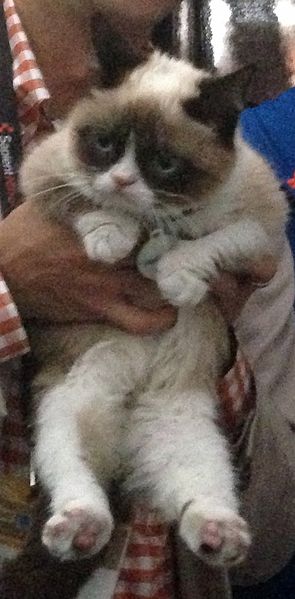 I really thought that Mashable's having Grumpy Cat - aka Tardar Sauce - at SXSW 2013 in a special installation tent in lieu of having a large extraordinary party was uncommonly smart.
While it could have easily veered off-course and turned into cat-sploitation, instead, due to restraining lines and making sure that Tardar was respected, it turned into social media gold that generated incredible awareness and traction around the activation and beyond.
Bio: Victoria Taylor is the Communications Director at reddit.
The most creative thing we've ever done in social media is the recently launched 99 Facts on The Future of Business.
Launched in October, the slideshare quickly became top presentation of the day, the week and the month it was launched. With almost 150,000 pageviews, thousands of social shares, tons of comments and a higher-than expected number of leads, this campaign blew us away.
Bio: Michael Brenner is the Vice President of Global Marketing and Content Strategy for SAP. Michael is Managing Editor for SAP's Business Innovation site. He is the author of the B2B Marketing Insider blog, a contributor on Forbes and a frequent speaker at many industry events. Follow Michael on Twitter, LinkedIn, Facebook, and Google+.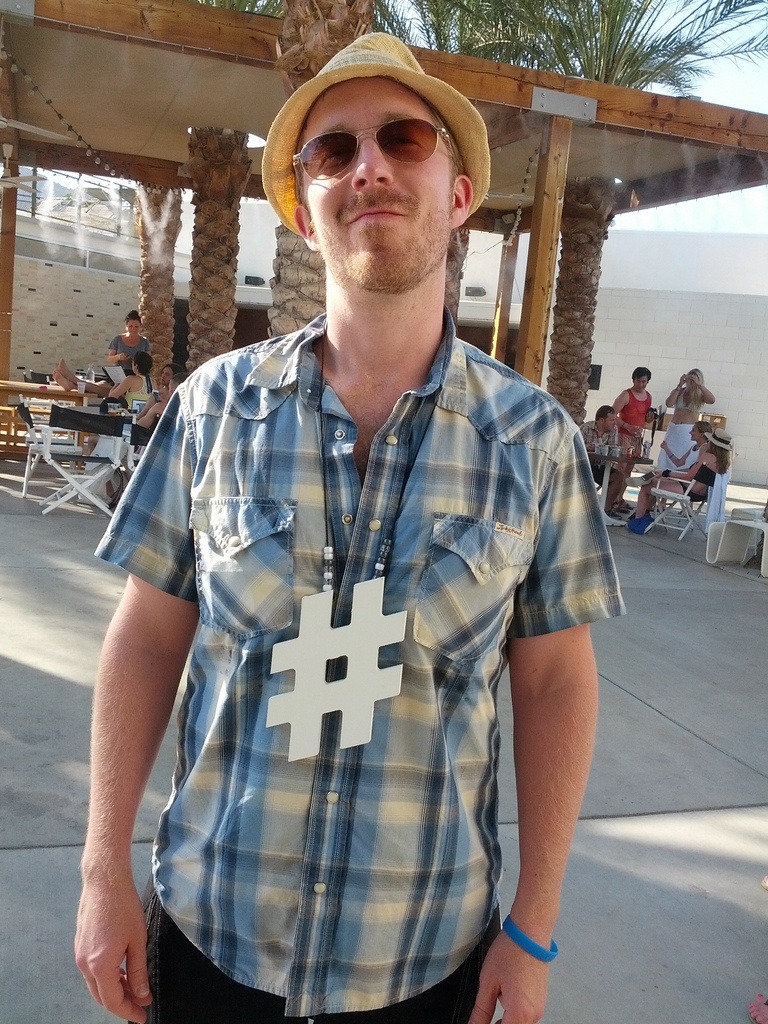 Chris Messina's innocent suggestion that we start categorizing conversations much like we would over IRC - with #hashtags. ;)
Bio: Chris Pirillo is the President at LockerGnome and Owner at Pirillo.
One of the best social media stunts I've seen to date was the infamous prank by Nathan Fielder where he urged his followers on Twitter: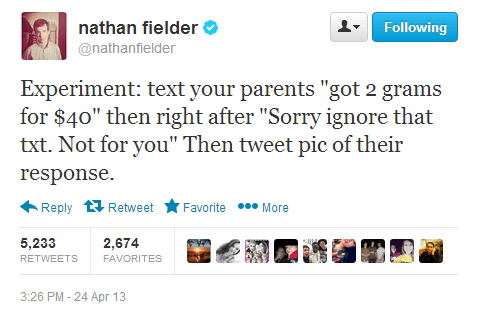 It went completely viral - thousands of people participated, retweeted, favorited, shared, etc.
It was covered everywhere. I had never heard of Nathan or his show on Comedy Central until I was told about that campaign - and I couldn't think of a more awesome and organic way to attract fans.
Bio: Devon Giddon is the Director of Communications at Thrillist Media Group.
In May 2013, after five months in space, Canadian astronaut Chris Hadfield returned to earth as something of a celebrity, especially to my daughters.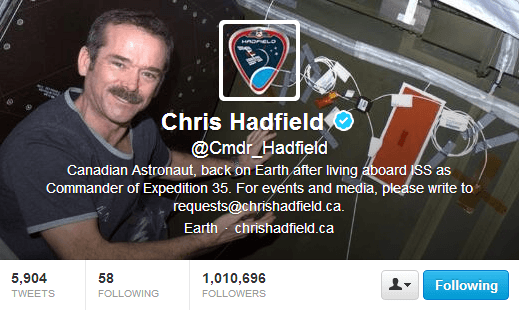 During his time at the International Space Station, Commander Hadfield went from being an obscure space commander to an orbiting rockstar, thanks to his hundreds of inter-galactic updates on social media channels like Twitter and Facebook, which generated a lot of attention and made him a very popular man down on earth.
It was one of the most effective "campaigns" on social media for 2013 - from the hauntingly beautiful images of earth he took and tweeted out, to the first-ever music video made in space (no less than a cover version of David Bowie's "Space Oddity" Hadfield sung while floating around the spaceship, guitar in hand.)
After just a few months into the mission Hadfield had over 700,000 fans across five social networks, including Twitter where he had close to half a million fan followers. Today, Hadfield's social profile on Twitter surpasses one million Twitter followers and more than 500,000 likes on Facebook. That kind of rapid, organic affinity is the Holy Grail of marketing today and one of the most creative things in 2013.
Bio: Cameron is the Director of Marketing at HootSuite. Today, he is focused on building a global brand through a storytelling approach, with social media and content at its core. Cameron has over 15 years of digital media and marketing experience. Previously, he worked for Intrawest, as VP Marketing Services. He built a culture of creativity and innovation with a community of 70 marketers around world, supporting $5 billion in real estate sales. He has also worked on the agency-side with McCann WorldGroup, in San Francisco and Toronto, leading global campaigns for General Motors, Unilever and Microsoft.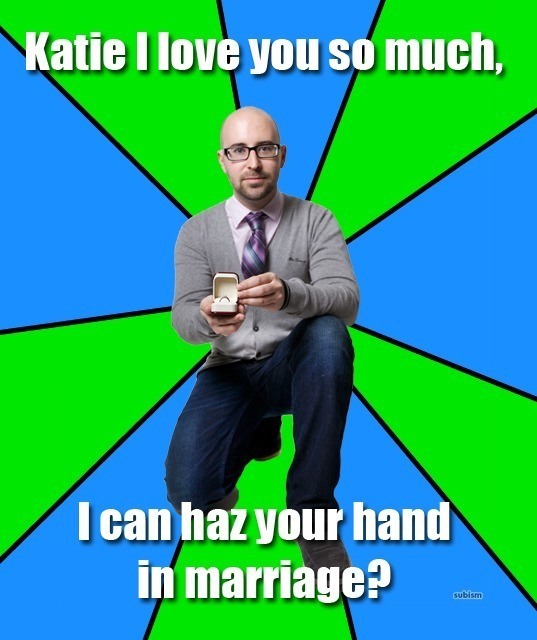 People like to say that my marriage proposal was super creative, but really it was the hundreds of people who contributed to the effort that were the brilliant ones.
There were so many pop culture references made in the memes that flooded the internet that day. Angelina Jolie's leg, Tebowing, and of course endless hordes of cats made our moment feel that much more special.
Bio: Len Kendall tweets too much and runs a company called CentUp.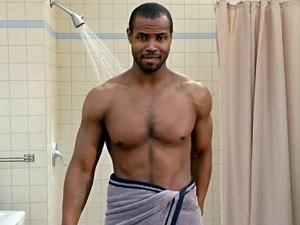 The best thing I've seen on social is still the Old Spice campaign: It was so well-orchestrated from conception to execution, and it demonstrated irrefutably that allowing your customers to truly engage with your brand across multiple channels is the future of marketing. They were also leaders in allowing their prospects, customers and influencers to contribute content: they gave other people the floor throughout the campaign and it paid off in spades.
I know Old Spice is now almost a vintage campaign because it was several years ago, but to me, most of what brands are doing on social right now is noise - there aren't enough campaigns that truly break through the clutter and deliver something of legitimate value. The Old Spice campaign occurred when social was more signals, less noise, so marketers could really benefit. Now, brands have to be even more remarkable, engaging, and innovative to be seen, heard, and noticed on social.
Bio: Mike Volpe is the Chief Marketing Officer at HubSpot.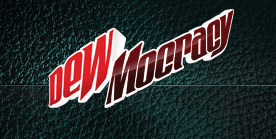 I remember back in the day when Mountain Dew did a DewMocracy challenge. I was one of the 50 lucky winners who got to vote on the next flavor. I think that was a very creative campaign. I still have the Mountain Dew branded flip camera, record label, etc., that they sent me.
One of our most creative and wildly successful social campaigns was done on my site List25.com
We did a 25 x $25 giftcard giveaway over 25 days in 2011. We leveraged the FB welcome tab feature (pre timeline), share/like gate to get over 30,000 new likes with an investment of only $725 total.
I said, "Like the Page to see how you can enter the giveaway." This was the default tab that every non-fan saw. Then if they had liked it, they will see "Share this Page to qualify to enter."
The last step was to enter your name and email to enter.
Just recently, we ran a social contest and raised $25,000 to build a school.

For the school, I partnered with a charity called PencilsofPromise. I leveraged my network and WPBeginner's reputation to get prizes donated from some of the most well-respected companies. Then I used RaffleCopter to run a giveaway where users can get entries by tweeting about the contest, making a donation, sharing on FB, subscribing to email list etc.
Bio: Syed Balkhi is the Founder at WP Beginner, List25, Steady Strength, and Chief Executive Officer at Uzzz Productions.
About a month ago, Honda upped the real-time marketing game when they used Twitter to pick fights with snack brand and fast food companies to promote their new in-car vacuum. The brand tweeted to Skittles, Burger King, Orville Redenbacher, Oreo, SunChips, and more.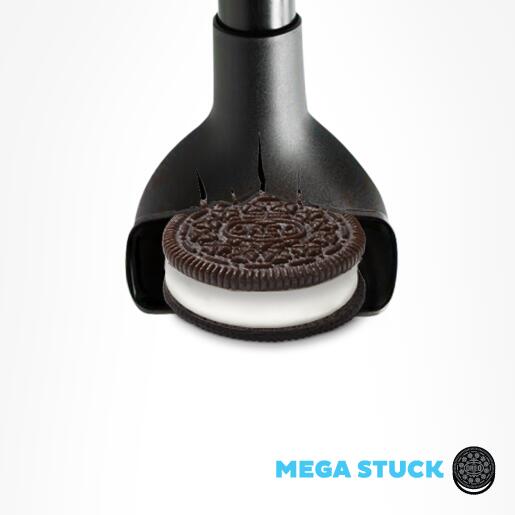 The idea, itself, was a fun and interesting one, but it received the social media crown when the brands tweeted back.
There were funny quips such as, "Dear @TacoBell crumbs, if you fall on my floor, you will be no mas. Yours truly, the Honda Odyssey Touring Elite with Built-in HondaVAC."
And then from Taco Bell, "@Honda, your vacuum cleaner really sucks. No really."
And then from Honda, "Really @TacoBell? After all those late nights we had at the drive-thru window together?"
The campaign earned stories in places such as Forbes, Fast Company, AdAge, and Branding Magazine. Very, very well done.
Bio: Gini Dietrich is the Chief Executive Officer at Arment Dietrich, Inc., a lead blogger at Spin Sucks, podcast host, and author.
One of my favorite Twitter accounts is @huffpospoilers. They take the Huffington Post's frustrating click-bait headlines and summarize the articles in a few brief words so you never need to visit the Huffington Post's ad-overwhelmed site. Here's an example:
Bio: Rand Fishkin is the CEO & Founder at Moz.
To me social media is not about creativity.
It's about storytelling and helping customers. Yes, what RedBull and GoPro have done are probably the most creative uses of social media. After all, who can compete with a guy jumping out of space or someone surfing a huge wave?
I can't and probably neither can you or your business.
But the ones that I look to are the ones who use social media to both tell a clear story about the values of the company as well as help customers experience its products and services in a new way.
The folks who stand out are companies like Southwest Airlines or Virgin America. They are the ones that we, at Rackspace, aspire to be like.
Bio: Robert Scoble is the Startup Liaison Officer for Rackspace.
I think the most creative efforts can be the simplest. In a world where we're obsessed with inflation of the viral self, authenticity and honesty can separate you from the egotistical noise.
I appreciate the people who show vulnerability and apply a critical eye to their own efforts while being confident in their observations of others. It's something I try my hardest to do.
The closer you can merge your viral self and your actual self makes your message clearer. We're moving away from avatars and the anonymous internet. Those who embrace a complex self-image over a cardboard facade are my creative heroes.
Bio: Carter Gibson is the CEO & Founder at The LittleBigFund and Community Manager for Mobile Games at KIXEYE.
Social media marketing is about much more than buzz: you need to drive real business results.
One creative campaign that brought measurable success was the Explore Chicago promotion (now "Choose Chicago,") which offered a robust website featuring event listings, posts and photos from more than 1,000 "cultural partners" around Chicago. The effort spanned nine social networks, and the city took a risk by banking on user-generated content. The risk paid off, far exceeding expectations.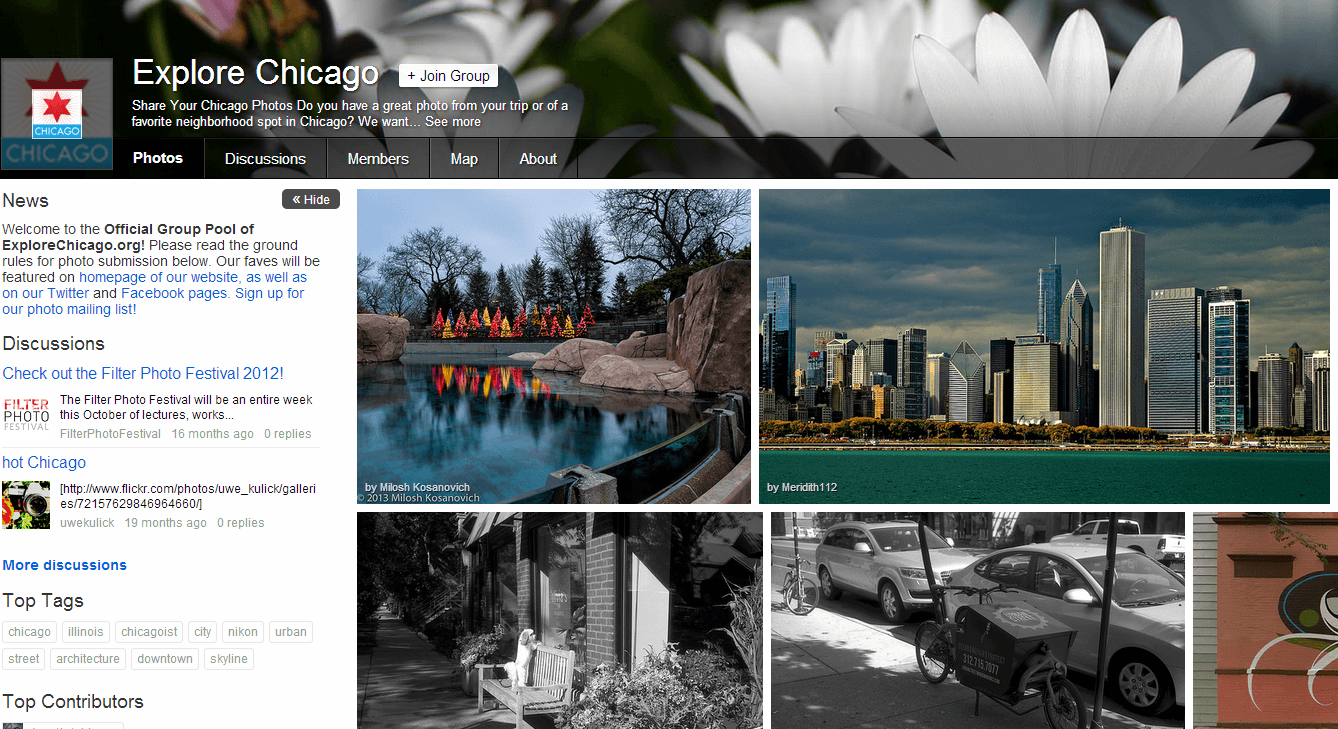 The city's tourism office increased Facebook fans by more than 450% in the first two weeks of the campaign, and one study found that Explore Chicago drove $172 million in direct visitor spending and $3 million in local taxes.
Bio: Ann Tran is a Professional Social Media Consultant and Owner of Ann-Tran.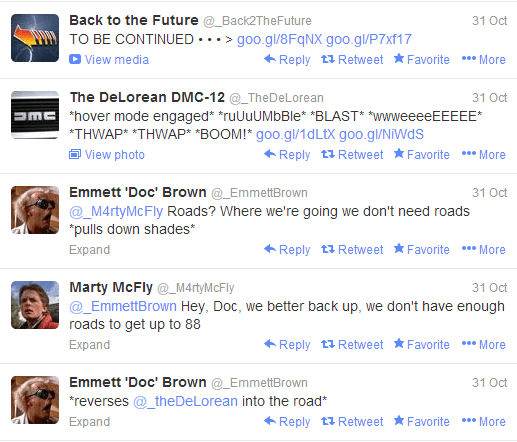 The most creative thing I've seen done was on Twitter. I'm a HUGE Back to the Future fan, and The Hill Valley Project took the time to reenact the entire first part of the series using 49 different Twitter accounts.
This must have taken forever to plan, but it was brilliant and being the geek that I am, I followed along very closely and "watched" the whole movie again, in a way I never would have dreamed of in the 90s when I first saw the film.
Bio: Pat Flynn is the Founder at Green Exam Academy and Smart Passive Income.
One of the most creative things we have done in social media is #whatdriversneed for NASCAR: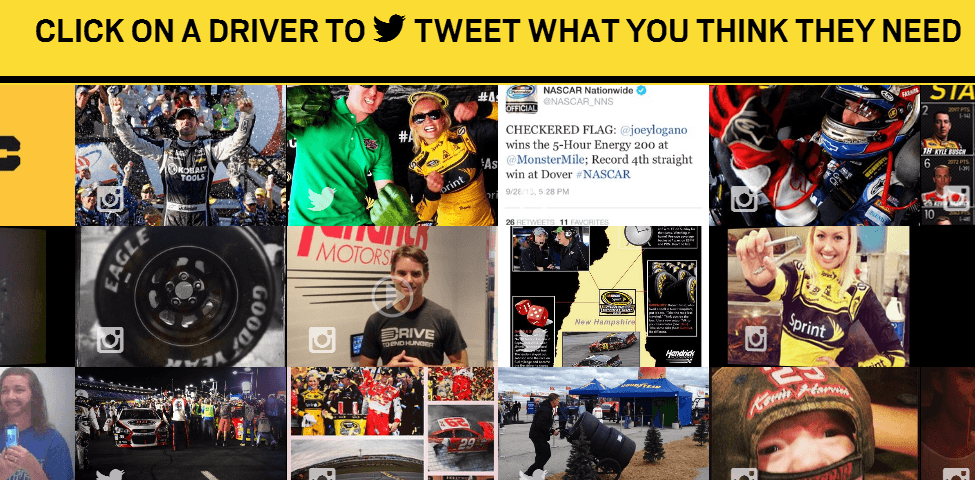 Bio: Doug Scott is the President at Ogilvy Entertainment.
One of the most creative things I've seen done in social media has been the use of engaging your audience through live streamed video but still allowing them to engage via other social channel, i.e.; Google Hangouts combined with a Twitter chat.
Bio: Tim McDonald is the Director of Community at The Huffington Post and Founder at My Community Manager.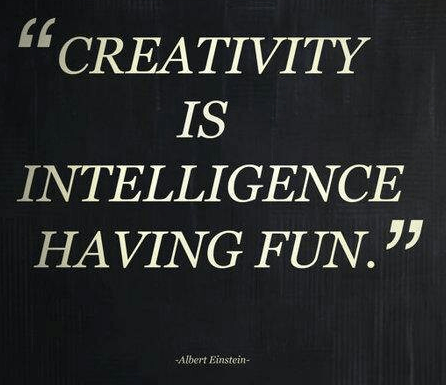 One of my favorite social media moments of all time was Fashion Week on Pinterest. To me, it wasn't so much about the beauty of the boards (though they were chock-full of eye candy), but more about how the campaign reflected a brand new way of thinking about engaging customers. I, like 99% of Kate Spade's other customers, couldn't be in the front row for their show in New York, but I could see the back story and inspiration behind the collection from the comfort of my laptop.
The power of social is in empowering customers to feel like they are part of the brand, and Pinterest's collaboration with Kate Spade brought visual storytelling and social to life in real time, elating fans and followers alike.
Bio: Katie Burke is the Senior Manager of Analyst & Media Relations + Events & Sponsorships at HubSpot.
The most creative thing I've done in social media has to be my collaborative YouTube project with the ASAPscience team. Back in 2012, we did a video on the Science of Productivity, which now sits at 1.2+ million views. I offered to gather the research and write up the script, in return for the team animating it.
I increased the incentive by giving them full rights to the video and any ad revenue, I just wanted exposure to their audience. The result was ~100,000 visitors to my blog Sparring Mind, and 7,000 added subscribers to my newsletter. Pretty exceptional returns for my first creative foray into video!
Bio: Gregory Ciotti is the Founder at Sparring Mind and Marketing Strategist at Help Scout.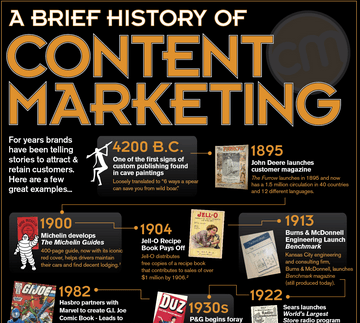 I love this infographic designed and developed by our creative director, Joseph Kalinowski.
Besides the social media sharing it produced, it is now a regular fixture on the "Content Marketing" Wikipedia page, and cited in a number of leading business books. In addition, we have received dozens of calls for posters of the infographic, and ended up handing out the infographic poster to the winners of the 2012 Content Marketing Awards.
This infographic was part of an ongoing strategy to educate the marketplace about the practice and discipline of content marketing. We plan on updating it in the very near future.
Bio: Joe Pulizzi is the Founder at Content Marketing Institute.
I am a huge fan of visual content - which is kinda funny since LinkedIn is almost entirely a text based social platform. And while I can appreciate a visually stimulating site, I pretty much suck at creating visual content myself. So when I saw what Brian Massey "The Conversion Scientist" does to take notes at conferences - I was intrigued.
He creates these really cool images that probably help him remember what he heard - but also become highly post-able and share-able pieces of content. And he doesn't even use a Mac!
Here's the infographic Brian did for my talk: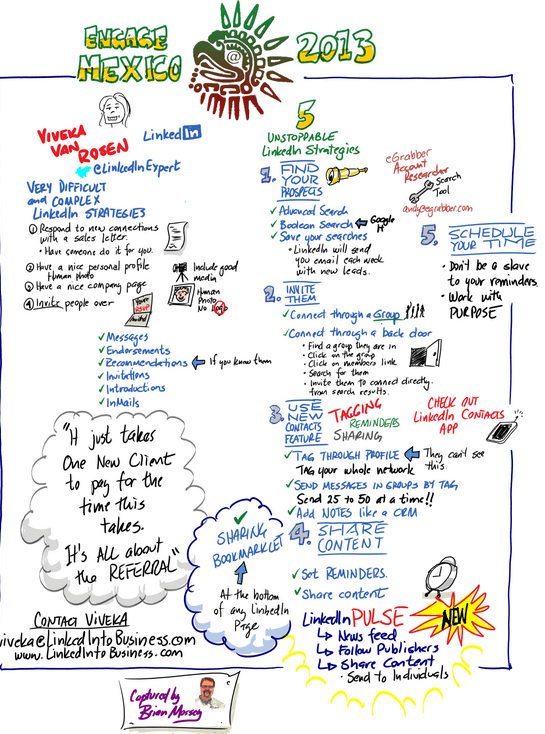 Maybe I like Brian's work so well because it's so right-brained. (Which is funny since they spring from the "conversion scientist" who admits to loving numbers). Maybe I like it just because it made my rather linear talk look more artsy. Or maybe I just like the pretty colors...
I know this isn't as sexy as some of the multi-million dollar viral campaigns out there (Blendtec, Old Spice, Poo-Pourri) but not many of us can afford campaigns like that. But probably all of us attend or speak at conferences and take notes. Why not make them into content that everyone can appreciate, learn from and share-share-share?
Anyway, when it comes to cool stuff online, you don't need to have a giant budget, you don't need to risk your life jumping off of buildings, or risk your suit sitting in a cow pasture, or risk your new iPad air by blending it in a Blendtec.
Sometimes you just need an ounce of creativity and the ability to see a new way of doing the same old things.
Bio: Viveka von Rosen is the Founder at Linked Into Business, an author, keynote speaker, and consultant.
One of my favorites from 2013 was the Toronto Silent Film Festival's creative use of Instagram to promote its annual event. By posting a series of stills on dedicated accounts and having attendees scroll through the photo series, they effectively replicated the silent film experience (sans music) on an entirely new environment. In doing so, they reached a new audience - and now, they've reached this one, too! :)
It's a great example of using a social media platform to tell a story - using the unique attributes of the platform, versus simply amplifying or broadcasting existing content. It's brilliant: watch it here
Bio: Ann Handley is the Chief Content Officer at MarketingProfs, a keynote speaker and featured writer.
The most creative thing I've seen in B2B social media is Marketo's Activity book (pretty unique for B2B).
One of the more creative things we've done is a series of eBooks for the Content Marketing World conference. We did one for MarketingProfs too and many other clients.
It was still somewhat new stuff when we started. With conference eBooks, the idea is to make it easy for busy speakers to answer a question that provides potential attendees both practical advice and insight into what the speaker will present at the conference. Wrapped up in a fun topical theme and metaphor, it incentivizes the participants to share - amplifying reach substantially.
These kinds of eBooks create value for the speakers who want more people to attend their presentations. It also provides a lot of interesting, practical advice for anyone, especially potential attendees, from highly credible sources. These eBooks also serve as an awesome promotion vehicle for the conference itself, showing speakers and attendees they go the extra mile to create something useful - a win all around.
Bio: Lee Odden is the Chief Executive Officer at TopRank Online Marketing and Executive Editor at TopRank.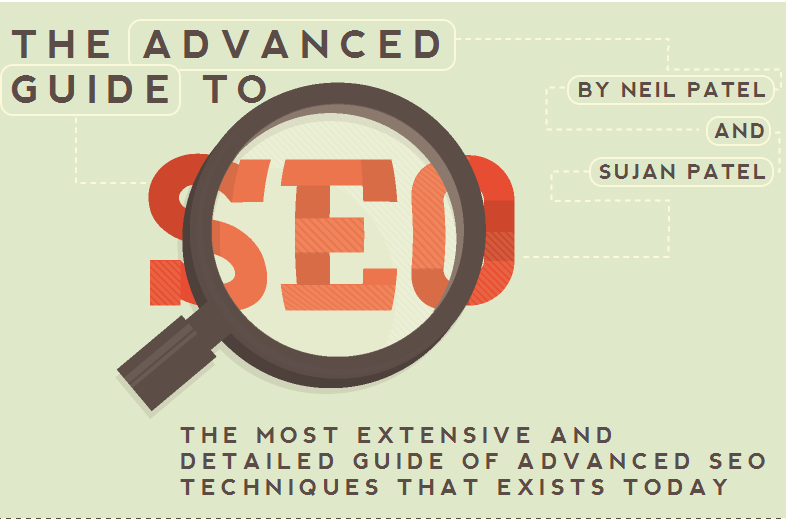 The advanced guides that I have produced are one of the most creative things I've done in social media. They generate thousands of visitors a day and are effective because they are detailed and well laid out.
Plus, I will go above and beyond when it comes to designing, which just helps make the guides more viral on the social web.
Bio: Neil Patel is the Co-Founder at Crazy Egg, KISSmetrics, an entrepreneur, investor, advisor, and blogger.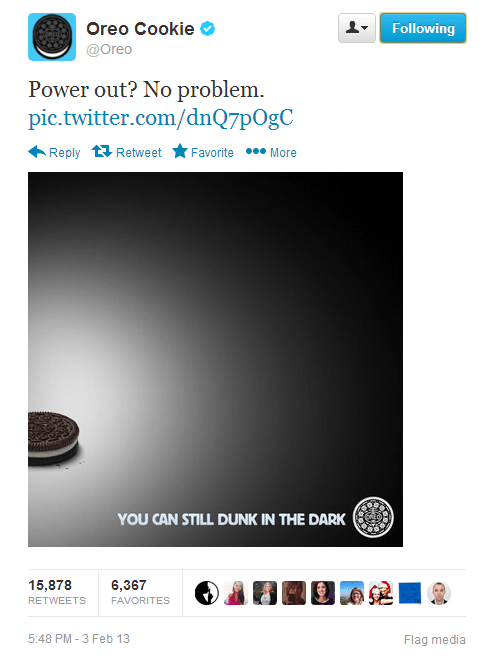 One of the most memorable things I've seen when it came to social media was how Oreo created their "dunk in the dark" ad that went viral during the Super Bowl black out.
Not only was the advertisement creative, witty and used at the right moment but it was retweeted over 16,000 times in a short period of time.
After doing some research, I came to find out that Oreo had been working on a campaign that set them up for this advertisement for over a year and a half.
Success with social takes time, dedication, and commitment to a vision and the Oreo campaign exemplified that.
Bio: Greg Hickman is the Mobile Marketing Manager at Cabela's and Founder at Mobile Mixed.
Throughout my years of wandering around I confess that I've seen my fair share of amazingly creative things done on social media. Effective campaigns from the likes of KLM, Pretzel Crisps, and Old Spice, had convinced me that social media is the undoubted king of creative content today.
What's more impressive is that I still get amazed on a daily basis by the things that I find online - and recently one caught my attention.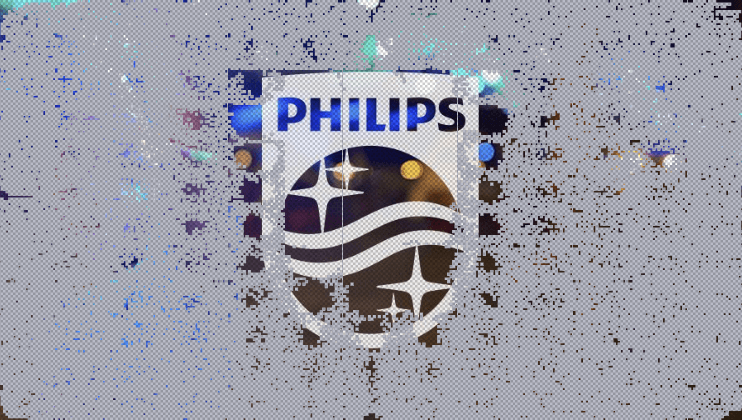 On the 13th of November 2013, Philips launched their redesigned logo after 75 remarkable years.
To celebrate this milestone, Philips did not just launch the logo alone. With the help of social media, the company allowed the public to unveil the logo for them before the launch on the 13th of November.
The company invited everyone to claim one of the 50,000 pixels that made the new logo by signing on to Facebook or Twitter, and in just 2.5 days over 20,000 people from all over the world had come together to share this milestone with Philips and were able to unveil the logo hours ahead of the offline launch!
This definitely sits on the top of my most creative campaigns because it got the public involved in what is one of the biggest changes in the company's history. It got strangers from all around the world to talk about it, and that is what social media is all about to me.
Bio: Aaron Lee is the Co-founder of Leneys and the Owner at AskAaronLee.
I think creativity in social media is at the heart of the problem of realizing and executing the true value of social. Save the creativity for advertising "campaigns," and get down to the basics of relationship building when it comes to discussions about social and connecting with consumers.
The payoff is a long-term and personal relationship that creates brand advocates and an emotional connection that drives influence. To achieve such an enriching relationship, communication must be relevant and have a distinct and authentic personality. So steer your efforts, and resources, to "creatively" connecting, value added content, and empowering your employees to be a part of solution.
Brands/companies that use social beyond the campaign will reap the rewards of customer satisfaction, deeper employee loyalty, more effective knowledge sharing, improved brand reputation, lowered costs, and most importantly, increased revenues.
Bio: Ted Rubin is a Social Marketing Strategist, Keynote Speaker, Brand Evangelist & Acting CMO of Brand Innovators.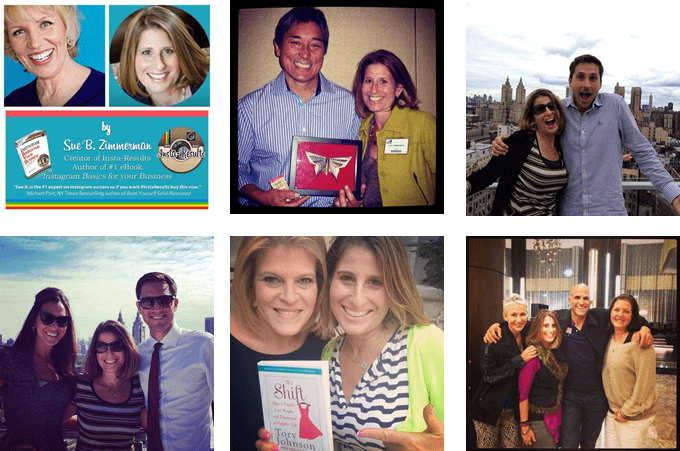 (From left: Mari Smith, Guy Kawasaki, James Wedmore, Melanie & Devin Duncan, Tory Johnson, Michael Port & Dawn Doherty & Dana Lynch)
I am the InstagramGal and love taking Instagram pics of everyone I meet who is a thought leader or someone who inspires me.
When people see social proof of my inspirational connections they see me as being more successful.
I believe that relationships are the fuel that drives my business and I always invest in connecting and bonding with people first.
The success and money always follow but it is the personal connection that is most meaningful to me.
Bio: Susan B. Zimmerman is the Founder at Sue B. Zimmerman Enterprise.
When I think of the most creative uses of social media "recently," Oreo and Red Bull come to mind. Oreo's Super Bowl "dunk in the dark" tweet was brilliant, but I'll give another example: Red Bull's Stratos.
For me, the thing that made Stratos brilliant was Red Bull's execution. They had a solid strategy for marketing the event and it worked. Did they know it would go viral? No, you can't predict that, it just happens. But they probably had a good idea it might, considering they were having a dude free fall from space.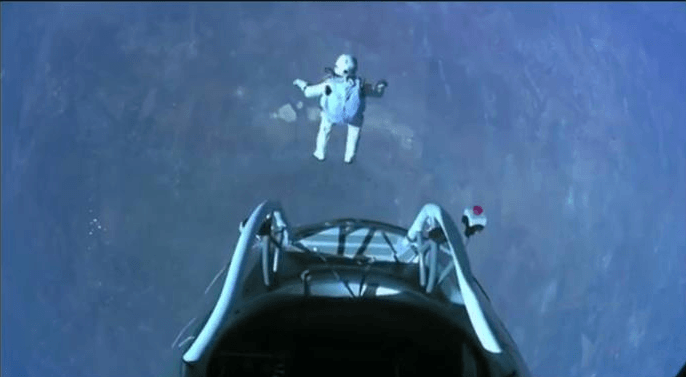 In my mind, here's why their strategy worked:
They knew their objective - Red Bull wanted to generate buzz around the brand.
They knew their audience - their audience is the extreme sports crowd so they knew that a guy jumping from space and free-falling to Earth would raise a few eyebrows within their target demographic.
They understood the social channels and chose the ones that aligned with their objective and audience. They then created content that was relevant - the jump was caught on video so they used YouTube. They used non-branded hashtags and tweets on Twitter to let people know about it, made it easy for people to share the video, and used Facebook Connect to get people's email address so they could email them about the event.
The cool thing for me is that aside from the obvious hurdle of having a budget to put a guy into space, any of us can model the concept of what Red Bull did. We all have access to YouTube, Twitter, and Facebook. It's about developing a sound strategy and executing.
Bio: Rick Mulready is the Host of Inside Social Media, and a keynote speaker, blogger, and consultant.
It's funny because a lot of things that I thought were creative at the time are no longer considered creative. This is because we all seem to be replicating each other's successes and creativity is not easy to cultivate!
I suppose if I was to propose one thing, it would be the launching of a new community - Maximize Social Business - and the elimination of my own personal brand from my own blog (Windmill Networking) to allow content and its contributors to thrive with their own unique brand recognition and acquire credibility that is difficult for a single person to achieve.

There are many companies and bloggers that accept guest blogging, but once the guests are doing most of the blogging, you have to ask yourself: whose blog is this, anyway? I think the idea of bringing people - or businesses together - through social media as a type of "mash-up" to achieve greater business objectives is something that is still greatly under-utilized, yet has immense potential.
Bio: Neal Schaffer is the Founder at Maximize Social Business, an author, trainer, and keynote speaker.
Degage Ministries used a timelapse video produced by filmmaker Ron Bliss to tell the story of a homeless veteran, Jim Wolff, who regains his confidence via a makeover by a volunteer team of stylists. Here's my blog post about it.
Since the makeover, he's found his own apartment and attends Alcoholics Anonymous meetings regularly. The video has had nearly 12 million views in 5 days... sometimes the advertiser/brand needs to take a back seat to the story to gain this kind of traction.
Bio: B.L. Ochman is the Founder & SVP Digital Strategy at WhatsNextOnline and the Co-founder at Pawfun.
A few weeks ago I started experimenting with Pinterest. I got an idea to take "action" screenshots from popular videos to see if I would get more repins. Here's one I did from Katy Perry's Roar at around the 03:51 mark when she is painting an elephant's toenails: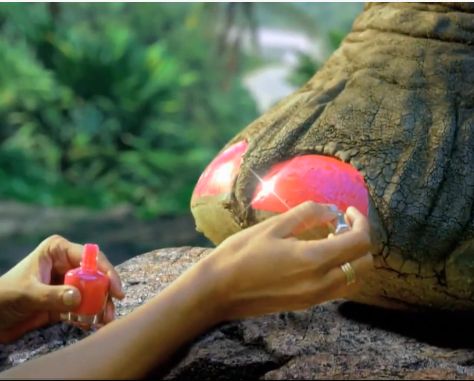 It's one of the top 10 pins on my Fashion and Style Board right now. I'm starting to pin more screenshots from my own YouTube videos with the hope that I'll get better at making custom thumbnails for my vids.
Bio: Ileane Smith is the Founder at Basic Blog Tips and Ms. Ileane Speaks Podcast.
A lot of people bill themselves as a social media expert. But it's rare that they're validated in that claim in a very "social" way.
One of the most creative things I've seen in social media (it was hard to pick one, but this one really does take the cake) was a marriage proposal during a Twitter discussion attended by thousands.
Marsha Collier was hosting the online discussion when her boyfriend sent her a Vine video through Twitter, asking her to marry him.
Clearly, this is a woman who uses and understands social media. Even her daughter tweeted in response, "My mother would get engaged over Twitter!"
Kudos to Curt Buthman for dreaming up the perfect proposal and to Marsha for being exactly who she says she is, a social media expert.
(You can see a write-up of the proposal here)
Bio: Kathryn Aragon is the Content Marketing Strategist and Editor at Crazy Egg and the Chief Executive Officer at Kathryn Aragon Copywriting.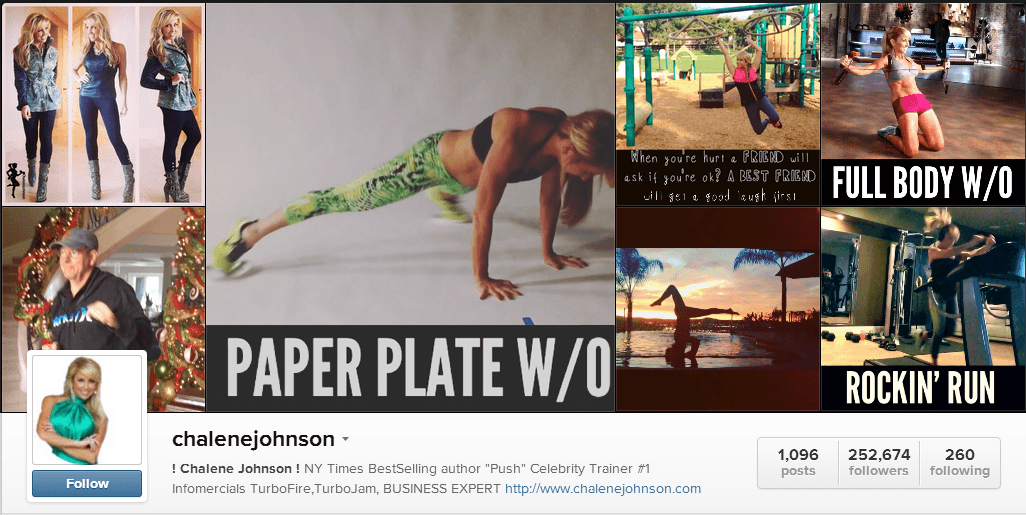 Chalene Johnson and her use of video and smart graphics on her Instagram account:
When you go to her Instagram account, you instantly know what she is about. She provides immense VALUE (a huge part of social media and building opportunities to create sales) with her instructional exercise videos. She motives and inspires, which is again a huge component of moving her audience to a sale.
Overall, I think she does a brilliant job of maximizing her brand, giving value and creating the opportunity to be top of mind when someone wants her product or service.
Bio: Kim Garst is the Chief Executive Officer at Boom! Social, an author, trainer, and speaker.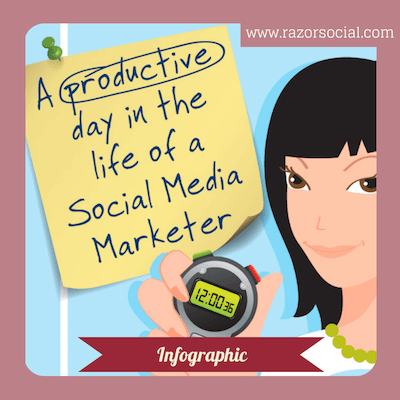 We recently worked on an Infographic which was a day in the life of a Social Media Marketer.
As our area of specialty was tools, we focused in on this area. Over the course of the day we outlined a series of tasks that a Social Media Marketer would perform and outlined the types of tools they used. During the day we also had the Social Media Marketer listening to Social Media Podcasts and catching up on Social Media blogs.
The Infographic was really well designed and very visually appealing. A key part to getting the infographic spread around is to reference key people or websites within the article as they are then more likely to republish. As we had over 40 high profile sources referenced in the article (tool providers, blogs and podcast hosts) the majority were very keen to publish. We also made sure to have other relevant images that were Pinterest and Facebook friendly to encourage more sharing of the infographic.
Before launching of the infographic we also offered it to our email subscribers as part of a 'VIP' club. This VIP club concept was very well received and was very successful.
We operate a niche market and with a good deal of creativity and smart thinking we were able to get massive attention to the infographic. Our primary goal was ranking in Google for a highly competitive term by getting a large volume of links to the content from reputable and relevant sources. We are well on our way to achieving this.
Bio: Ian Cleary is the CEO at RazorSocial.
While it may not be creative, the most effective thing I have seen on social media lately is the use of remarketing / retargeting advertising.
There's nothing like trying to resist buying a product just to have that product follow you everywhere you go, especially your Facebook newsfeed. Ones that have worked on me include NatureBox, Rosetta Stone, and Staples.
The Staples ad campaign was particularly impressive because the ad would show the product I looked at along with similar products.
Bio: Kristi Hines is the Founder at Kikolani & Kristi Hines Media LLC.
One of the most creative things I've seen to date across social media was Warby Parker's world class customer service offered on both Twitter, Facebook and YouTube. The social media team at Warby Parker consistently answers customer service questions from a special @WarbyParkerHelp Twitter handle with video responses that are recorded and then posted on the Warby Parker Help YouTube channel.

These responses are personal messages from staff members answering customer questions or thanking someone for a shoutout on social media or their blog.
This strikes me as creative because I've never seen a brand use these tools to so deeply connect with their audience of potential and existing customers to provide value. One of the best uses of social media is to provide value to your audience through one-on-one dialogue and Warby Parker consistently delivers.
Bio: Brian Honigman is a marketing consultant and a freelancer writer for both startups and brands. He's also a contributing columnist for Forbes, the Huffington Post, Mashable, Business Insider, Entrepreneur and others. Follow him on Twitter and Google+.
Many companies often ponder endlessly over the question of social media adoption fearing that it may not work for them. While it's true that a "one size fits all" approach does not work for businesses, the USP of social media is that it can be used equally effectively for companies of any size and ranging across a variety of verticals to boost business.
Minimizing costs and maximizing profits are the two basic rules of business economics for any company. And social media plays a crucial role in both, provided it's applied correctly.
Bio: Douglas Idugboe is the Founder and Chief Editor at Smedio.
One of the most creative things I've seen in social media has been the use of technology by a company I advise, EveryoneSocial, which empowers organizations to track the sharing of content from the company on social channels by their employees. Their software gives a company a bird's eye view of how many shares each employee is sharing, how many clicks that content is getting, and on what social channels the company is getting the most traction from their employees.
I always say the future of social media is in engaging what I call "social ambassadors" within the organization (something I teach companies), and EveryoneSocial is giving me and others a way to measure the effect of those "social ambassadors" for the organization!
Bio: Jesse Stay is Founder and Owner at Stay N' Alive Productions, LLC, an author, developer, and growth hacker.
Last Updated October 1, 2021