If you own or market an auto service center, you probably have to compete with several other service centers in your area. In an age where the Internet is most consumers' preferred method of locating businesses, that means you need to be easy to find online.
Think about how you go about finding what you need. If you're like most people, you type what you want into a search engine like Google, and check out the results on the first page or two. That's where your business should be when potential customers search for auto service centers, and the only way to get there is with search engine optimization, or SEO.
If your site has never been optimized, it can be a daunting task. Luckily, WebFX has an entire team of SEO experts that can help guide you! You can call 888-601-5359 or contact us online today for help getting started!
If you'd like to learn a bit more about how you can get started doing SEO, here are a few SEO tips for auto service centers that can help:
Independent research from Clutch has named WebFX the
top SEO company

in the United States.

Clutch has personally interviewed more than 250 WebFX clients to discuss their experience partnering with us.

Read More Clutch Reviews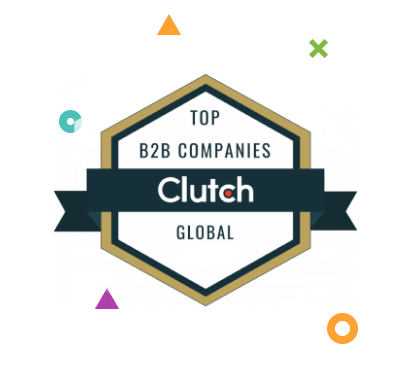 Tip #1: Optimize your pages for specific keywords
Think about the phrases people type into search engines when they're looking for businesses like yours. Auto service center? Car maintenance? Engine repair?
If those words are on your site, it stands a chance at showing up in search results. If not, you'll probably be buried under sites that Google and other search engines think are more relevant.
By optimizing your site for keywords related to your business, you improve the chances that people will be able to find you. However, there's a big difference between keyword optimization and keyword stuffing. The first means using relevant words and phrases naturally, while the latter means plastering them all over your page (regardless of whether they even make sense) in the hopes of ranking well.
This is a bad strategy, and will likely result in your site being penalized and not ranking at all.
Aside from using keywords related to your industry, it's also important to optimize for location-based terms. Because many auto service centers try to get local or regional clientele, longer keywords are often appropriate. For instance, phrases like "auto service center in Hackensack, NJ" would be wiser than simply "auto service center". It's also wise to be as specific as possible. For example, "Honda auto service center in Hackensack, NJ" is better than "auto service center in Hackensack, NJ".
Finding the right keywords will require you to first start with keyword research. For additional ideas, you can also go to your competitors' sites and see which keywords they are using.

Hear What It's Like to Work With WebFX!

"WebFX is dialed in to providing comprehensive SEO campaign services with attention to detail and superb customer service."
Auto Dent Removal Service On The East Coast
Tip #2: Write useful, interesting content
Search engines rank sites with interesting content better than ones that only have a page or two with contact information. They want to provide Internet users with useful information, and if you want your site to rank well, it should include articles relevant to your potential customers.
If you're not sure what to include, think about what drivers might be looking for before they make a trip to your service center.
How to put on a spare tire?
How to change their oil?
What certain sounds mean?
You may think that providing this information takes away from your business by enabling potential customers to do things themselves, but the truth is, sharing helpful tips like this is actually beneficial for both you and your customers.
Let's say, for example, a nearby driver gets a flat and searches "how to put on a spare tire." An article from your site shows up, they click it, and follow the instructions. That's enough to get them home, but once they get there, they need to figure out a more permanent solution. So who do they call?

If your article was useful to them, they'll be more inclined to give you their business—after all, you helped them before they even set foot in your center! And even if the process doesn't happen quite that fast (for example, if your site taught them how to change their oil without assistance), it's still a great strategy for building trust and a solid reputation, both online and offline.
Tip #3: Fix internal links
Nothing is as frustrating online as a broken link. You've probably experienced it yourself. You find something that sounds like just what you need and click on it, only to be taken to an error message.
It's time to fix all the broken links in your website, starting with your internal links. These are the links that connect your individual pages to one another, and if they're broken, they're not only annoying to visitors, but can also damage your SEO. Search engines use "crawlers" to crawl and index your site, and broken links make it difficult for them to index your pages.
As a result, their rankings in search engines can fall.
Tip #4: Evaluate your backlinks
In addition to the links within your site, it's also important to examine the ones on other sites that point to yours. Search engines like Google see links as indicators of quality, and if your site is being linked to from spammy, low-quality sites, they may begin to categorize your site as one, too.
On the other hand, links from reputable sites signal to search engines that your site's worth sending visitors to, and can help boost your rankings. Go through your backlink profile and take a look at which sites are linking to yours, and make sure that everything looks okay.
You can ask site owners to remove links to your site, but if they refuse—or just don't answer, you can use Google's disavow tool as a last resort.
Tip #5: Consider starting a blog
As an auto service center, you have plenty of information to share with the public. You can write about anything from maintenance advice to seasonal tips to the best car products on the market—basically anything you think your readers would find interesting.
We mentioned earlier that you should create quality content, and a blog can be a great way to organize that content. It can also serve as an easy way to keep your site "fresh," which is beneficial for SEO purposes.
Tip #6: Be active on social media
If you don't have accounts on at least one or two social platforms, it's time to get started!
Consumers use social media throughout the day, and many of them use it to interact with the businesses they patronize. If your auto service center isn't there, you're missing out on a great opportunity to connect with customers.
In general, it's best if you post at least a few times a week. If you're not certain what you should post about, consider adding tips, product info, "how to" videos, links to auto recall information, pictures of satisfied customers, pictures of your work, promotions your auto service center is running, or basically anything else you want to share—there are very few rules.
Don't be afraid to give your business a little personality, and be sure to engage when people post on your wall or tweet at you.
Want help with your auto service center's SEO?
If you'd like some assistance with your center's SEO—or just don't have the time to do it yourself—don't hesitate to contact us! Our talented team of Internet marketers can help you build a strong online presence, from SEO to web design to any other services you need.
Earn a 20% greater ROI with WebFX