Amazon SEO vs. Google SEO: Which is Better for Your Business?
Google is one of the world's top search engines, but Amazon is on the fast track to change that. Amazon has risen as one of the top search engines on the web. Millions of people use Amazon every day to find products. As you shape your search engine optimization (SEO) strategy, you may wonder if you should focus on Amazon SEO or Google SEO. Which one is better for getting leads interested in your products and getting them to convert? On this page, we'll discuss the differences between Amazon and Google SEO, and which one is best for your business. If you need help optimizing your SEO strategy, call us today at
888-601-5359
to speak with a strategist.
How does Amazon SEO work?
Amazon is one of the most popular search engines when looking for products. In fact, 90 percent of shoppers check Amazon even if they've found the product elsewhere. Many people turn to Amazon to find the products they need.
While it's strictly for ecommerce purposes, this site is considered a search engine because users can search for products. With the vast amount of people who rely on Amazon to find the right products, it's essential that you list your products there to earn more conversions for your business.
When you create your Amazon product listing, you must select relevant keywords for your product because they will help you appear in the right search results. You can choose multiple keywords and integrate them into your listing to ensure you appear in several relevant search results.
There are a few factors within Amazon that influence your product's performance in the search results. The first is reviews. Amazon focuses very heavily on reviews because it wants to provide customers with products that are good so that they will convert.
It's vital to earn great reviews if you want to improve your Amazon SEO. Customers are more likely to purchase products that have a 4+ star review. Amazon ranks these products higher because they increase the likelihood of converting.
Amazon also bases your search position on conversions. If you have a high traffic rate but a low conversion rate, it'll affect your product's listing. Amazon is in the business of earning conversions, so your lack of conversions will cause them to rank a different product higher.
This is especially relevant during the holidays with popular products. There is a high search volume for certain products, but people tend to look at multiple items before deciding which is best.
Amazon's ranking system is completely self-contained. It only determines your product's performance if it's listed on Amazon's website. Your website and other digital media campaigns don't impact how Amazon ranks your site.
If you want to earn a high Amazon SEO position, you need to focus on maintaining high ratings and earning conversions. It's the best way to improve your listing's ranking and continue to earn conversions for your business.
How does Google SEO work?
Most people think of Google when they think about SEO. After all, Google is the world's most popular search engine with over 3.5 billion searches conducted each day. Google is the go-to search engine to find businesses, products, and information.
Like Amazon SEO, Google SEO uses keywords to rank in the search results.
It's important to choose the right keywords to reach valuable leads for your business. When users conduct searches, they use specific keywords to generate results, so you want to use these keywords to drive them to your store.
A variety of factors influences Google SEO. Aside from keywords, Google relies on backlinks to boost your website's ranking. Backlinks are links to your site from other credible, authority sites.
Backlinks influence your site's position. If you earn many valuable backlinks for your business, it will build your website's authority. Google will see that authority sites are linking to your page and increase your ranking to allow more leads to find your page.

Google SEO is also influenced by how well your site performs. Unlike Amazon, Google focuses on clicks rather than conversions. Google wants to provide audiences with valuable results, so they look at how others interact with your site to see if it's valuable.
A huge factor in this process is page speed. Google looks at how many people click on your site and how long they're on it. If your page takes too long to load, users will leave your page and pick a competitor's page. This impacts your SEO because the bounce rate increases whenever they leave your site.
To improve your Google SEO, you'll also want to focus on improving the technical parts of your site. It's essential to monitor issues, like crawling errors, and fix them immediately. These types of technical problems can impact your ranking but fixing them helps improve your site.
Amazon vs. Google: Which is better?
As you look at the different capabilities for Amazon and Google, you may wonder which one is best for your business. These two platforms have different capabilities, so the choice depends upon your audience and campaign intentions.
It's important to know where your audience is in the purchasing cycle. The purchasing cycle is a visual representation of the stages that consumers go through when buying a product.
The stages are as follows:
Awareness: Your audience becomes aware of their needs for a product and becomes aware of your product.
Consideration: Looking for information about why they should choose your product (client testimonials, reviews, proof of excellence)
Evaluation: Looking at all options to decide on the best one for their needs
Purchase: Looking at information like shipping and taxes, return policies, and product guarantees, which leads them to purchase
If your audience is in the beginning stages, like Awareness and Consideration, they're more likely to search on Google for products to get ideas. On the other hand, if they are at the Evaluation or Purchase phase of the cycle, they're more likely to turn to Amazon to find the right product.
Google is great for leads that are just starting their search and trying to figure out what they need. Amazon is useful for reaching leads that know what they want and need to find the right product.
This behavior is especially prevalent during the holidays. When people don't know what to buy, 49 percent of people prefer to start looking by using Amazon to get ideas. This means that 51 percent prefer Google to give them product ideas.
These numbers shift when people are further along in the purchasing process. When leads know what they want to buy, 59 percent of them start on Amazon to find the right product. The different phases in the purchase cycle influence where leads begin to look for products.
Aside from your audience, your own campaign intentions influence which SEO option is better for your business. Are you looking to promote your business or your products?
If you want to promote your business, Google SEO is better. Amazon SEO focuses only on products and getting leads to purchase products. Google enables you to market your business and sell your products.
For businesses focused on earning conversions, Amazon SEO is a terrific option. It's a great site to reach leads that are ready to convert and just need to find the right products.
Though both sites have their specialties, there is no reason why you can't use both of them together! In fact, Google SEO and Amazon SEO work great together. Not only can you reach more leads, but you can use Google SEO to boost your Amazon SEO product listings to earn more conversions.
You can create both an effective and impactful campaign by using these services together. Both have their strengths and weaknesses, but combined, they can help your business grow.
Good agencies have more than 50 testimonials.
Great agencies have more than 100 testimonials.
WebFX has over 1000+ glowing client testimonials.
See What Makes Us Stand out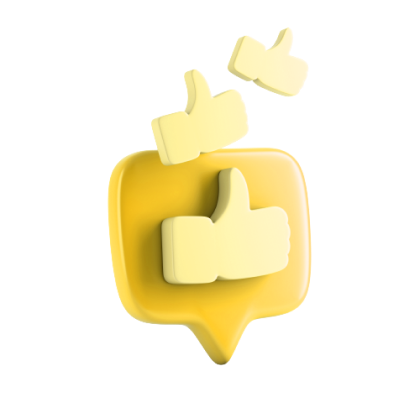 3 ways to optimize for Amazon and Google SEO
When you invest in Amazon SEO and Google SEO, it's important to optimize your campaign to ensure you can reach valuable leads. Here are three ways to optimize your campaigns.
1. Incorporate keywords
Keyword integration is an essential part of Amazon SEO and Google SEO. It helps your listing rank higher in the search results.
Keyword selection for Amazon SEO
When you optimize your Amazon SEO product listing, you'll want to conduct keyword research. Keyword research will help you find the right keywords for your product listing. It's important that you use an Amazon-specific keyword tool to help you find the right keywords.
People search differently on Amazon than Google. They tend to use more short-tail keywords, which only contain one or two words, rather than long-worded queries. An Amazon keyword tool, like Sonar, will help you find Amazon-specific keywords.
Once you have your keywords selected, you'll want to integrate them into your listing. You only need to integrate your keywords once to get Amazon to recognize them. You'll want to put your most important keyword in the product title to ensure Amazon reads it first.
Keyword selection for Google SEO
Keyword selection for Google is slightly different than Amazon. While Amazon focuses on short-tail keywords, Google SEO focuses on long-tail keywords. These are keywords that contain three or more words.
Long-tail keywords are better for Google SEO because they drive more qualified traffic. When leads search on Google, they use long-tail keywords in their query to drive more specific results. It's important to optimize your website for long-tail keywords to drive valuable traffic.
You can find the right long-tail keywords by conducting keyword research. There are numerous keyword research tools, like KeywordsFX and Buzzsumo, to help you find the right keywords.
Once you have your keywords selected, integrate them into places like your heading, title, body text, and meta description (we'll talk more about this later). Google crawls your site to understand the context of your page. By integrating your long-tail keywords into different places, you'll help your page rank better for that keywords.
2. Optimize your listing
When you are trying to rank on Amazon or Google, it's crucial that you optimize your listing. An optimized listing will help you perform better in the search results.
Optimizing your Amazon SEO listing
To optimize your Amazon SEO listing, you can start by incorporating keywords. You'll want to have multiple keywords that you can incorporate into your listing. It will help your listing appear in different results.
Aside from keyword integration, you'll want to optimize your title too. Put crucial information at the beginning of your title to ensure that everyone sees it, regardless of the device they use to review your listing.
In addition, you'll want to work on earning reviews for your listing. When people purchase from your listing, invite them to give an honest review of your product. More positive reviews will help your product listing appear higher in the search results.
Optimizing your Google SEO listing
To optimize your Google SEO listing, you'll want to incorporate keywords throughout your site. Integrate them into the headings, titles, body text, and meta descriptions of your pages. This will help you rank better in the search results.
In addition, check for technical issues on your page. As mentioned previously, it's essential to monitor your page speed to ensure your page is running quickly. You can use Google PageSpeed Insights to get insight into your website's performance or invest in page speed services from a digital marketing company.
You'll also want to check for crawling errors. These are issues like broken links. They can often prevent Google from properly crawling and indexing your pages, which affects how Google ranks your pages too.
3. Add visuals
Visuals are a key part of keeping your audience interested and engaged on your site. It's essential to incorporate them into your listing to garner interest.
Adding visuals to Amazon SEO listings
Visuals are an important part of your Amazon listing because they allow your audience to see your products up close. Your audience wants to get a detailed look at your product to evaluate it. It's important to post photos that help them get a good view of your product.
You'll want to post high-resolution photos to ensure that your audience gets a good look at your product. High-resolution photos allow your audience to zoom in and see the details. Be sure to include photos from multiple angles so your audience can see all aspects of the product.
Your photos can influence leads to convert. If you want to optimize your Amazon SEO listing, include high-resolution photos of your product.
Adding visuals to Google SEO listings
Visual elements are great for your Google SEO listing. They help keep leads engaged longer on your page. Users don't want to read giant blocks of text, so integrating visual elements can help break up that text to make your pages more engaging.
You can use various types of visuals on your site. This includes photos, videos, and infographics. Videos are a great visual element for your Google SEO listing because they boost engagement and time spent on your site, which can help increase your site's ranking.
Google wants to direct users to sites that are valuable. When users spend more time on your page, Google assumes it's valuable and will boost your website's ranking to allow more leads to find your page. By adding visual elements to your Google SEO listing, you'll keep leads engaged on your page longer and help improve your ranking.
WebFX will help you optimize your SEO plan
Google SEO and Amazon SEO are an essential part of your business if you want to sell your products to your audience. By taking advantage of both these strategies, you'll gain more exposure for your business and reach more leads that convert. At WebFX, we have more than 25 years of experience creating digital marketing plans that drive results.
We're a full-service digital marketing company that specializes in customized SEO plans. Our team of 500+ experts will bring their knowledge and expertise to your campaign. We'll help you figure out an SEO strategy that works for your business.
If you're looking for an SEO company that drives results, look no further than WebFX. To date, we've driven over $3 billion in sales and over 7.8 million leads for our clients. We focus on driving success for our clients first.
Want to know what it's like to partner with us? Just ask our clients! Check out our 1020+ client testimonials that attest to the great work we do!
Create a custom SEO plan today
If you're ready to optimize your SEO plan for Google and Amazon, contact us online or call us today at 888-601-5359 to speak with a strategist.
We look forward to hearing from you!
Earn a 20% greater ROI with WebFX