Competitors have a huge influence on your company. They might not walk into your storefront and pull your customers out by the arm to steal them from you, but if you're still asking, "Who are my competitors online?" they might as well be. When you know precisely who your online competitors are, you'll have the upper hand in winning customers — but we'll get into that later.
On this page, we'll answer the following questions:
Who are my competitors online?
How can I spy on competitors?
What are some competitor analysis tools I can use?
Keep reading to get the whole scoop! If you'd like to consistently learn more about beating your competitors with marketing and advertising, sign up for Revenue Weekly!
Bonus Reading: Why are my Competitors Ranking Higher on Google?
How can knowing your competitors help you win customers?
When you can confidently answer the question, "Who are my competitors online?", you'll be able to follow your competitor's lead, beat them to customers, and rank higher than them in search results on Google.
Doing so requires time and effort, but if you want to win customers and grow your business, knowing your competitors is one of the best ways to do so.
Keep reading to learn more about why knowing your competitors is crucial to your company:
Your competitors have the same target audience
Your competitors have the same target audience as you.
This means that your ideal customer will likely come across your competitor's business when searching for products and services online. When both you and your competition show up in search results for the products and services you offer, your target audience is left to choose between you, your top competitor, and hundreds of other competitors in search. Here are a few things that might dictate which search result your target customer chooses to click:
With all these factors playing into a user's choice, it's crucial that you know your competition and how they market their products and services so that you have a fighting chance of winning over your (and their) target audience.
They're doing something right
Typically, a competitor is a competitor because they're hard to beat. Whether that means they're hard to beat in search, storefront visits, or customer service, your competitors get labeled as such for a reason. When a business in your industry is doing well, one of the smartest things you can do is take note of what they're doing.
When you take a page from their book, it can help you come out on top — another reason why knowing your competitors can help you win customers.
You'll know who to keep an eye on
When you know who your top competitors are, you'll know who to watch. When you're aware of your competitors, you can track things like:
Knowing this valuable information can help you win customers by:
Targeting related keywords and beating them in search results
Holding similar events
Being active on social media
Providing unique promotions for similar products
The real question: Who are my competitors online?
Now that we've covered why it's important to know your competitors, let's talk about how to find your competitors online. There is a wide variety of competitor research strategies, and we'll talk about them all.
1. Start by finding your top keywords and who ranks for them
Regardless of your industry, it's essential to know what keywords mean the most to your business. These are your most valuable keywords — keywords that you want to rank highly for in search. To find them, follow these steps:
Create a shortlist of keywords that come to mind. These will most likely be the products and services that you offer.
After you've made that list, expand it by entering those keywords into a tool like KeywordsFX. KeywordsFX will give you different variations of that keyword.
Now that you have your eye on these valuable keywords, you'll be able to search for them on Google and see who appears at the top of search results. These are your top competitors since they appear in search results for keywords that you want to show up for too. It also means they offer the same products or services and share the same target audience.
Oh, and it also means they have a solid marketing strategy to rank highly for their target keywords.
2. Google your products and services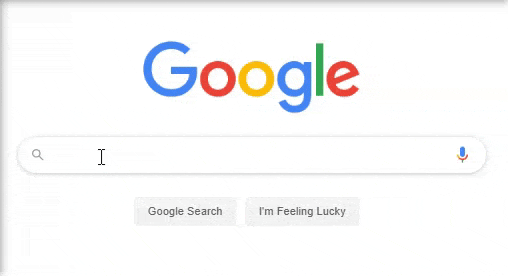 Perform a quick Google search of the products and services that you offer. Any company that ranks on the first page is your most serious competition, but don't lose sight of those ranking on page two, either.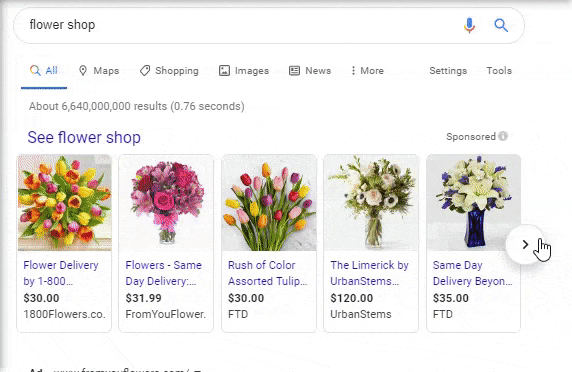 When you google your products and services, it gives you two pieces of crucial information:
Who your top competitors are (companies that rank for the same keywords you want to target)
How much ground you have to make up
For example, if you don't rank on the first page at all, you know that you have some work to do.
Keep in mind that even if you rank in a top position in search, it doesn't mean that your competitors aren't dangerous. Search engine results change all the time, and there are no warning signs for when your competitors are about to take over your ranking.
You'll want to take note of businesses that appear on pages one and two.
3. Rinse and repeat as a local search
Perform another Google search of your products and services, this time with your location attached. For example, if you're a flower shop operating in Johnstown, PA, try googling "flower shop Johnstown Pennsylvania."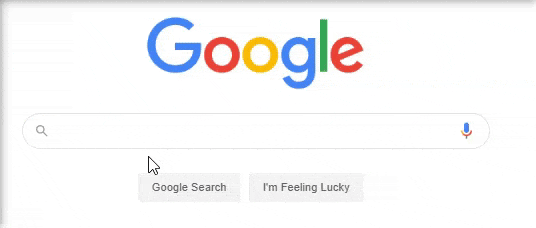 The results you see for your local search will give you insight into your local competitors. If you're a local business without an online ecommerce store, or you don't have more than one location, these competitors are going to be your most dangerous.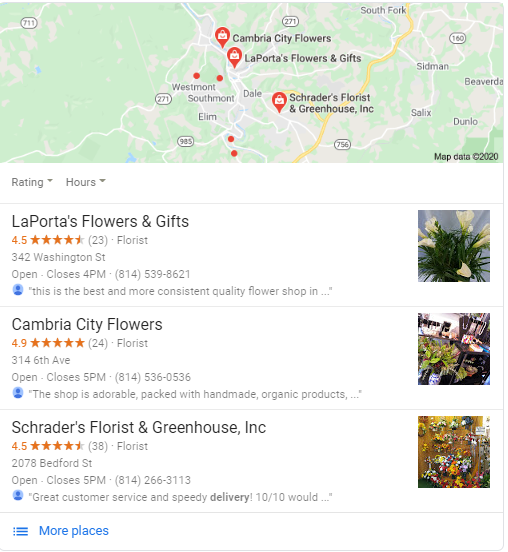 4. Check out ranking sites
Find your top competitors by searching for your industry on review sites. For example, if you're a plumber, try typing "plumbing [location]" into Yelp.

The results will show you the top businesses in your area that match your industry.
Since these companies are considered "top-ranked" in your area, you can bet that they're some of your biggest competition. You can also check out ranking sites like HomeAdvisor and Angie's List.
5. Use competitor analysis tools
Finally, one of the best and most reliable competitor research strategies is using competitor analysis tools. Keep reading to learn about our favorite tools for helping you spy on your competitors.
How can I spy on competitors? 5 tools to help
Now that we've talked about the many ways that you can find your competitors online, it's time to dive a little deeper into our last strategy — using competitor analysis tools.
So, the answer to the ever-popular question, "How can I spy on my competitors?" Use these tools!
1. Ahrefs

Ahrefs is an amazing tool that allows you to look directly into a competitor's organic search traffic —you can even use it as a Google position check tool. In addition, you'll be able to analyze their backlink profile, their keywords, and even their paid search metrics. With that kind of insight, you'll have a full picture of what you have to do to win their customers and outrank them in search.
2. SEMrush

How does your online presence compare with your competition? SEMrush can help. SEMrush provides SEO audits to help you understand where your campaign stands, plus includes position tracking, competitive intelligence, backlink audits, and even ideas for helping you gain more organic traffic.
With their competitive intelligence, they provide metrics to help you understand where your competitors rank and how you can get there.
3. SpyFu

If you've ever wanted a tool that could help you see every keyword that your competition has an ad for, ranks for organically, and more, SpyFu is the tool for you. This intelligent tool helps you increase your website traffic by helping you understand how your competition performs in search and beyond. They provide competitor SEO keywords, a complete keyword ranking history, competitor backlinks, and so much more.
4. Buzzsumo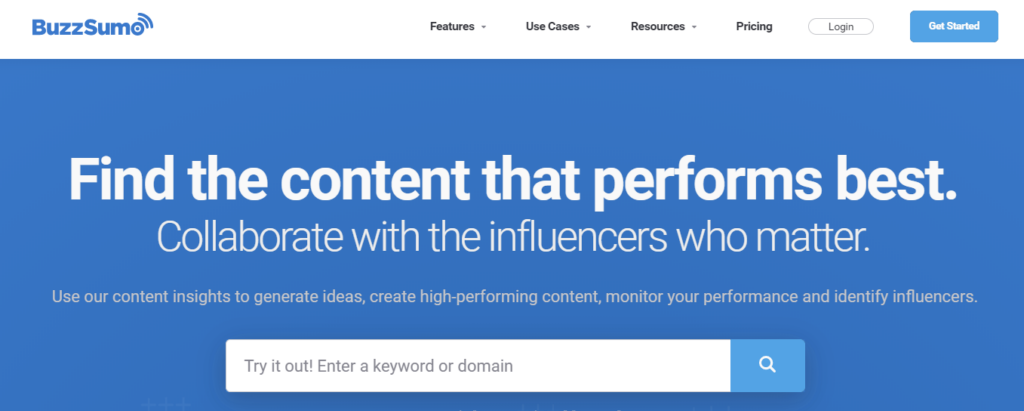 Buzzsumo is a fantastic tool for helping you find the kinds of content that perform well in your industry and for your top keywords. Although it doesn't directly point out your competition, it gives you a great idea of what kind of content you'll have to write to compete with top-ranking businesses.
5. Searchmetrics

Searchmetrics provides some of the greatest insights into you and your competition's content and online presence. The platform provides a variety of metrics that help you determine areas of opportunity that your competitors aren't currently capitalizing on — giving you the upper hand in customer acquisition. The platform can help you determine and target your ideal audience with the right message at the right time and provides extensive analytics to back up your strategies.
Want some help with competitor research?
If you'd like to work with an expert to spy on your online competitors, WebFX is here for you.
We've been helping clients rank highly in search for over a decade, and our real results speak for themselves. We'll get to know you and your competition and help construct a unique, custom digital marketing strategy that helps you outrank competitors in search and increase conversions. If you're ready to get started, contact us online for a free quote or give us a call at 888-601-5359!
Get posts by email
Join 200,000 marketing managers and subscribe to Revenue Weekly!
"*" indicates required fields
WebFX Careers
Join our mission to provide industry-leading digital marketing services to businesses around the globe - all while building your personal knowledge and growing as an individual.