Twitter is constantly growing, and with it comes an ever-evolving list of best practices for businesses to get the most from this channel. Here are WebFX's top Twitter tricks and tips to help businesses successfully grow and engage their followers, get retweets, and increase click-through rates on their tweeted links.
Best Times to Tweet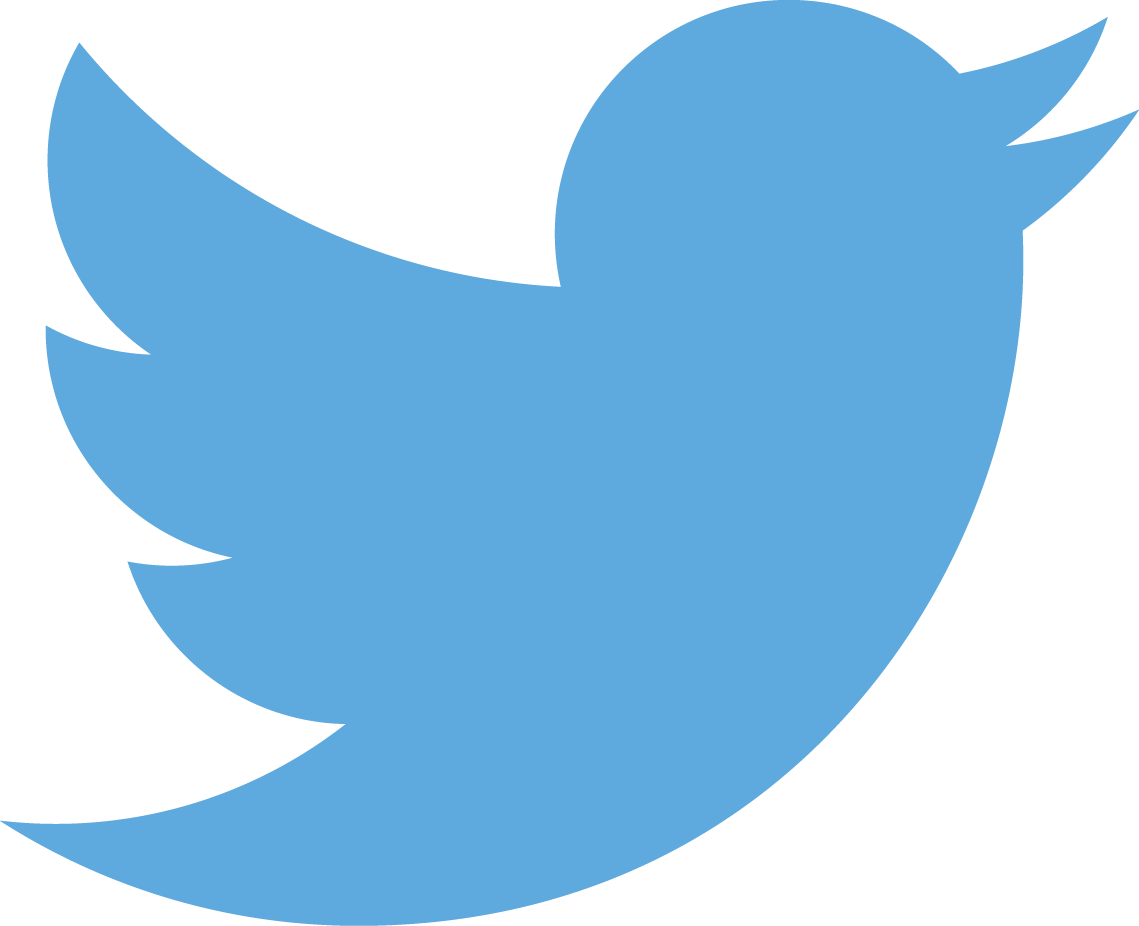 Twitter is constantly evolving, and so are the people who use it.
As social media continues to change how people connect with each other, user behavior shifts with it. This is why there are differing opinions on the best time to tweet.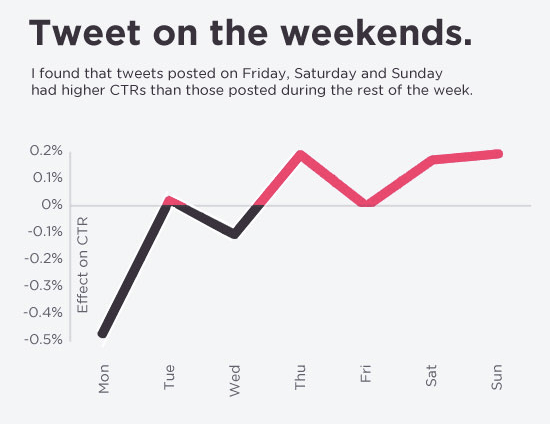 To find your best tweeting times, here are a few things to consider:
Target Audience:
B2B companies get higher engagement on weekdays, while B2C get more engagement on weekends.
B2C brands receive around 17% more engagement on weekends, but only 19% of brands tweet on weekends.
Teenagers are likely to tweet while at school, but working professionals tweet during their commute, lunch break, or after 5pm. Think about the free time and habits of your target audience to narrow down the best times to tweet.
Mobile Users:
People who use Twitter's mobile app are very likely to be on Twitter during their commute (7:30am-10am, 5pm-6pm)
Action Wanted:
The top calls to action for your tweets are Click-Through, Engagement and ReTweets.
The highest retweet percentage happens at 5pm.
The highest click-through-rate (CTR) happens at noon and 6pm.
The best times to post for engagement are 1pm-3pm EST on Thursday, Friday, and Sunday.
Tricks for Clicks
Social media does have an ROI. The first step to that sale is getting a Twitter user to click on the link. The link could be for a free download, a blog post, or a product.
Here are a few Twitter marketing tips to get those valuable clicks:
Include an incentive to click. This doesn't have to be anything expensive. It can even just be an enticing promise for great content.
Give clear and simple directions. Like all calls to action, keep the message as uncomplicated and easy to understand as possible. The reader won't click if they don't know what will happen.
Keep the focus on the action. Use @handles and hashtags sparingly so the reader won't be tempted to click on any link besides the one you want them to.
Hit the right length. Tweets with the highest CTR usually have around 120-130 characters.
Create a sense of urgency. Include a deadline or incentive to get the user to click on your link right away.
Besides clicks, retweets are a great way to get your company talked about. Third party endorsements shown through users' tweets and retweets are a powerful marketing tool. Retweets widen the reach of your brand, so they should be one of your objectives on Twitter.
Follow these Twitter tips to get more retweets:
Include a link. 70% of retweets contain a link.
Ask for retweets. Asking followers to RT your tweet makes a major difference in the percentage of people who will. Companies have found that including "please retweet" in their tweet increases the amount of retweets they receive.
Follow word trends. Socially Stacked has found that the following words are popular in retweets: top, follow, please retweet, social, help, check it out, great, free, 10, how to.
Engaging followers (and potential followers) will help you build brand loyalty, increase your fan base, and could even give you further insight into what your customers want. Popular forms of engagement on Twitter are asking questions, triggering conversations, and (of course) retweets and users clicking on your links. Here are the last of our cool Twitter tricks to increase follower engagement:
Include an image. Tweets with images get 2x the engagement.
Keep it short. Tweets get more engagement when they are under 100 characters long.
Limit your hashtags. For best results, only use a maximum of two hashtags in one tweet.
Repeat 3x. In order to make sure your tweet is seen, repeat the tweet with slightly different wording or hashtags at least three times so users in other time zones or with different Twitter habits will see it.
On that last point, below is an example of how I changed up the wording for the same article for three tweets. Typically, I use the headline the first time, a quote from the article the second tweet, and for the third I either use a key point or a different version of the headline.



Twitter is a great way to expand your company's reach, and with these helpful Twitter tips you will be a Twitter marketing master in no time.
WebFX Careers
Join our mission to provide industry-leading digital marketing services to businesses around the globe - all while building your personal knowledge and growing as an individual.