Minimalism in web design seems to be the new trend lately, and WordPress is the perfect candidate to put simplicity to good use. Good minimal design is more than white backgrounds and text-centered design — it requires the same balance, elegance, and purpose that good web design does.
You'll find 20 minimal WordPress themes below that embody both simplicity and enlightened design. Most of the themes are free, though some of them require a small fee.
When using a WordPress theme, be sure to read the license information and give the proper credit to the original designer when offered.
1. Simplicity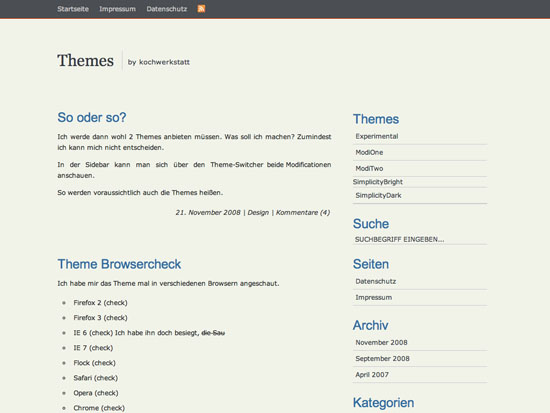 2. Clean Home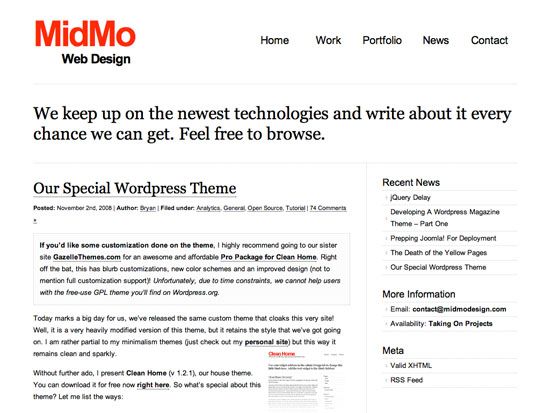 4. Modio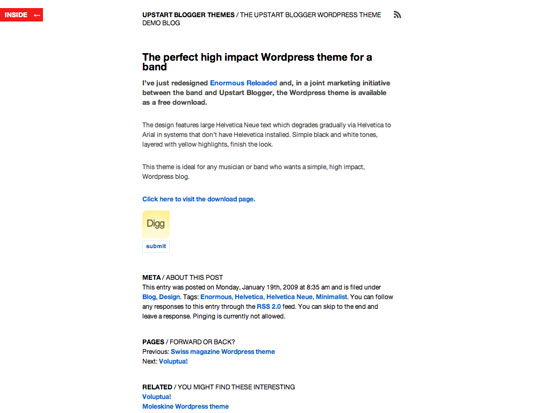 5. Carrington
6. FotoFolio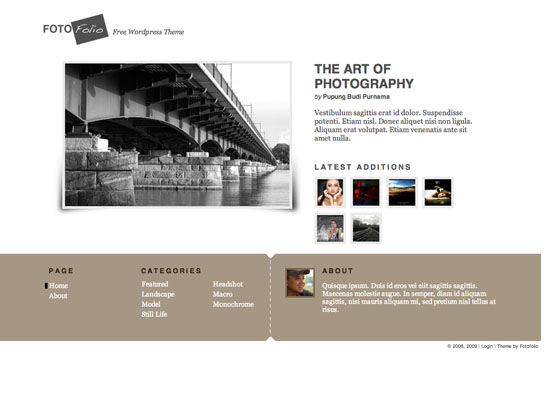 7. Enormous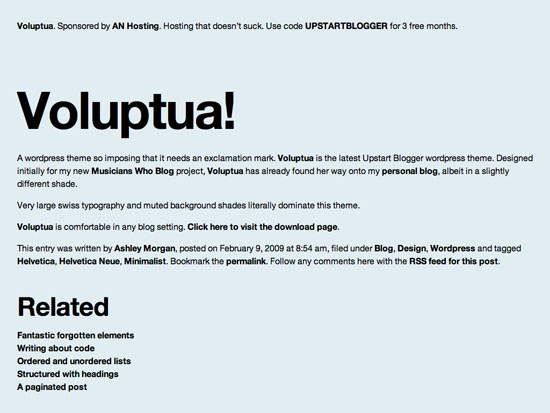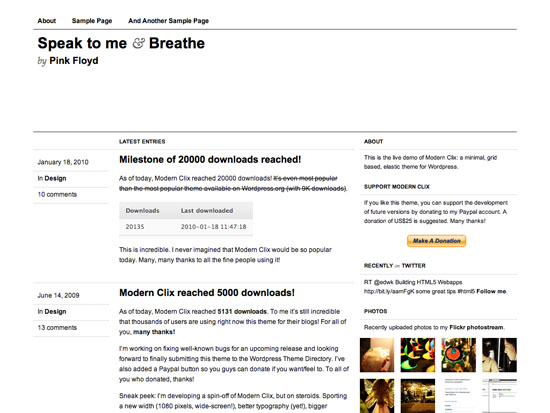 Demo |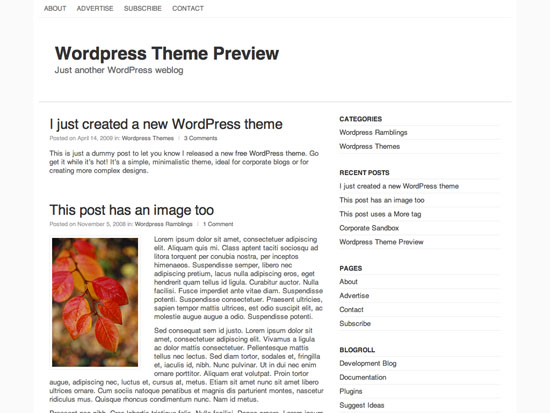 Demo |
11. Documentation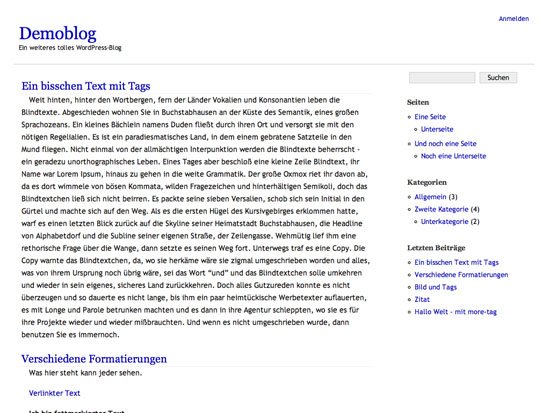 12. Simplr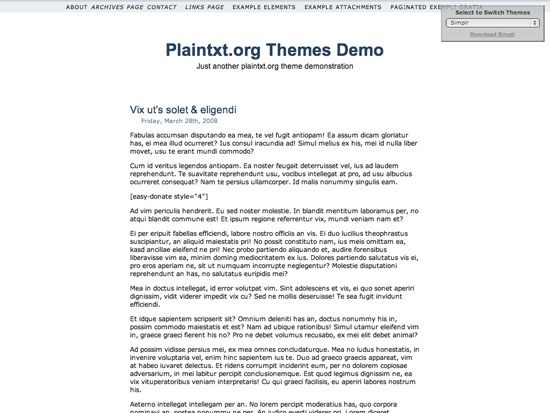 | Download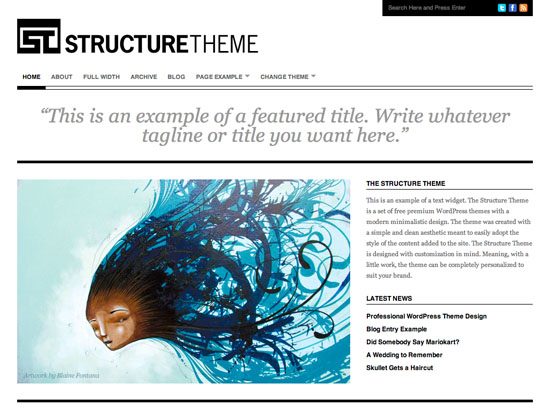 Demo |
15. Undedicated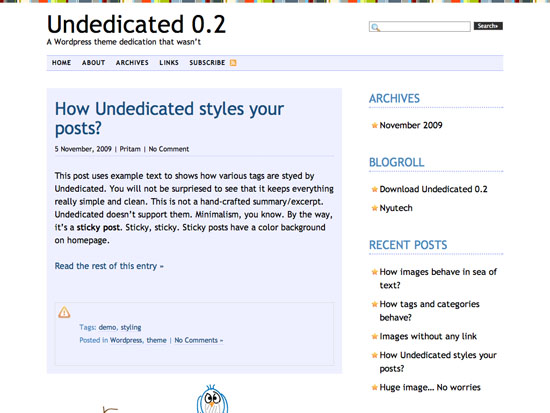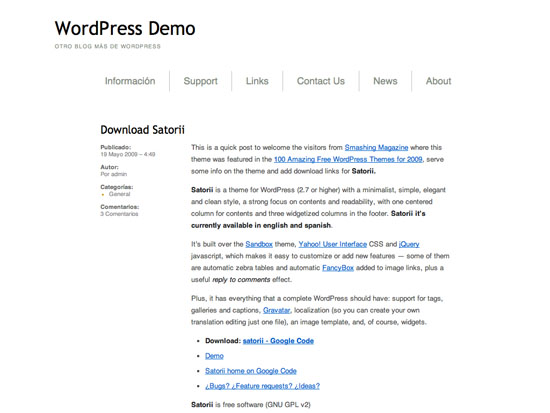 | Download
17. Vostok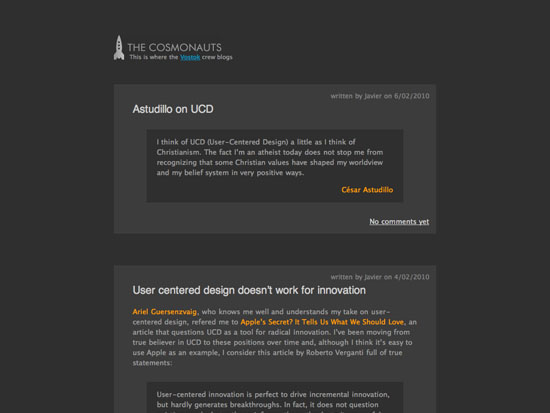 18. Smart Portfolio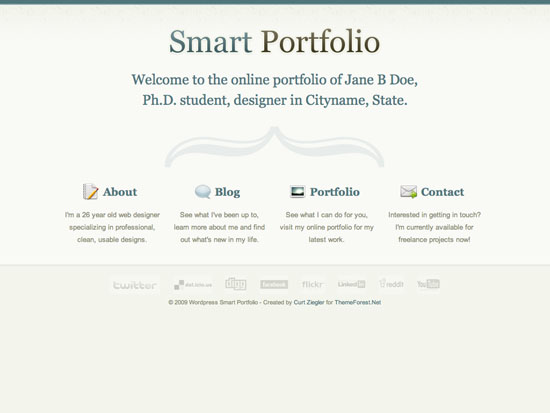 19. min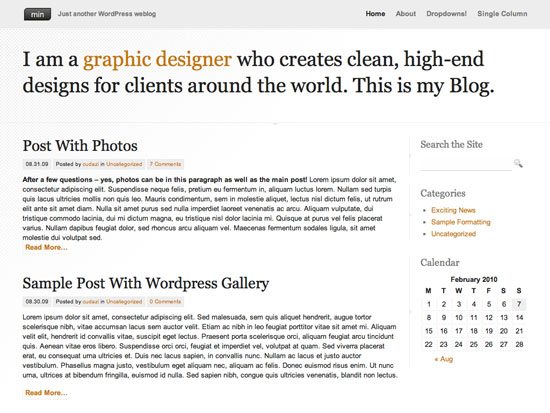 20. Manifest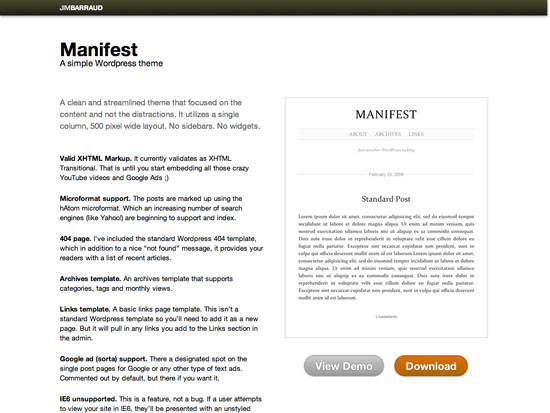 Related Content