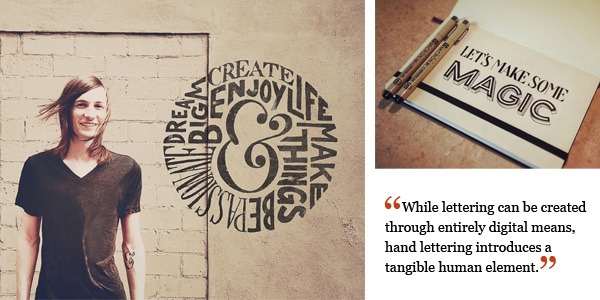 On the left: Sean McCabe. On the right: "Let's Make Some Magic" Sean McCabe — a hand lettering artist/type designer/illustrator — grew an interest in drawing typographic illustrations at an early age, starting in middle school. Now, at the age of 24, hand lettering has become a full-time persuit.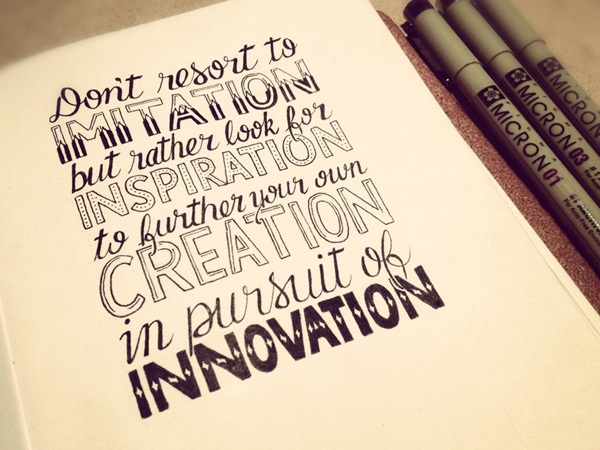 "Imitation • Inspiration • Creation • Innovation" Before it was his primary source of income, hand lettering was just something this talented artist did on the side while working as a full-time designer in a firm he and his partner started. "During those years," McCabe shared, "I created lettering nights and weekends, spending about 6 to 8 hours outside my full time job." Interest in his work picked up, so he decided to focus solely on selling products featuring his hand lettered illustrations (you can find them at his online store).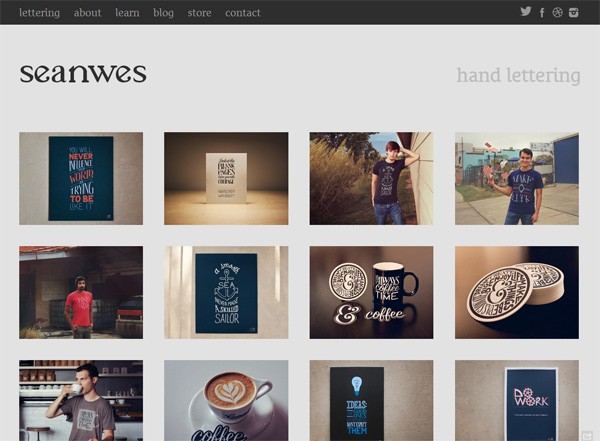 In addition to the products he sells, he occasionally takes on commissioned projects.
Income from commissioned projects "goes towards paying bills and fueling product development," McCabe said. What makes hand lettering different from creating typographic illustrations using software like Illustrator and Photoshop? McCabe explains: "The slightly imperfect nature of hand-rendered forms provides a certain charm that is all too uncommon in the increasingly digital world.
Everyone is familiar with pen and paper. Seeing something created with instruments that are very familiar allows the work to strongly resonate with a general audience. There is no veil of digital magic, there is only ink, parchment, and a steady hand."
The Hand Lettering Process
The first step that McCabe takes is to spend some time conceptualizing what he wants to produce through a rough draft.
"I first write out the entire content to be lettered in long form. I then begin to arrange the words very roughly into a rudimentary layout. I gradually refine the composition and flesh out the details." "While I do refer to myself as a hand lettering 'artist', I'm much more on the logical and intentional side of the spectrum than I am on the more subjective side commonly associated with art.
I think that is largely due to my background in design. I place a very strong emphasis on readability and legibility. In my opinion, what good is lettering if you can't read it?" He uses Pigma Micron ink pens in his typographic illustrations.
"They're great for getting a precise and consistent line regardless of how you hold them. They do not bleed, and they work very well," McCabe said.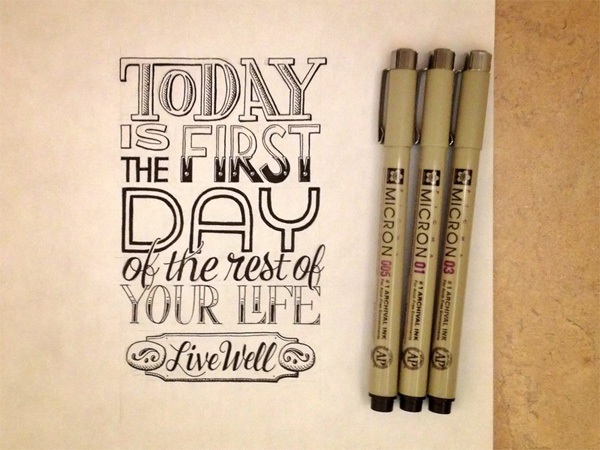 "Today is the First Day of the Rest of Your Life" He also uses a 2B pencil, hand sharpener, and a Boxy Eraser.
"The Letter B" When it's time to work, McCabe goes into what he calls "focused mode." How does he go into focused mode? "The first is to eliminate distractions. I minimize all the program windows on my computer, especially Twitter.
I ensure that I do not have any upcoming meals, meetings or planned interruptions. I silence my phone or put it in the other room. I clean my desk prior so that it is cleared except for the specific tools I will be using.
Finally, when I am sitting down in this environment I've created for myself, I will turn on some form of electronic music, such as trance or chillout. Lately however, instead of music I've actually been listening to the 5by5 podcast, Back to Work." "When I'm in this focused mode, I am often able to spend up to 4 hours in a sitting, if it is in the middle of the day, or up to 6 hours in a sitting, if it is late at night. My average completion time for a basic piece is 3–4 hours.
Longer projects can take upwards of 12 or even 20 hours." McCabe wrote a guide on his hand lettering process called Learn Hand Lettering that you can read on his site.
Hand Lettering Showcase
Here's a showcase of some of Sean McCabe's hand lettered typographic illustrations. To see more, check out his online portfolio.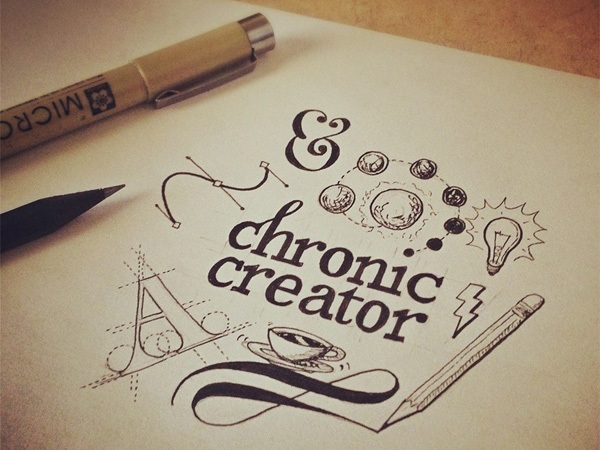 "Chronic Creator"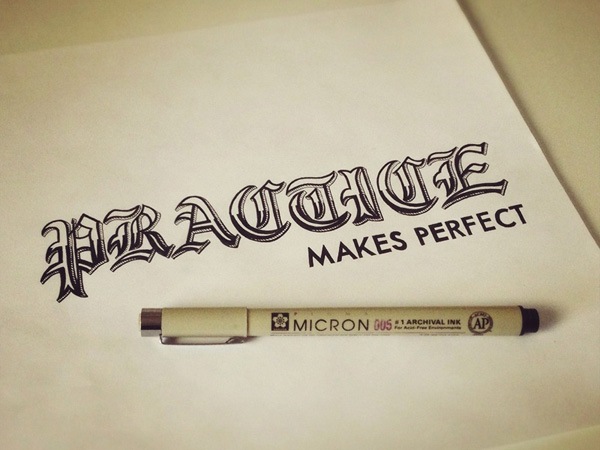 "Practice Makes Perfect"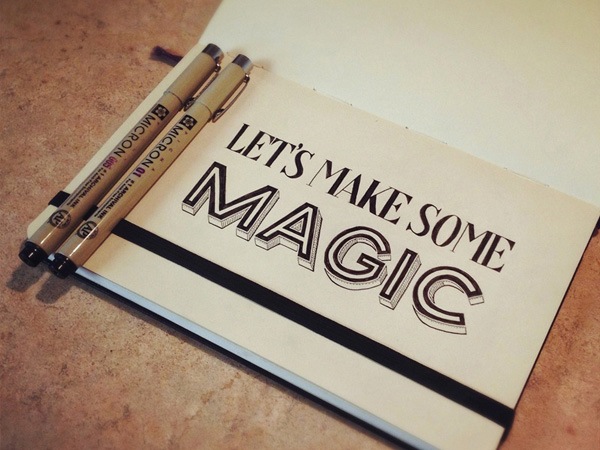 "Let's Make Some Magic"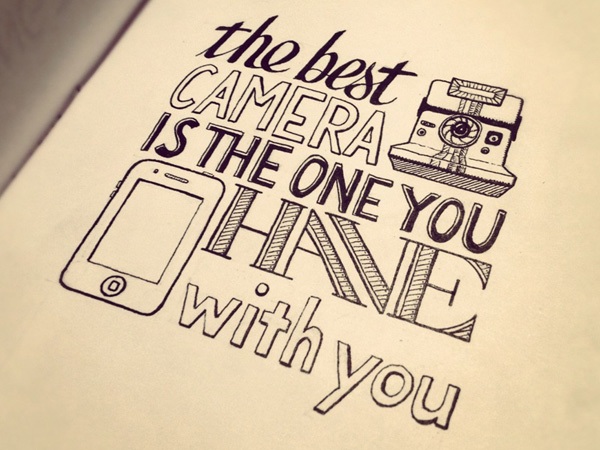 "The best camera is the one you have with you"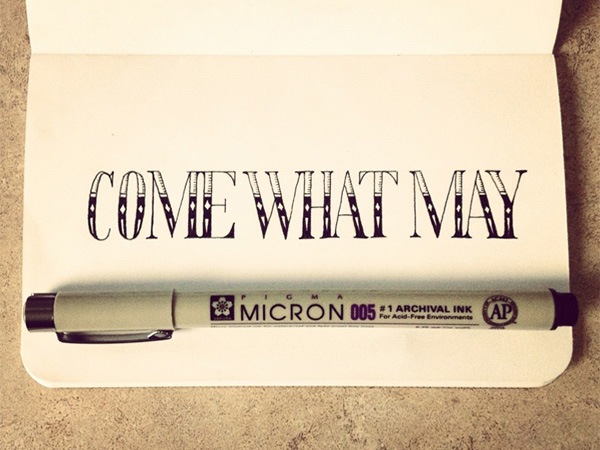 "Come What May"
"How to Solve Creative Block"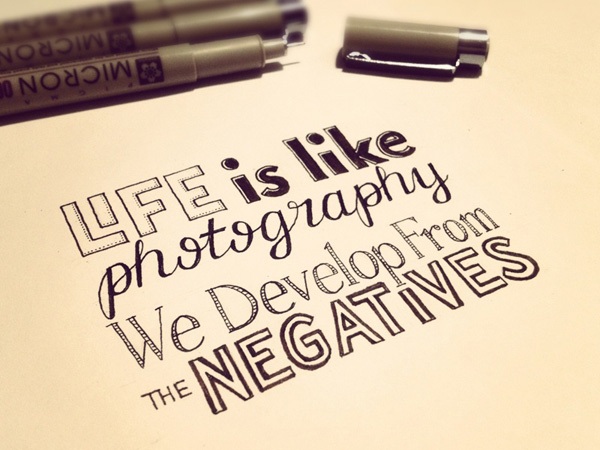 "Life is like photography, we develop from the negatives"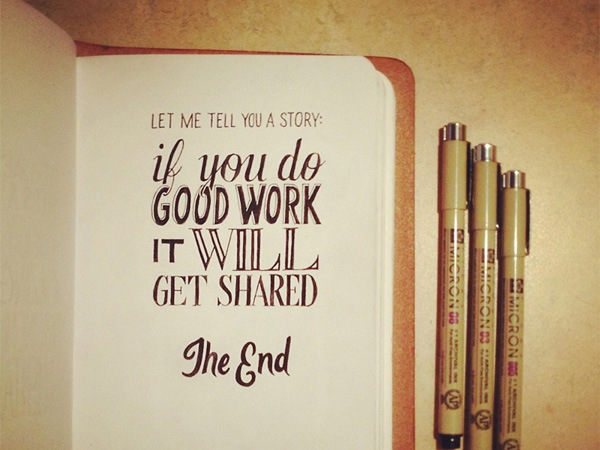 "On Getting Recognition"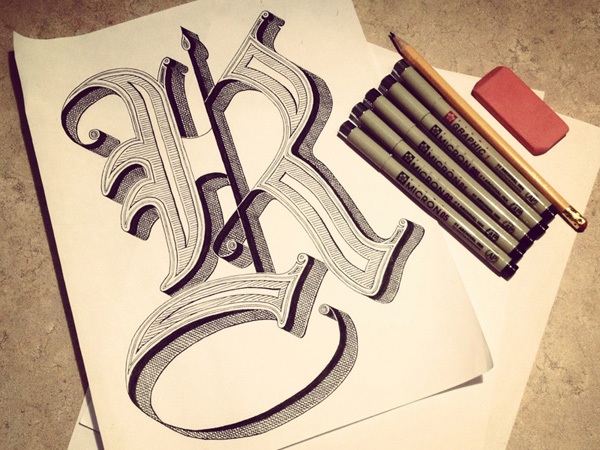 "The Letter 'R'"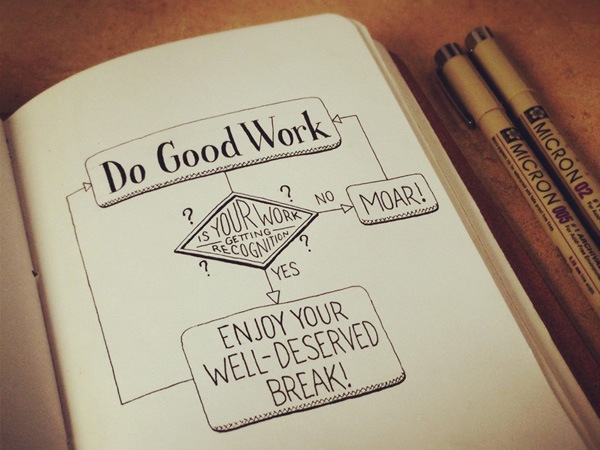 "Good Work & Recognition Flowchart"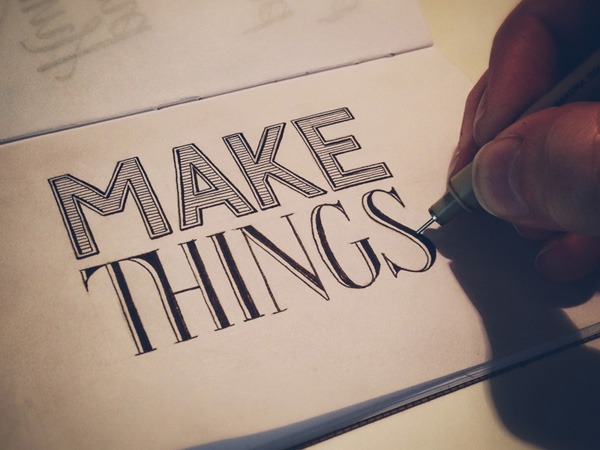 "Make Things"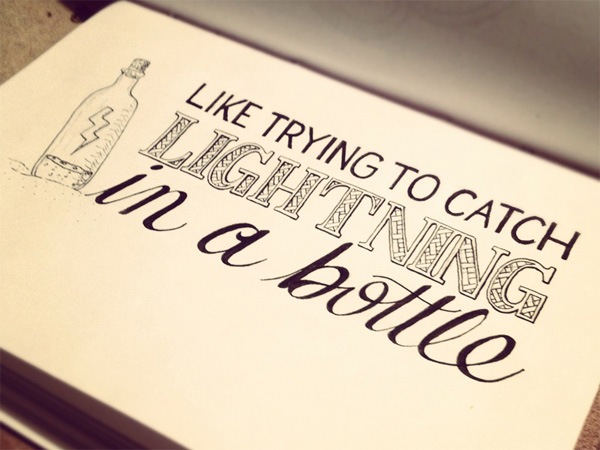 "Like trying to catch lightning in a bottle"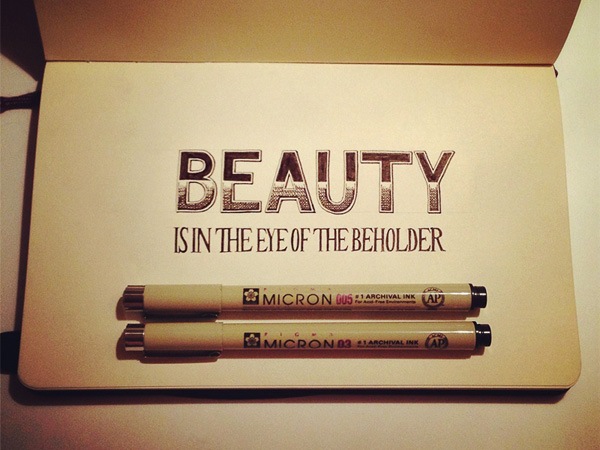 "Beauty is in the eye of the beholder"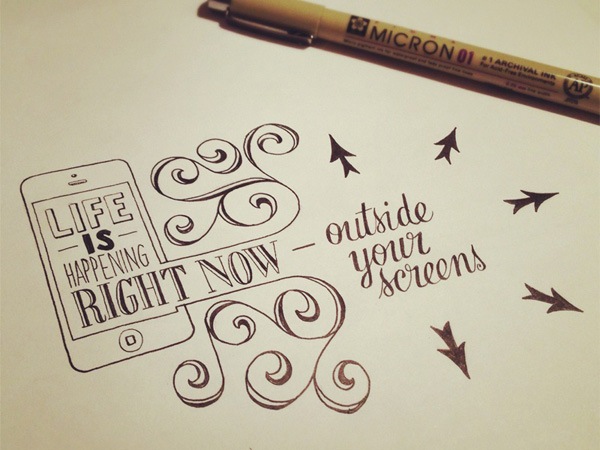 "Life is Happening (recreated)"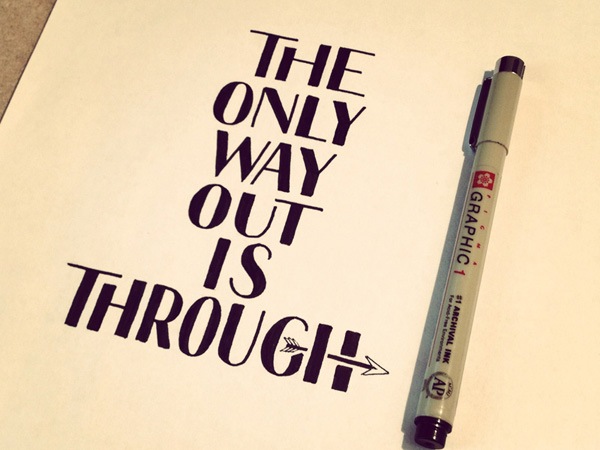 "The only way out is through"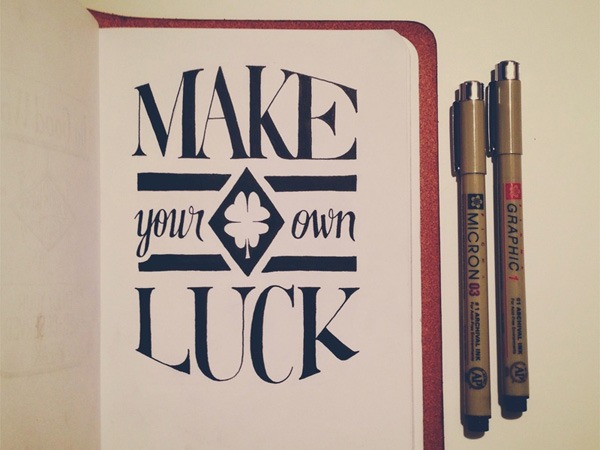 "Make Your Own Luck"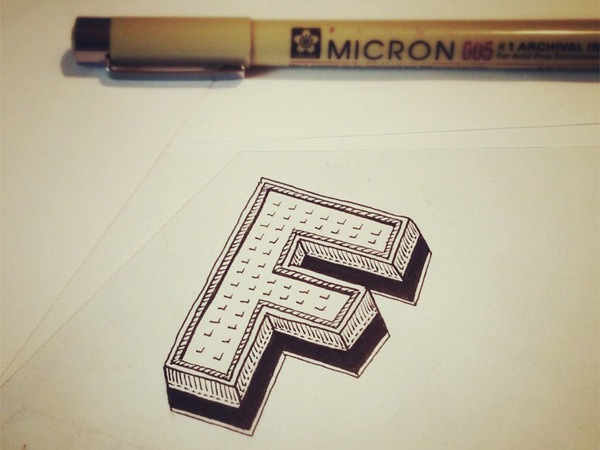 "Ornate F"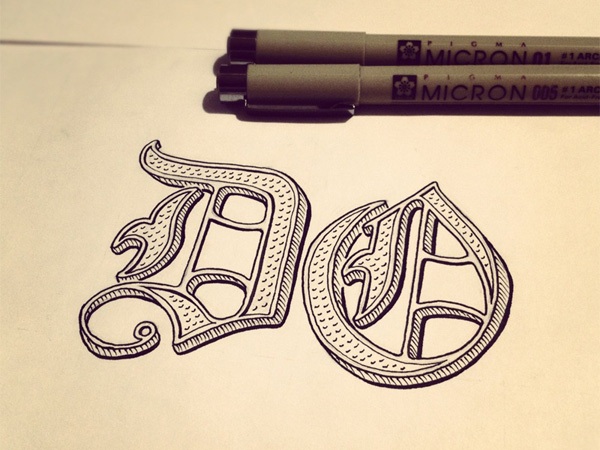 "DO"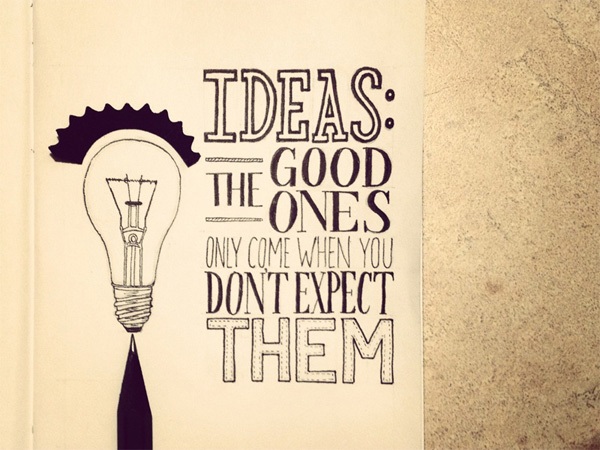 "Ideas: The good ones only come when you don't expect them"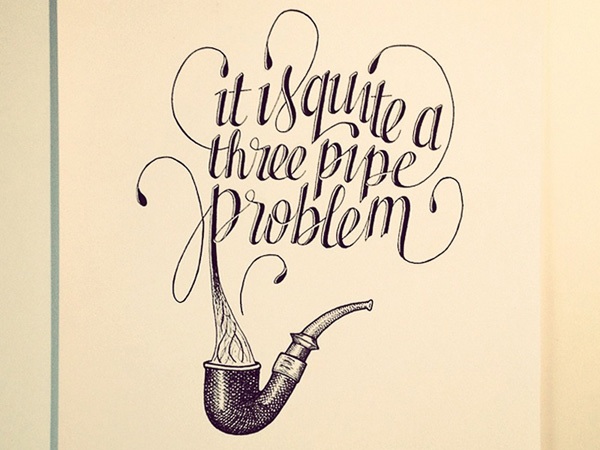 "It is quite a three pipe problem"
"Start that thing you've been putting off today"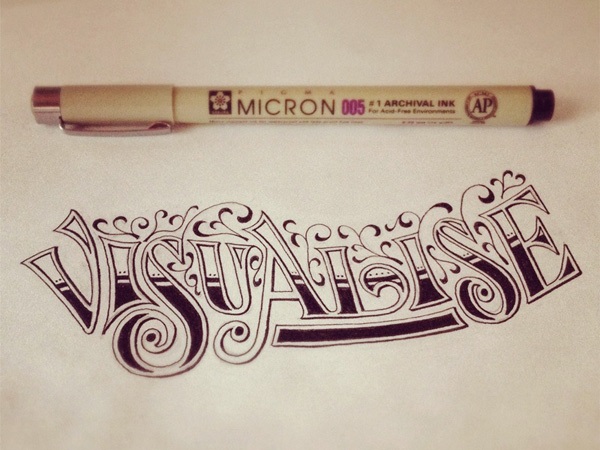 "Visualise"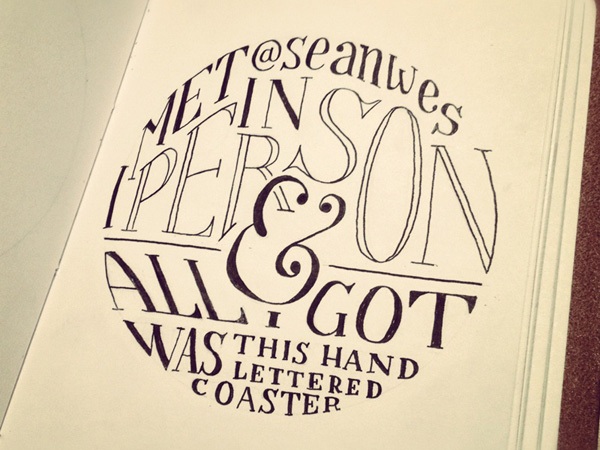 "I met @seanwes"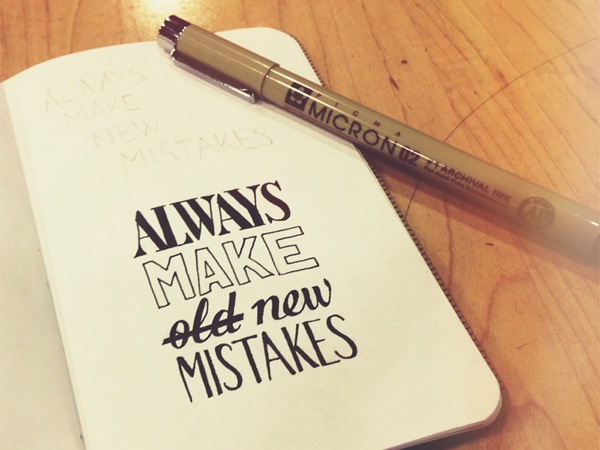 "Always Make New Mistakes"
Did You Like Sean McCabe's Work?
You can connect with the artist through Dribbble, Twitter and Facebook. His site is seanwes.com.
10% Discount Coupon Code At Sean McCabe's Online Store
You can purchase Sean McCabe's products through his online store.
We worked with him to give Design Instruct readers a 10% discount coupon code. This code is only valid until April 23, 2013. You can use the coupon code below upon check out at his online store:
INSTRUCT
WebFX Careers
Join our mission to provide industry-leading digital marketing services to businesses around the globe - all while building your personal knowledge and growing as an individual.