Your website plays a vital role in converting leads into customers. According to one study, 94% of users say a website's design gives them their first impression of your brand or business.
All websites should be functional, mobile-responsive, and captivating enough to catch and keep your visitors' interest — all while delivering a seamless user experience. Hiring a website designer or developer could be the best next step for your company. Web designer vs. web developer — what's the difference?
This guide will walk you through the difference between web designers and developers and how they can help your site. For more information, call 888-601-5359 to speak with a strategist about web design today!
Website builder basics
Below you'll find basic information about website builders.
What is a website builder?
A website builder is intuitive web design software that lets you build a website with no design or coding knowledge.
A website is a bunch of code, and not everyone has the time to learn HTML coding. However, anyone can make an account with a website-building platform like WordPress or Wix and create a functional, mobile-friendly website from scratch. This ability is appealing to many start-ups and small businesses.
Website builder examples
If you know how you want your website to look and function, you might enjoy working with a website builder. Popular website builders include:
WordPress
Wix
Squarespace
GoDaddy
Weebly
With website builders, you can choose from easy-to-install and customizable templates or use a plugin like Elementor to create your site by editing an existing framework. Wix outlines their drag-and-drop feature as a main perk: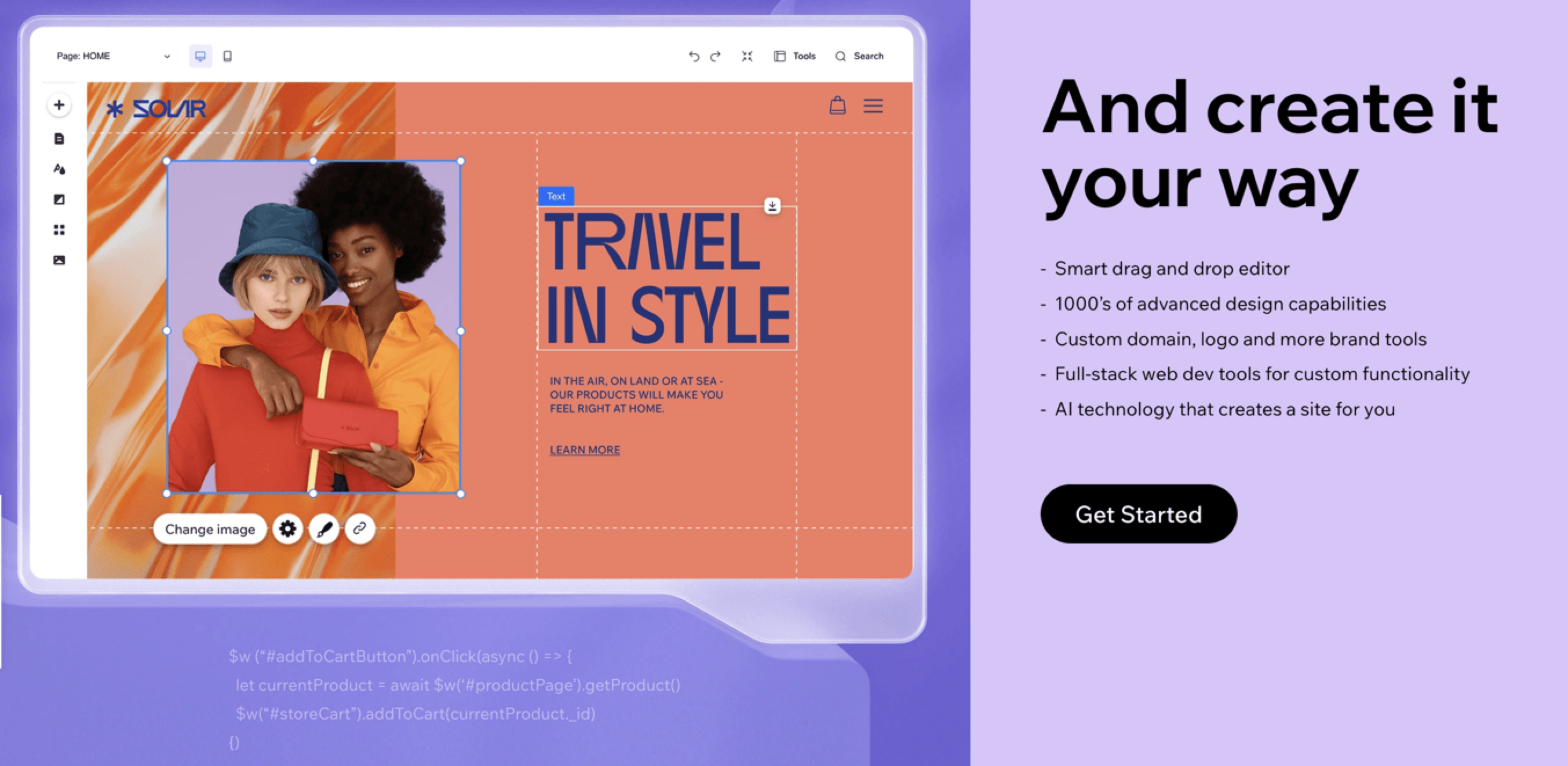 Website builder benefits
Website builders have built-in templates for niches or industries. For example, if you're a blogger, you can choose from a set of blogger templates. Or, if you're an ecommerce brand, you can find templates that incorporate product images and descriptions.
Website builders are:
Affordable
Intuitive
Quick and easy to use
Website builder drawbacks
With a website builder, you can have a website up in less than an hour. However, there are a few potential pitfalls of using a website builder vs. finding a website designer to create your site:
Unless you hire a template builder, the templates aren't custom to your needs.
Your website may not appeal to your target audience if you haven't done design research.
You won't have a point of contact if your website experiences issues.
When designing your website, you should consider visual elements like images, logos, and custom graphic needs that won't come with your website builder template. You'll need to hire freelancers to do graphic design work if you aren't savvy with Canva or design programs like Illustrator and Photoshop.
Web designer basics
Now that we know what a website builder is, let's dig into website designers.
What is a web designer?
A web designer is a trained professional specializing in researching and designing websites. A web designer communicates a brand's message through its visuals, like color schemes, information flow, typography, or anything else related to visual design.
Web designers work with clients to get a feel for their brand and create wireframes and mock-ups of potential design layouts clients can evaluate.
There are various types of web designers, and each one focuses on a different aspect of visual design:
User interface (UI) designer: UI designers optimize the step-by-step process a website visitor takes to go from lead to customer, ensuring it's smooth, functional, and easy-to-follow. To do this step, they employ user-journey maps. UI design is a spoke on the wheel of UX design.
User experience (UX) designer: A UX designer tailors the website for the overall user experience. They focus on your leads' needs as they navigate your website. They'll optimize your site's navigation and usability for a seamless user experience.
This post covers the difference between UI and UX design in more detail.
Web designer tools
Web designers can create logos and edit photos for websites to create a cohesive brand design. They might also know a bit of client-side coding like HTML, CSS, and Javascript.
Tools web designers might use include:
Adobe Creative Suite
Sketch
Figma
cc
Canva
Mockflow
Ultimately, the web developer brings the web designer's vision to life by coding and building the website. Here are a few tools that a designer might use for a website: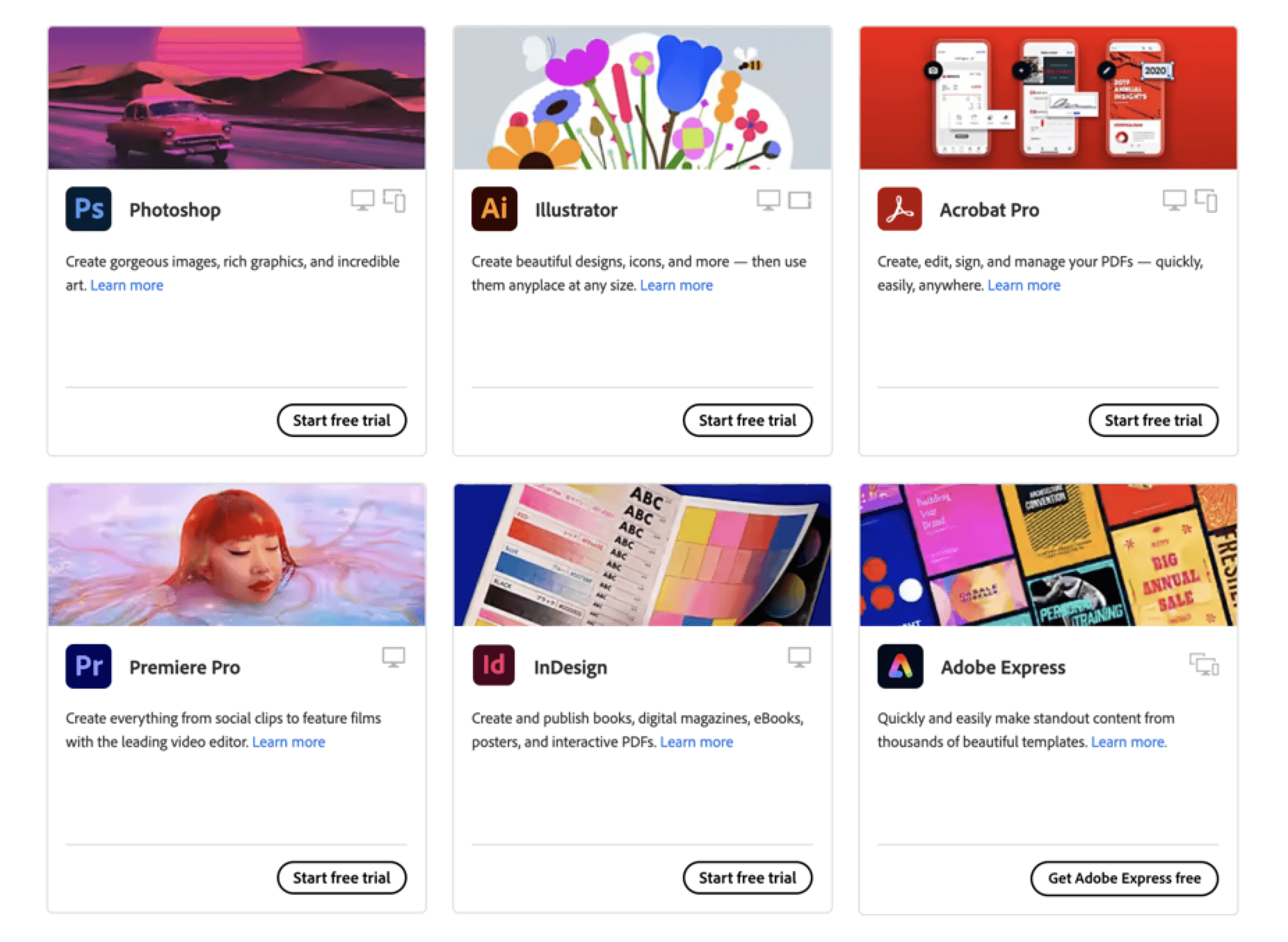 What's a web developer?
Once a web designer has finalized their design plan with a client, they'll work with a web developer to build the website from the ground up using code.
There are three main kinds of web developers:
Front-end developer: A front-end developer builds the part of the website a visitor interacts with — like links, buttons, navigation, etc. — with HTML, CSS, Javascript, or another coding tool.
Back-end developer: A back-end developer builds the back end of a website, or the noninterface side of a website, including servers and databases using advanced coding technologies like PHP, Ruby, SQL, etc.
Full-stack developer: A full-stack developer does both front- and back-end development.
Web designers and developers work together to create a client's dream website, combining their skills to create a functional, intuitive, and visually appealing website.
Website designer vs. website builder vs. website developer
Now that you know the difference between a website builder, designer, and developer, you need to decide which suits your situation.
Here are some key considerations:
Knowledge: Do you know what kind of website your target audience will resonate with? If you use a website builder, are you prepared to research and troubleshoot solutions for potential problems?
Needs: Will you need a landing page that converts or forms to collect customer information? It's easier to create blogs and ecommerce websites with builders, but hiring a web designer and developer duo might be best if you have more technical or unique needs.
Budget: Sometimes, a decision boils down to budget. Choose the option that give you the most options for your price.
We don't want to tell you about the work we do, we want to SHOW you.
View Our Portfolio

We've built over
Websites
in a variety of industries.
Partner with WebFX to create your dream website
Still uncertain about how to create your website? WebFX can help!
Our team of experienced web designers and developers can help you build a brand-focused website from the ground up with your unique voice and vision in mind. We can improve current website aspects that aren't converting as well as you'd hoped.
Check out our website design portfolio and contact us online to get started!
How is your website's SEO?
Use our free tool to get your score calculated in under 60 seconds.
Get posts by email
Join 200,000 marketing managers and subscribe to Revenue Weekly!
"*" indicates required fields
WebFX Careers
Join our mission to provide industry-leading digital marketing services to businesses around the globe - all while building your personal knowledge and growing as an individual.