Drive More Revenue With a Professional Marketing Company
If you want to stay competitive online, you need to partner with a trusted professional marketing company to help you elevate your online presence. With over 25 years of experience, WebFX is the professional marketing agency businesses trust to help them obtain more qualified leads and increase revenue.
Drive revenue with a vetted professional marketing company
Get an inside look at how our professional marketing company takes a unique approach to crafting marketing campaigns that help businesses drive more leads and revenue online.
How to find the best professional marketing firm for your business
With so many professional marketing companies available, it's hard to know where to start. Here's what you can do to find the best professional marketing firm for your business:
1. Determine what you need
Before you conduct your first search for a professional marketing firm, you need to determine what you need from your marketing company. Create a list of what services you want, so you can determine what companies offer them.
You can choose from a variety of services to help your business grow online, including:
You can research these strategies to see what they entail and if they seem like a suitable option for your business. Once you know what services you need, you can start eliminating companies that don't offer them.
2. Determine your budget
Another thing you'll want to do before you search for the right professional marketing agency is to determine your budget.
You need to know how much you have available to spend on your marketing campaign so you can determine if an agency's pricing model is a good fit for your needs.
To help you determine an appropriate budget, you'll need to research the cost for every strategy you're interested in for your business. Not only does this help you determine a reasonable budget, but it can also help you vet companies that undercharge or overcharge for their services.
3. Do you research
You know what services you need and how much you want to spend. Now it's time to start researching the best professional marketing companies. You'll want to find a few possible candidates and start combing through they're a good fit.
Aside from services, you'll also want to look at the company's team and values. It gives you great insight into the kind of company they are and who you'll work with for your campaigns. You can also look for things like awards to see if a company is a top performer in the industry.
4. Look for transparency
When choosing the best professional marketing company for your business, you want to focus on transparent ones.
You're investing your time and money into working with a professional marketing agency, so you want to ensure you know what you're getting and how much it costs. Look for companies that share their package details and pricing online.
Transparency is a good sign, as it means that a company will be open and honest with you. These companies are most likely to keep you informed about your campaign, let you know what to expect, and keep you up to date with pricing changes. They'll also be honest about your competition and what they recommend.
5. Check reviews and testimonials
As you further narrow down your list, be sure to check reviews and testimonials of professional marketing companies.
Reviews and testimonials provide you with insight into how others experienced a company, so you can gain a better understanding of how people like a company.
Reviews will show you both positive and negative experiences with a professional marketing agency. You can use reviews to help you gain an understanding of what people love, as well as where a company may fall short. It also enables you to see how a company handles negative reviews, which can boost your confidence in choosing them.
Testimonials, on the other hand, are always positive experiences with a professional marketing company. These testimonials can help you see how a marketing company's process helps companies grow their businesses online.
Generally, the more testimonials a company has, the better. Did you know that WebFX has 1000+ reviews? Check them out to learn what it's like to work with us!
6. See if they have experience with your industry
When you're looking at a professional marketing company, you want to see if they have experience in your industry. You can comb through their portfolio to find if they've worked with a company like yours prior and see what they did for them.
If a professional marketing company doesn't have any documented experience in your industry, don't count them out just yet! Look for diversity in their profile and see if they work with an abundance of different industries.
If you see diversity, you can feel confident that they have experience getting to know new industries and creating marketing campaigns for businesses in those industries.
Good agencies have more than 50 testimonials.
Great agencies have more than 100 testimonials.
WebFX has over 1000+ glowing client testimonials.
See What Makes Us Stand out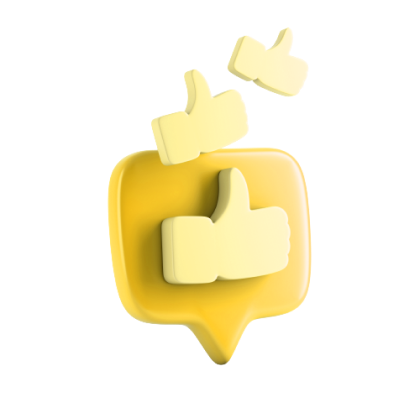 Ready to Grow? Get your FREE Quote Today!
"We measure our success by how much we WOW our clients."

Bill Craig
WebFX President