7 Web Design Ideas for Creating a Website That Drives Results
Your website is the first impression users get of your business. You want to make sure that your website design creates a positive impression, so you can keep these leads engaged on your site.
As you learn how to design your website, you may not know what elements to include on your site. There are dozens of elements you can use on your site. So, how do you know which ones will work for your business?
On this page, we'll cover seven web design ideas that will help you improve your site's design. If you need help implementing these elements, call us today at 888-601-5359 to speak with a strategist.
Don't forget, we provide our web design services to clients all over the world! Whether you need web design services locally in Harrisburg, or you're looking for web design services in Boston, we've got you covered.
WebFX knows web design, and we can help to create a website that converts.
CONTACT US TODAY FOR A FREE QUOTE!
1. Ensure your site is responsive
Responsive design is one of the most important elements of your site. Your audience accesses your site through different types of devices, including desktops, mobile phones, and tablets. You need to ensure that each type of user has a good experience on your site.
Think of it this way — would you want to access a desktop version of a site on your mobile phone? The text would be too small, and you would constantly have to zoom in and out to read information. This isn't a good experience.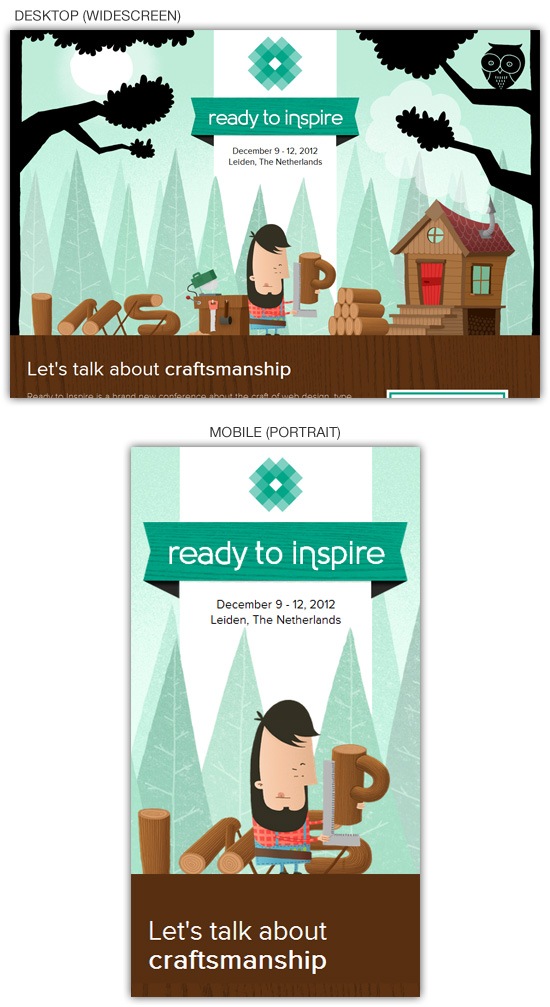 By implementing responsive design, you provide your audience with a positive experience. Your site adapts to their device, so they can access your information easily. It's a great way to ensure that all visitors have a great experience while visiting your page.
This will lead to more conversions, too. If leads can read the information easily, they are more likely to stay on your page and learn more about your business. So, if you want to boost conversions for your business, you need to integrate a responsive design.
2. Focus on user experience
As stated previously, you want to provide your audience with a positive experience. User experience is a key aspect that you need to remember when you are designing your website. A positive user experience is crucial to keeping leads on your page.
If your leads don't enjoy their time on your site, they will leave your site, and you will miss out on leads for your business. To combat this, you need to invest in improving user experience.
There are numerous elements that add to a positive user experience. One element is your page's speed. Users hate to wait for slow loading pages and will leave your site if it takes too long to load.
You want to make sure that your site runs quickly and efficiently. You can use Google PageSpeed Insights to see how quickly your site runs or you can invest in page speed services from a digital marketing company.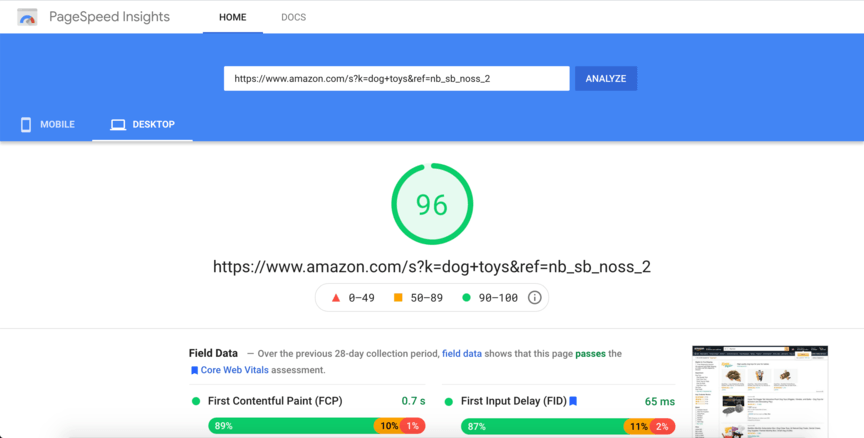 Another important element is your navigation. When you design the navigation on your site, you need to keep your audience in mind. You want to create a navigation that is simple and easy for them to use.
Users want to find information quickly. They don't want to search around your site to try to find the right information. You'll need to create a navigation bar that is simple with broad headings to help people find what they need.
These are just a few of the many user experience elements that matter to your audience. To create an effective website, you need to invest in the user experience. If you hire a website designer, they can help you prioritize user experience in your site's design.
3. Make your design reflect your business
When you start designing your site, you want to make your design reflect your business. It is important to create a design that fits your business, so people will recognize it easily. It will help build brand recognition, so leads remember your business down the line.
If you have a color scheme for your business, implementing it is a brilliant website design idea. It will help build consistency between your site and your place of business.
Many businesses choose color schemes that help build strong brand association. Doctors' offices often choose a blue/white color scheme, recycling companies focus on a green theme, or a design company will choose a colorful array of colors. All these businesses make these choices because people already associate these colors with these types of businesses.
The same goes for the design aspect, too. A doctor's office may stick to a more modern, clean design, while a design company choose a more contemporary and artsy design. It's a reflection of these different types of businesses.
If you want to build your business' brand recognition, you'll want to choose a design that reflects your business. This will help your visitors remember your business better.
4. Choose the right font
Along with choosing the right design, you'll want to make sure you choose the right font. The right font is crucial to your visitors' experience.
First, you want to choose a font that is easily readable for your audience. If you want them to absorb your information, you need to make sure they can read it. You need to choose a font that is easy to see when it is large and small.
When you're looking at different fonts, you'll want to stray away from ones that are too artsy. These typically don't provide easy readability for your audience. You'll also want to stray away from cursive, too, as this can be challenging to read for your audience.
This doesn't mean you have to be complete plain with your text. You still want to engage your audience and get them interested in your business. There are many readable fonts that add a little character to your site but are also easy to read.
By choosing the right font, you will help users have a better experience on your page.

5. Integrate visual elements
Visual elements are a key part of your website. If your site only has text, you won't engage your audience. They will lose interest and go to another site.
By integrating visual elements, you keep your audience interested in your page. There are numerous types of visual elements you can use on your page.
Photos are the most common visual element. These are a great edition to your site if you want to give them insight into your business. You can post photos of your products, staff, business, or other relevant images.
Many businesses are starting to use infographics for visual elements. These are informational photos that provide your audience with important information. You can use these elements if you want information to stick out on your site.
One of the best visual elements for your page is video. Videos are a great engagement tool to use on your site. With the growth of sites like YouTube, videos are becoming increasingly popular.
In fact, your visitors are 10 times more likely to interact with a video than a block of text. It's a great way to get them engaged on your page. You can get your audience engaged and interested in your page by adding a video.
Visual elements are a great way to keep your audience engaged on your page. It helps break up the text on your page and helps your audience digest information easier.
6. Integrate elements to help leads connect
Many leads will find your website first. They'll check out your information and decide they want to hear more from your business. So, how do you help them connect?
One web design inspiration is to integrate email sign-up bars that allow people to enter their email addresses to receive updates and stay connected with your business. This is a great way to capture these leads and eventually nurture them towards conversion.
Another option is integrating social media buttons. Many people have social media accounts and use them to connect with friends, family, and businesses. This is an opportunity for your business to build a direction connection with your leads.
If these leads check out your business and like what they see, they may want to connect with you on social media. It's a great opportunity to capture leads, so you can inspire them to convert.
You can help your audience connect with your business by integrating social media buttons and an email sign up bar into your web design.
7. Include CTA buttons
For the final website design idea, you want to make sure you incorporate call to action (CTA) buttons. CTA buttons guide users to the next step.
Many people access your site and like the information they see. They may want to take the next step, but they don't know how. You can guide them to the next step by integrating a CTA on to your page.
CTAs guide users to the next step. They tell your audience how to proceed to the next step. These CTAs are effective for guiding your audience towards converting.
You need to make sure that your CTA buttons stand out to your audience. It's important that they fit into your design, but also stick out enough that they catch your audience's eye. You want them to see these buttons, so they know how to proceed next.
CTAs are a great way to keep your leads engaged on your page and get them to take the next step.
Time to Level Up Your Sales
Our long list of services helps you grow every aspect of your business with marketing strategies that are proven to increase bottom-line metrics like revenue and conversions.
In the past 5 years, we've managed more than 12.9 MILLION transactions across our client base.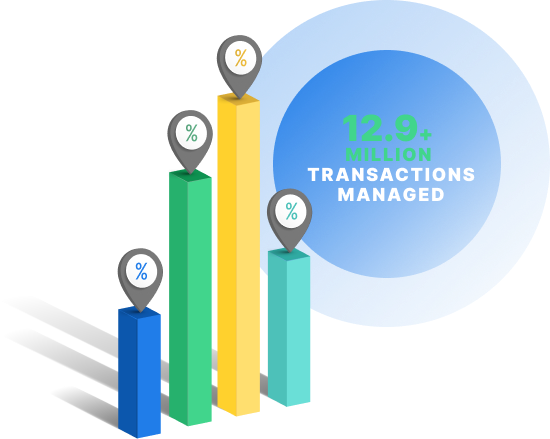 WebFX is a top web design company
Your website's design is an integral part of your business. It sets the first impression for new visitors and impacts how they perceive your business. At WebFX, we know how to design websites to maximize you potential to engage new leads.
We're a full-service digital marketing company that specializes in creating customized websites. We have a team of 500+ experts that will bring their knowledge and expertise to your campaign. Our award-winning team of designers will help you create a customized website that works for your business.
If you're looking for a company that drives results, look no further. To date, we've driven over $3 billion in sales and over 7.8 million leads for our clients. We focus on putting our clients' success first before everything else.
Our clients love the work we do, too. In fact, we have over 1020 client testimonials from a variety of industries. Check them out to see what its like to partner with a top web design company like WebFX!
Get started today!
Are you ready to start drawing in more credible leads with your customized web design? Contact us online or call us today at 888-601-5359 to speak with a strategist about your customized website.
We look forward to hearing from you!