PPC is one of the most effective and budget-conscious forms of advertising. Pay-per-click allows you to simply pay a fee each time one of your ads is clicked, and allows your company to not solely rely on organically-driven site visits.
It can be an extremely effective channel, but also a competitive one – especially within the higher education industry. And unfortunately, some organizations are scared off by high cost-per-click and stiff competition.
But with the right campaign management, PPC ads can be a great way to bring more students to your college, university, or trade school. Keep reading, and give us a call at 888-601-5359 to learn more.
Types of PPC advertising
In the world of pay-per-click, there are many ways that you can choose to advertise. Here are the most common.
Text ads
This kind of ad is most often found in the results pages of Google or Bing. Search engines will place these ads at the top of search results.
For example, if a user types in "Liberal Arts College in Maine," and you are paying for an ad for that keyword, your ad will appear above the organic results.
Setting up these advertisements is relatively simple with Google Ads. Write your headline and two lines of body copy (staying within their text limitations), include a link to a relevant page on your site, select the keywords you want to advertise for, and set a bid for how much you're willing to pay for each click to your site.
This bid helps determine which ads display for any given search, so the more you're willing to pay, the more likely it is that your ad will display. That being said, your bid isn't the only factor. Google considers a combination of the bid you place for your keywords, your Quality Score, and the expected impact your ad will have.
The great thing about text ads is that they are non-invasive. They don't take up your whole screen, and they don't pop up out of nowhere. They are simply there for you to click on if you are interested in the college being advertised.
Display ads
Display ads can be a great option for higher education PPC advertising. These ads allow you to target potential applicants that have already visited your site.
Retargeting is the most effective form of display advertising.
It allows you to serve ads to your customers based on what they've already looked at on your site. This technique makes users 70% more likely to convert to customers.
Social media ads
Most of your potential students have use social media on a daily basis. Creating ads on these social media platforms can be extremely effective.
You can place ads on Facebook and use their advanced targeting features to reach potential students. These ads can take interested students straight to your website to learn more and apply.
The same holds true for Twitter and Instagram.

Hear What It's Like to Work With WebFX!

"Our account manager is professional, skilled, and wonderful to work with. She takes the time to get us up to speed on best practices and adjustments she recommends so that we can get the most out of our monthly investment."
University
Video: How Much Does PPC Cost?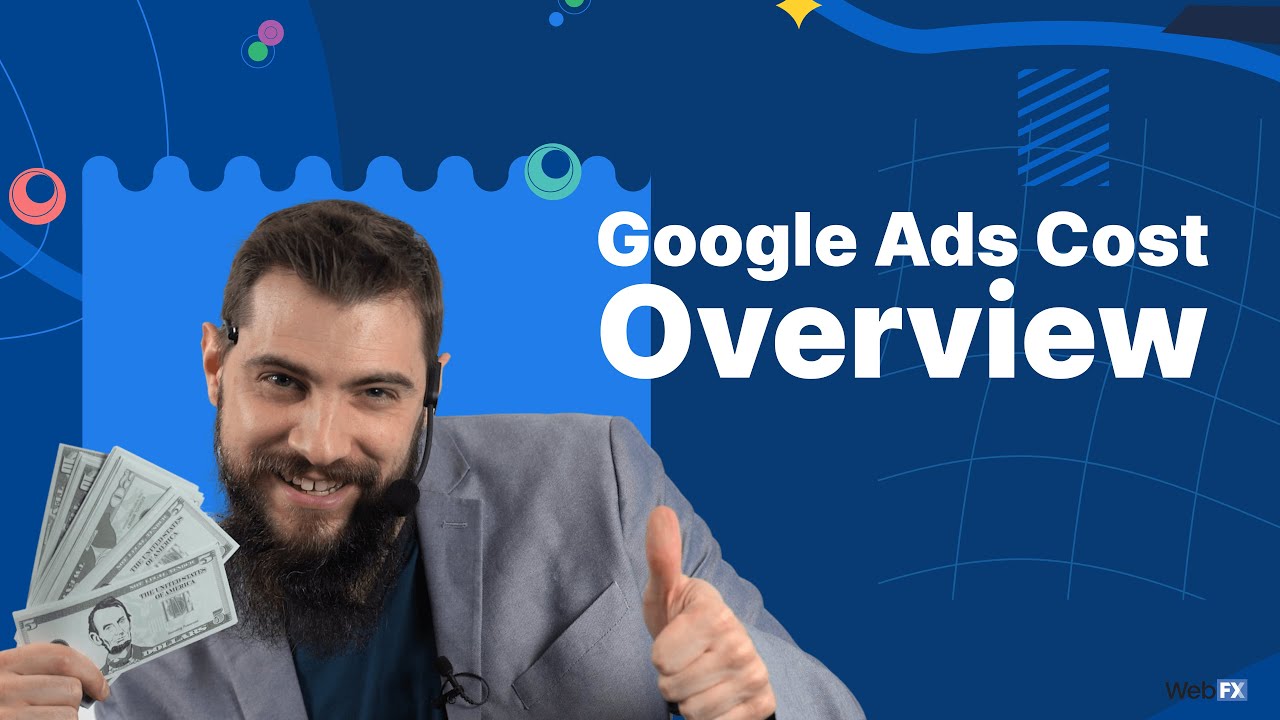 Tips for effective higher education PPC campaigns
Before starting your PPC campaign for your institution, there are a few things that you should keep in mind.
The competition for higher education is outrageous. High school students searching for colleges have hundreds of options and handfuls of schools vying for their attention.
PPC ads allow you to be seen by potential students when they are looking for a school, which can increase visits to your website.
Cater to your target audience
The broader a keyword, the more expensive it will be to advertise for. Keywords like "liberal arts school", or "nursing program", for example, likely have extremely high cost per click (CPC).
This means, in order to make the most of your campaign, you need to target the keywords and audience that will provide the most return.
Use keywords related to specific programs that your institution offers and characteristics that are unique to your school. Not only will they be less expensive keywords because they are searched less, but they will also help to focus on your target audience.
Stay away from long contact forms
Nothing is more overwhelming than clicking to a page just to find a huge form in front of you. So although many people don't consider forms when creating PPC campaigns, they can have a huge impact on your conversion rate.
In order to avoid scaring potential students away from your contact page, keep your forms short and to a minimum, only asking for information that will allow you to stay in touch.
It's more important for you to generate a lead than it is to get a ton of information. You can get more information about them later down the line as you stay in contact and help them learn more about your school.
Understand the conversion funnel
Before starting your PPC campaign, you should familiarize yourself with the conversion funnel and how it works. PPC is most useful at the top of the funnel.
In order for students to apply to your school, they have to know you exist. You can make that happen with PPC by targeting keywords with top-of-funnel intent, like "best business schools in Pennsylvania" or "accredited business management programs in Maryland."
Although these are general searches, and don't indicate that a user is immediately ready to apply, they can help you reach potential students and awareness of your higher education institution.
Want to learn more about PPC for higher education?
At WebFX, we have all the tools and knowledge necessary to create the perfect PPC campaign for your higher education institution.
We're a top PPC agency that has industry experience with colleges and universities. We can't wait to hear from you!
Contact us today for a free quote, or give us a call at 888-601-5359.