Commercial construction marketing can seem like a hefty project to take on when you're already engrossed in building projects for your clients. But with our help and a few business-to-business (B2B) construction marketing tips, it's easy.
Give WebFX a call today at 888-601-5359 or contact us online to get started with your personalized commercial construction marketing plan. Or, to learn more, read on!
Why is digital marketing for commercial construction important?
Digital marketing is important for any business. But for commercial construction companies, it's especially important that you have commercial construction marketing strategies in place because it helps you to build an online presence and attract decision-makers for the major companies, businesses, and organizations that could be your clients.
What is B2B commercial construction marketing?
As a B2B company, you've got your work cut out for you. Rather than appealing to individual customers with your digital marketing strategy, you need to reach a larger group of decision-makers.
The needs and interests of a group of people or organization differ from the needs of individual consumers.
To successfully connect with your audience and close deals, you must adjust your commercial construction marketing plan to reflect the values and interests of those businesses and organizations.
When creating your B2B commercial construction marketing plan, you should highlight:
The financial and long-term benefits of your services
Your company's expertise and efficiency
Return on investment (ROI) of investing in your company's services
The benefits of working with your commercial construction company
Targets of your B2B marketing strategy are more interested in long-term benefits because they're not just making a purchase decision for their selves. They're representing an entire company.
A lot rides on their decisions, so you need to put any and all fears and uncertainties they may have to rest!
3 commercial construction marketing tips
Take a look at three B2B strategies that help make digital marketing for commercial construction easy so you can get back to completing groundbreaking building projects for your clients.
SEO
When it comes to developing a list of commercial construction marketing ideas, search engine optimization (SEO) should be at the top of your list.
SEO is the process of optimizing certain elements of your website to improve your site's performance on search engines like Google. With SEO, you can rank higher on search engine results pages (SERPs) for specific keywords and attract more customers to your website.
SEO is important when it comes to digital marketing for commercial construction because it's an organic way of appearing in front of the eyes of your target audience.
Keyword research
One of the most important parts of SEO is keyword research. It's integral to the success of your SEO campaign because SEO is all about optimizing your site for keywords that your target audience will enter into search bars on Google.
This means you need to get into the mind of your clients so you can choose the right keywords to target. Keyword research isn't a one-and-done task — it should be done constantly so you can continue to have your website show up on SERPs for related keywords.
Use our proprietary keyword research tool,
KeywordsFX

, to help you find high-quality keywords for content and PPC campaigns. Identify Top Keywords for Free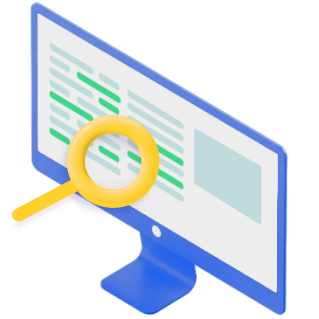 Test your campaigns
You also want to make sure you're testing your SEO campaigns so you can ensure you're investing time and hard work into SEO campaigns that deliver results!
SEO tests like split tests (also known as A/B testing) allow you to make adjustments to SEO elements on your website and test their success before actually making the changes on your site.
SEO split testing is a valuable tool all business owners should utilize because it takes time to see results from your SEO campaign — if your changes didn't produce positive results, you won't know until some time after when results start to come in.
SEO testing lets you safely adjust your SEO campaign before committing to site-wide changes that take valuable time and effort to enact.
Content marketing
Content marketing motivates users to make a purchase through (you guessed it) content like blog posts, articles, and case studies. By distributing this valuable content to your target audience, you can turn prospects into leads and move them toward performing an action that profits your company.
Highlight your successes in case studies…
Case studies are a valuable commercial construction marketing tool that makes hyping up your company a top priority.
Case studies are like in-depth reviews of your business. They detail a previous client's experience with your business and how your services helped them solve a problem. They show others how and why your business might be a good fit for them.
With an effective case study, you can build trust with your target audience and provide social proof that your business is worth working with.
… But don't sound too cocky
The key to writing a good case study is to highlight your successes, of course (how else are you going to prove yourself to your audience?), but doing so without sounding like you're bragging about yourself.
When it comes to B2B marketing, no one likes a company that's overly boastful, no matter what industry you're in. When you're marketing to other businesses, sounding too cocky can turn away businesses you're trying to attract, making your marketing efforts counterintuitive.
It's all about finding that sweet spot of promoting yourself while still sounding humble and great to work with. Your case studies should say, "Here's a successful project we've recently completed that we're proud of, and here's how the two of us could find even more success by working together."
Social media marketing
Even for B2B companies, social media is an important digital marketing tool. For commercial construction marketing, social media is a must. Social media gives your clients a way to interact with you and helps to create buzz around your business and the work you do.
With it, you can learn more about your audience through how they interact with your content and take advantage of platforms' audience targeting and analytics tools. This way, you can create social media marketing campaigns that target your audience and produce the best possible results for your business.
Social media platforms like Facebook and Instagram offer Insights pages that let you see how your posts are doing. You can look at data like insights about your audience and who interacted with your post, and how they interacted with it.
Other tools to manage and analyze your Facebook and Instagram posts include:
Not sure what to post?
Being active on social media is also a great way to complement your content marketing in your commercial construction marketing strategy. If you're stuck trying to figure out what to post on your social media pages, start with the content you put on your website, like your case studies.
Besides case studies, give your followers original content that's creative and authentic. Your followers will be able to tell if you're posting images or videos that are pulled from other sources.
Highlight your team members, the work they do, and the projects you complete to create a social media page that's personal, informative, and entertaining, all while promoting your business!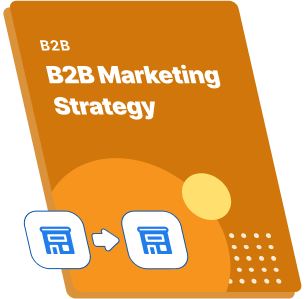 Free Online Guide to
Build Your B2B Marketing Strategy
Written by experts that have driven over 7 million leads for our B2B clients. Download Now!
Get My Free Guide
WebFX can help you build a revenue-driving commercial construction marketing plan
Ready to develop your own personalized digital marketing plan for your commercial construction business? WebFX has experience in over 154 industries, including commercial construction.
Give us a call today at 888-601-5359 or contact us online to get started with your own commercial construction marketing plan.
Earn a 20% greater ROI with WebFX
Increase your leads, sales, and revenue with digital marketing