What Is B2B Social Media Marketing? (+ 6 Tips)
Did you know that 43% of business-to-business (B2B) marketers get clients through Facebook? If that's a tactic you haven't considered before, maybe it's time to look into social media marketing.
Platforms like Facebook and Twitter have grown immensely in the years since their creation, to the point that they now dominate many people's lives. That makes them an excellent place to market your business since it gives you access to a vast audience.
But what is B2B social media marketing, exactly? How does it work, and what can you do to improve its effectiveness? We'll answer all those questions below, so read on to learn more.
Then consider partnering with WebFX — the agency with over 1020 client testimonials — for our B2B social media services. Just call 888-601-5359 or contact us online today to get started with us!
WebFX is a partner businesses trust.
Hear from HydroWorx, who saw a 236% increase in organic sessions with WebFX services.
Watch the Video Testimonial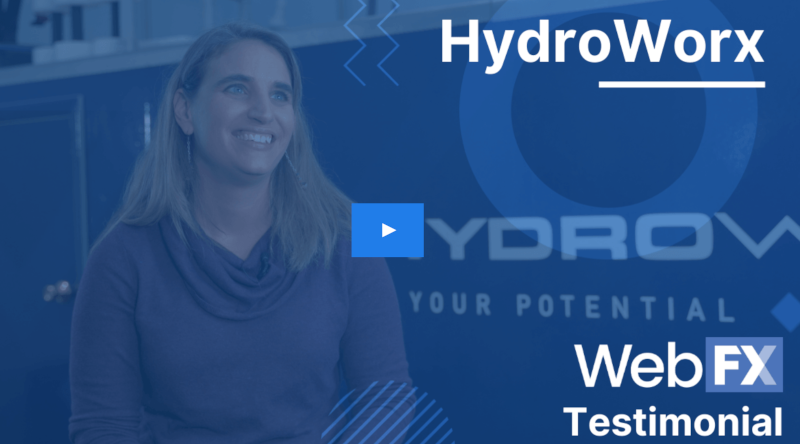 What is B2B social media marketing?
B2B social media marketing is just what it sounds like — it's where you market your B2B company on social media platforms like Facebook and Instagram. The idea is to draw users to your page, get them interested in your content, and eventually drive them to your site.
Why is social media for B2B companies so valuable?
You might not think social media is the most viable strategy for a B2B company. After all, you're marketing to businesses, not consumers. Why do you care about marketing on a platform designed for individual users?
Despite the fact that you're targeting businesses, those businesses are still made up of individual users — and most of those users are on social media. So, social media for B2B companies is still a viable strategy.
WebFX specializes in B2B client success.
Wheeler Machinery Co., saw 82% higher average time on site after partnering with WebFX for SEO, CRO, web design and development, and website content services.
See Case Study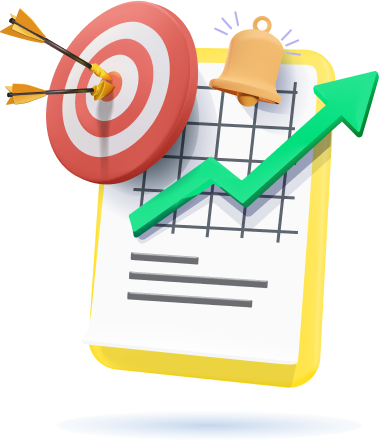 6 B2B social media tips for your business to try
Now that we've established the value of B2B social media, the next question becomes: How can you use it? What does it take to run a successful B2B social media strategy?
Thankfully, social media doesn't have to be difficult. Here's a helpful video on how to drive a successful B2B strategy:
Below, we've compiled a list of B2B social media tips your business can use to drive leads and conversions.
Here are six ways to improve your B2B social media strategy:
1. Choose the right platforms
The first step of using social media in your marketing is to determine which platforms you'll use. There are a variety of social platforms available to you, including:
You might only want to market on one platform, or maybe you're looking to tackle several at once. It all depends on what you're capable of and where your audience is located.
For more information on choosing the right platforms, check out this video:
Take some time to research which demographics can be found on which platforms. Then compare that with the demographics common among your target audience to figure out which platforms they tend to use.
For B2B companies, LinkedIn is often a particularly valuable resource since it's such a business-oriented platform.
2. Interact with your audience
Whatever you do on social media, there's one thing you should never forget to do — interact with your audience. By "interact," we don't mean talk at them, we mean talk with them. It's called social media — your communication should be two-way.
Think of it as a dinner party where you're the host. You don't want to get up on a stage and spend the entire event talking to your guests like they're an audience at a speaking event — you want to mingle with them and chat with them one-on-one.
Likewise, engage with your followers on social media. When people tag you or ask you questions, be sure to respond.
3. Share informational content
Consumers are often won over by nothing more than flashy visuals or catchy ads. But in B2B marketing, it's not that easy. Business executives tend to be much more calculating with their financial decisions, meaning you need to present factual information to win them over.
It's fine to have a salesy post every so often, but most of your social media content should stay on the informational side. Use infographics and videos to educate users about your business, products, and industry. You can also share blog posts from your site if you have a blog.
As users learn more about you and what you do, they'll become more open to buying from you.
4. Share social proof
If a business visits your social media page, they can see a hundred posts where you talk yourself up and still not be impressed — after all, of course you're going to make yourself sound good. But what if they see your past customers saying good things about you?
That's the idea behind social proof. If you let your customers do the talking, it sends a much better message, because they're the people your audience is most likely to believe. To that end, look for ways to promote social proof on your page.
You can do that by sharing testimonials, reposting favorable posts from users, and linking to case studies. Once people see what you've done for your past customers, they'll be much keener to work with you.
5. Schedule your posts
Running a B2B social media strategy can be time-consuming. You have to come up with fresh posts regularly if you want to hold people's attention. But you may not have time to create a new post every single day — so what can you do?
The answer is to schedule your social media posts. With the help of a social media calendar — which you can make using a platform like Buffer or Hootsuite — you can create multiple posts in advance whenever you have time and then schedule them to go live later.
The result is that you'll launch posts each day, even on the days when you don't have time to manage social media manually!
6. Use paid social media ads
When you think of social media, you typically think of organic posts from your page. But you can also run paid ads on social media, which will appear right in users' feeds.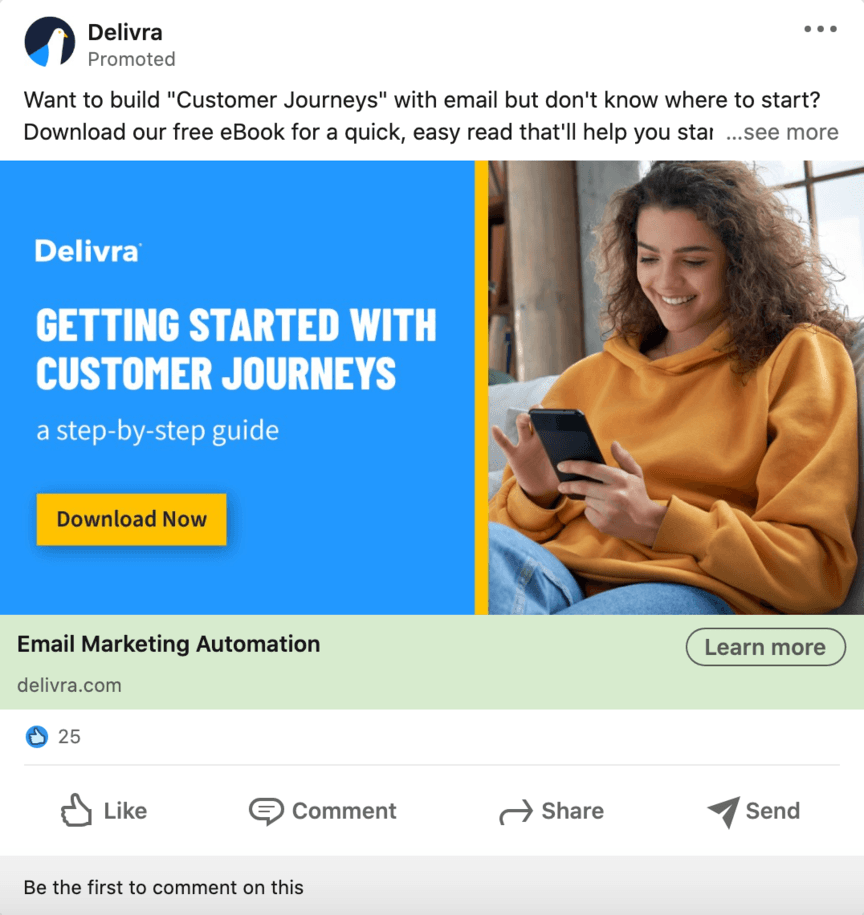 Moreover, you can target your ads toward specific groups of people based on demographics like:
Age

Location

Occupation

And more!
That means you won't waste your ads on unrelated audiences. Instead, you can direct them to exactly the people you hope to convert. Not everyone will discover your page organically, so paid social media ads are an excellent way to spread brand awareness and draw in more users.
93% of WebFX customers are extremely satisfied with their digital marketing results.
"Working with WebFX, everything is very organized and strategic. We're only a year into our partnership, and our expectations have definitely been met."
View More Client Testimonials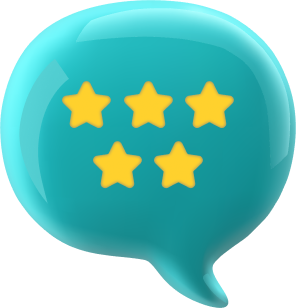 Let WebFX handle your B2B social media strategy
Ready to put your social media marketing into action? WebFX can help! With over a decade of experience, we know social media for B2B companies, and we have all the skills and dedication needed to drive top-tier results for your campaigns.
With our social media marketing services, you'll get help implementing each of the B2B social media tips listed above. You'll also receive a dedicated account representative to keep you informed about everything we do for you.
To get started with us, just call 888-601-5359 or contact us online today!