If you're looking to grow your business online, social media advertising is a great place to start. On popular platforms like Facebook, you can reach dozens of leads that want to hear from your business. With Facebook Ads Manager, you can easily create and manage your Facebook advertising campaigns.
So, what is Facebook Ads Manager, and how do you set up your first Facebook Ad? On this page, we'll answer the question, "What is Facebook Ads Manager?", walk you through seven steps in setting up Facebook ads in the manager and provide you with three useful features you'll find in Facebook Ads Manager. To learn more about Facebook advertising and how to manage ads, contact us online to speak with a strategist.
93% of WebFX customers are extremely satisfied with their digital marketing results.
"Working with WebFX, everything is very organized and strategic. We're only a year into our partnership, and our expectations have definitely been met."
View More Client Testimonials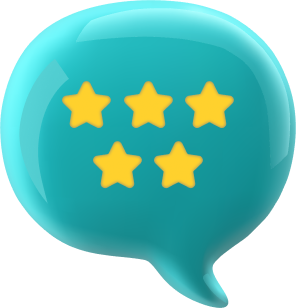 What is Facebook Ads Manager?

Facebook Ads Manager is where you go to create advertising campaigns on Facebook and manage them after they've launched.
If you want to create a campaign and advertise on Facebook, this is where you'll go. When you use Facebook Ads Manager, you can perform multiple functions, including:
Set up advertising campaigns and create new ads
Manage advertising campaigns
Alter your bid amount
Set and adjust your target audience
Keep track of campaign performance
Test your ad campaigns
Whether you're on mobile or desktop, you can create and manage your Facebook ads through the Facebook Ads Manager.
How to set up Facebook ads in the Facebook Ads Manager
So now that we've answered the question, "What is Facebook Ads Manager?", let's talk about how to create Facebook ads — and make your Facebook ads a success. There are seven steps for creating an ad through Facebook Ads Manager.
1. Go into the campaigns tab and click create a campaign
If you go into your Facebook business profile, you can find your Facebook ad account by clicking the small drop-down arrow in the right-hand corner. When you click the arrow, you should see an option to select "Manage Ads." Once you click this button, you'll now have access to your Facebook Ad Manager. You can select to create a new campaign and start setting up your Facebook ad.
2. Set your campaign objective
The first step to setting up your Facebook ad is choosing your campaign objective. You must decide what you want to achieve with your ad. If you want to be successful with paid advertising, you must have a goal for your campaign.
Without an objective, you won't ever know if you're achieving results that help your business grow. Goals help you stay focused and make it easy for you to determine if you're driving positive results. You can set ad objectives that focus on:
By choosing an ad objective, you'll help keep your campaign focused.
3. Create a campaign name
If you're running multiple advertising campaigns, you must name each campaign. Naming your campaigns will help you stay organized. This process is beneficial if you're running similar Facebook ads with slight differences for different target audiences.
It will help you identify your ads quickly, so you can view the right ads without having to click through them all.
4. Set your target audience
The next step in how to create Facebook ads is setting your target audience. When you set your target audience, you determine who you want to reach with your ad. You can set specific targeting perimeters based on location, gender, age, and more.
5. Choose your ad placement
Once you set your target audience, you'll determine your ad's placement. Facebook offers numerous options for advertising. You can place ads in
Feeds
Stream videos
Right column of Facebook
Stories
And more
You can also use Facebook ads manager to showcase your ads on Instagram. You'll want to choose your ad placement based on your objective and target audience.
6. Set up your budget and bidding
Once you select your placement, you'll set your budget and bidding. With Facebook ads, you can be flexible with your budget. There isn't a set amount you need to run an advertising campaign.
You'll want to balance a budget that works for your business with a budget that drives results.
7. Choose your campaign format and launch
The last step is to choose your campaign's format. Facebook offers numerous formats you can use to advertise online. These ad formats include:
Image ads
Video ads
Slideshow ads
Collection ads
You can use any of these formats to showcase your business, products, or services. For a more in-depth look at each type of Facebook Ad, check out the 8 Facebook Ad Types. Once you select the right arrangement for your campaign, you'll launch your ad.
3 useful features of Facebook Ads Manager
As you're setting up your Facebook ads, you'll find Facebook has many valuable features that help you create more effective and efficient campaigns. Let's check out these three useful Facebook Ads Manager features.
1. Audience insights

One great feature of Facebook Ads Manager is the audience insights. Audience insights help you learn more about your target audience, so you can create better campaigns. Learn how to use Audience Insights and you can gain access to beneficial information like their location and online behaviors.
You'll see who's interacting with your ads and see if those who engage align with your target audience. Likewise, you may discover new audiences interacting with your ad or one specific group of people that interact with your ad most.
2. Facebook pixel

If you're running Facebook ads, you need the Facebook ad pixel. This pixel is a line of code that enables you to track how people interact on your site and deliver them valuable ad content. This tracking pixel code goes in the header of your website.
When leads engage on your site, it tracks the necessary information, like:
Demographic information
Pages visited
Pages not visited
Time spent on page
Interests
From this point, you can use this information to show leads relevant ads related to products and services that they've already viewed on your website. These ads appear on their Facebook feed and keep your business top-of-mind. The Facebook tracking pixel is exceptionally beneficial for helping you deliver better ad content.
You'll connect with more interested leads and get them to engage with your business.
3. Advanced targeting

One of the best features of Facebook Ads Manager is advanced targeting. Facebook makes it easy for you to target any group of people to create your perfect audience. Facebook offers multiple types of targeting.
Let's look at three popular options:
Behavior targeting
Behavior targeting enables you to reach people based on their engagements. You can target people by:
Purchase behavior
Purchase intent
Device usage
And more
So, if you want to target people who purchased from you in the past, you can use behavioral targeting to target complementary products. It's an excellent way for you to target people based on how they shop and browse online.
Interest targeting
You also have the option to target people based on their interests. Facebook enables you to gain insight into people's:
Hobbies
Activities
Pages liked
And more
From this information, you can target people based on what they like. It helps you reach people that are likely to have an interest in your products or services.
Demographic targeting
Demographic targeting is one of the most common types of ad targeting. With this type of targeting, you can show ads to people based on:
Location
Gender
Education
Language
Finances
Marital and Family Status
This targeting is beneficial because you generally already have this information about your audience.
Start creating ads in Facebook Ads Manager today
Facebook ads are an excellent way for you to attract new leads interested in your business. With advanced targeting settings and easy setup, you'll be on your way to creating a successful social media advertising campaign in no time. For more information about Facebook Ads, find out how Facebook ads work, Facebook ads vs. LinkedIn ads, or four more tips on managing Facebook ads. If the Facebook advertising process seems confusing, our team of over 500 experts will bring clarity. With over a decade of experience, we'll help you create Facebook ads that resonate with your audience and get them to engage with your brand. Ready to learn how Facebook will grow your business online?
Contact us online or call us today at 888-601-5359 to speak with a strategist about our Facebook ad plans, or to help you decide on Facebook ads vs Google ads!
How is your website's SEO?
Use our free tool to get your score calculated in under 60 seconds.
Get posts by email
Join 200,000 marketing managers and subscribe to Revenue Weekly!
"*" indicates required fields
WebFX Careers
Join our mission to provide industry-leading digital marketing services to businesses around the globe - all while building your personal knowledge and growing as an individual.