Want to earn more leads and revenue for your contracting business? Digital marketing can help.
On this page, we'll take a look at five digital strategies to help you reach and convert more qualified leads online.
If you want to learn more, call us today at 888-601-5359 to speak with a strategist, or keep reading to find out how you can gain more valuable leads for your business!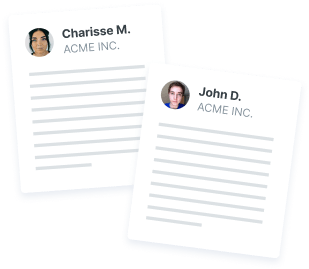 1. Pay-per-click (PPC) advertisements
Pay-per-click (PPC) advertising is one of the best ways to earn leads for your contracting business.
If you've conducted a search on Google, you've seen these paid advertisements at the top of the search results. These results appear before the organic listings.

How does PPC work?
This form of advertising works on a bidding system. You select the keywords you want to trigger your ads and set a max bid. Your maximum bid and other factors, like quality score, will determine the placement of your advertisements.
PPC is a great strategy for contractors because you can regulate your budget. You will never pay more than your maximum bid for each click.
With PPC, you can draw in high-intent searchers. And 65% of all high-intent searches result in someone clicking on a PPC ad.
People who click on PPC ads are also 50% more likely to buy than organic visitors because they are further down the sales funnel. They are ready to make a choice, and they are looking for the best business to use.
Another benefit of PPC is that it drives immediate results. So if you want to quickly boost traffic to your site and qualified leads, PPC is a great option.
2. Search engine optimization (SEO)
Search engine optimization(SEO) is a great strategy to use in conjunction with PPC.
With SEO, your website will rank higher in search results for keywords and phrases related to your contracting business. This allows more people to find and contact your business — and ultimately become customers.
Since 75% of people don't look past the first page of results, it's extremely important for your contracting business to rank at the top of results.
There are numerous ways you can boost your website's ranking with SEO. Many of these fixes have to do with user experience on your website. You want people to spend time on your website and check out your services.
Create a well-designed and functional website
The first thing you want to do is to create a clean and modern website. Users don't want to go to a website that is outdated or old. They want to know that your website is current, and your design provides the first indication.
Your colors should reflect your business. It is important to be consistent with your colors throughout your site too.

Once you have your design, you'll want to make an easy navigation to match it. Navigation plays a huge role in the user experience.
You can have a beautifully designed site, but if people can't find the information they want, they will leave. A simple navigation can go a long way. People want to find the information they need and find it quickly.
Check your page speed
In addition, you'll want to evaluate your page speed. People don't like to wait for pages to load. If your page takes a long time, users will leave quickly and return to the search results.
This sends a negative signal to Google. It indicates that people don't find your page useful. They will rank your page lower and rank your competition higher if users spend more time on their pages.
You can use our page speed service to check your website's performance. We'll help you evaluate your website and implement changes to help it run faster. By making your website faster, you'll keep people on your page longer and improve your website's ranking.
These are just a few ways that you can improve your website. By making your website user-friendly, you will improve your ranking. This will put you on the path to getting to the top page of results and reaching more leads.
3. Email Marketing
Email marketing is an extremely effective way to generate great leads and conversions.
With email marketing, you have the potential to earn you $44 for every $1 you spend — an ROI of 4400%! This is a very effective way to reach leads, nurture them, and help them convert.
You'll want to create a subscriber list to gain valuable leads. You can obtain emails by including signup bars in the header or footer of your website. This will give you a good list of leads.
Don't buy emails lists. Even though this seems like an easy option, you won't get credible leads. The best way to get leads is through your business' site.
Once you have a list of subscribers, you can segment them. This will help you determine what kind of content each person would like. By delivering more tailored emails, you'll help users convert.
You can send emails about content, sales, coupons, or whatever else you think your subscribers would enjoy receiving.

The best part about email marketing is that you can track the success of it. By using programs like MyEmailFX, you can create, send, and manage the results of your emails.
Email marketing is so successful because you are nurturing leads that are already interested in your services. People sign up for email lists when they are interested in receiving information from that business. This makes it easy to nurture these leads and help them convert into customers.
See how we can help you GROW YOUR BUSINESS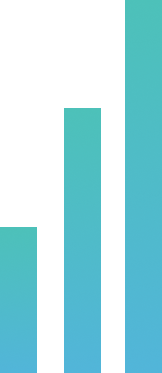 4. Content Marketing
Content creation is a great way to draw new leads to your business that you may not reach with other methods. Content is great for helping your website rank better too. Videos, blog posts, and infographics are all types of content you can post to bring in new users.
So, why is content creation so effective?
Content is important to consumers. When they have questions or want information, they turn to Google to find it. They seek out videos and blog posts that will provide the information they need.
By creating content, you will be an authority in your field. When your information is helpful, consumers remember your business. Even if they don't need your services at the moment, they will remember your business when they do need your services.
Something as simple as this can be what makes you stand out from the competition. You can gain more valuable leads because you provided them with helpful information.
Content is a great way to prolong a visitor's time on your website. It takes time to watch a video or read content. Users will remain on your site longer to check out this content.
This sends a positive signal to Google. When users remain on your site longer, it tells Google that your page is valuable. They will rank your page higher because they want more users to find your valuable website.
Content marketing has a huge impact on driving leads. It not only brings in leads, but it keeps people on your page and helps boost your website's ranking. You can build trust with users and turn them into customers.
5. Social Media
Social media is a great way to connect with potential customers. There are numerous platforms you can use to reach these people including Facebook, Twitter, Instagram, LinkedIn, and Pinterest.
Your target market will determine which platforms you will use. You want to use platforms that your target audience is on so you can connect with them.
There are many opportunities available on social media. These sites are a great place to post all your important business information. This includes your address, contact information, and hours of operation.
You can list your services on this page too. This tells people whether or not you provide the services they need. It is best to include a link to your website as well.
Social media offers many opportunities to share content. You can share your blog posts, videos, and updates on these pages. People can read them and engage with them.
Videos and infographics are great for sharing. These are easy for users to share on to their own pages to friends and family. You can circulate these better and entice people to check out your content.
There are also opportunities to create paid ads to reach even more people on social media.
When you create your social media presence, you can gain more leads. You'll connect directly with interested parties and be able to reach directly to them. These platforms are great for drawing more leads in to learn about your business and services.
Reach more customers online
When you partner with WebFX, we'll help you earn visibility for the keywords your target audience is searching, and earn more customers for your contractor company.
Speak with a strategist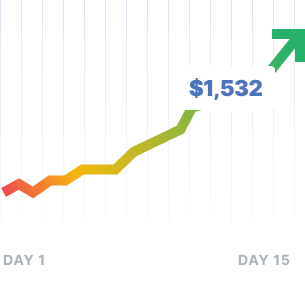 WebFX can help you get started
WebFX is a full-service digital marketing company that specializes in SEO, PPC, content marketing, social media marketing, and more. We'll create a plan that incorporates the strategies that work best for your business.
Your business is unique. We take time to get to know your business so we can create a plan that fits your needs. You'll have a team of 250+ experts dedicated to your campaign.
We have over 550+ testimonials from our satisfied clients. Our team works hard to deliver you a campaign that will bring you success. We guarantee you'll be satisfied with our work.
Your budget is important to you, which is why we offer transparent pricing. We share our prices so you can make the best decision for your business. Other competitors hide their prices, but we want you to have the most information possible so you can make the most informed decisions.
Learn More
If you're ready to generate new leads for your business, look no further than WebFX! Contact us today, or call us at 888-601-5359to speak with a specialist!
We look forward to hearing from you!
Find out how WebFX can help you create an effective contractor marketing strategy.
Call 888.449.3239 or contact us online today
for a free evaluation.
Get my free evaluation