There's a lot of competition among personal injury attorneys, no matter where you run your business. And there's even more competition online. So how do you stick out from the competition to get the clients that your firm needs to grow?
The answer is search engine optimization (SEO). SEO helps your law firm's website get to the top of search engine rankings, so you can get the attention and clients you need to gain the edge over your competition. Without it, you'll lose more and more opportunities to your competition.
Keep reading to learn more, and give us a call at 888-601-5359 or contact us online to learn more about our SEO packages.
Independent research from Clutch has named WebFX the
top SEO company

in the United States.

Clutch has personally interviewed more than 250 WebFX clients to discuss their experience partnering with us.

Read More Clutch Reviews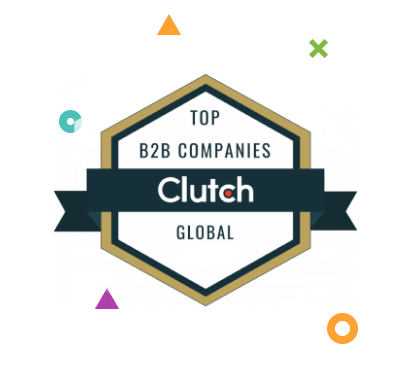 Why does SEO matter for personal injury attorneys?
SEO allows your law firm's website to show up better on Google and other search engines, ensuring your potential clients can find you more easily. A lot of people look for legal advice online, and you can help them find justice by ensuring they contact you to represent them.
Besides that, SEO comes with a number of other outstanding benefits as well.
Better brand awareness
When you rank well in search engines, people will see the name of your firm before any of your other competitors. That moment of brand recognition can really pay off when clients start comparing firms and reaching out to one another. After all, clients have to know who you are before they can ask you for representation.
Lower costs
The cost of an SEO program is significantly lower than most traditional marketing campaigns, especially television. SEO may take some time to really start working, but that patience pays off when you consider how much you save. The people who are using Google and other search engines to research your industry are already interested in your services — you just need to get them in the digital front door.
High ROI
The low cost of SEO means you can more easily achieve a positive return on investment for your marketing budget. The greater interest among search engine users combined with your position at the top of search results is all designed to get you more clients. The end result is higher revenue for lower costs.
Hear What It's Like to Work With WebFX!

"Our account manager and the WebFX team have the tools, tips, and tricks to provide solid analysis and actionable updates and content to our website. They are studying our industry to ensure we are all on the same page and growing our audience."
Law Firm
How do better rankings in search engines get more clients?
A high search ranking is a key objective for SEO, but it's not the end goal. In fact, those rankings are just one piece of the puzzle that's designed to draw more clients to your personal injury firm.
The direct result of better search engine rankings is more traffic to your site. Basically, the higher you rank for keywords in your industry, the more qualified traffic you'll get to your site. If you don't rank highly enough — or if you're not on the first page — you won't get the kind of traffic that you want.
The traffic you get from SEO is all qualified to become paying customers as well, since they're looking for you, not the other way around. These searchers want to hire a personal injury lawyer, and when they go to your site, they already have a motive to contact you. Once they contact you, they're a new sales lead, and you can turn that led into a paying client in no time.
These are real SEO results driven for a WebFX client.
You're next.
Learn More About SEO Services


260%
increase in organic revenue

198%
increase in organic transactions
150%
increase in organic traffic

3872%
increase in sessions from SEO
What SEO strategies should personal injury attorneys use?
Knowing the benefits of SEO isn't enough to get the job done — you have to know the best strategies, too. These strategies are all designed to get you the clients that you need to grow your law firm.
Implement local SEO
While a lot of businesses offer their services online, legal advice and representation has to be done in person. That's why so many search engine users look for personal injury attorneys in their town or city — the closer the attorneys are, the more convenient it is for the client. To maximize your appeal to this client base, you have a number of options at your fingertips.
Include your firm's name, address, and phone number on your homepage, contact page, about page, and more. You can also sign up for Google My Business, so Google knows when they should recommend you in search results. This will also add your business to Google Maps, so customers can easily find directions to your law firm for in-person consultations.
Local SEO is crucial for personal injury attorneys since they're a local service.
Produce high-quality, relevant content
One of the best ways to stand out from other attorneys is to prove that you know your stuff. The Internet is a great way to highlight your expertise. It's a great opportunity for you to write blog posts, articles, and other pages that answer frequent questions you receive. That way, your clients can get more information about your firm, and they can also trust you since you're so knowledgeable.
Use keywords to reflect your specialization
Specializing in personal injury narrows your niche to a key demographic of people who are highly-qualified to contact your firm. Ranking for keywords like "personal injury attorney in [your town]" is a great way to do that. You can start ranking for keywords like that by writing about them in your blog posts or articles as well, which synergizes your strategies to get the best possible results.
WebFX knows personal injury attorney SEO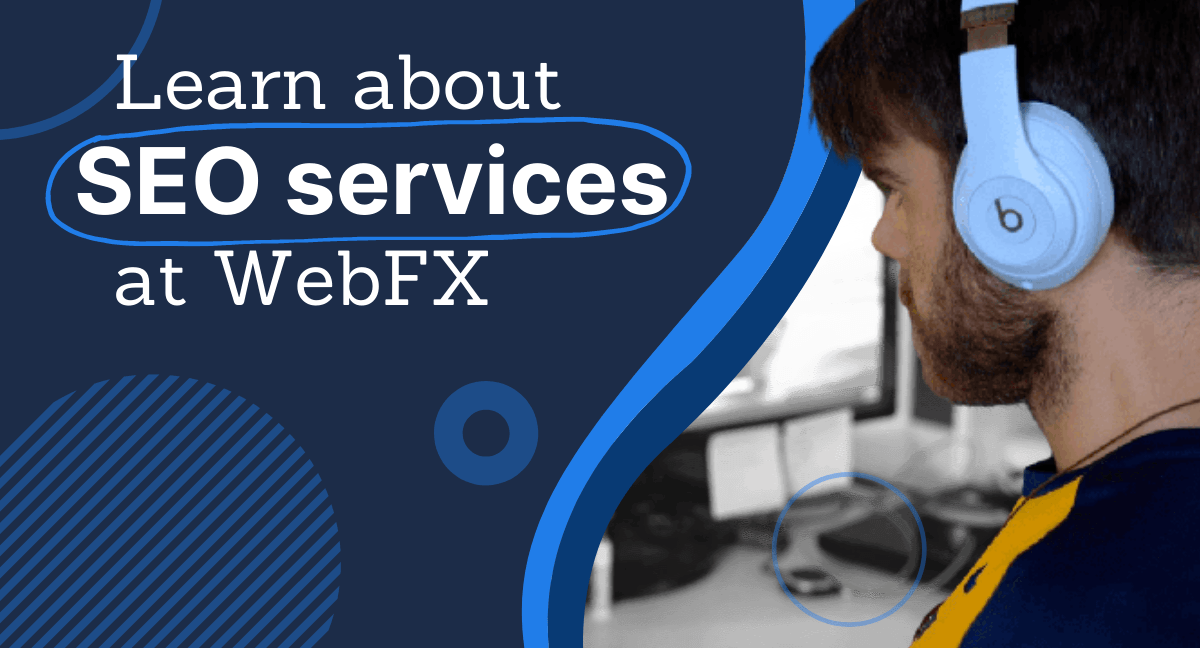 Google and other search engines are integral to marketing today. If your site doesn't rank well, it won't get the traffic or conversions that you need to grow. SEO is simply the best way to succeed.
WebFX can help. Our team is full of SEO experts who know the industry like the backs of their hands, and they keep up with all the nuanced changes every day. We produce outstanding results for all of our clients, and we'll do the same for your personal injury law firm.
Are you ready to get more clients? Contact us today to create an SEO strategy specifically for your firm!
Earn a 20% greater ROI with WebFX