Financial insurance firms aren't like firms in other industries. Not only is the field highly competitive, but it's regulated as well. So when it comes to understanding search engine optimization (SEO) for financial insurance firms, it takes professionalism, know-how, and expertise. Assuming that you already know the basics for SEO, there are a couple factors that uniquely apply to financial insurance firms.
Keep reading if you want to learn more, and give us a call at 888-601-5359 (or contact us online) to speak with an SEO strategist about investing in SEO services.
Independent research from Clutch has named WebFX the
top SEO company

in the United States.

Clutch has personally interviewed more than 250 WebFX clients to discuss their experience partnering with us.

Read More Clutch Reviews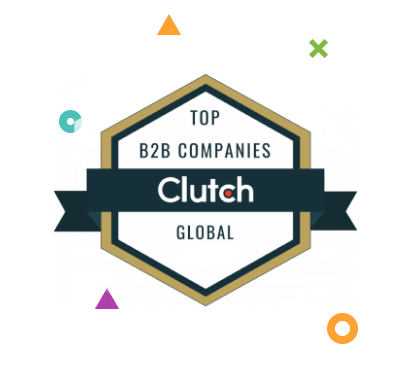 Important SEO factors for financial insurance firms
When you work for (or run) a financial insurance firm, you're in a one-of-a-kind opportunity to appeal to your audience. Each financial insurance firm has its own niche, and that means it has its own list of potential clients that it can attract. That means when you're online, you don't have to compete with every financial insurance firm — just the few that are in your niche.
Building on that, these are some of the most important SEO considerations for a financial insurance firm.
All financial insurance firms have their unique strong suits. Not all firms will compete for the same keywords or clients.
Your SEO strategy should be targeted at your niche as specifically as possible, including age, education levels, income, and more.
Financial insurance firms can operate locally, regionally, nationally, or internationally. Depending on the size of your firm, your SEO strategy will be different.
All financial insurance firms have to adhere to local, state, and federal laws. This can impact how you market yourself and what you can say when you market.
Your financial insurance firm will have a different budget for SEO than your competition. Whether that's more or less than what other firms have is irrelevant — you just need to know how to make it work for you.
These considerations are all major points when you're determining an SEO strategy for your financial insurance firm. Working them out in your own business will give you a chance to beat out your competition and increase the traffic to your site. But just because financial insurance firms have special considerations doesn't mean they don't share similarities with other industries.
In fact, there are some general guidelines financial insurance firms should follow to start their SEO strategy that also apply to other industries.
Learn how we increased traffic by over 40%, and conversions by over 100% for an ecommerce client.
Read the Case Study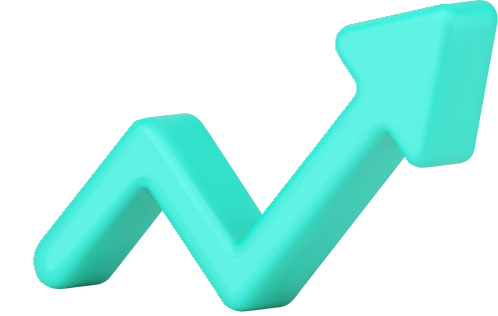 Hear What It's Like to Work With WebFX!

"WebFX provides professional, knowledgeable SEO services that can help any business. They are thorough and always provide detailed responses to help educate you on what they're doing and why. I've learned a lot from WebFX and it helps me do some SEO in-house while continuing to use their services."
Insurance Company
2 SEO best practices for financial insurance firms
These ideas are the starting points for your SEO strategy. While they may be similar — or even the same — as other industries, they're still effective ways to get more traffic and customers to your website.
1. Targeting keywords
Target long-tail keywords whenever possible for your SEO campaigns. Long-tail keywords are specific and reflect a user's intent to buy. Plus, you have a higher chance of ranking for them since they generally have less competition.
By contrast, short and general keywords are more competitive, more difficult, and less targeted, meaning you spend a lot more time working for lower-quality traffic. It just doesn't pay off the same way long-tail keywords do.
2. Blogging
Create and maintain a blog. Most people who aren't part of the financial insurance world don't have a great grasp of what it entails. You can educate potential clients by writing informative blogs addressing frequent questions you hear. The post will then start ranking on search engines for that question, which will drive more traffic to your site.

Even though financial insurance is a regulated industry, there's nothing illegal about informing your client base. Besides, the more information they know, the better choices they can make about their insurance. And since they got all of their information from you, there's a decent chance your firm will be that better choice.
Last, make sure you keep your blog updated. If you create your blog, but don't do anything with it, then you're wasting a golden opportunity to attract potential customers to your site. And if you're not getting traffic, you can be sure your competitors are!
Why SEO is just one part of client acquisition
It's important to note that SEO is just one cog in the wheel of client acquisition. Although a good SEO campaign can drive people to your financial insurance firm's site, it can't make people choose the firm. SEO includes the first steps on converting site visitors into customers, and there are lots of other strategies you can implement to get strong customer results.
SEO is also a great opportunity to show potential clients that you're up-to-date and current with trends, particularly online business. Conducting business online has made it easier for clients to get the insurance that they need. Once they see they can at least start that process online with your firm, you can bet they'll be much more likely to finish the process.
For financial insurance firms that prefer a face-to-face touch, SEO can be used to encourage prospects to submit their information in return for a no-obligation phone call from or consultation with one of your local representatives. You can also sign up for different services like Google Business Profile and Google Plus that display your firm's name, address, phone number, and hours of operation whenever someone looks up relevant keywords.
Basically, no matter how you like to do business, SEO can help you do it better. The only choice you have to make is where to start!
Looking for an all-in-one SEO audit tool? You've found it.
SEO Checker provides data on key metrics to give you:
Complete SEO score

Content Grade

Site Speed Analysis

and more.
Attract more clients with SEO for financial insurance firms
At WebFX, we know SEO inside and out. We spend our whole day reading up on current trends and practices, so we can be sure that we're giving our clients the results that they want. And we can do the same for you.
If you're busy running your firm, and you don't want to go through the growing pains of introducing your own SEO strategies, we can help. Our knowledgeable team will work hard to increase your visibility and traffic, so you can get the clients that you want.
Do you want your financial insurance firm to make more money? Contact us today to start working on your SEO strategy!