4 Best Practices for Choosing a Shopify SEO Expert
Shopify is a great tool to help you create an online store. If you want to have a great online store, though, you must also use marketing. With the help of a Shopify search engine optimization (SEO) expert, you can create an online website that attracts more visitors that buy from your shop.
On this page, we'll discuss why you should rely on Shopify SEO experts when it comes to your website and how to find the right Shopify digital agency for your business. If you need help with your Shopify SEO strategy, call us today at 888-601-5359 or contact us online to speak with a strategist!
Independent research from Clutch has named WebFX the
top SEO company

in the United States.

Clutch has personally interviewed more than 250 WebFX clients to discuss their experience partnering with us.

Read More Clutch Reviews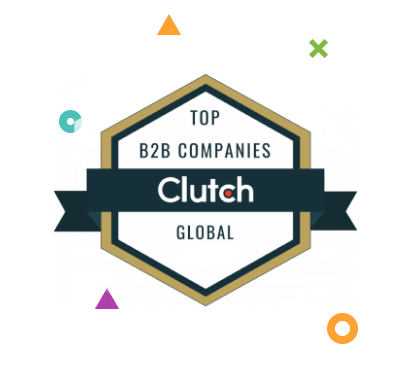 How do I find the right Shopify SEO expert?
So, now you're ready to hire a Shopify SEO company, but how do you find the right one? Here are four ways to determine which Shopify digital agency is the right fit for your business.
1. Define where you need work
To find the right Shopify SEO ecommerce company, you must establish where your website could be improved. This way, you can identify and hire a company that offers the services you need.
Create a list that details where you think your site needs work. There are many areas you can analyze for improvements, such as branding, page speed, site organization, keyword integration, and more.
If you aren't sure where you need improvement, don't worry! Some agencies, like WebFX, will audit your site and provide you with recommendations for improvements. You'll get it all in a transparent report!
2. See what the Shopify digital agency offers
When you know your problem areas, you can start looking into companies to see if they provide what you need. Many Shopify ecommerce services or agencies offer a variety of services to accommodate your needs.
A good Shopify SEO expert will offer numerous services. Here are some services you can expect to see from a digital marketing company that specializes in Shopify SEO.
Branding services
Branding is an essential part of your Shopify website. If you want to earn new leads and keep them engaged with your business, you must consistently showcase your brand across your site. When you look at different experts, you'll want to see that they offer design services.
Design services ensure that you can optimize your site to be more visually appealing to your audience. When you catch your audience's interest visually, you'll keep them more engaged on your page.
Look for design features like graphic design, web design, visual strategy, and typography.
These are all critical elements to making a quality design for your website. A quality design that encompasses your brand will help you earn more valuable leads for your business and keep them engaged on your page longer.
Page speed services
Page speed is a crucial part of SEO. Users hate to wait for pages to load, and they want to access information and products quickly. If your site runs too slow, you risk deterring people away from your page.
If you use Shopify, your site will feature numerous product listings with visual elements to accompany them. Using too many of these images, however, can make your site look heavy. Even worse, a heavy-looking site won't load as quickly because of the time it takes to load those elements.
When you look at Shopify SEO companies, look for ones that offer page speed services.
This ensures that your Shopify digital agency can keep your site running fast. A quick-loading site means your audience can access your information faster, which keeps them happy.
Within page speed services, you'll want to look for companies that keep custom code minimal, use web-safe fonts, and implement accelerated mobile pages for fast loading versions of your content on mobile.
These are crucial elements that are important in helping your Shopify website drive sales.

Pay-per-click (PPC) advertising
A great Shopify SEO expert will also provide pay-per-click (PPC) advertising services to use in conjunction with SEO. PPC and SEO go hand-in-hand. Many companies use this paid advertising service to learn more about their audience and find relevant keywords for their websites.
PPC ads are paid advertisements that appear at the top of the search results, above the organic listings. Using these ads is a great way to attract interested leads that are ready to convert.
A good Shopify SEO company will offer PPC services in conjunction with SEO services. PPC is great for helping you figure out the right keywords for your Shopify website. Since SEO takes time to show results, PPC ads can help you learn more about your audience and keyword selection so you can adapt your SEO plan.
3. Check out pricing
Your budget is an essential part of your business. It determines what types of services you can invest in and makes you prioritize which services are most important to your company. One crucial piece of choosing the right Shopify SEO expert is checking out their pricing.
As you look into Shopify ecommerce services, see if the services work within your budget. You want to ensure that you're getting valuable services for a good price.
You'll also want to keep an eye out for "cheap" SEO services.
As you research different companies, you'll come across some that offer SEO services at a very low price and guarantee big results. Avoid these agencies, as they often use unethical techniques to increase your ranking quickly and make you think their services are working.
Since there is no standard price for SEO, you must use your best judgment when it comes to finding affordable SEO services. Avoid companies that price too low and keep your budget in mind. This approach will guide you to the right Shopify SEO expert.
4. Look at client testimonials
If you want insight into a Shopify SEO expert, look at their client testimonials. Client testimonials allow you to see how others have experienced a company. It's a great way to help you decide on the right Shopify digital agency for your business.
You want to work with a Shopify expert that has experience managing and optimizing successful shops. At WebFX, you'll find 1020 client testimonials that attest to the awesome SEO work we do!
Client testimonials will help you see if other people liked working with a certain Shopify expert and what they liked best about them. It will help you narrow your focus on particular experts that fulfill your needs.
In addition, you can check reviews on sites like Clutch. This third-party site allows you to see reviews and get an in-depth look at Shopify SEO companies to ensure they're a good fit for your business.
Our digital marketing campaigns impact the metrics that improve your bottom line.
See More Results

WebFX has driven the following results for clients:

$3 billion
In client revenue

7.8 million
Leads for our clients

5.2 million
Client phone calls
Why should I hire Shopify SEO experts?
As you learn more about Shopify and SEO, you may wonder why you should hire a Shopify digital agency. Partnering with a Shopify SEO expert can benefit your business in big, noticeable ways.
Here are the top three reasons to hire a Shopify SEO expert:
1. Shopify SEO experts are knowledgeable
When it comes to running your website and business's online presence, you want to drive the best results for your company. If you don't have experience running an SEO campaign or optimizing your shop to drive better results, why not rely on experts to do it for you?
When you hire a Shopify SEO company, you'll have knowledgeable people working on your campaign. These are people who know how to use Shopify and optimize it to drive the best results for your business.
SEO Shopify experts have the knowledge and expertise to improve your online shop. They spend every day optimizing Shopify websites to improve their performance. You can trust them to improve your store and help your business grow.
At WebFX, for instance, you can trust us to have the knowledge and expertise to manage and lead your campaign. In the past five years, our team of 500+ experts has driven over $3 billion in sales and 7.8 million leads for our clients.
We know how to help you create a Shopify SEO plan that helps your business grow!

2. Shopify SEO experts give you more time to focus on your business
It takes a lot of work to create and optimize your Shopify website. You must put in time and effort to get your site to drive results for your company. By hiring Shopify experts that know SEO, you will have more time to focus on your business.
As a business owner, you have to worry about the day-to-day operations, planning for upcoming changes, and keeping your customers happy. It's hard to balance all of this while also finding time to optimize your Shopify site.
By hiring a Shopify digital agency, you can focus 100 percent on your business. You don't have to worry about optimizing and maintaining your site. You can dedicate your time to helping grow your physical presence while your Shopify SEO company expands your online presence.
3. Shopify SEO experts ensure your online store has consistent branding
Your brand is an essential part of your business. It's how your audience gets to know your company and become familiar with it. When you hire a Shopify SEO professional, you'll get someone who works on keeping your branding consistent.
Between your online and offline marketing efforts, it's difficult to ensure that your brand looks the same across all platforms. When you have experts working on your campaign, they'll help you carry your brand throughout all your marketing efforts.
So, why does consistent branding matter?
Consistent branding matters because it leads to more conversions for your business. When people find your store, they get to know your brand. To reinforce your brand, you want to be consistent across all platforms.
A Shopify SEO expert will ensure that your online shop is consistent with branding across the map. It will help you earn more valuable shoppers not only interested in your business but also ready to buy your products.
Hire the industry's trusted Shopify digital marketing agency today
Hiring a Shopify SEO company will help you drive better results for your business. By having an expert help you optimize your store, you'll earn more leads and conversions that help your business grow. At WebFX, a digital marketing agency, we know how to optimize your Shopify store for SEO.
When you partner with us, you'll get a team of experts that know how to drive results. Considering we've driven $3 billion in revenue in the past five years, you can feel confident that we'll know how to help your business grow.
If you're ready to start driving valuable results with a Shopify SEO expert, contact us online or call us today at 888-601-5359 to speak with a strategist.
We look forward to hearing from you!
How Is Your Website's SEO?
Use our free tool to get your score calculated in under 60 seconds.