How Many Keywords Should You Target?
Keywords are one of the most important parts of any search engine optimization strategy. They tell search engines what your site is about while speaking the same language as your potential customers. From there, you can convert those users into your customers and earn more revenue online.
In that respect, succeeding online starts with choosing the right keywords for your site. But how many should you target? Should you use multiple keywords on one page? Or do you need to create multiple pages for every single version of a keyword?
That's a complex question, but it has a surprisingly simple answer. We'll answer it completely on this page! If you'd like to speak with a specialist, you can reach us at 888-601-5359.
WebFX knows keywords – and we can help you target the best, most effective keywords for your company.
How many keywords should you target with your site's pages?
When search engines were invented in the mid-90s, keywords were one of the few ways that they organized search results. If you want to show up for certain keywords, all you had to do was use those keywords on your site exactly as users wrote them.
Today, search engines — especially Google — are much more sophisticated.
How search engines view keywords
Search engines can now interpret and understand the context of a search query. They can look up synonyms to certain words and search for phrases that may use different words, but mean the same thing.
But that doesn't mean Google has identical search results for two different keywords.
For example, the phrases "hoodie" and "hooded sweatshirt" refer to the same concept — a warm autumn-wear shirt that comes with a hood on the back.
Google knows that those two keywords are similar, but it treats them independently.
These are the search results for "hoodie," at the time of publication.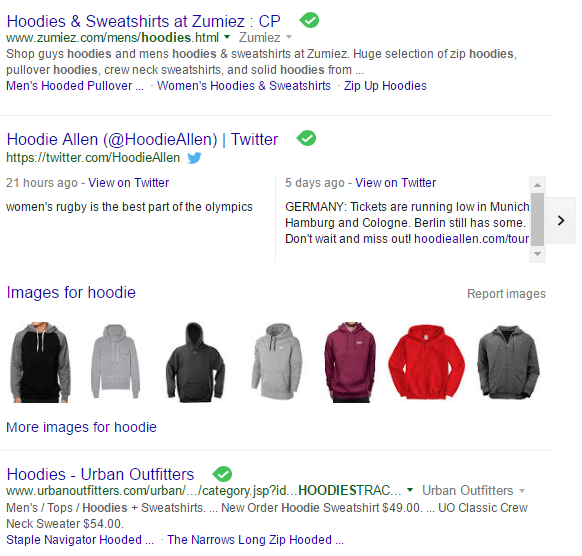 These are the search results for "hooded sweatshirt," at the time of publication.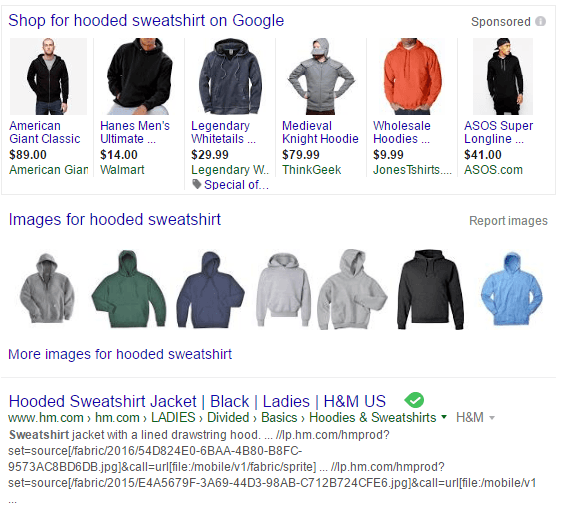 So the results are similar, but slightly different. This is the basis for choosing how many keywords to use on your site.
All of these top search results concentrate on one of the variations of the keyword — "hoodie" or "hooded sweatshirt." But they also use other keywords, like "men's hoodie" or "athletic hooded sweatshirt."
With that in mind, we can get a good idea of the best way for you to use keywords, including how many to use on one page.
How many keywords to use on one page
To figure out how many keywords you should target on one page, start by asking yourself a question: What is the main subject of this page?
Step 1: Your page's subject
Let's say you run an ecommerce store that sells a wide range of running shoes. The subject of the page is clearly the shoes, but how do you know what to call them, exactly?
You can do some keyword research with tools like the Google Keyword Planner to figure it out. That'll show you the approximate popularity of different phrases like "running shoes," "athletic shoes," and "jogging shoes."
For the purposes of this example, let's say you choose "running shoes."
Step 2: Different varieties of that subject
After you have the keyword you want, consider the different variations of that subject that you carry.
In this case, you could carry men's running shoes, women's running shoes, long distance running shoes, brand name running shoes, discount running shoes, and more.
It's also possible that you could have all of those items on one big page that lists products. In that case, "running shoes" would fit best fit for everything, while you can include links to more specific pages later.
Step 3: Organizing those varieties
Finally, it's important that you organize those varieties on your site in a way that makes sense to search engines and users.
That means offering additional information for every sub-type of a keyword that you want to target.
So from your "running shoes" page, users should be able to click to a page that talks about "women's running shoes" only.
They should also be able to click to a page about "discount running shoes" and "brand name running shoes" just as easily.
Those pages should contain more specific information to reinforce that keyword. The more specific you can be, the better your chances will be of having those pages show up for even more specific keywords.
With this example in mind, we have our answer to our original question.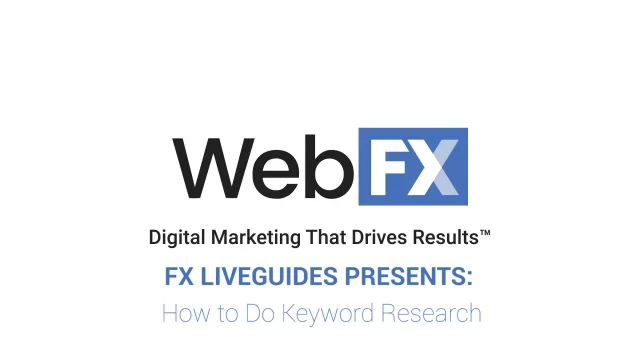 How many keywords should you target?
For every page you have on your site, target one keyword specifically.
If that keyword has variations, create other pages to cover those variations in greater detail to offer the best possible information to your users.
Be as specific as you can, and include variations of a keyword only if they make sense naturally. Don't try to cram one page full of keywords that apply to one general subject.
With that kind of specificity, you can be sure that you'll best serve the wants and needs of your users — especially through Google.
It also gives you the chance to show Google and site visitors how much you know about topics related to your industry. That makes you an authority among your competitors, which further drives potential customers to your business.
So if you want to make the biggest and best impact on your customers, concentrate on one specific keyword per page. Even if it's a general page that links to other related pages, be as specific as you can.
Once you do that, your site's content will be hyper-targeted to long-tail keywords that can continue to generate traffic and new potential customers. That gives you more potential to grow, and you can refine those pages individually to more efficiently convert visitors into paying customers.
And after you do that, you can target more keywords, repeat the process, and grow even more!
Our digital marketing campaigns impact the metrics that improve your bottom line.
See More Results

WebFX has driven the following results for clients:

$3 billion
In client revenue

7.8 million
Leads for our clients

5.2 million
Client phone calls
Improve your company's use of keywords
WebFX is a full-service Internet marketing agency, and we know the value of targeting high-value keywords for any business.
If you want to start showing up in search results from Google, Bing, and other search engines, we can make it happen!
Contact us today to create a keyword strategy that'll help your business grow!
How Is Your Website's SEO?
Use our free tool to get your score calculated in under 60 seconds.