Talent acquisition is one of the most competitive and demanding fields in the world.
Not only do you have to find candidates with the right skill set, but you also need to make sure that they're willing to commit to a position before you recommend them.
So, how can you make those extreme challenges in your job easier?
One answer is search engine optimization (SEO). With SEO, you don't have to actively seek out new talent — you can passively bring new talent to you!
To learn more about SEO for talent scouts, contact us at 888-601-5359.
Independent research from Clutch has named WebFX the
top SEO company

in the United States.

Clutch has personally interviewed more than 250 WebFX clients to discuss their experience partnering with us.

Read More Clutch Reviews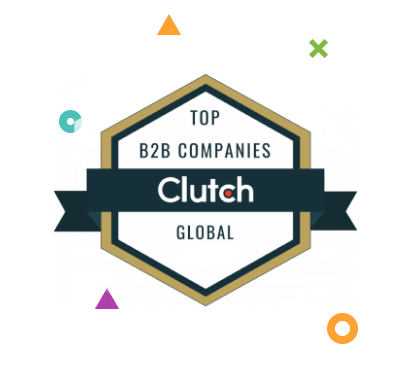 How SEO works for talent scouts
SEO is the process of improving your website so that it shows up higher in the results of search engines like Google.
The goal of SEO is to get different pages on your site to the #1 spot for specific keywords, so you get more traffic and brand awareness than other talent scouts in your industry.
And while it's true that not every person looking up your company is qualified for a position, SEO lets you have your pick when new talent finds you.
Best of all, you don't have to actively ask people to apply, and you don't have to travel to get new talent face-to-face. With SEO, the talent finds you, you decide whether they're qualified, and then you move forward on your terms.
With that kind of control, you can establish and maintain a consistent stream of new talent day after day.

Hear What It's Like to Work With WebFX!

"WebFX is the area if not the region or national experts on SEO. Their service is incredible."
Healthcare Recruiter
SEO strategies for talent scouts
Now that you know how it works, it's time to get some ideas for your site's SEO.
1. Create informative and helpful content
Content is key in any SEO strategy. It refers to pretty much everything that exists on your site, including pages, text, images, videos, graphics, and interactive.

If you want to create content for your site, you should start with a blog. A blog allows you to regularly update your site with information about recent news, expert opinions, and other information that helps establish you as a credible talent authority.
You can also create full-length articles on individual pages of your site. That lets you talk in-depth about specific topics in your industry, which helps establish trust between you and your reader. Topics can include almost anything about the talent industry or your primary business clients, including how talent scouts work, how different industries work, your specialties, awards you've won, and more.
2. Optimize that content to appear in search engines
Whenever you create new content, you have to make sure that search engines can read it. Otherwise, sites like Google won't be able to recommend you to their users.
You can optimize a page by using the right HTML tags in appropriate locations.
For example, you should always have a title tag (<title>, </title>) on a page since that tells Google and users what your page is about. You'll also need the meta tag (<meta>, </meta>) so you can add a brief description of your page to search engines.
On top of that, you'll also need to use the alt attribute (<alt>) for images, videos, and other forms of multimedia. Alt attributes include a brief description of a multimedia item so Google can tell what it is. The reason this is so important is that Google can't actually see multimedia — it can only read text.
Last, you'll need headings and paragraph tags to make sure Google and users can understand the organization of your pages.
3. Make your site easy to use and navigate
When you're marketing as a talent scout, it's critical for people to be able to navigate your site quickly and easily.
The best way to provide that functionality is to create a navigation bar or menu that's on each page, allowing your users to jump from one page to another with a single click.
This also helps you rank better in search engines, since Google can only index pages on your site if they're linked to others.
With that in mind, you should create an intuitive architecture or organizational system to your site that includes categories, groups of pages, and specific pages.
For example, if you're currently acquiring a variety of talent in the tech industry, you could have a category on your site called "Technology Services," then sub-categories called "IT" and "Software Development," and then specific pages for each of your clients.
Then, when a visitor to your site wants to find a potential job, they can quickly look through your categories, select their field, and select a company.
After that, you decide whether to move them onto the next phase of the employment process.
Get better results from talent scout SEO with WebFX
Marketing is a complex and challenging field, especially when you're working with talent acquisition. If you're tied up with other marketing initiatives, WebFX can help you with your SEO!
Our team of expert SEO analysts has the experience and skill to help your website rank better on Google, Bing, and other search engines.
Contact us today to create an SEO strategy that'll work for your business!
Earn a 20% greater ROI with WebFX