You want more traffic. You want better rankings. You want more from search engine optimization (SEO). These 10 advanced SEO techniques can help your website not only improve its rankings and traffic numbers but also help drive the return on investment (ROI) you want from SEO.
Whether you're looking for sales, store visits, or leads, these SEO tricks can help you get the job done. Keep reading to learn more about these trusted search engine optimization techniques as well as some website optimization tools you can use! If you need help using the latest SEO techniques, WebFX can help.
Our SEO services have generated not only traffic for our clients but also over $3 billion in revenue for our clients' businesses — and that's in only the last five years. Contact us online or call us at 888-601-5359 to see how our award-winning team can help.
1. Reoptimize old content
More than 50% of businesses use content marketing, and a lot have content that's a few years old.
Why reoptimize old content?
Old, underperforming content is like a bike with a flat tire. You have it, but you can't use it. Optimizing content that receives low traffic, conversions, or another metric that matters to you, helps your business make the most of that content.
You can build on the initial time spent writing and publishing it and get it back at the top of the search engine results pages (SERPs).
How do I reoptimize old content?
You can find old content to reoptimize using a number of strategies. A few of the most common approaches include:


You can also narrow which pages to focus on with these requirements:
At least six months old
Previous track record for driving substantial traffic or conversions
Related to company services or products
Once you pick your pages, audit them. Look for quick wins, like title tag updates, keyword insertions, internal linking, and more. Depending on the content's age, you may have to make more in-depth updates, like rewriting or adding content, to help it rank in search results.
2. Build a mobile-friendly website
For many businesses, a mobile-friendly or responsive website isn't a technique. It's a requirement.
Why build a mobile-friendly website?
A responsive or mobile-friendly website is a necessity for a few reasons, including:
Not to mention, Google now follows a mobile-first approach to crawling and indexing sites. That means its spiders or crawlers view your website from the perspective of a mobile device, rather than a computer. You need a responsive site for not only Google but also users too.
How do I build a mobile-friendly website?
This advanced SEO technique usually falls under the "advanced" category because it requires the help of a developer.
Unless you use a website builder like Wix (which isn't ideal for a long-term SEO strategy), you need someone experienced with web development to build and launch your responsive site.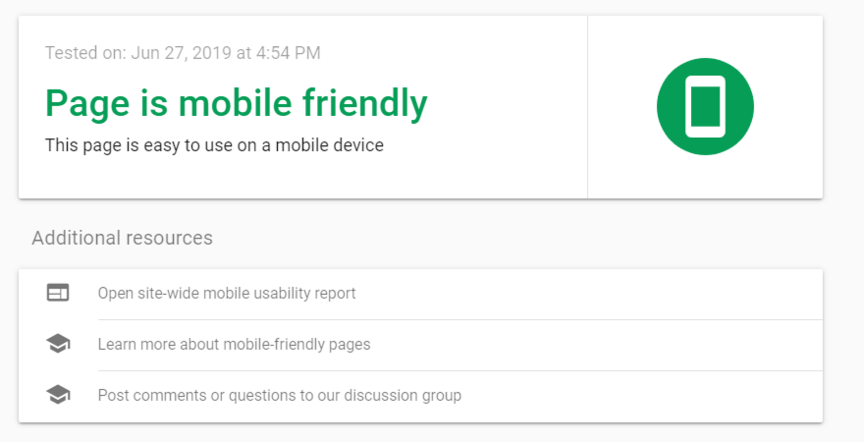 If you aren't sure about your site's mobile-friendliness, use Google's Mobile-Friendly Test tool.
3. Develop an internal linking process
No matter how large or small your website is, you need a smart internal linking process for SEO.
Why develop an internal linking process?
In some ways, a crawler is like a robot vacuum. While a crawler roams your website, indexing your pages, a robot vacuum patrols your home, cleaning your floors. A closed door, like a page with zero internal links to it, can stop your robot vacuum (and a Google crawler) in its tracks.
If you don't provide your smart vacuum or crawlers the appropriate avenues, they won't do their job. When it comes to SEO, your business relies on robots to crawl and index your site. If that doesn't happen, your website doesn't appear in search results, which means it doesn't earn clicks, organic traffic, or the sales, leads, or revenue you're hoping to get from SEO.
Not to mention, using and developing an internal linking strategy for your website can help you:
Show the relation between pages
Pass "link juice" from high-authority pages, like your homepage, to lower authority pages
Demonstrate the relevance or value of older or newer pages
Improve the rankings of pages
That's why businesses, no matter the size of their site, need to use this advanced SEO technique.
How do I develop an internal linking process?
Creating an internal linking process can take time, depending on the size of your company's website, as well as procedures for it. For example, if one team writes your SEO content and then another publishes it, you may need to coordinate with the second team to ensure your internal linking process gets followed. You can, however, get started with this advanced search engine optimization strategy by checking the:
Number of inbound links to your site, like with Moz's OpenSiteExplorer
Number of inbound links per page, like with Ahref's internal backlinks report


As you create new content, as well as optimize old pages, you can make internal linking a priority. Aim to link to pages that provide value for the reader, as well as those that live deeper on your site. For SEO purposes, you can also use anchor text that includes your core or related keyword to provide crawlers (and users) a better idea of where that link will take them.
It's essential, however, not to force your keywords. If another word or phrase makes more sense, use it as your anchor text.
Bonus Read: Internal Linking Audit
4. Optimize content for Google RankBrain
Google claims more than 90% of the search market, so you want to tailor your SEO strategy to it.
Why optimize content for Google RankBrain?
RankBrain describes a machine learning algorithm from Google. This algorithm looks at how people interact with search results, like if they click on a website and come back or if they don't. As an example, if someone clicked on a website promoting dogs and arrived on a page discussing cats, they'd head back to Google and Google would lower that page's ranking.
For Google, RankBrain is beyond important when it comes to SEO. That's why RankBrain is one of its top three ranking factors. If you skip it, your content won't deliver when it comes to search result rankings, which is why RankBrain is more than an advanced SEO technique, it's an essential one.
How do I optimize content for Google RankBrain?
Click-through rate (CTR) is the core focus when it comes to RankBrain.
While CTR is simple — it's the percentage of clicks your page receives — it's not easy to optimize. You not only have to think about your SEO strategy but also your intended audience. If you overlook either of these areas, you won't achieve the CTR you need to top search results.
When you optimize content for RankBrain, you'll focus on two areas:
Title tag
Meta description
As a quick refresher, your title tag and meta description appear in search results.

How do I optimize title tags and meta descriptions?
Optimized title tags and meta descriptions not only motivate users to click on your listing but also help crawlers understand your content. For the best results, your title tag and meta description should feature your core keyword. Easy, right?
The challenge comes from creating an optimized title tag and meta description that hooks readers and gets them to click on your site. Luckily, the SERPs can provide insight into what users like to click. Just try and answer the following:
What problem are the pages promising to solve?
What emotions, like positive or negative, do the title tags use?
What kind of adjectives or power phrases are in the title tags?
What format, like a list or how-to, do the title tags follow?
When you optimize your title tag and meta description, make sure those optimizations align with your content. If your title tag is, "5 Ways to Wash a Dog," and your content only describes one way, people will bounce back to Google. Your content must support your title tag and vice versa.
5. Target keywords without featured snippets
Google's evolution from a search engine to portal requires businesses to take a different SEO approach.
Why target keywords without featured snippets?
Featured snippets appear in almost 15% of searches. It doesn't seem like a lot until you start looking at your keyword strategy. You may find that your business targets numerous keywords with a featured snippet.
If you can win that snippet, it's great, but if you can't, you're in trouble. That's because featured snippets take valuable traffic from other pages, reducing CTRs by 9%. If your page ranks number one but doesn't have the featured snippet, you go from earning around 26% of clicks to less than 20%. As an example, say a keyword generates 1000 searches per month.
That means your business would earn around 260 clicks per month. With a featured snippet, that number drops to 190. You're losing about 70 clicks each month. Maybe that doesn't seem like a lot until you think about the keyword. What if you have a blog post that covers the different signs of needing a new furnace, water heater, or another product or service that your business sells?
Or, a pricing guide related to your services or industry?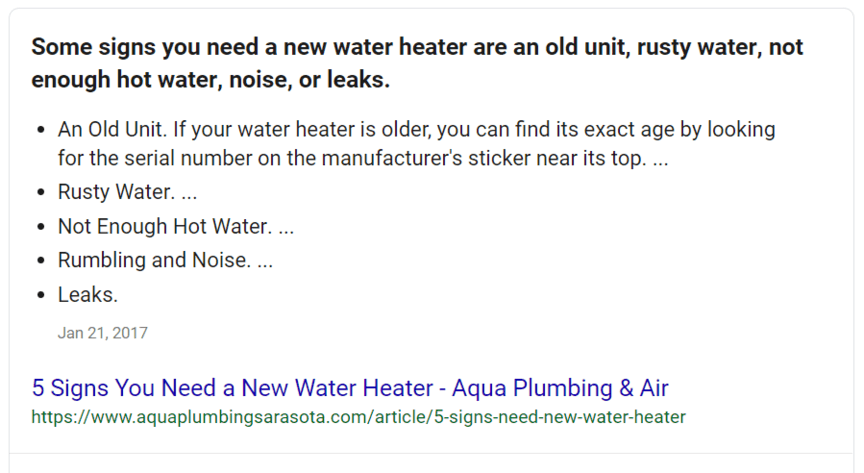 You could lose critical traffic if you lose the featured snippet. That's why many SEOs now focus on a new advanced SEO technique: targeting keywords without featured snippets. This approach protects your business against lost featured snippet traffic, plus reduces the search real estate claimed by Google.
How do I target keywords without featured snippets?
If you want to try this advanced SEO strategy, you can filter keywords a few ways, including:
Check if the keyword includes a featured snippet with Ahrefs
Do a Google search to see if the keyword generates a featured snippet


As you research keywords, keep in mind that keywords with questions, prepositions, or comparisons have a higher chance of generating featured snippets. For example, more than 50% of keywords with a featured snippet ask a question. It's also worth remembering that your keyword may later get a featured snippet.
In most cases, your SEO strategy probably targets a range of keywords with featured snippets, and that's okay! A featured snippet can still benefit your business and your website. All you need to do is win it and maintain that position zero ranking.
6. Accelerate page speed
Like most aspects of SEO, page speed serves as not only a ranking factor for Google but also users.
Why improve page speed?
People want fast online experiences, and Google plans on providing it. That's why Google uses page speed as a ranking factor because users won't accept long load times. People expect websites to load in two seconds or less.
If your company doesn't meet that benchmark, you will struggle to compete in competitive search results. This is the latest SEO Technique that you should not ignore. Even if your business attracts traffic through alternate channels, like social media or paid ads, you still need to provide a fast experience.
If not, people will leave your website. Even worse, many will go to a competitor's site. It's common for companies to overlook the impact of page speed.
A one-second improvement, however, can make a tremendous difference. In fact, increasing your site's speed by one second by boost conversions by seven percent.
How do I improve page speed?
Again, it's easy to see page speed as an advanced SEO strategy because of the expertise required. You will need to help of a developer (and maybe even a designer) to improve the speed of your site.
For a seamless experience, it's helpful to have someone with technical SEO experience on your team. They can provide actionable recommendations for your development and design team. If you don't have an in-house developer, you can always use page speed optimization services.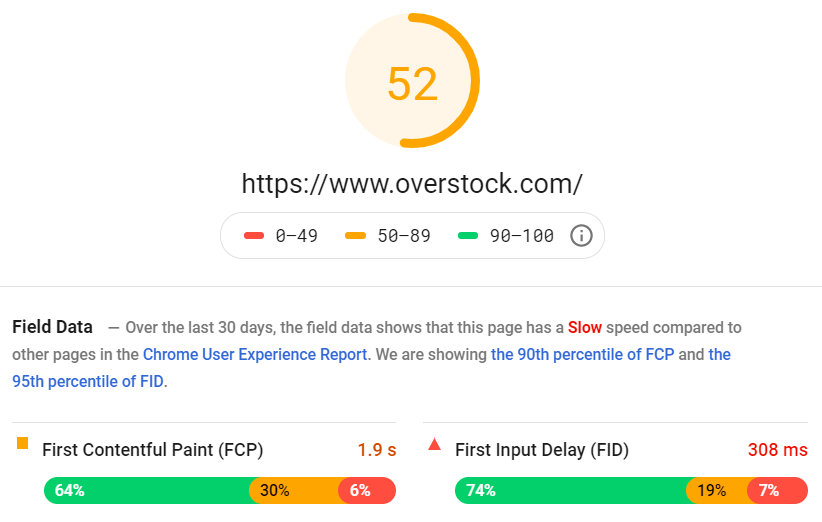 Improving page speed, however, is an ongoing process. You need to adopt a proactive approach.
Otherwise, you'll publish new pages that flop when it comes to page speed, which impacts their ranking potential. You can continue to support a fast page speed with the following tips:
Compress your images
Limit your number of redirects
Optimize your HTML code
Depending on your business and strategy, you may rely on developers for some of these tasks, like reducing redirects or optimizing code. If that's the case, create a wiki or guide that developers can reference. That way, they know your requirements for new site content.
If you want to check your page speed, Google offers its free PageSpeed Insights tool.
7. Kill thin content
This latest SEO technique looks like it goes against optimizing old content, but it's an ideal partner to it.
Why delete thin content?
No one likes thin content. Like a dollop of ketchup for a basket of fries, it's useless. Yes, it provides what you needed initially, but it doesn't offer enough of what you need, whether it's more ketchup or more information.
That's why businesses need to get rid of thin content. A few examples of thin content include:
Pages with 250 words or less
Affiliate pages
Doorway pages
Duplicate content
It's also worthwhile to remove thin content because of Google. While Google doesn't penalize sites for having thin content, it does look at your website differently. Instead of seeing your site as an excellent hub of information, Google sees a site littered with useless content that offers little-to-no value.
It impacts the search engine's perception of your website. That perception influences that page's ranking, as well as the ranking of other pages.
How do I delete thin content?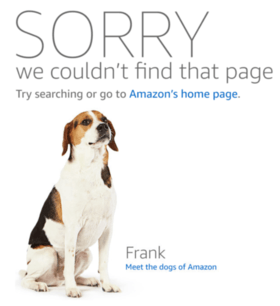 If you want to remove thin content from your website, follow these steps:
Audit your website content
Compile your thin content into a document, like a Google Sheet
Review your content
Choose your course of action, like updating the content or deleting it
When you delete thin content, it's worth mentioning that you should redirect it. If you delete the content without a redirect, users may still find the page. Instead of any content though, they'll receive a 404 notice.
A redirect helps you still use that page to your advantage and provide users with more valuable content.
8. Claim dead links to competitor pages
Links play a critical role in SEO, which is why link building can become advanced quickly.
Why claim dead links to competitor pages?
When someone endorses your business, it's a sign of trust. They support you, trust you, and recommend you. Links serve the same purpose in the online world.
That's why Google uses links as a top ranking factor in its algorithm. Earning links, however, isn't easy. It requires a massive amount of research, as well as outreach.
For many businesses, it's the most challenging part of SEO. Links, however, are too critical to ignore, which is why this advanced SEO technique is a favorite of SEOs. Targeting dead links to competitor pages (meaning, when users click on the link, they arrive on a 404 page) streamlines the process of link building.
You can quickly find industry sites and blogs that share relevant content with their readers. Even better, you can find content related to pages on your site already.
How do I claim dead links to competitor pages?
If you want to take advantage of this SEO optimization technique, get ready to use the following SEO tools:
Once you have them, follow these steps in Screaming Frog:
Enter a competitor's URL into Screaming Frog
Select "Configuration" and choose "Spider" from the dropdown menu
Uncheck "Check External Links" and click "Ok"
Start your scan
View the Client Error (4xx) response codes to see the competitor's 404 pages
Export the Client Error (4xx) report into a .csv file by selecting "Export"


Next, head into Google Sheets and complete these steps:
Import your Screaming Frog Client Error (4xx) Inlinks report
Review your competitor's 404 pages
Checkmark or highlight any pages you can target in your link building strategy


After you build a list of potential 404 pages to target, go to Ahrefs:
Enter the 404 page URLs in "Site Explorer"
Click "Backlinks"
View the different pages and sites linking to your competitor's page
Add potential sites to target to your Google Sheet


When you view the different sites sending links to your competitors, you want to look at their domain Rating (DR) and URL Rating (UR). These metrics can help you focus on the most valuable sites and pages, like ones with a high amount of authority, versus low-value ones. With all your target sites and pages selected, your team can begin the outreach process.
The benefit of this advanced SEO strategy is that you have an excellent reason for reaching out. The people behind these sites have a broken link on their website, and you have a way to fix it. That doesn't mean everyone will respond or act on your outreach emails, but it does mean you have a better chance.
9. Add schema markup to relevant pages
Your appearance in search results can result in a click or a scroll, which is why SEOs use schema markup.
Why add schema markup to pages?
Schema markup or structured data can influence your appearance in search results.



A few examples of schema markup include: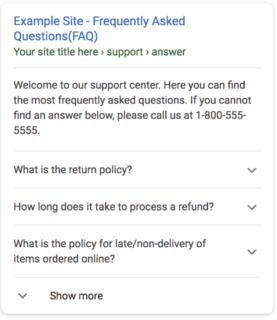 Ratings
Events
Dates
Recipes
FAQs
And more
With schema markup, you provide users with additional information about your page. You also offer Google valuable data that it can use, share, or highlight in search results. All this information can motivate users to click on your page, plus help you earn more real estate in search results.
The best part is that your team can take advantage of this latest SEO technique with ease.
How do I add schema markup to pages?
If you want to use this advanced SEO strategy, you want to choose the best pages for it. Don't add structured data to pages that don't need it. A how-to post, for instance, wouldn't use of schema markup for reviews or ratings.
A product or service page, however, could benefit from this type of schema markup. Once you select your pages, get started with Google's Structured Data Markup Helper.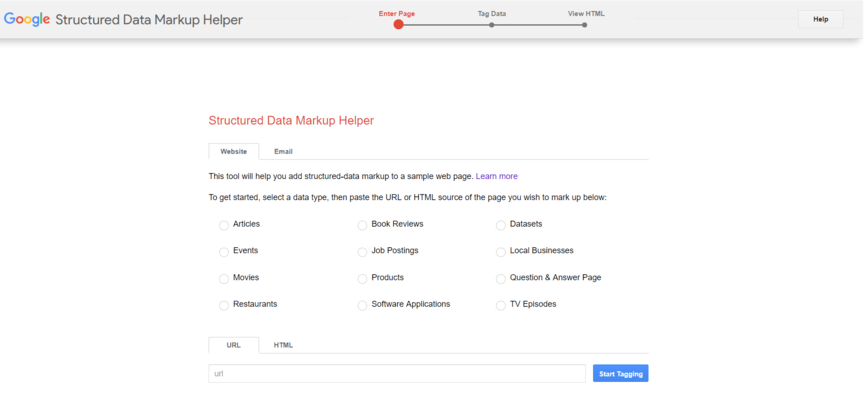 This free tool makes it easy to markup existing pages on your site. Get started with these steps:
Select the type of data or page
Add your URL
Click "Start Tagging"
Highlight and tag text or images
Select "Create HTML" when finished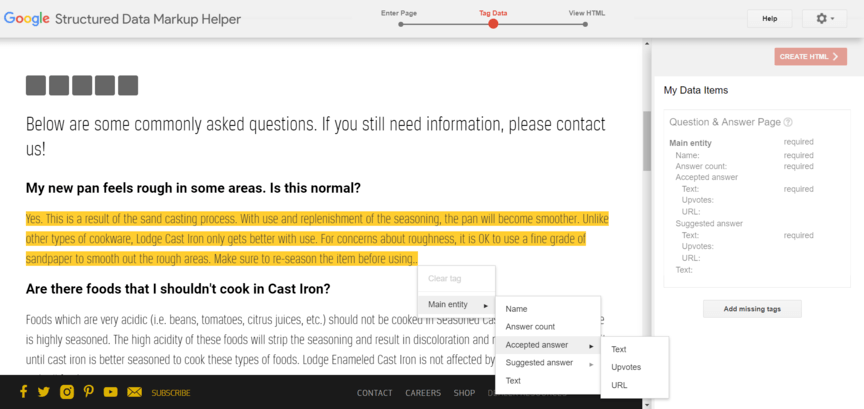 Once you create your HTML, you will need to add that code to the <head> section of your page. Depending on your business and experience, you may need the help of a developer for this step.


The Google Structured Data Markup Helper, however, takes care of the hard part.
10. Repurpose new and old content
Like reoptimizing content, you can also repurpose content into new formats to drive better results.
Why repurpose content?
While nothing is wrong with a basic blog post, article, or guide, those content types struggle to compete. That's because businesses are rapidly publishing content. In fact, of the 53% of companies that use content marketing, half of them publish content every day.
Repurposing your content into new formats, like the following, can help you stand out:
Videos
Infographics
Social posts
And more
It can also help you bring new traffic and engagement to old site content. Instead of allowing your past content to run dry in traffic, shares, and conversions, you can keep users coming with a fresh format. This new take adds new value to your page and can help you not only reach users but also the top of search results.
How do I repurpose content?
Repurposing content is similar to optimizing old content.
You want to focus on pages:
Decreasing in traffic, conversions, and engagement
Ranking lower in search results, like page two or higher
Contributing in value to your overall company goals
For the best results, as well as the use of your time, you want to focus on pages that offer the best possible return on investment (ROI). If a page doesn't tie-in to your goals, like generating sales, leads, or awareness, then you may want to skip it. In some cases, you may invest your time on a page that doesn't directly relate to your goals.
For example, you may decide to repurpose an industry trends article into an infographic. This post probably won't generate calls, leads, or sales, but it may help you earn valuable shares and links. These gains can support your SEO strategy, which can improve the rankings of other pages in search results.
Once you choose which pages to reformat, you need to pick the right format. Will a video offer the most value, for instance? Or, does an infographic line-up with what users want?
Take your time with this decision, as you want to make the best investment of your time and money. Research the keyword, SERPs, and audience to see what content types work best for your topic and industry. After you create your additional content, you can add it to the page.
Looking for an all-in-one SEO audit tool? You've found it.
SEO Checker provides data on key metrics to give you:
Complete SEO score

Content Grade

Site Speed Analysis

and more.
Start using these advanced SEO techniques in your strategy
Every SEO strategy is different, and with these advanced SEO techniques, you can take yours in a variety of directions. Whether you decide to focus on page speed or content optimization, you can improve your SEO and power your way to the number one spot in search results. If you need some support with your SEO strategy, WebFX can help.
Our custom SEO services feature artificial intelligence software, plus the expertise of more than 500 SEO specialists. With our unique advantages, we've helped our clients earn more than $3 billion in revenue and more than 7.8 million leads, and can help your company grow too. Let us help you with advanced SEO techniques.
contacting us online or calling us at 888-601-5359 today! SEO is alive and well, and to succeed, you need a fantastic SEO strategy! Have SEO questions?
Contact us now!
WebFX Careers
Join our mission to provide industry-leading digital marketing services to businesses around the globe - all while building your personal knowledge and growing as an individual.