Need a Website Designer? 5 Painless Steps to Find Pro Designers
If you find yourself saying "I need a web designer," you're not alone. As a matter of fact, the number of domain name registrations has grown by 2.6% year over year, and that number isn't set to slow down any time soon.
You might find yourself needing a website designer for a wide variety of reasons, but how do you find the perfect web designer for your exact needs?
On this page, we'll talk about five painless steps to find the best professional web designer for your business to ensure that your site attracts and converts the right customers. We'll also talk about why you might need a website designer as opposed to designing a site yourself.
You're on this page for a reason, and if you need a website designer now, feel free to contact us at 888-601-5359! The team of award-winning designers at WebFX would love to help you craft your ideal website!
If you want to learn more about why you need a web designer, or how to choose a professional web designer, read on!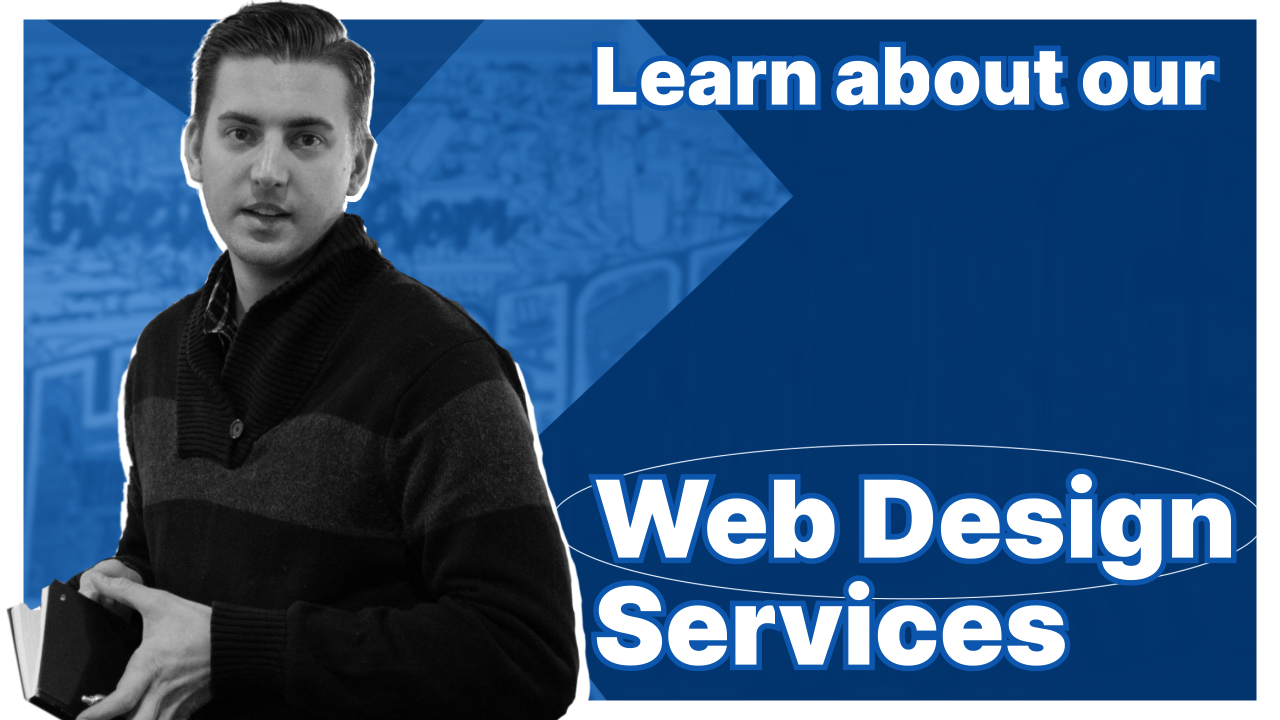 3 reasons you need a website designer
Let's get right down to it — you've probably asked yourself once or twice if it's really necessary to find and hire a website designer. After all, do you really need a website designer to create the perfect site, or could you use a website builder to create one on your own?
In short, the option is out there to use a website builder like WordPress to create a website for your business. However, there are a few reasons you might need a website designer instead.
1. They can build you a custom site
Although WordPress offers customizable features, a web design company has the experience and resources needed to craft a truly one-of-a-kind site for your business. When you hire a website designer, you can rest assured that even your unique requests can likely come to fruition.
For example, you might want a very specific home page that features a list of your services, some call-to-action buttons, a contact form, and a few other bells and whistles that you just can't accomplish on WordPress.
When you hire a web designer, you'll be able to talk to the team about your wildest web design dreams. From there, they'll provide you with wireframes of your home page and internal site pages to help you envision the final product.
Although website designers can use WordPress if you request, they can also use HTML coding for your website which allows for far more customization options.
If you have no experience with HTML, you likely won't be able to build your custom website on your own. For this reason, you need a website designer to ensure that your website's design is as unique as your business.
2. They'll take the weight off your shoulders
If you run a business, you likely don't have the time necessary to dedicate to creating a company website. If you think you do, consider that there are many elements to web design, and it's no easy task to accomplish on your own — let alone at the same time as running a business.
Websites take time to build, and they also require research, planning, and detailed execution.
When you hire a website designer, you allow someone else to take the pressures of creating a perfect website off of your shoulders. Leave it to the professionals while you continue to run your business.
3. They have access to top-notch technology
When you accept the fact that you need a website designer, you can rest assured that they have access to all the latest technology to help them build the best website possible for their clients.
Not only do they have access to amazing software, but they know how to use it effectively to create a custom website for your business.
However, be sure to always vet your potential web designers before hiring them to ensure that they do have access to the latest web design technology.
Keep reading to find out how you can be sure that you're choosing the right website designer.
We don't want to tell you about the work we do, we want to SHOW you.
View Our Portfolio

We've built over
Websites
in a variety of industries.
When you need to find a web designer, follow these 5 steps
You decided to hire a website design company, but you're not sure how to proceed.
To find the perfect professional website designer for your business, follow these steps.
1. Make a list of "wants" vs. "needs"

The first step to finding a website designer is to determine what it is you want in a website and what you need. This will help you accomplish step three, which has to do with your budget.
It's easy to get out of hand when it comes to selecting functionalities for your website, and if you have a limitless budget, it's okay to go a little crazy! However, if you have any sort of budget in place, it's extremely beneficial to determine what you need in a website.
Start by numbering basic website elements by priority. For example, you know you need an organized navigation bar, a contact form, call-to-action buttons, and a home page that speaks to your brand.
Do you really need the home page that incorporates a slide show, or a contact form that has interactive elements?
This is where you'll be able to determine what elements you need and which ones you want.
2. Do budget research
When you're preparing to hire a professional web designer, you should do your research ahead of time to determine what a good baseline cost is for the features that you require on your website.
If you skip this step, it will be a waste of time to set a budget, since you won't have a good idea of what a reasonable budget for a website design would be.
Look at various website design company websites to determine how much they charge for their sites and take note.
3. Set a budget
After you've determined a reasonable baseline cost for the website that you want, it's time to set a budget.
Does your allotted budget allow for some bells and whistles? Or will you have to stick with a simple, effective site?
Regardless, setting a website budget is a crucial step in the hiring process. After you've selected a good price range for your ideal site, stick with it. This will make it easy to eliminate any website design companies that exceed your budget and shortlist the ones that fit your budget.
Want a free quote for your web design? We've got you covered with our web design cost calculator.
4. Talk to each website design company on the phone
Talking to a website design company via email or messaging system only goes so far. After your initial correspondence, you should be sure to call the agency on the phone.
This allows you to get to know the personality of the company, as well as determine whether you think you'd be good business partners.
You'll know that the web design company is high quality and ready to take on your project if they:
Ask you questions about your existing site
Ask you questions about your website goals
Ask you questions about your business goals
Ask you questions about your budget
Ask about your competitors
These are just a few things you should look out for on your call, and know that if the agency doesn't ask you these questions, they're probably not the best website designer for you.
When you need a website designer, you want someone who will take interest in your brand and your business as a whole, and when you find that agency, they'll ask all of the above questions.
You should also take care to ask questions about the agency before making your final decision. Some questions to ask include:
Have you worked with clients in my industry before?
How long does it take to turn around a website?
Do you provide wireframes?
How often do you communicate with your clients?
These are just a few questions to ask your potential web designer before choosing a winner.
5. Choose a winner and sign the contract
Once you've vetted at least five web design companies, it's time to select the one that you feel can create the best possible website design for your brand. After all, when you need a website designer, you need someone to create a virtual business card for your business that will speak to your target audience effectively.
After going over everything from budget to strategy, it's time to select a winner and sign on the dotted line.
WebFX is a partner businesses trust.
Hear from HydroWorx, who saw a 236% increase in organic sessions with WebFX services.
Watch the Video Testimonial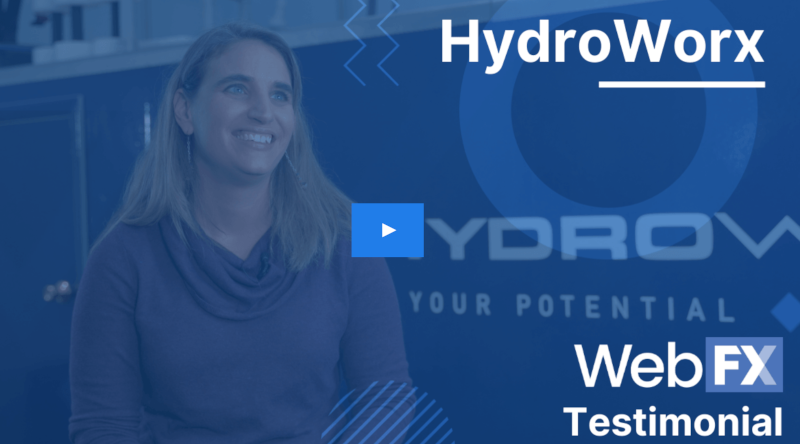 Do you need a website designer right now?
If you're searching far and wide for a website design company that can deliver, you're in the right place. WebFX has over two decades of experience creating websites that deliver for our wide variety of clients.
We serve a wide variety of industries, from heavy equipment to restaurants, and we're always happy to talk about your ideas and dreams for your ideal website design.
Already have an existing site that you want to spruce up? We can redesign your website to ensure that it's better than before and has an aesthetic that you love.
We've designed over 1,600 websites for happy customers and won more than 50 web design awards.
If you're still on the fence, contact us online or give us a call at 888-601-5359 to speak with a specialist. We'll help you determine whether WebFX is the best web designer for you and talk to you about our amazing capabilities.
We can even create an incredible website for you via RainmakerFX in 30 days or less. We're serious!
We can't wait to hear from you!