Why Small Businesses Need Web Design Services
Small businesses are the backbone of the American economy. As a result, it's never been more important to make sure your small business is strong, resilient, and — most importantly — profitable.
One way to make sure your business is constantly at the top of its game is to incorporate modern web design into your company's website, which is an average investment of $2000 to $10,000.
While this may not sound like it can directly grow your business, it's an investment that has the potential to continually pay off year after year.
But how does a well-designed website help? The short answer is simple: Conversions.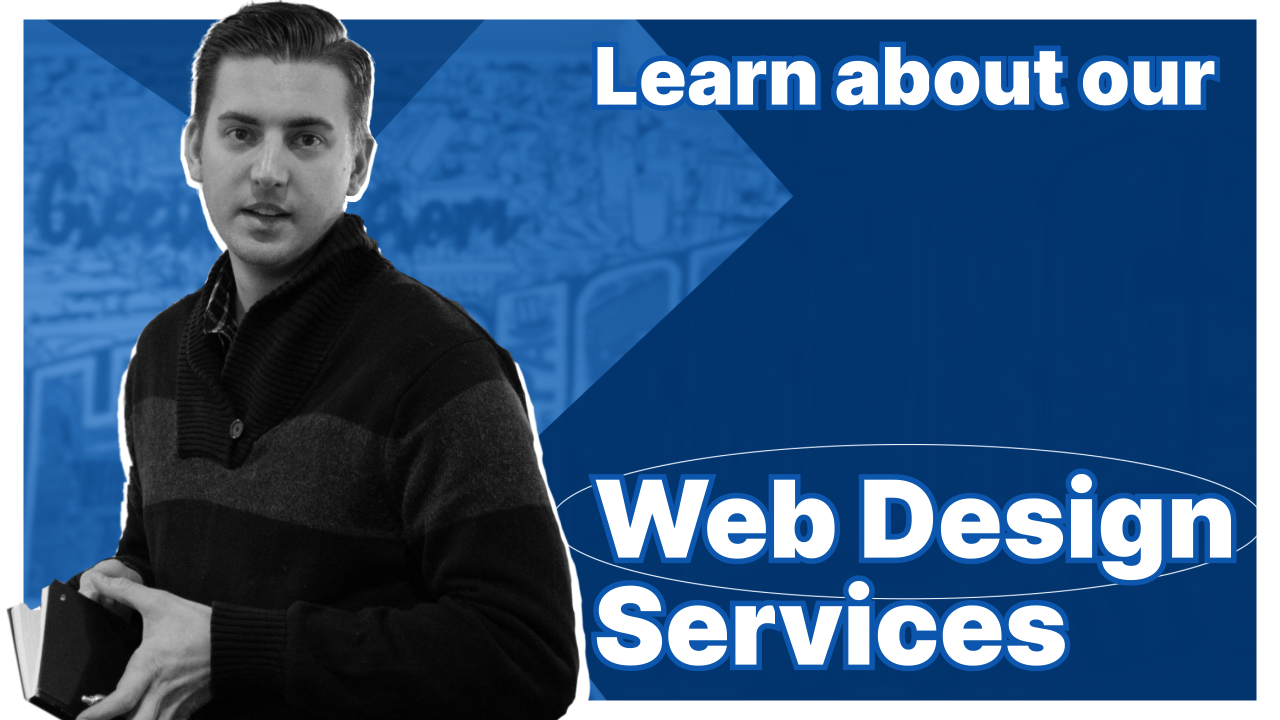 Better web design gets you more conversions, and once you have that, you can really grow your business.
This page explains three of the most powerful ways your small business can use web design to get more conversions. If you'd like to speak with our SMB web design agency about our SMB web design services, you can reach us at 888-601-5359.
GET AN AMAZING WEB DESIGN FOR YOUR SMALL BUSINESS!
Using web design to increase conversions
When you're creating a website for your business, your ultimate goal is customer conversions.
You can optimize your site for conversions in any number of ways, but most strategies are based on web design in some way.
That's because web design includes elements like calls to action (CTAs), navigation, and the overall appearance of your site.
To get more conversions, individual pages on your site should have all of those elements on them — and then some. They're all part of your overall web design, and when you use them effectively, you can move online visitors through the sales funnel and eventually convert them into paying customers.
But that's all general advice. So, how can your small business actually use web design to get more conversions?
Method #1. Clear navigation
Navigation is one of the most important parts of a website. It lets users jump from place to place on your site, so they can find exactly what they want whenever they want it.
Intuitive navigation means different things for different companies. Most of the time, you can achieve excellent results with a simple header bar that includes links to your most popular pages.
You can separate those pages by their categories, which also helps users determine where they can find information that they want.
For example, if you have a page on your site where users can contact you and another page about the history of your company, those could both be under the category called "Company" in your navigation bar. That way, if someone wants to know more about your company, they can quickly and easily find it.
Similarly, you can have a category called "Pricing" that has pricing options for your services or "Products" for listings of your goods. No matter how you choose to set up your site, you're making it easier for your potential customers to get what they need.
Method #2. Color
Color may not sound tremendously important, but it is incredibly helpful for marketing.
That's because different colors evoke different responses from the human brain.
Red is especially powerful in that regard, and lots of companies use it to their advantage, especially restaurants. On the flip side, blue is more calming and relaxing, which is why it's used in office buildings around the world.
And you also have purple, which is considered to be a regal color that shows distinction and royalty.
It's smart to use a combination of colors in your small business's web design so you can create an attractive, design that'll resonate with your target audience.
To get started on your color scheme, think about what you want your brand to convey to customers.
Do you want to look like the king of your industry? Then purple may be the way to go.
Do you want your customers to relax and feel comfortable with you? Then you can use some blue on your website.
Do you want your customers to take action? Then red is the way to go!
When you have a strong color scheme behind your brand, you can really start earning conversions and growing your small business.
Method #3. Calls to action
CTAs play a critical role in your company's online success. They directly tell your customers what they need to do next, so they can take the next step to becoming customers.
Calls to action are most effective when they guide your customers to pricing pages, contact pages, or other parts of your site that are designed to convert.
They're usually only a few words long, and they contain actionable verbs that inspire readers to do something next.
You can maximize the results of your CTAs by highlighting them on your site with contrasting colors, buttons, and other eye-catching features.
That ensures people see the most important part of your page and click to the next one. Then, you can watch as your calls to action generate new leads and sales for your company!
WebFX knows web design for small businesses
WebFX is a small business, and that means we understand what other small businesses need. We've worked with local companies before and helped them get the growth they need to become regional authorities. Now, our award-winning team of web designers will do the same for you!
Contact us today to create a web design strategy for your small business!