WooCommerce vs BigCommerce
If your company is launching an online store or is switching to a different service provider, there are many options available.
On the upside, this means that one of them is bound to have the right pricing and features for your needs. On the downside, it means that selecting one can be a complicated and long process.
Of the many software providers out there, two of the most popular are WooCommerce and Bigcommerce. We've discussed WooCommerce on our blog before, but if you're trying to decide between the two, a side-by-side comparison is more helpful.
Call 888-601-5359 to speak with a strategist about ecommerce services from WebFX, or keep reading to learn more about these two options.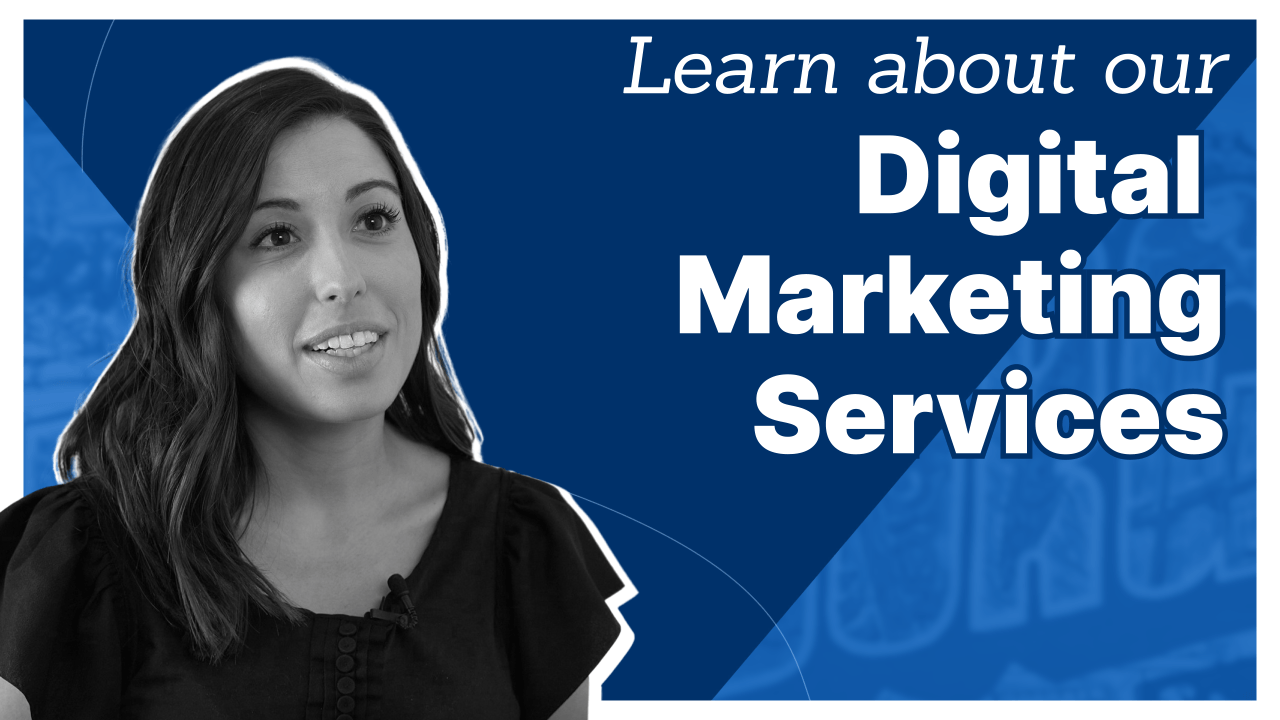 Price
As with any other decision your company makes, the price of your ecommerce software is a major factor.
WooCommerce: Free
With the best possible price point, WooCommerce is completely free to install. If you already have a WordPress site, this means that your startup cost is $0.
Bigcommerce: $29.95 or $79.95/month
Bigcommerce has two pricing options: standard and plus.
The standard version costs $29.95/month and includes all the basic features you need to launch an online store. The company recommends this version for businesses with up to $50,000 in online sales per year.
The plus version costs $79.95/month and includes everything that the standard version offers, plus additional features like an abandoned cart saver, sales tools, advanced customer segmentation, and the ability to host the checkout directly on your site. Bigcommerce recommends this version for businesses with up to $125,000 in online sales per year.
The company also offers an "Enterprise" plan with custom pricing based on individual companies' needs. If your online sales exceed $125,000 per year, you may want to ask for an estimate before working with Bigcommerce.
Compatibility
Assuming that your business already has a website, you'll want to be sure that the ecommerce platform you use is compatible with it.
WooCommerce: WordPress only
WooCommerce is a WordPress plugin, meaning that if you want to use it, you need to have a WordPress site.
If your main site is hosted on WordPress, installing it is fairly simple, even without extensive experience in development. If it isn't, you'll need to be prepared to do a little more work.
That isn't to say that WooCommerce isn't a good option, though. In many cases, site owners simply install the CMS on subfolders of their main site.
This isn't ideal for larger ecommerce stores, as it means that your entire store would be hosted in a subfolder like "www.yourcompany.com/store". But if online sales are only part of your business, it's a viable solution.
Bigcommerce: Integrates with any site
Bigcommerce is its own ecommerce platform, meaning that you don't need to use a specific CMS for it to work. You can integrate it with your site regardless of existing setup.
That being said, launching a site with Bigcommerce is a bit more involved. But depending on the plan you choose, the setup process may be included. And if it isn't, you can always get the help of a developer.
Time to Level Up Your Sales
Our long list of services helps you grow every aspect of your business with marketing strategies that are proven to increase bottom-line metrics like revenue and conversions.
In the past 5 years, we've managed more than 12.9 MILLION transactions across our client base.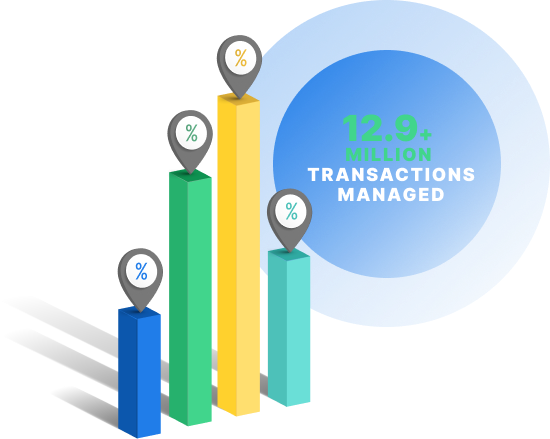 Advanced features
Arguably, the most important considerations when choosing between ecommerce providers are the features they offer. But before we can discuss what sets them apart, it's important to be aware of what they have in common:
PayPal payment
Basic marketing tools
Basic reporting
Basic reports
Mobile-friendly shopping
Essentially, both WooCommerce and Bigcommerce have the basic features you need to start selling online. But beyond that, the options vary between the two.
WooCommerce: Plugins available
The features above are basically what you get with WooCommerce—the basics. But there are plenty of extensions available for expanding payment options, shipping methods, customer service, inventory, marketing, and third party services.
Some of these extensions are free, and many only cost a one-time or yearly fee. So before you install WooCommerce on your site, it's a good idea to check out which extensions you'll need, as well as how much you should expect to pay for them.
Bigcommerce: Features built in
Many of the extensions available for WooCommerce are included as standard features on BigCommerce. For example, the platform accepts a variety of payment options and integrates with accounting, inventory, and marketing software.
Unlike WooCommerce, however, there aren't as many third-party extensions available online. So if you know that your store needs to have a specific functionality, you'll want to double-check that Bigcommerce offers it.
Maintenance
Unfortunately, your online store will eventually run into issues. So when something breaks, what will you do?
WooCommerce: No included solutions
As a free plugin, it's not surprising that WooCommerce doesn't come with a maintenance plan. However, there are plenty of community forums where you can ask other users for advice.
If you have development experience, these forums could be all you need to get your store back up and running. If not, you'll likely need to contact an experienced developer for help.
Bigcommerce: Free account management
All of Bigcommerce's plans come with free account management. This means that if something goes wrong, you have a point of contact that can help you get your store back in order.
However, their support process is based on the level of your plan. If you have a custom enterprise plan, you can expect a quick response—but if you're on the standard version, you may end up waiting.
Partner with a team of ecommerce masters!
WebFX campaigns have delivered more than 12,936,451 ecommerce transactions in the last 5 years
Read the Case Studies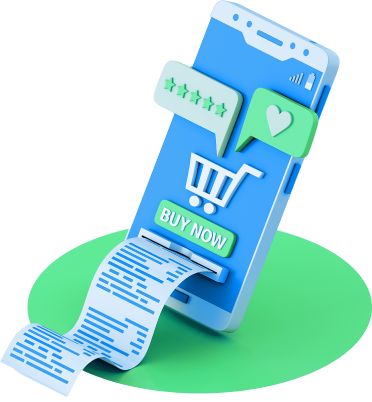 Want to start selling online?
If you want to launch an ecommerce business, or if you're simply looking to add ecommerce functionality to your site, WebFX can help. Our experienced team of developers has the skills you need to create and manage an online storefront, and they'll help you choose the right service provider for your needs.
For more information, don't hesitate to contact us! We've launched successful ecommerce stores for clients in a variety of industries, and we'd love to do the same for you.