When you run a pay-per-click (PPC) advertising campaign, you're always looking for new ways to reach valuable leads interested in your business. Using dynamic search ads is another way for your company to expand your PPC campaign and reach new leads.
In this post, we'll discuss dynamic search ads and how they benefit your business.
Check out the video below, or keep reading to get started!
What are dynamic search ads?
Dynamic search ads are dynamically generated, tailored ads that Google creates to match a user's search query to the type of product on your site. These ads match people's search intent on Google with specific pages on your site.
You use your website to target your ads.
It directs potential customers quickly to what they want on your site. Targeting ads is the easiest way to find customers who are searching on Google for the products you offer.
Google will crawl your site and match search terms that are closely related to the content on your site. From that point, Google creates a dynamic ad for you.
It generates a headline and landing page that match the user's search intent.
When you use dynamic ads, you only want to use them for pages that are in stasis. If you have web pages that are rapidly changing, like daily deals pages, they won't work well for dynamic ad campaigns.
Dynamic ads help you fill in gaps in your keyword-based campaigns.
You aren't going to be able to target every single keyword your audience searches, but that doesn't mean you must miss out on those leads. Dynamic ads help you reach people using different keywords to find your business.
You don't need to select keywords for dynamic ad campaigns.
Google fills in the keyword gaps for you. It's a great compliment to your existing PPC campaigns.
Dynamic ads create more cohesiveness between your keywords, search ads, and landing pages. They allow you to expand your reach and obtain more leads for your business.
How to set up dynamic search ads on Google
If you're ready to start setting up Google dynamic search ads, here are 10 steps to getting started:
Go to the campaign tab in your Google Ads account

Select your goal and choose "Search" as your campaign type

Name your campaign and set your timeline

Open up the Dynamic Search Ads settings

Enter your website domain

Select a language and targeting source

Fill out other important campaign information, such as your budget and bid, and move on to the next page

Toggle the ad group type to "Dynamic" and add your information

Create your Dynamic Search Ad

Review your information and publish when ready
Dynamic search ads are a great way to reach people.
They are set up to hold back on any keywords you already use in your current PPC campaigns. This means that you're not wasting your time retargeting keywords you already have in your existing ads, but rather, reaching new people through new keywords.
5 benefits of using dynamic search ads
If you're still unsure that Google dynamic search ads are right for your business, check out these five benefits of using dynamic search ads.
1. Saves time
Dynamic ads are extremely beneficial in saving your business time. When you're busy running different marketing campaigns, it's hard to find time to create new campaigns consistently.
PPC campaigns require work.
You have to spend time conducting keyword research and creating landing pages for your different ads. When you are trying to optimize to reach different people, it can be tedious to conduct keyword research and create landing pages constantly.
With dynamic search ads, you don't have to conduct keyword research or create landing pages with ad text.
Google does all of it for you.
This means that you can market faster to new markets than if you took the time to create new campaigns for each market. It helps you save time that you can spend on improving other marketing campaigns.
2. Frequent updates to your ad
When you run dynamic ads, you don't have to worry about manually updating your ads. Google will crawl your website to see additions and changes in your content. This ensures that your ads are always up-to-date.
This is a great benefit because you'll always have the most up-to-date information in your dynamic ads.
You don't need to worry about updating them to drive people to your page. Google will automatically crawl your page to drive the most relevant leads to your site.
3. Creates relevant headlines with ads
One of the most challenging parts of creating an advertising campaign is choosing the right headline. It's the first thing your audience will see when they come across your ad. It can be the difference between someone clicking on your ad or ignoring it.
When you run dynamic ads, you don't need to worry about creating a relevant headline.
Google will automatically create the best headline for your ad. This means that you'll drive the best results for your dynamic advertising campaign.
4. Control over your targeting
Google dynamic search ads give you control over your ads and who you target. You can show ads based on your entire website, specific pages, or select categories. You can target these pages and categories based on titles, strings of text within the URL, or keywords on a page.
Dynamic ads prevent you from showing products that are temporarily or permanently out of stock.
This prevents you from discouraging your audience and leaving them frustrated with your business. There's nothing your audience hates more than being directed to a product they can't even purchase!
Utilizing dynamic ads ensures that your audience gets directed to in-stock products available for purchase or pre-order. It results in more conversions for your business.
5. Capture traffic
With dynamic ads, you reach more relevant and interested leads on Google. These ads help you gain additional traffic and conversions by promoting your business to more people. You reach people who are using different terms to find your exact products.
It can be challenging to try to optimize for every relevant keyword.
With dynamic ads, you don't need to worry about trying to rank for numerous relevant keywords. You will gain more traffic and sales by using dynamic ads that help you reach other leads.
This creates more exposure for your business. You reach more people who are searching for your products and services.
Dynamic ads are a great way to reach valuable leads and earn more conversions.
Good agencies have more than 50 testimonials.
Great agencies have more than 100 testimonials.
WebFX has over 1000+ glowing client testimonials.
See What Makes Us Stand out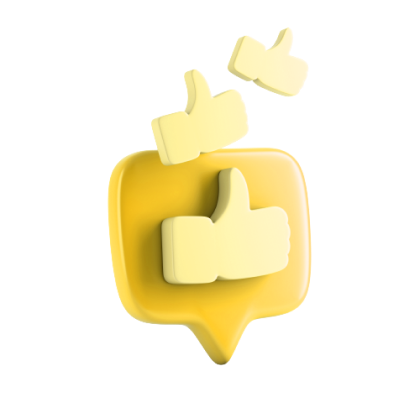 Start using dynamic search ads today
Dynamic search ads are a great way for you to fill the keyword gap and reach more valuable leads. You'll increase your exposure to reach more valuable leads.
If you're ready to learn more about dynamic search ads, contact us online to see how we can help you get started with your ads.
WebFX Careers
Join our mission to provide industry-leading digital marketing services to businesses around the globe - all while building your personal knowledge and growing as an individual.