Expand Your Content Marketing Strategy with Mobile Video Marketing
Over half of all Americans own a smartphone, 34% own a tablet, and Statista mentions that by the end of 2023, more than 222 million Americans are forecast to use a tablet. This presents marketers with a huge opportunity to start taking advantage of mobile video platforms like Instagram and Vine.
YouTube is still the king of online video, and it's a great video marketing choice for brands that have the resources to put together a high-quality, in-depth video. However, for smaller businesses and start-up companies, Vine and Instagram may be the better choice.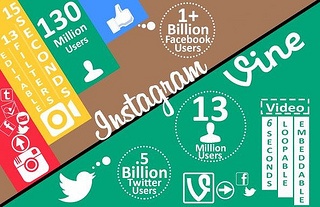 Not only do both Instagram and Vine boast a large number of users, but both sites also offer a fresh new feel to video marketing.
Videos are more creative, personal, and humanize brands, while YouTube videos tend to feel more professional and advertorial.
So how can you start implementing Instagram and Vine into your marketing strategy? First, get to know the two platforms. Second, follow our tips and find inspiration from a few great examples.
The Platform: Vine vs. Instagram?
Instagram
Facebook-owned
130 million users
15 second-long videos
13 artsy filters
Option to like and comment on other Instagram videos
Option to delete the last recorded clip in a video to prevent re-filming entire video
Can be shared on Facebook, Twitter, Tumblr, Foursquare, email, or embedded
Vine
Twitter-owned
40 million users
6 second-long looped videos
Option to like, comment, and "revine" other Vine videos
Can browse and submit videos to 15 different channels
Socialbaker's reported Vine had a higher retweet rate and engagement rate than Instagram videos on Twitter
Can be shared on Facebook, Twitter, or embedded
Test out both platforms and see which feels more comfortable and useful for your brand or business. There are advantages to both, and big brands have shown success using either platform.
Instagram and Vine Video Marketing Tips and Examples
Tip #1: Limit the Self-Promotion: Of course the whole point of marketing is to market yourself, but too many promotional videos will turn people off. No one is interested in a video that simply shows a picture of your product with a voiceover that describes it.
Find ways to promote your brand or service in an easy, subtle way that also humanizes your product in a way that can relate to your audience.
Example: Red Vines created this Instagram video with the caption, "#RedVines makes the day sweet no matter where it takes you."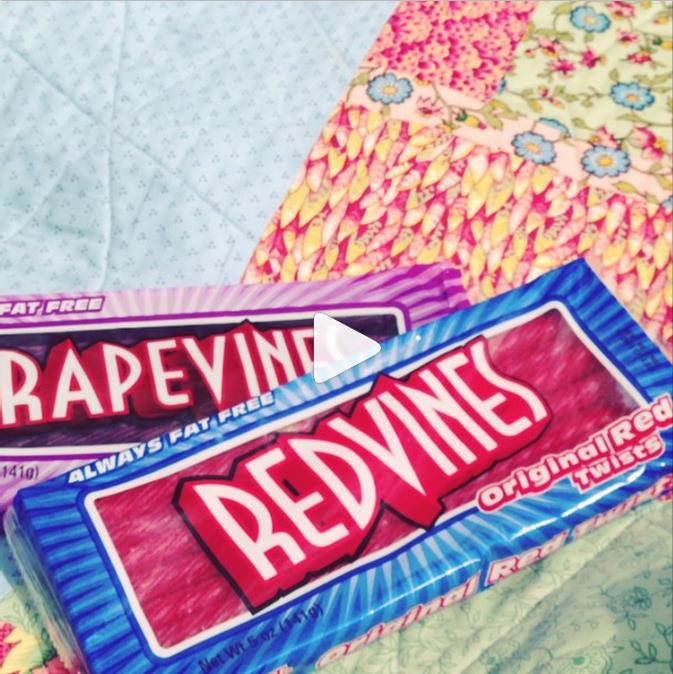 Watch the Red Vines Instagram Video
Tip #2: Provide helpful, quality content: As with all content marketing, you want to promote your business, but you also want to provide your customers and potential customers with something that will be genuinely helpful or interesting to them. Ignore promoting yourself completely from time to time, and create simple how-to or DIY videos that would be interesting to your audience.
Example: This video, which shows you how to get a price sticker off of any product you buy, is part of Lowe's "Fix in Six" video series on Vine.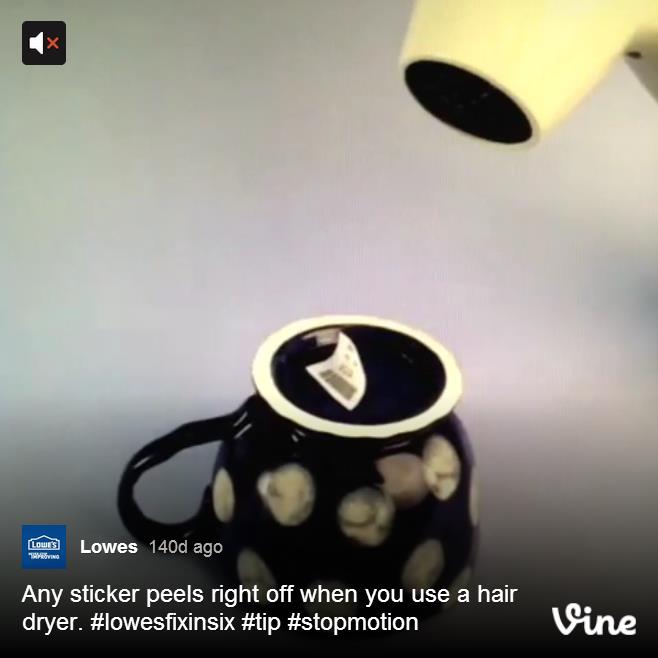 Watch the Lowe's Vine
Tip #3: Build Suspense: There are some advantages to the short time constraints that come with using Instagram and Vine. One advantage is that you're able to create suspenseful teasers that will build up buzz about an upcoming contest, product launch, or any other "big announcement" that you want your customers to be excited about.
Example: Before launching its new Doritos Los Tacos flavor this summer, Taco Bell posted this teaser clip on Instagram.
Watch the Taco Bell Instagram Video
Tip #4: Host a Contest: People love entering contests, and with Vine and Instagram they get to show off their creativity as opposed to filling out a form with a few trivia questions.
Host a contest asking followers to show you how they use your product, or taking a video as they open the package. Revine the entries you receive so your follows know you're actually taking the time to watch their videos.
Example: ASOS asked followers to take a Vine when thy opened their ASOS.com package for a chance to win an undisclosed prize.
Tip #5: Give An Inside Look: People love going "behind the scenes." It makes them feel as though they're getting an exclusive inside look into the secret world behind a business or brand. Show people where and how your products are made, or do an office tour.
Show off your company's personality by adding some humor. Featuring your employees is another great idea, because it humanizes your brand.
Example: Restockit.com created a funny video series on Instagram called, "Revenge of the Interns," which showed the company's 7 interns being mistreated by their boss.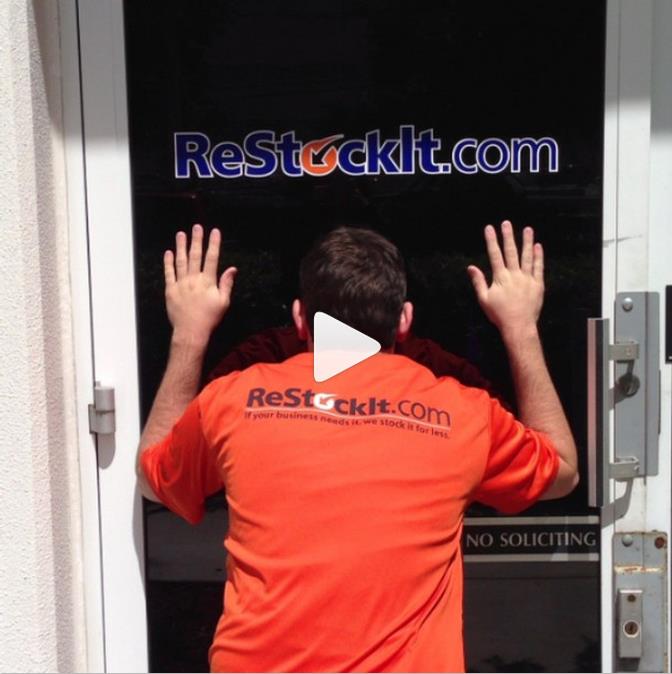 Watch the Restockit.com Instagram Video
Tip #6: Just Get Creative!: With 15 seconds or less to send your message, both Instagram and Vine force marketers to be creative. Think outside of the advertising box and brainstorm different, unique ways to showcase your product or service.
Create a story, not a commercial. The more interesting and entertaining, the more people will respond – and share – your video. *Note: Don't confuse artistic ability with creativity.
The simplest ideas can be the most creative.
Example: Malibu Rum created a very simple, fun video showcasing a bottle of Malibu Rum and a pineapple coming together to create a refreshing drink.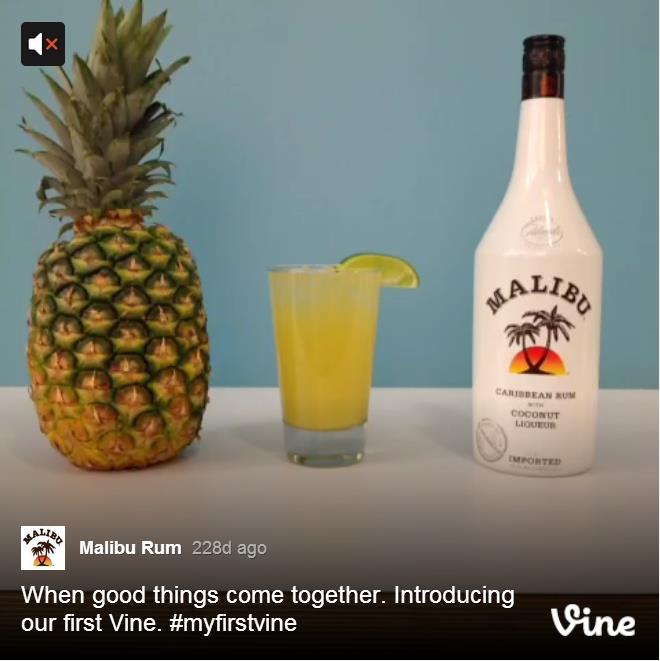 Watch the Malibu Rum Vine
These are only a few of many Vine and Instagram tips and ideas out there. Other ideas are showing your products in action, send personal messages to your followers, showcasing client work, and demonstrating new updates, features, or services. Any brand, company, or service can make Instagram and Vine successful for them as long as they open their mind and get creative.
WebFX provides digital marketing solutions with expert marketers, designers, and developers to increase visibility, conversions, and revenue.

Learn more
Try our free Marketing Calculator
Craft a tailored online marketing strategy! Utilize our free Internet marketing calculator for a custom plan based on your location, reach, timeframe, and budget.
Plan Your Marketing Budget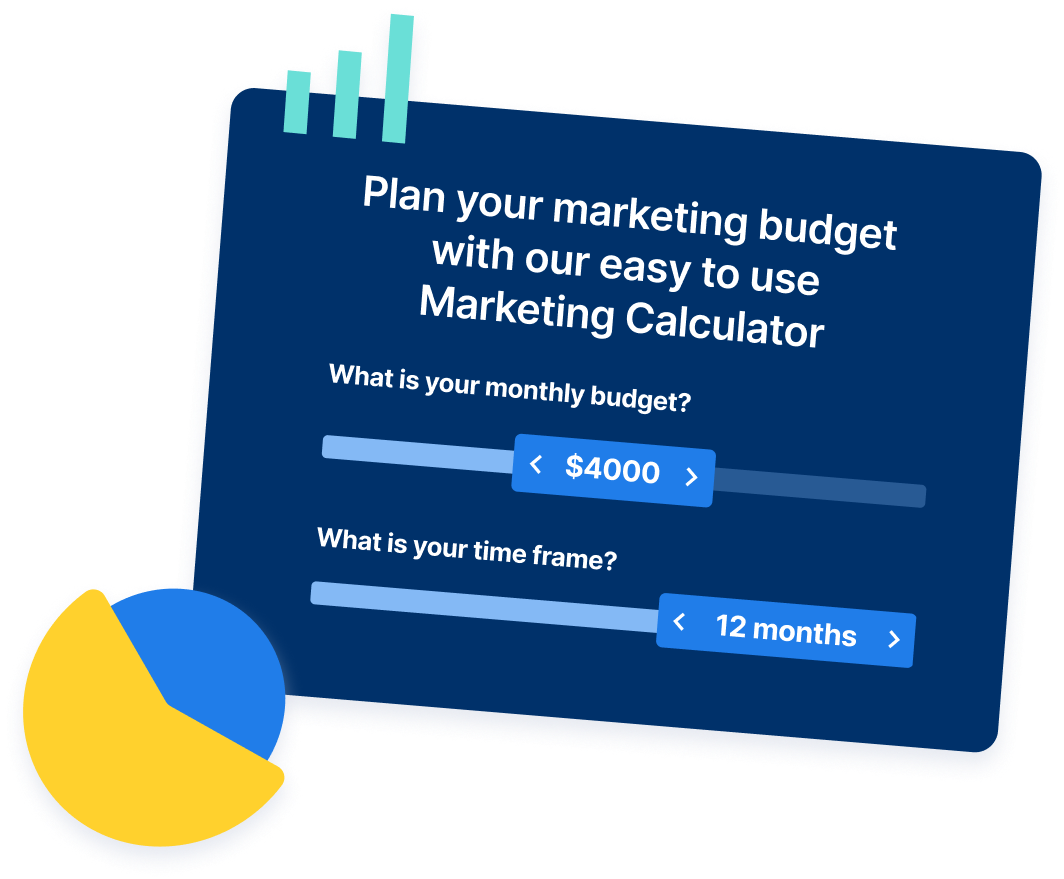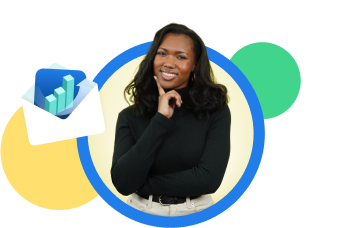 Looking for More?
Get expert ideas, industry updates, case studies, and more straight to your inbox to help you level up and get ahead.
"*" indicates required fields
Try our free Marketing Calculator
Craft a tailored online marketing strategy! Utilize our free Internet marketing calculator for a custom plan based on your location, reach, timeframe, and budget.
Plan Your Marketing Budget